Receive up to

$1100 IN FEDERAL
TAX CREDITS

*


0% INTEREST
UP
TO
18 MONTHS2
Ask for details.
OUR HASSLE-FREE PROCESS IN
3 EASY STEPS!
YOU CHOOSE WHAT'S RIGHT FOR YOU AND YOUR ENERGY BILLS!
Any Size
4000 Series
White Vinyl
Insulated Windows
Double Hung
Up to 4ft. x 6ft. Ask for details.
CHOICE 2
ENTRY DOORS
$0 DOWN! JUST 60 MOS.
New Modern and Retro Styles
Certified Installers
Lifetime Limited Warranty
Entry Doors Installed
Industry-leading R-value up to 3.5
Increase R-value by 40% & More
14 Squares
400% Better Impact Resistance
The Look of Hand-installed Boards
CHOICE 4
UP TO 18 MONTHS
INTEREST²
Ask for details.
6000 series extreme only.
Ask for details.
Real Customers, Real Reviews
Sandra Dunmyer
1/21/2022 - Facebook
Excellent service professional help Outstanding in all areas . very please with my Windows! I will be using Window World again.
Fran Grosholz
11/24/2021 - Facebook
Guys that installed my 14 new windows were great. In only 4 hrs windows were in and looking great..if I had to do it again I would call Window World…thank you so much.
Kevin Bremer
6/21/2021 - Facebook
Installed 5 new windows and new sliding patio door at our condo. Replacing 30+ year old originals. Crew was professional and work was completed exceptionally well. Would highly recommend.
Olivia Soncini
5/19/2021 - Facebook
Highly recommend this company such a fast and efficient job the installers did. Very clean left my
House as they found it
Stephanie Buxton Tinley
4/13/2021 - Facebook
Great windows excellent customer service
Eric Rice
4/07/2021 - Facebook
I was really pleased with the quality of the product and the work on the installers. The experience was solid all around and I would highly recommend Window World. Matt Livingood was fantastic to work with.
Louie W Ross
2/13/2021 - Facebook
Replaced my windows cleaned up their mess will deal with them again
Marie Magruder
1/23/2021 - Facebook
Windows are great & installers did a great job.
Bob Christner
11/04/2020 - Facebook
Installers knew what their were doing. No messing around. Also covered the product with is. Cleaned everything up when done.
Jenny Stiteler
7/21/2020 - Facebook
High quality windows. Excellent workmanship. Great prices. Fantastic warranty.
Jim Kunes
4/23/2020 - Facebook
I appreciate the price and quality of their windows. As a customer who has been using them for years I have never had a bad experience.
Nina Motyka
2/04/2020 - Facebook
Good prices. Great installers. Work done quickly and professionally.
George Whiteman
10/04/2019 - Facebook
They are good neighbors, too!
Bev Eric
9/12/2019 - Facebook
Great courteous crew. Wonderful job
Peggy Winebrenner
8/25/2019 - Facebook
everything they did a great job was very friendly.cleaned up left it looking great
Brenda Kooser
8/13/2019 - Facebook
Very friendly and informative . Install and cleaned up.
June Wannyn
1/11/2019 - Facebook
This man just helped me solve one problem with my Windows .I need doors and a family room big window I will hafta wait until my ship comes in lol
Tammey Witosky-dunlap
3/05/2018 - Facebook
These are the best made windows in the USA. I made a great decision when I replaced all 20 of my windows with these.
Kristin Lucas
2/22/2017 - Facebook
While we have not had our windows installed yet, Larry was very pleasant, knowledgeable, and overall made buy our windows very pain free and fast. I look forward to getting our windows replaced as well as doing business in the future
WHO LOVES
WINDOW WORLD?
WHO LOVES
WINDOW WORLD?
View the map of our completed projects near you
---
LET US PUT YOU ON THE MAP
On the surface, every blue dot represents a project we've completed in your area. But when you look deeper, the blue dots mean so much more. They depict the trust, faith and confidence our customers place in us with each installation. They show the enhanced value, quality and efficiency of every house we touch. Simply put, they mean the world to us. Upgrade your home to join the thousands of satisfied homeowners in your community.
FREE NO-OBLIGATION IN-HOME QUOTE
UP TO 18 MONTHS
0% INTEREST²
Lifetime Limited Warranty
Guaranteed
Lowest Pricing
FREE NO-OBLIGATION
IN-HOME QUOTE
UP TO 18 MONTHS
0% INTEREST²
LIFETIME LIMITED
WARRANTY
GUARANTEED
LOWEST PRICING
WINDOW WORLD
---
Architectural Style Guide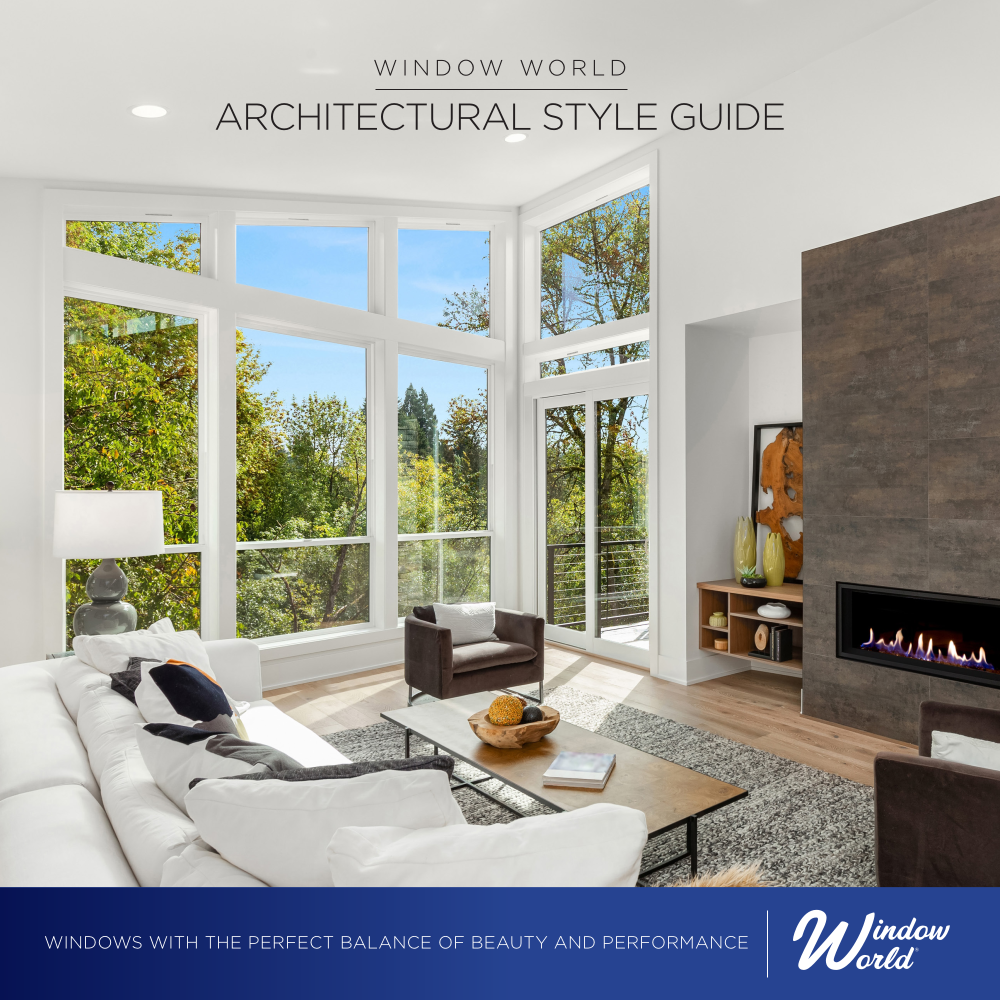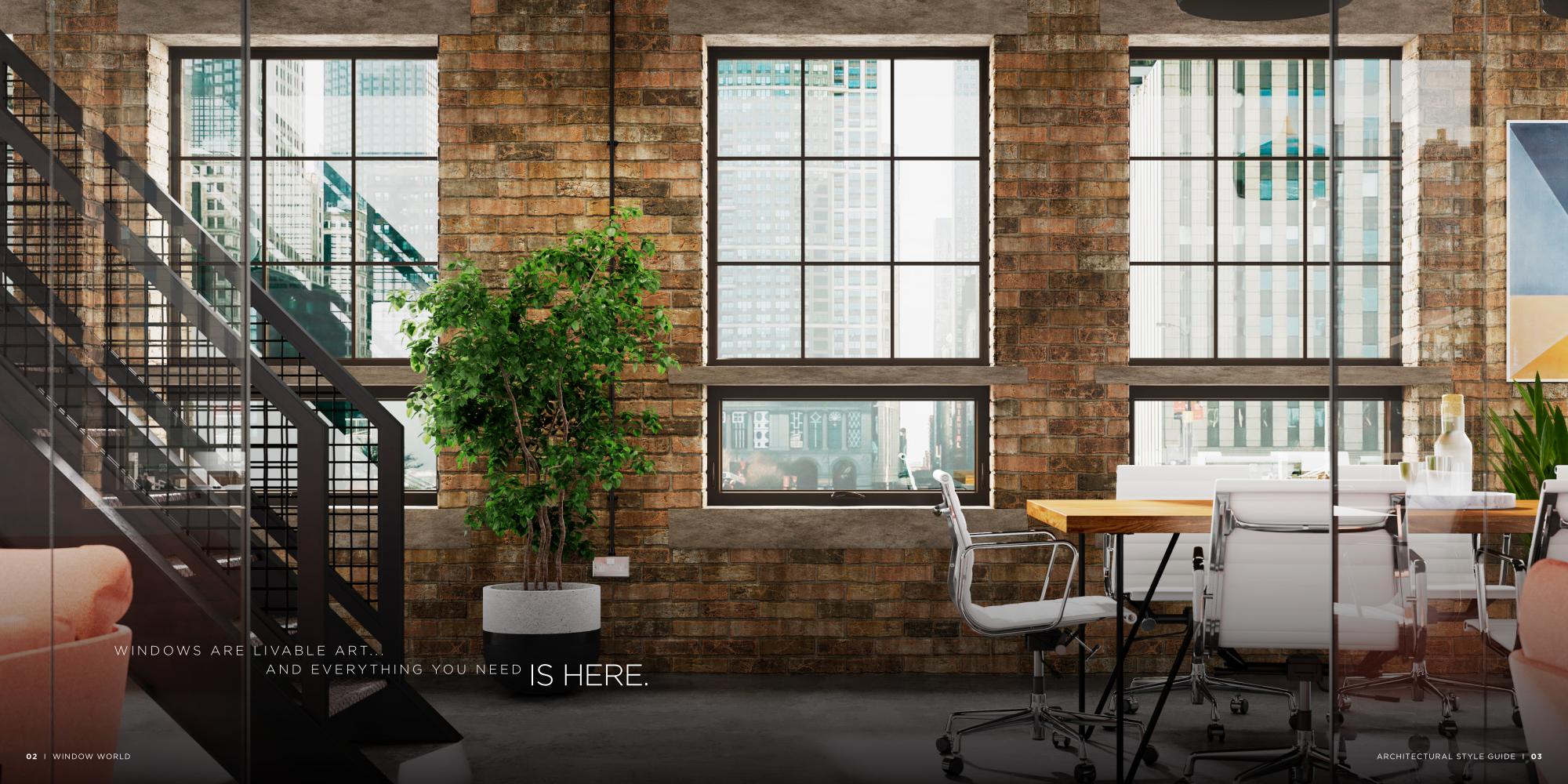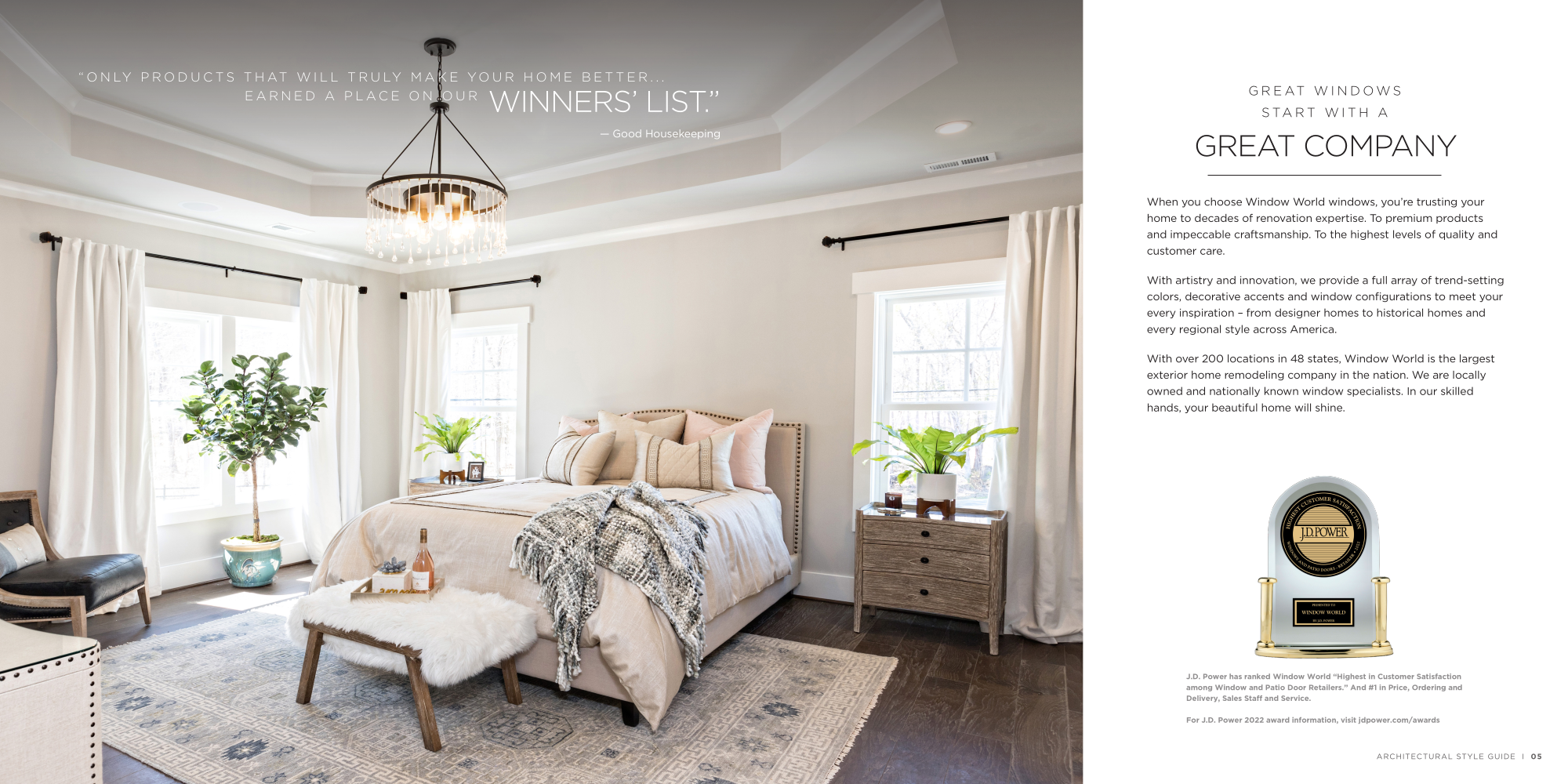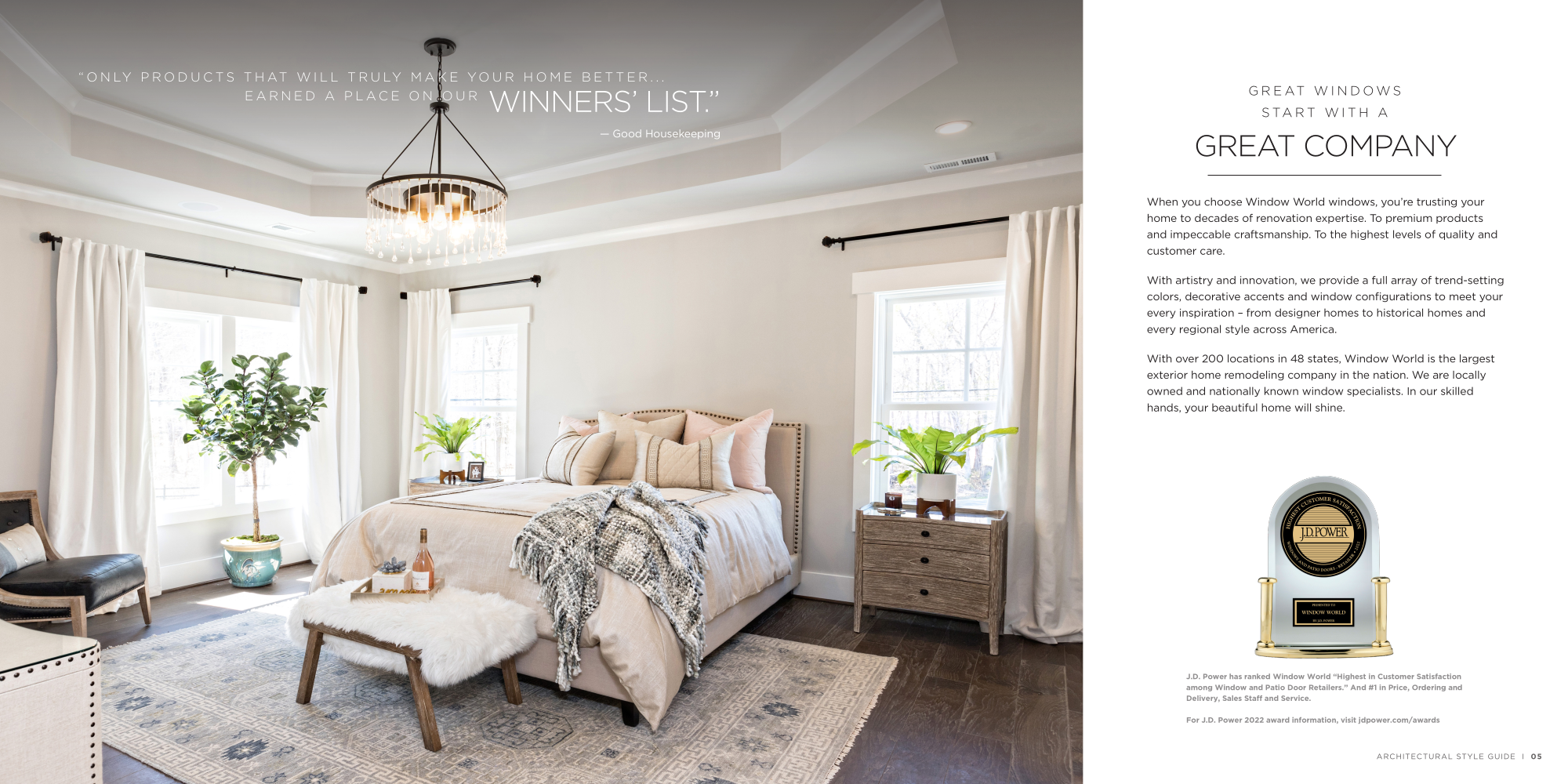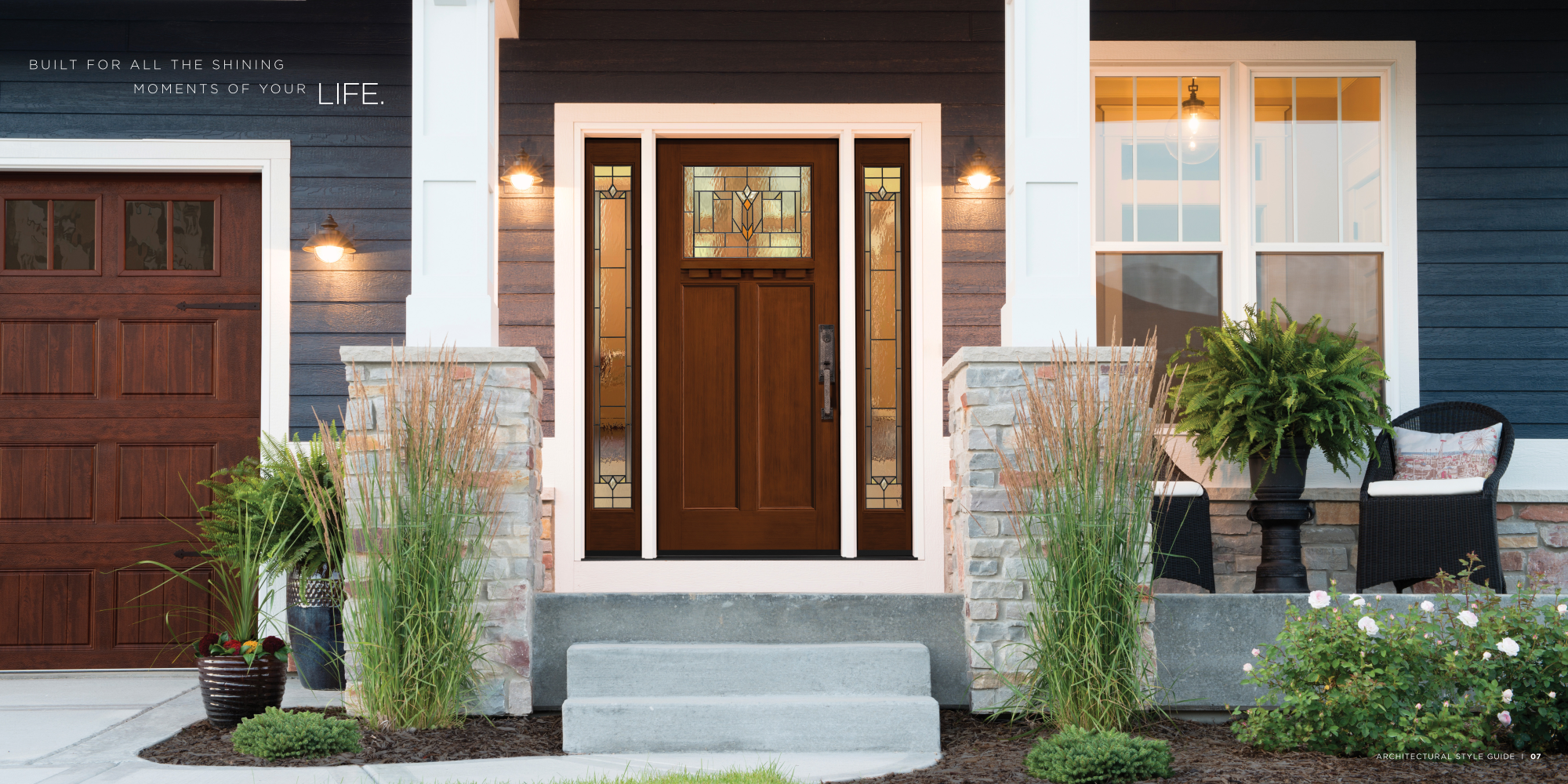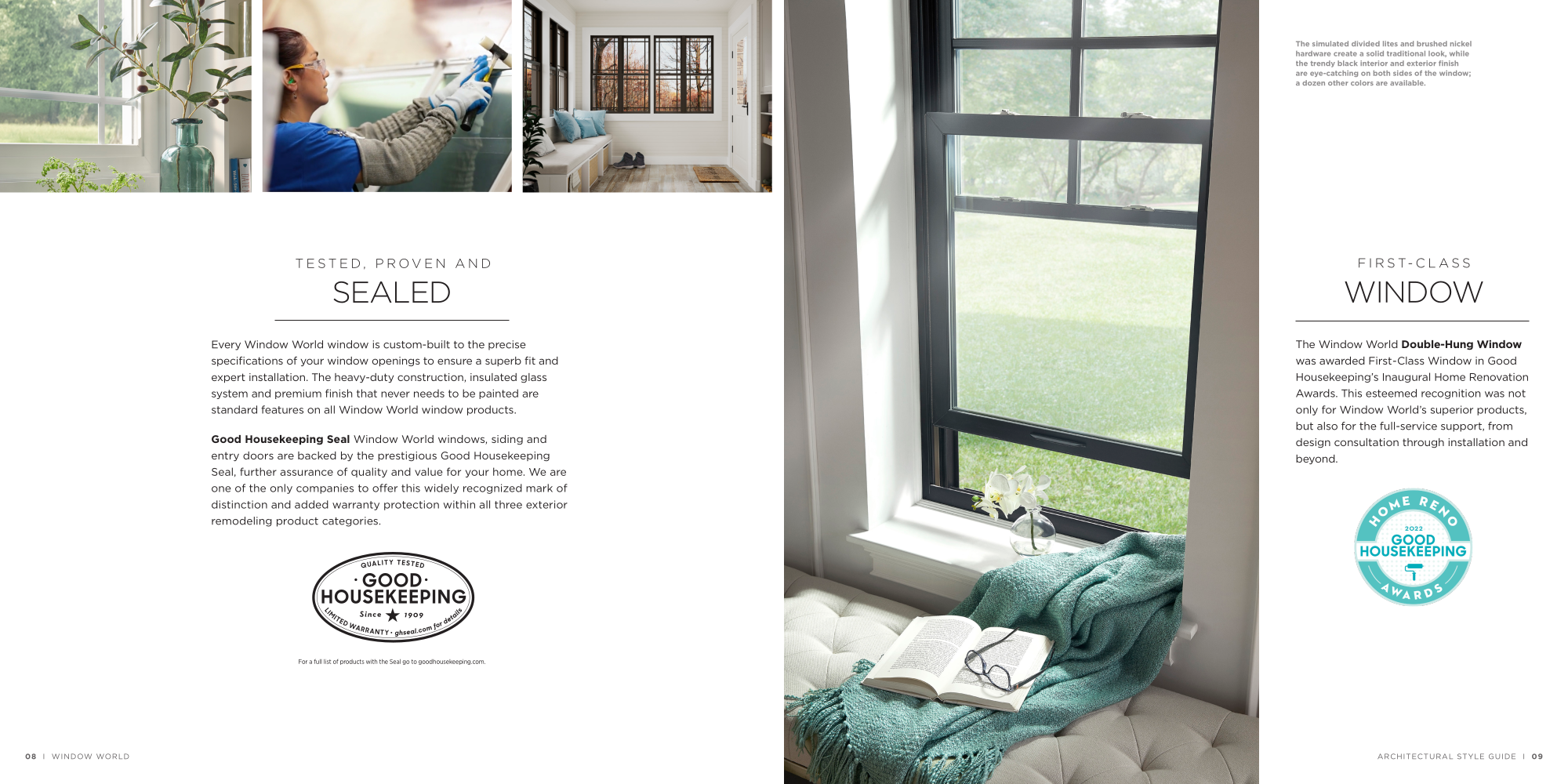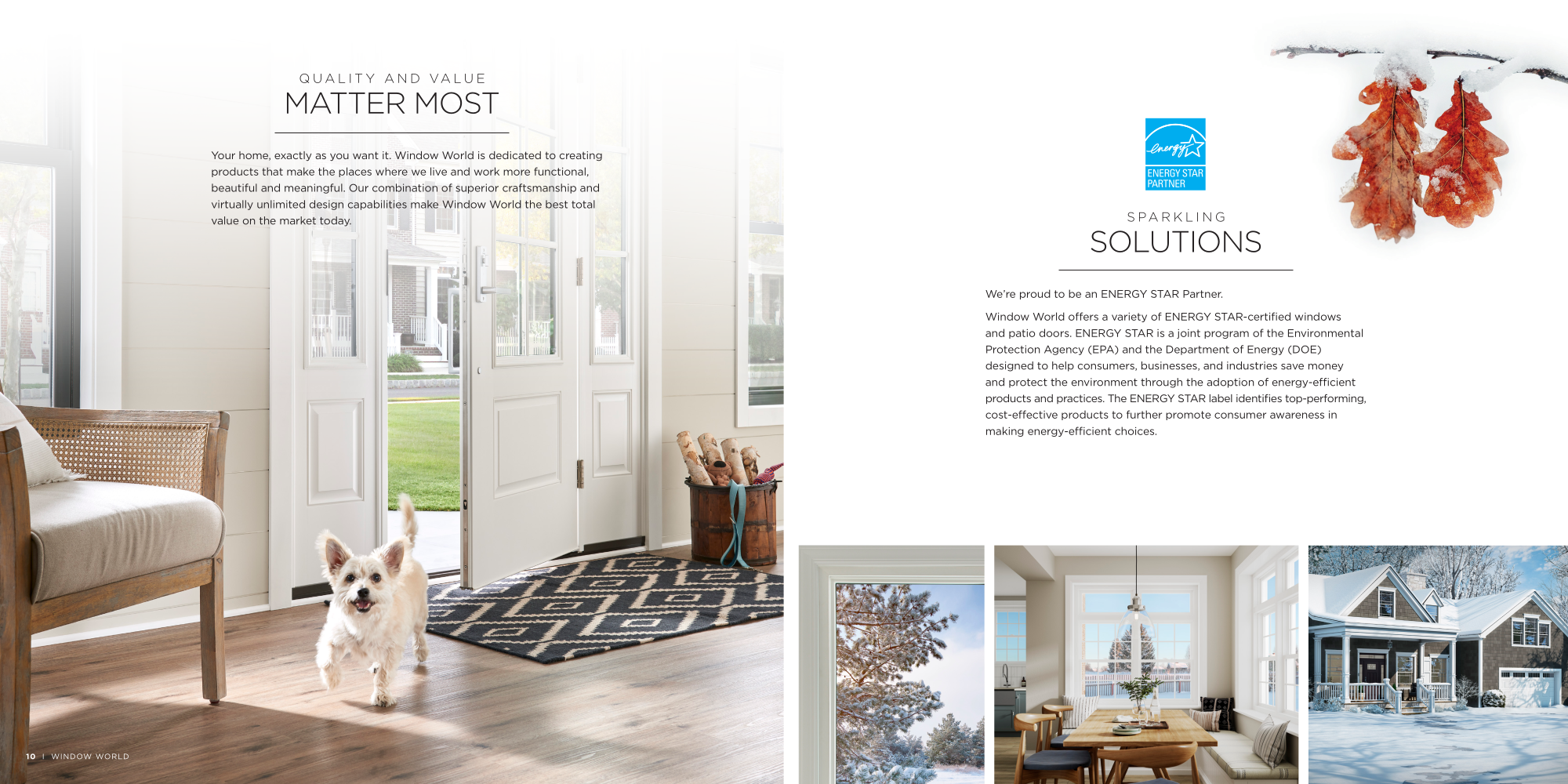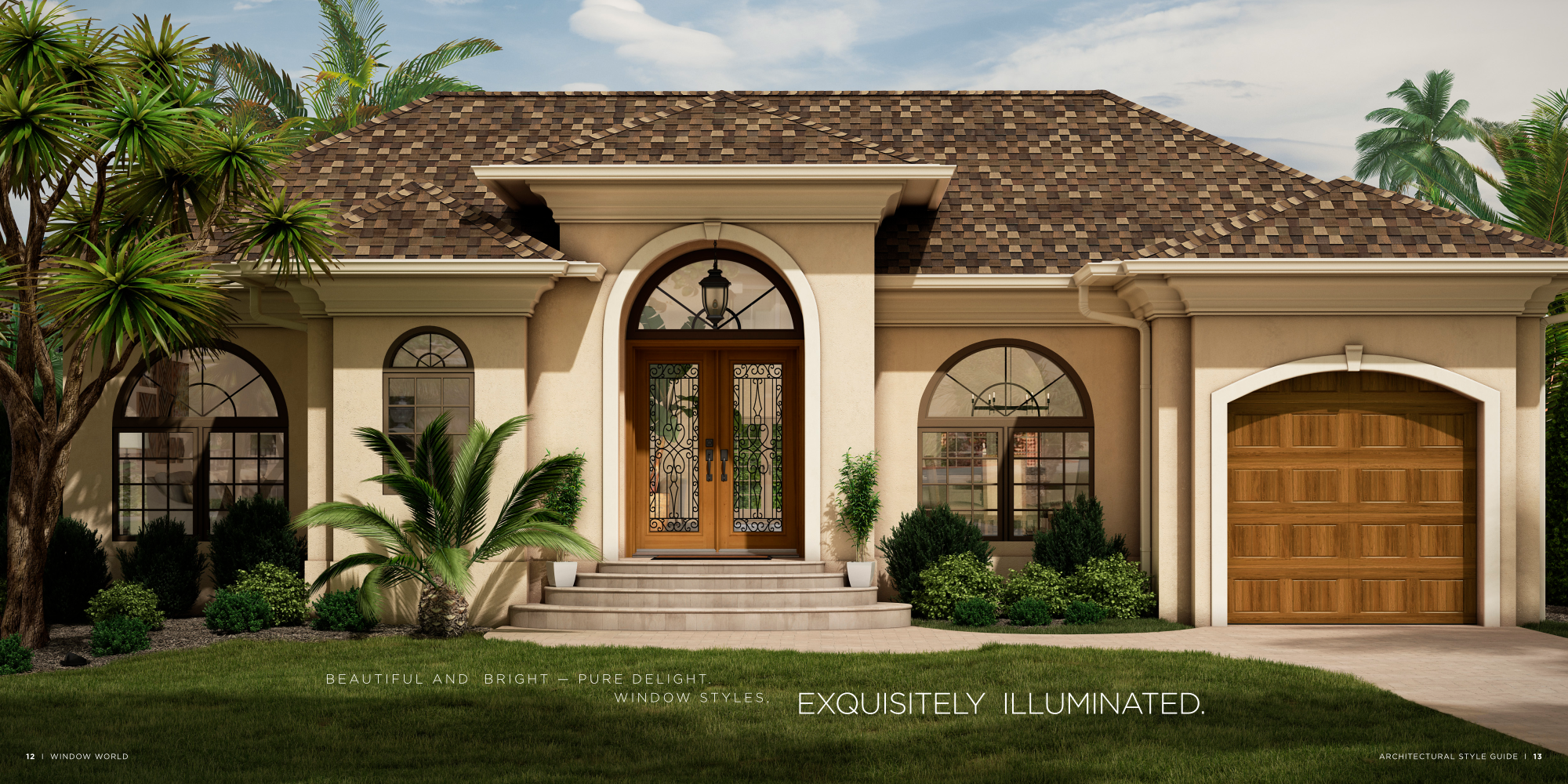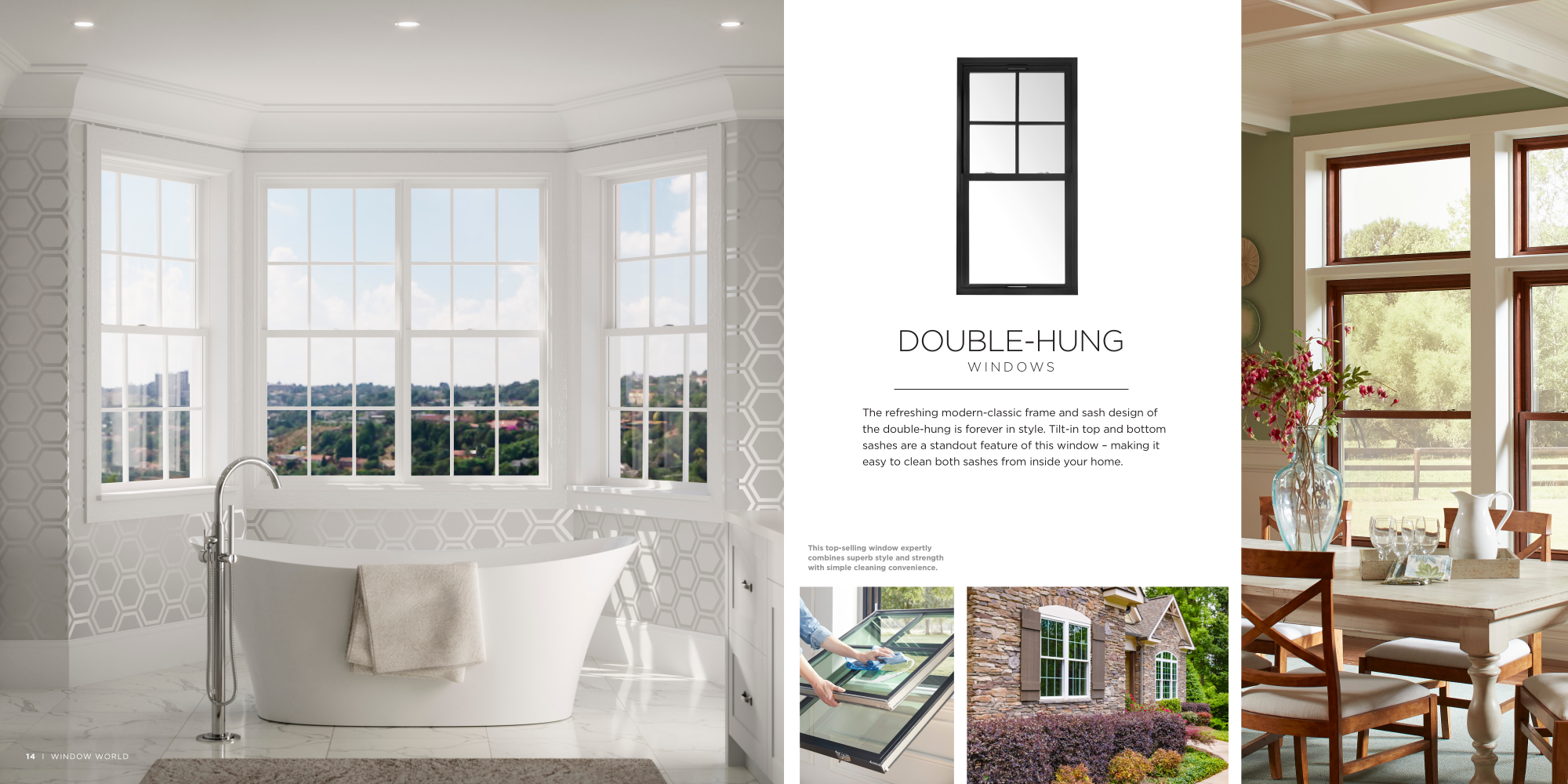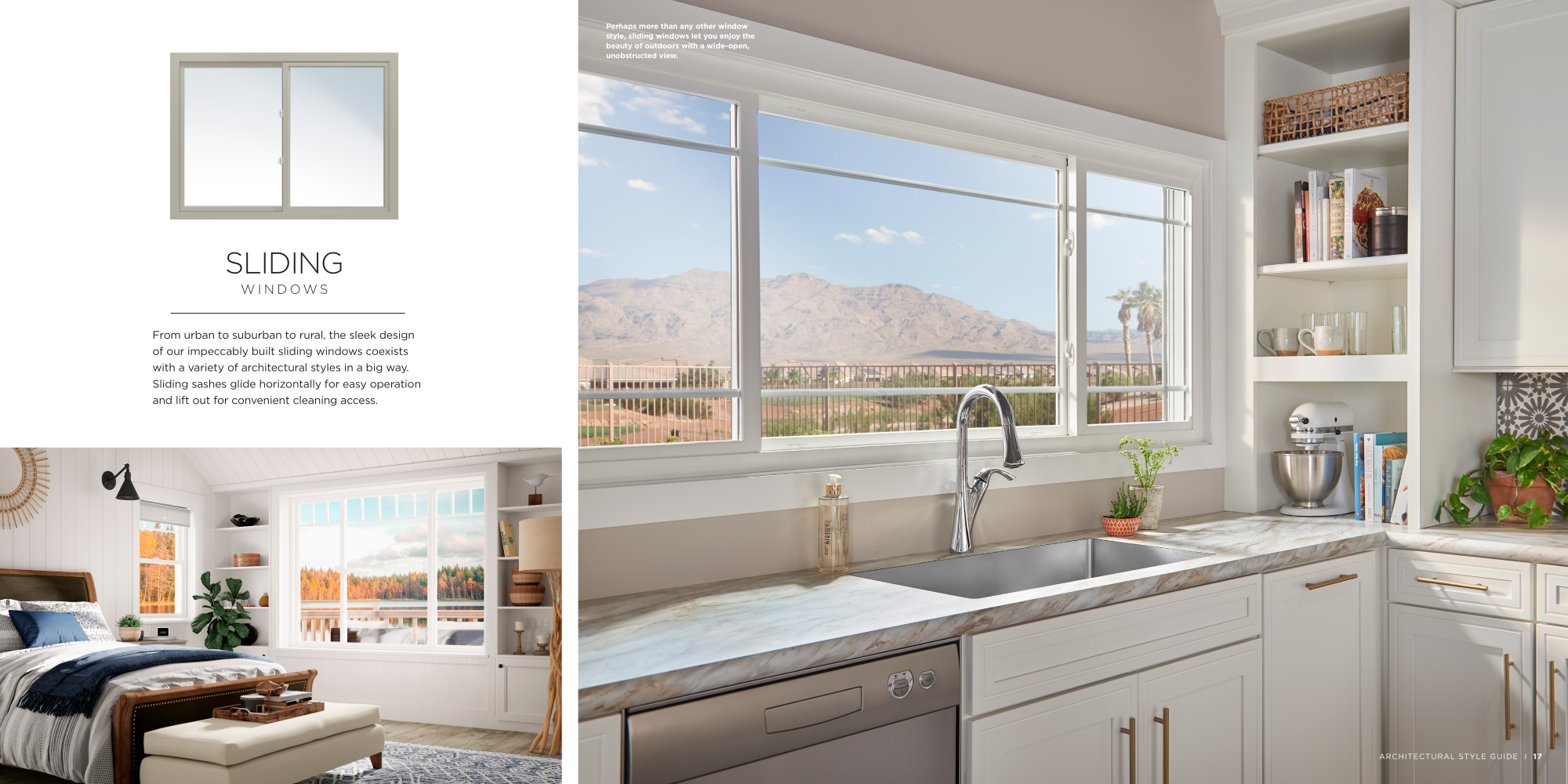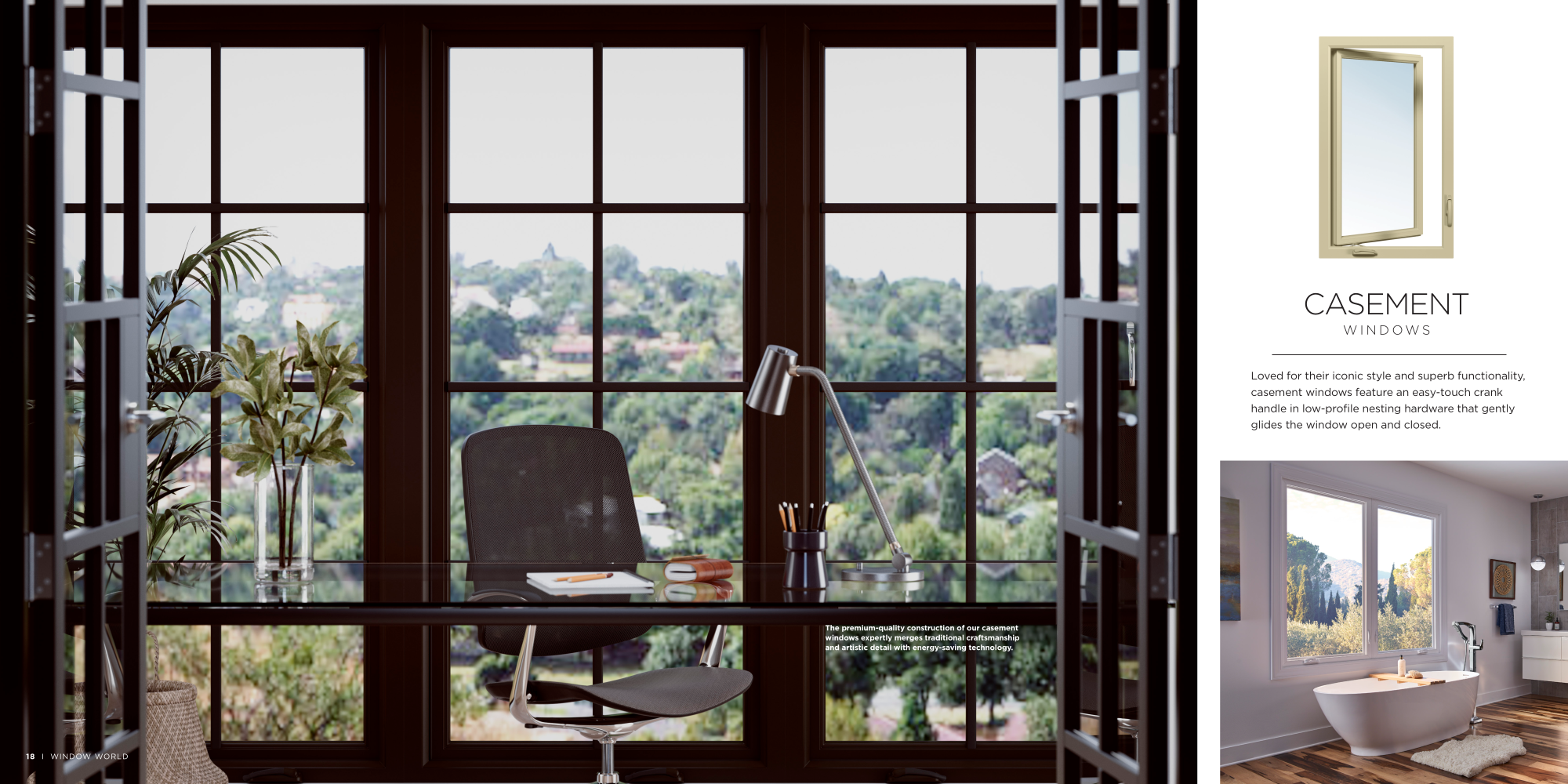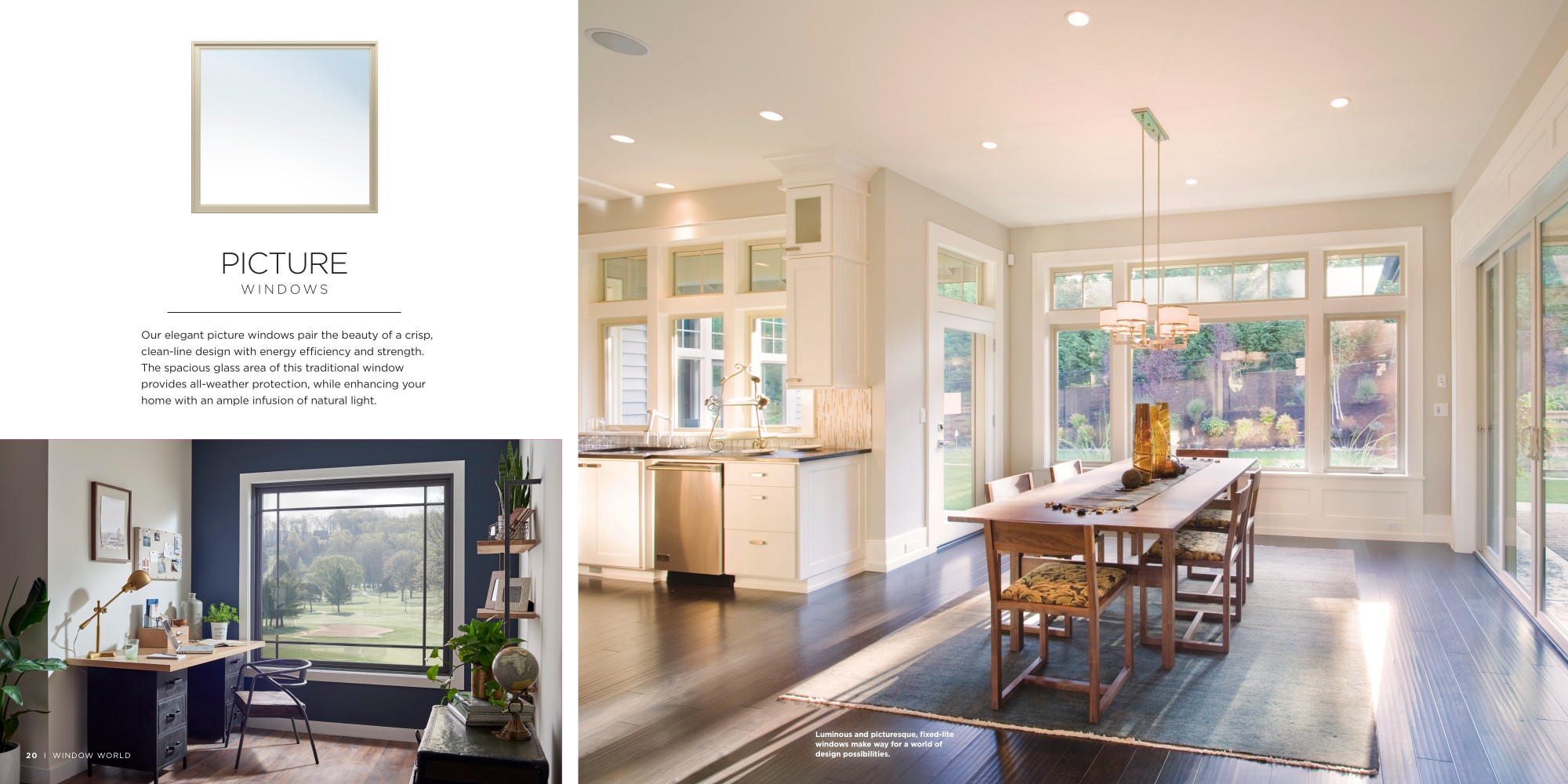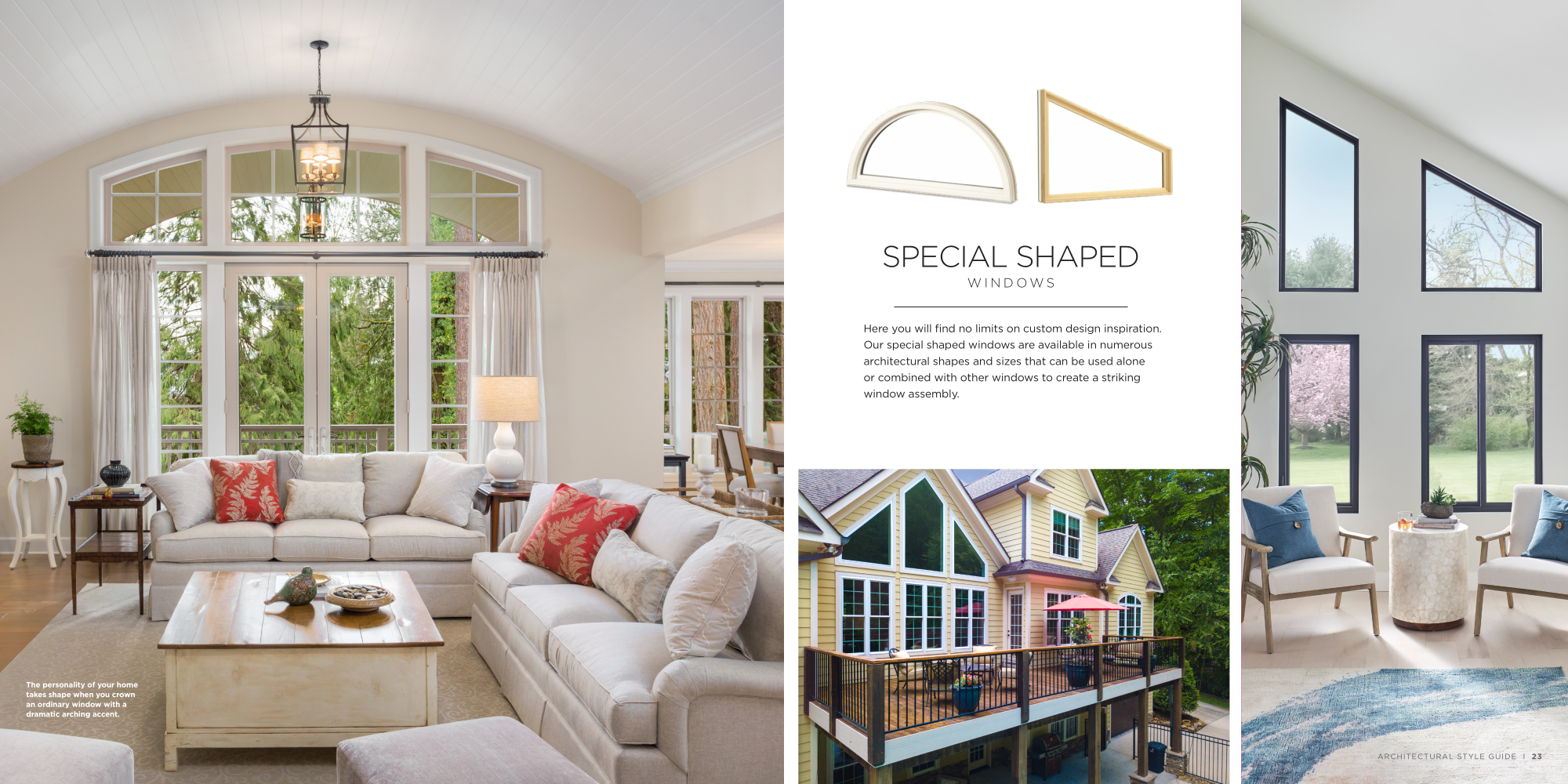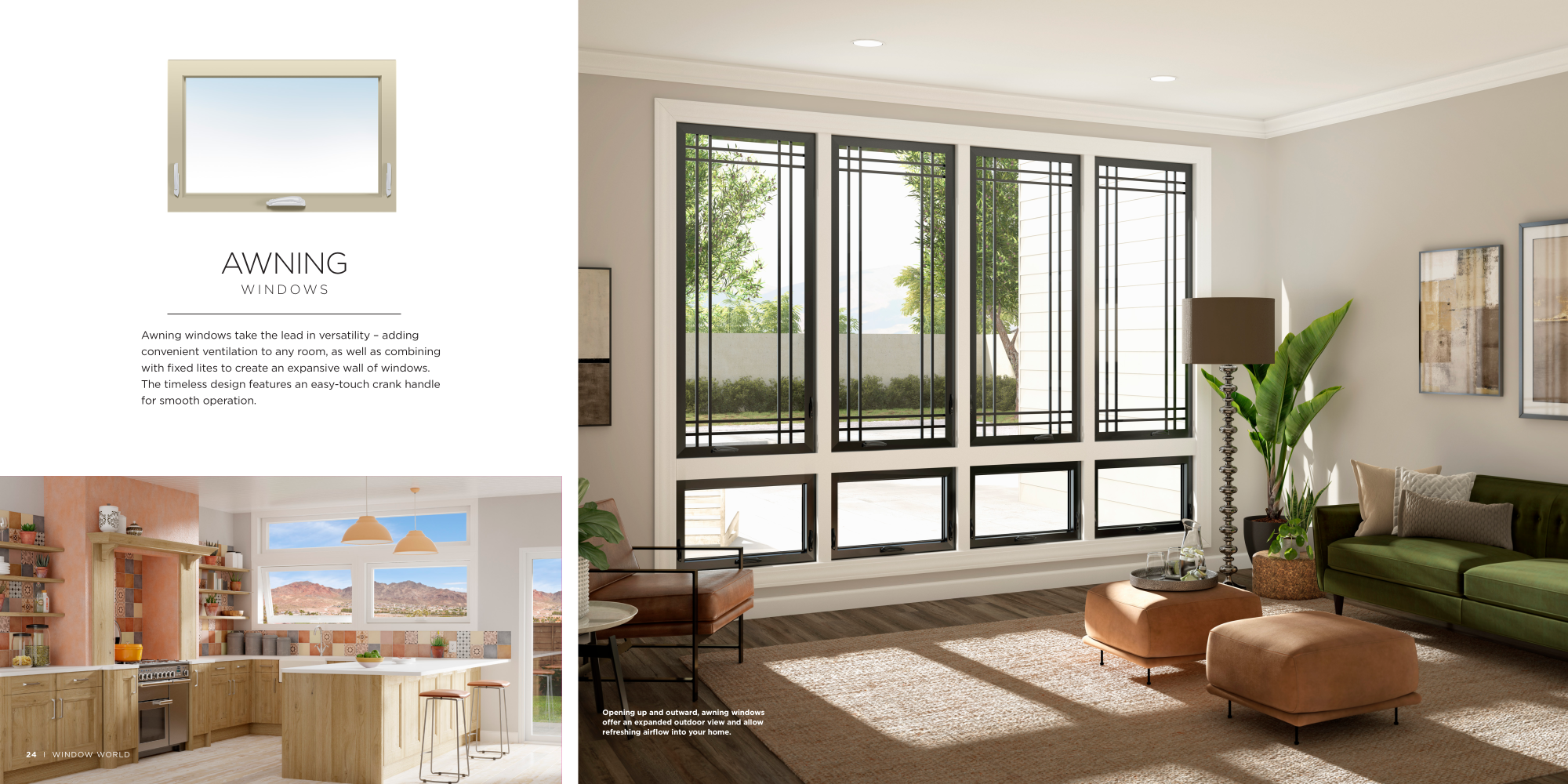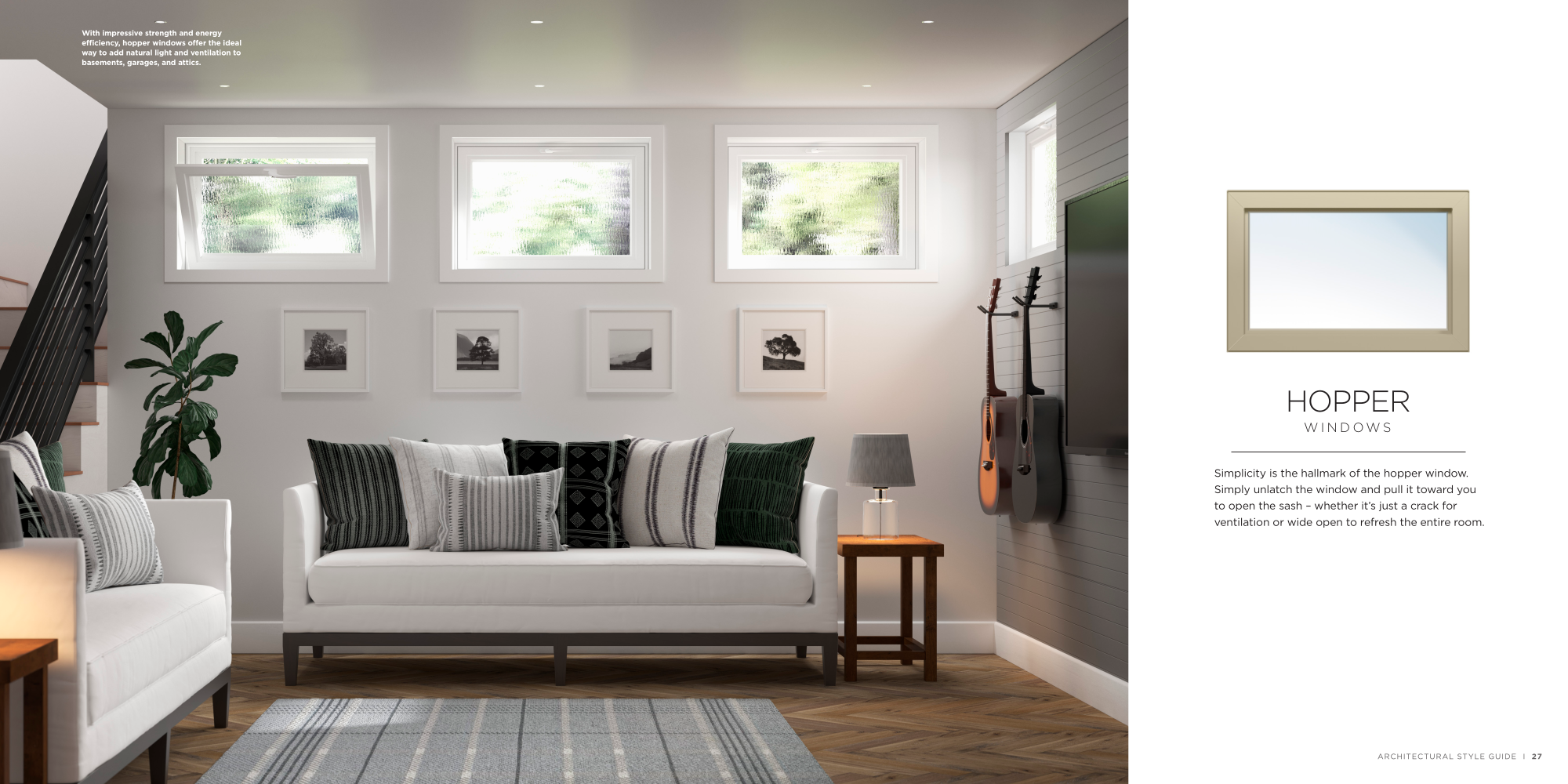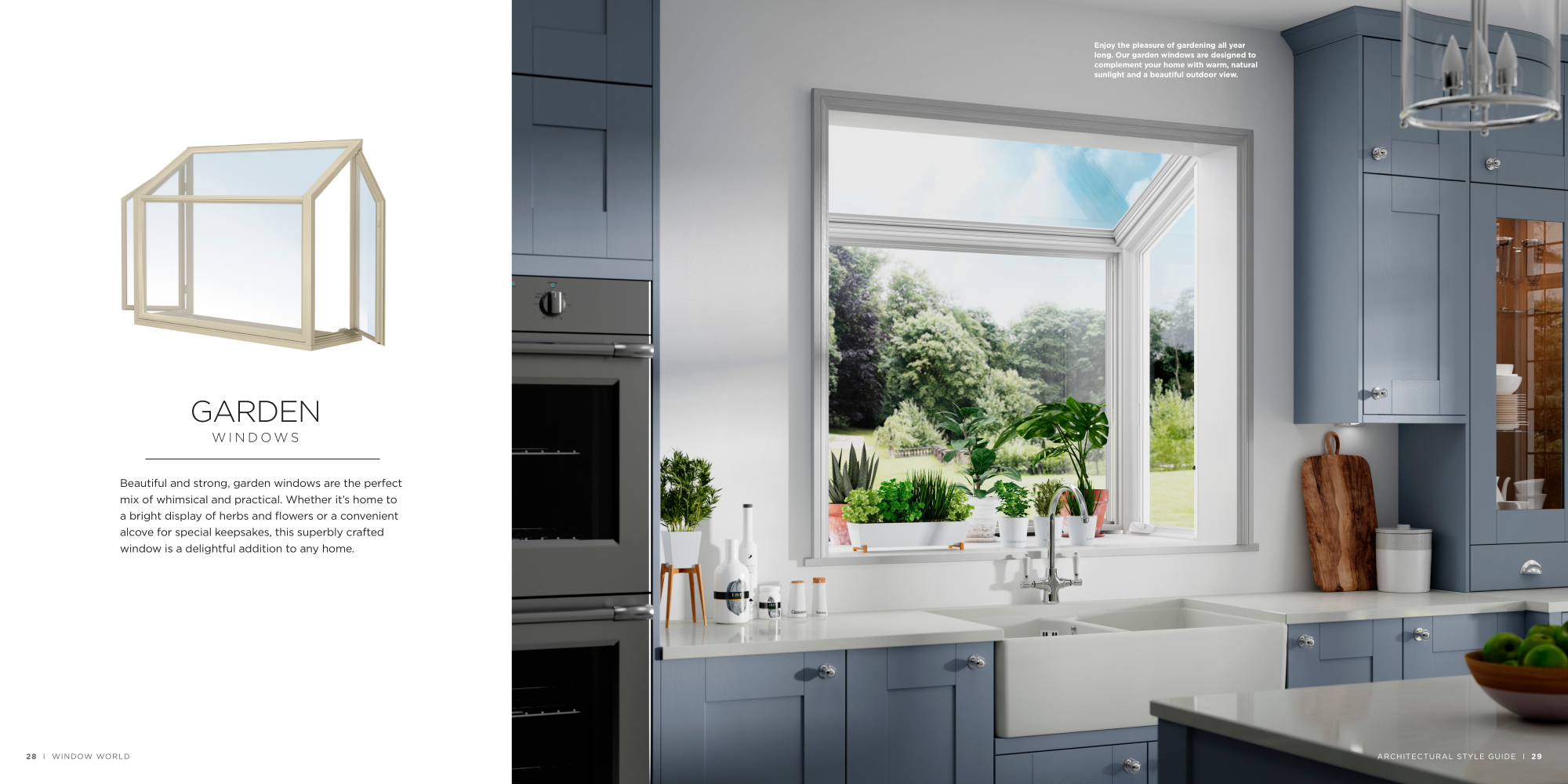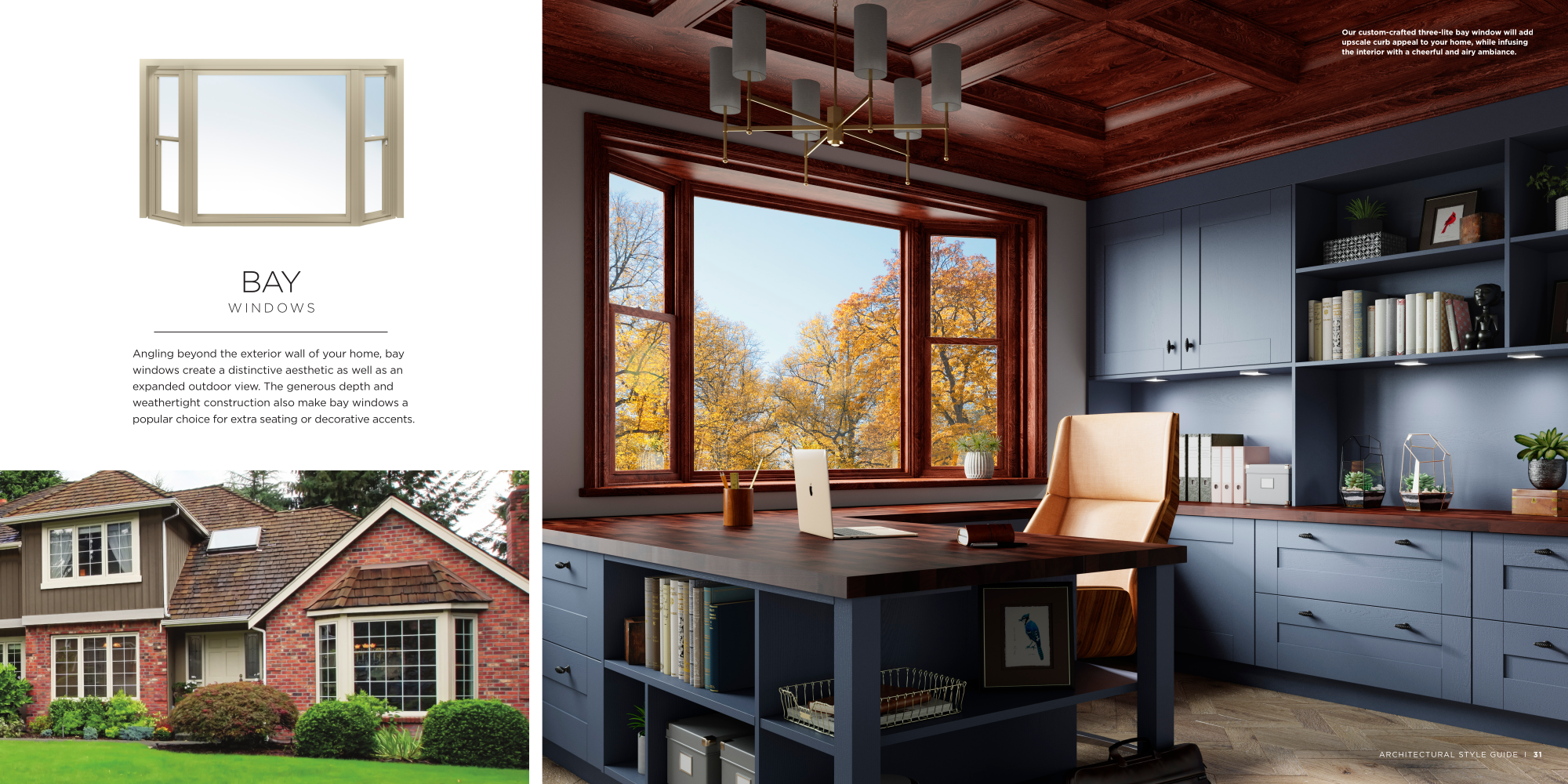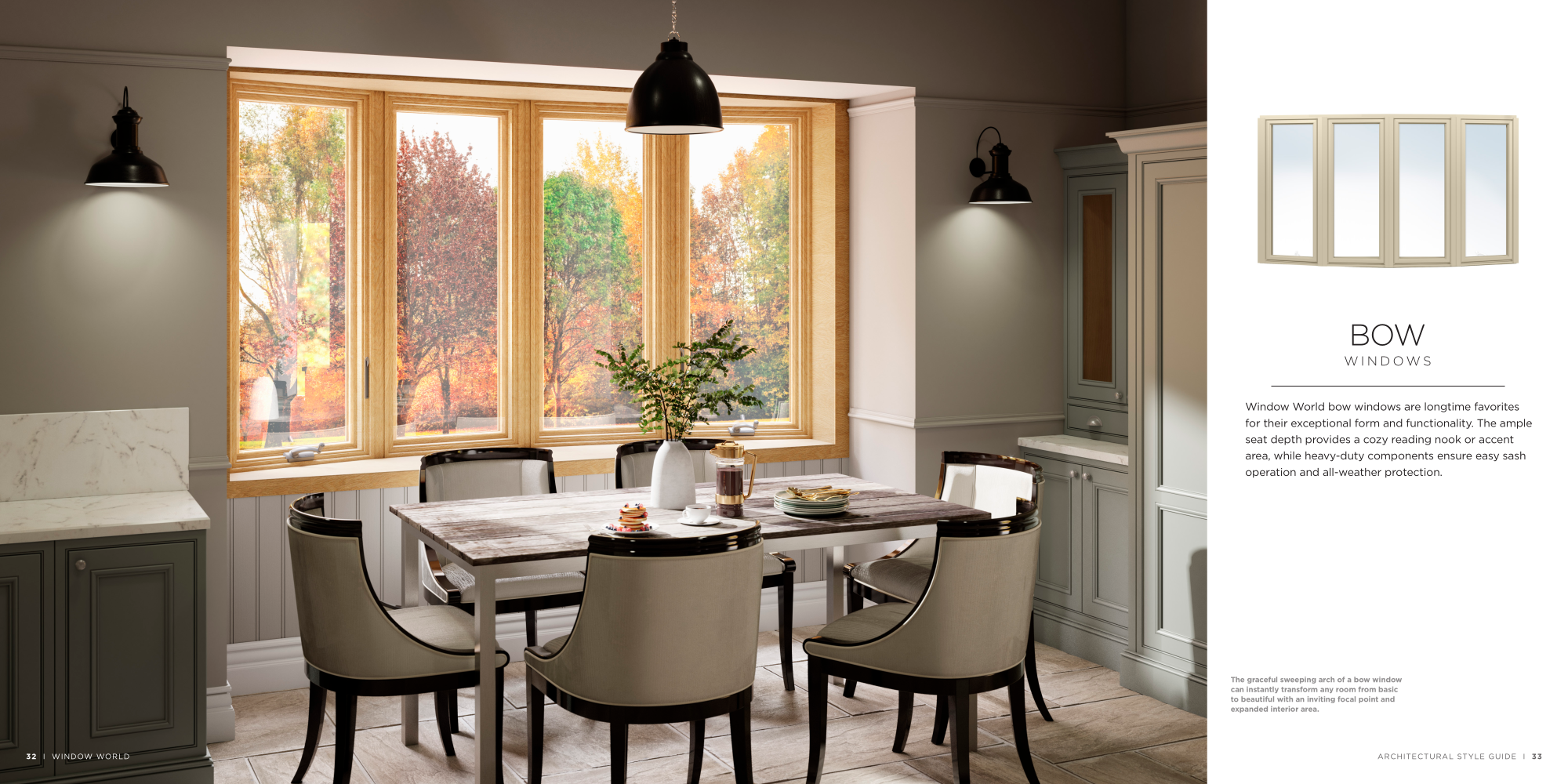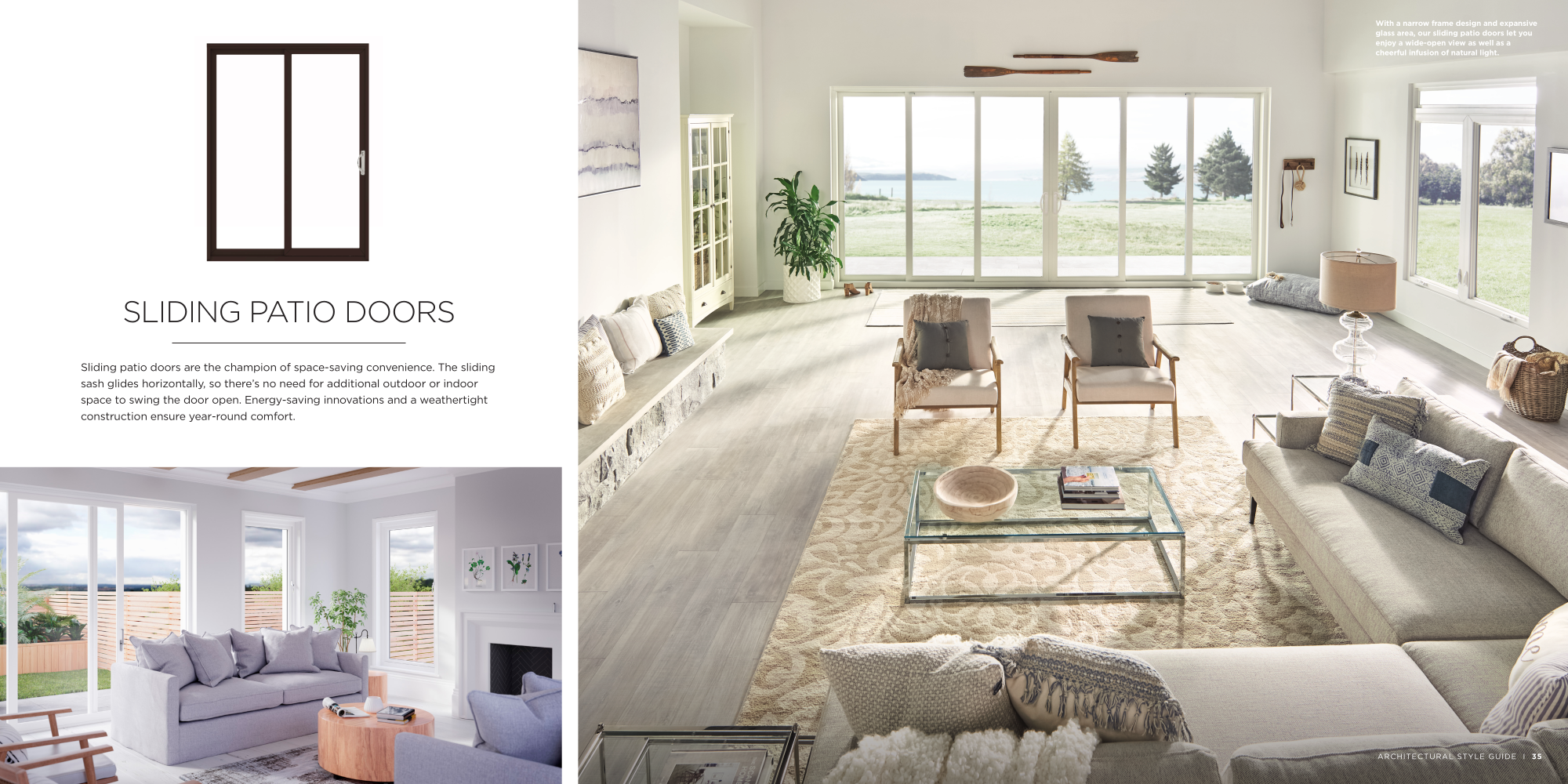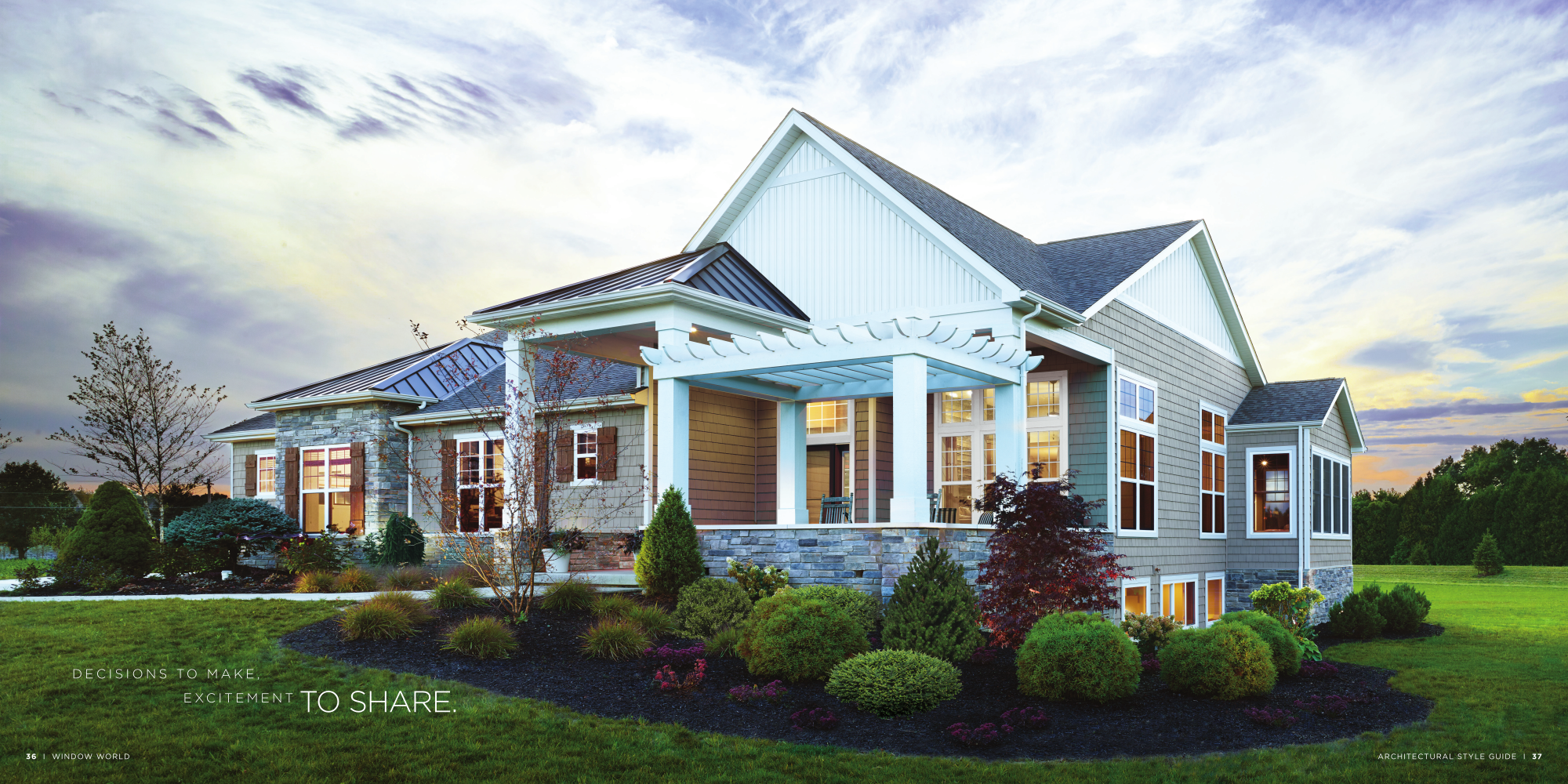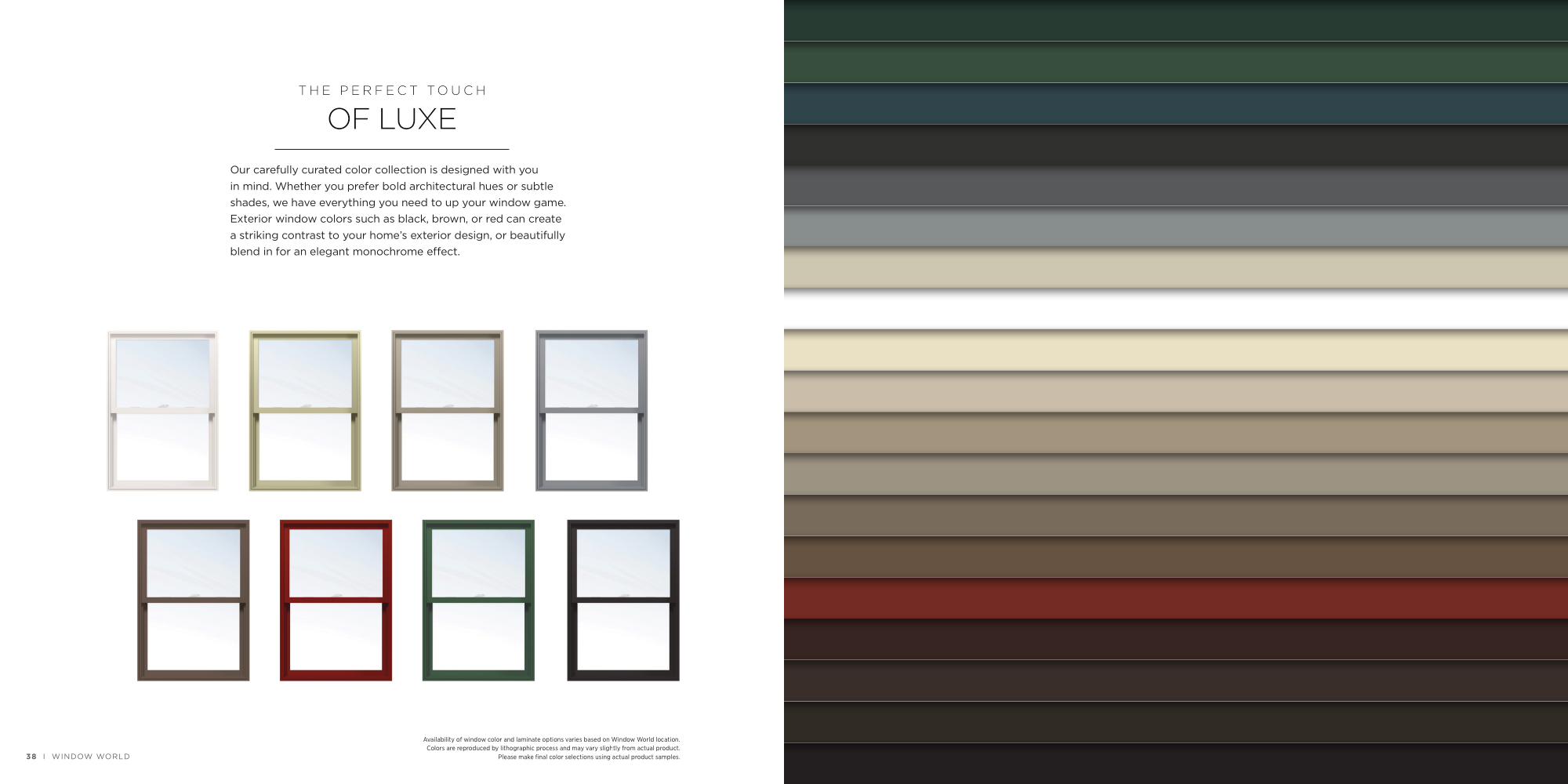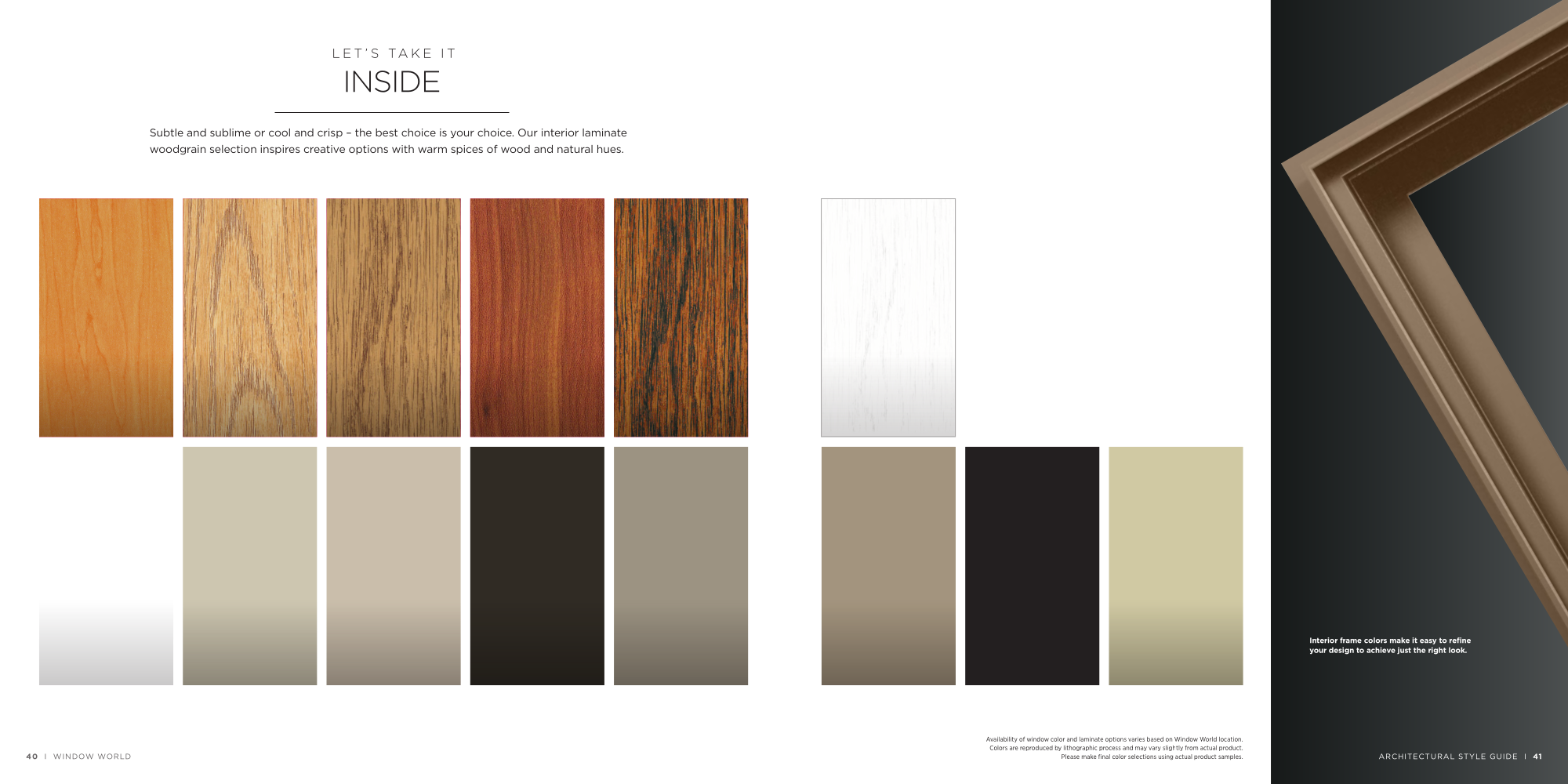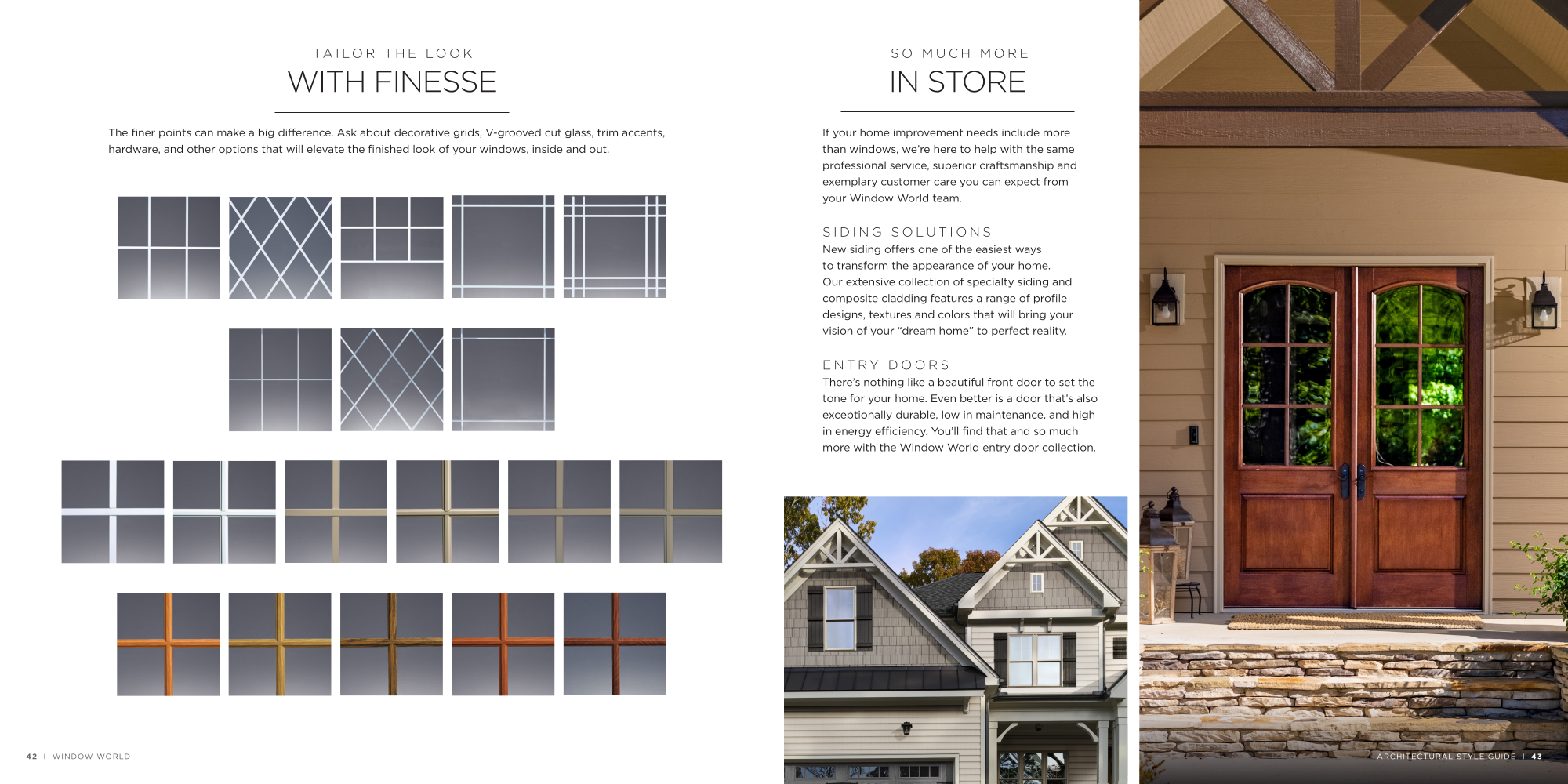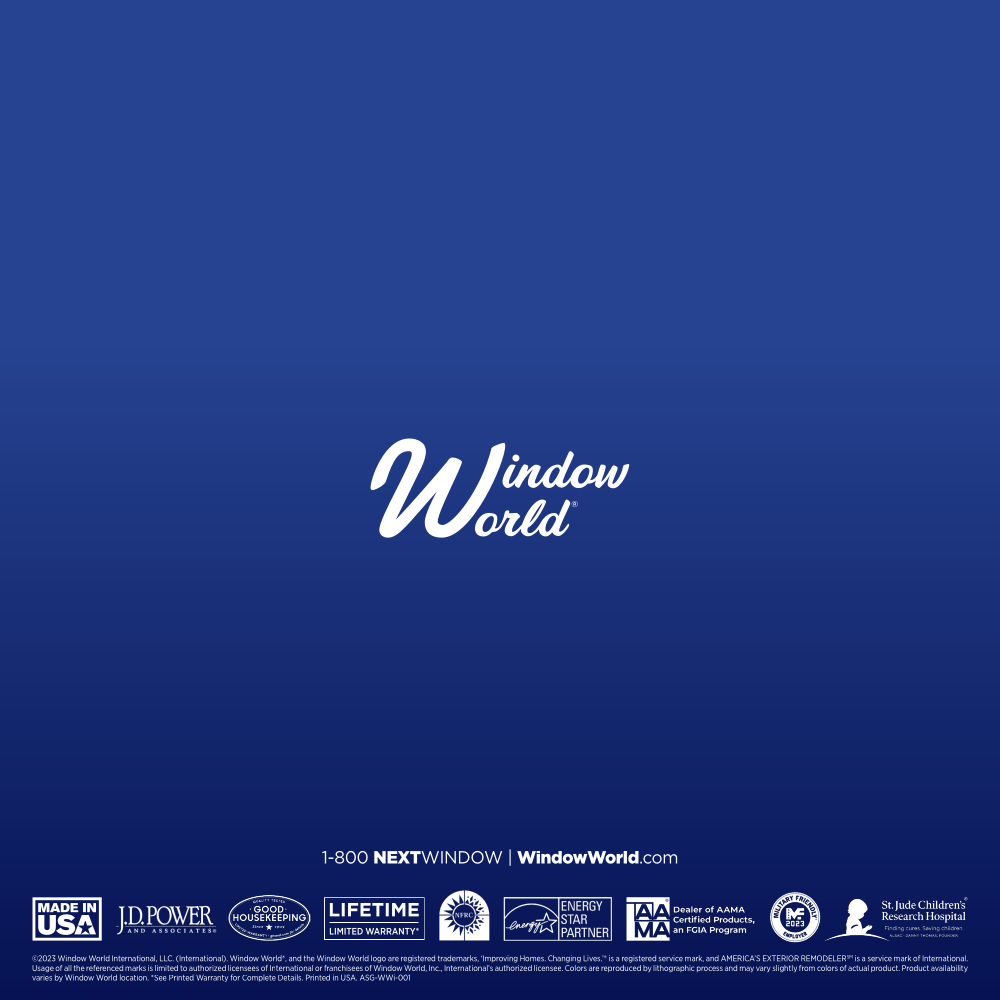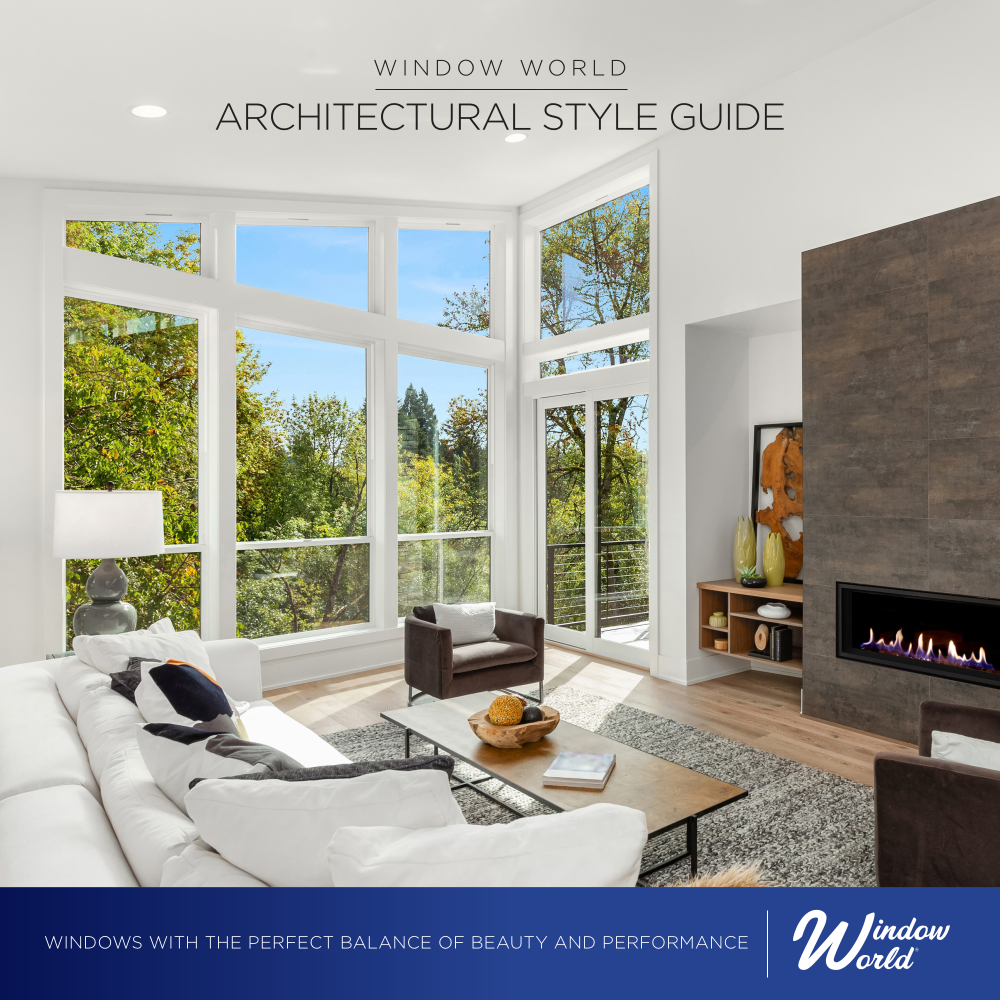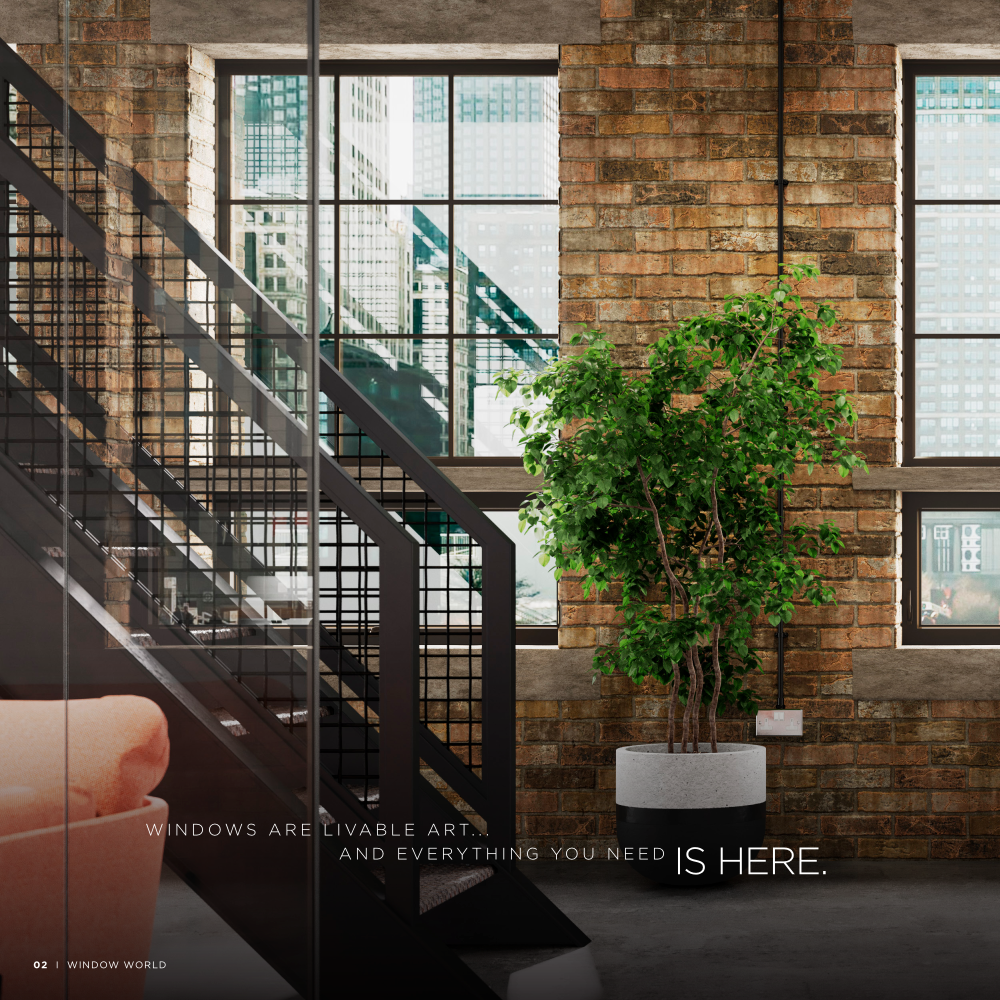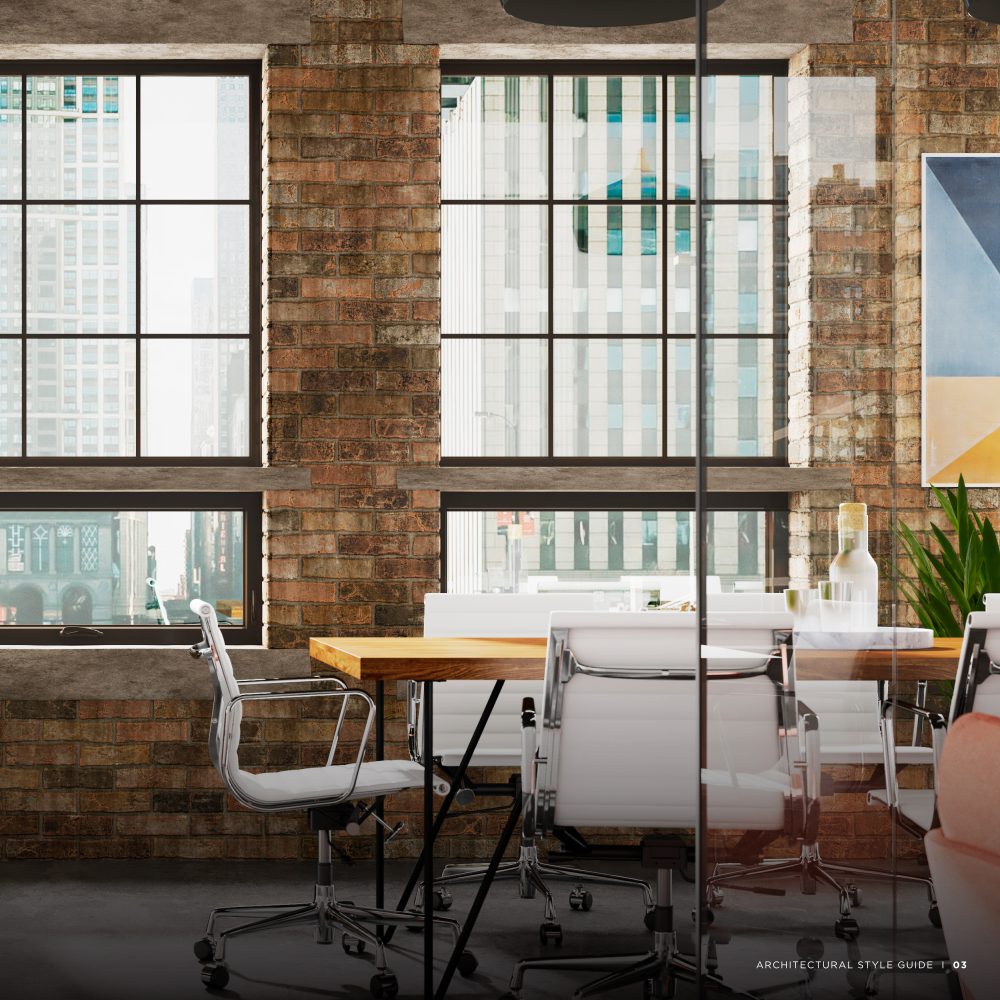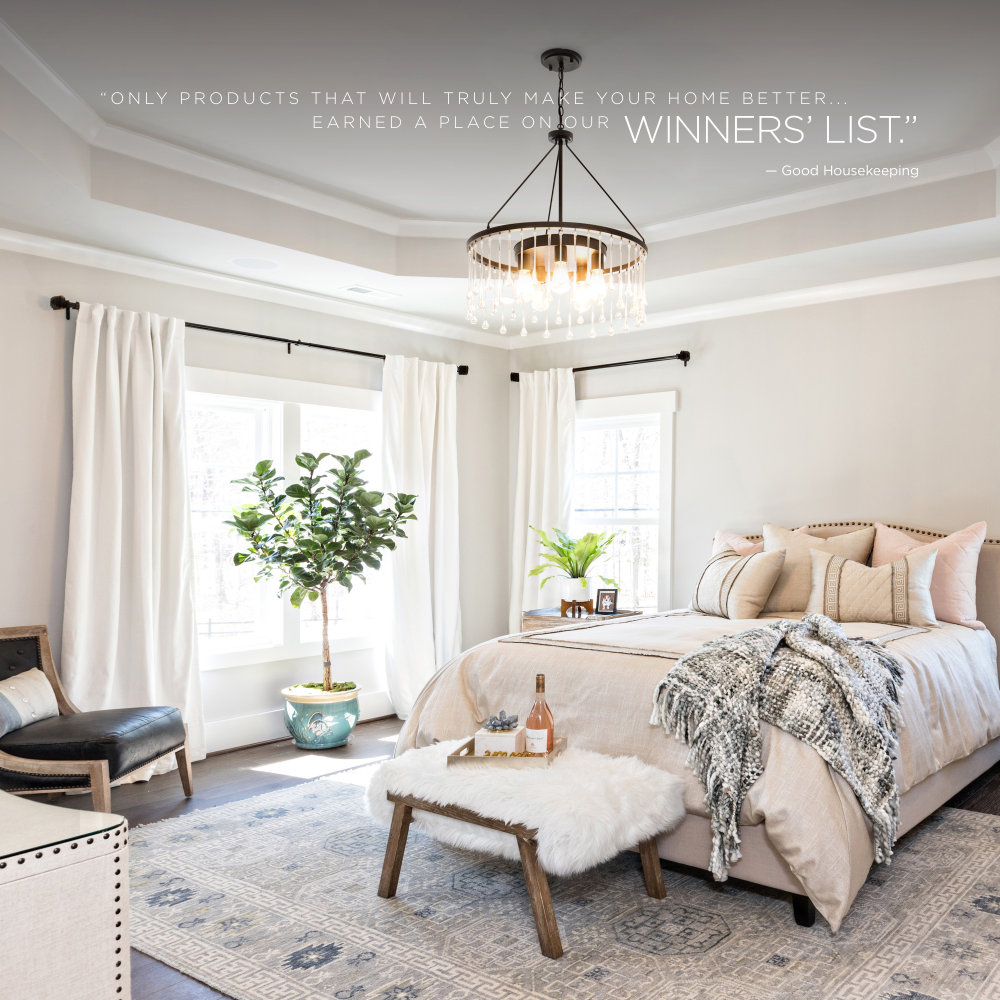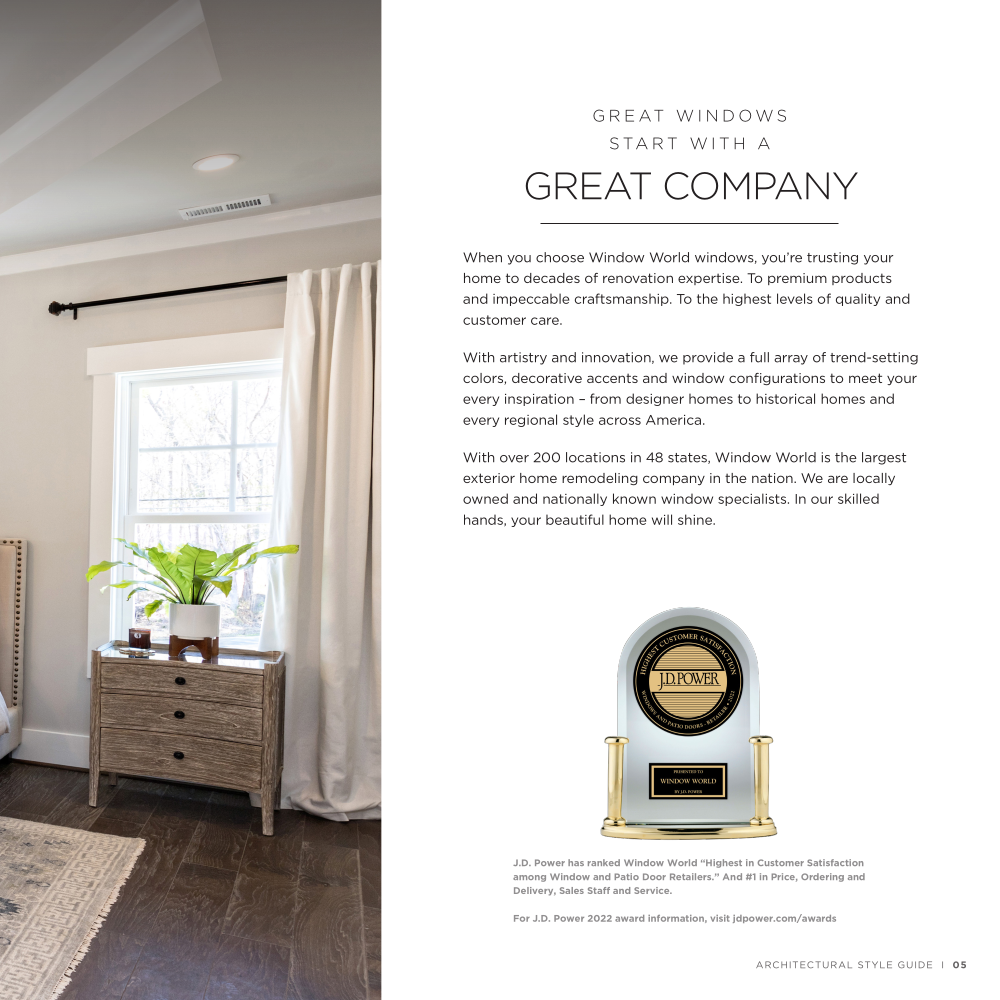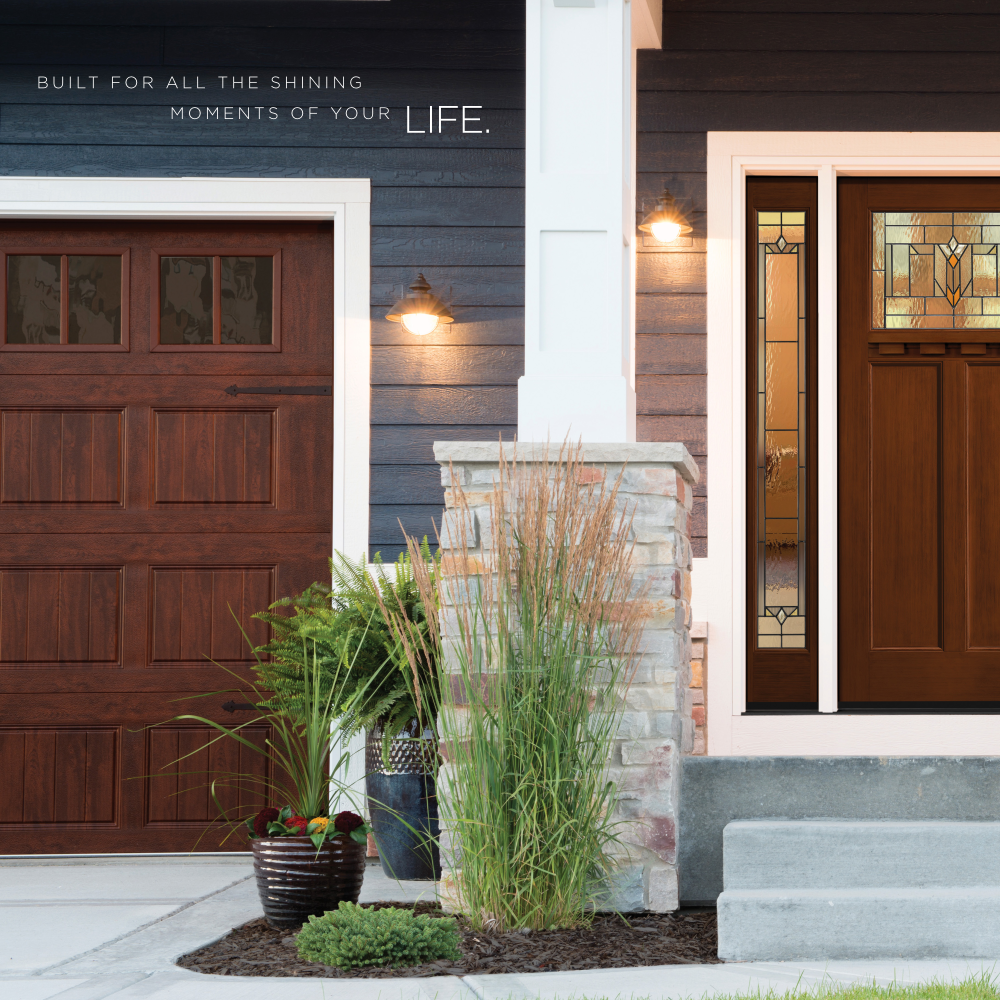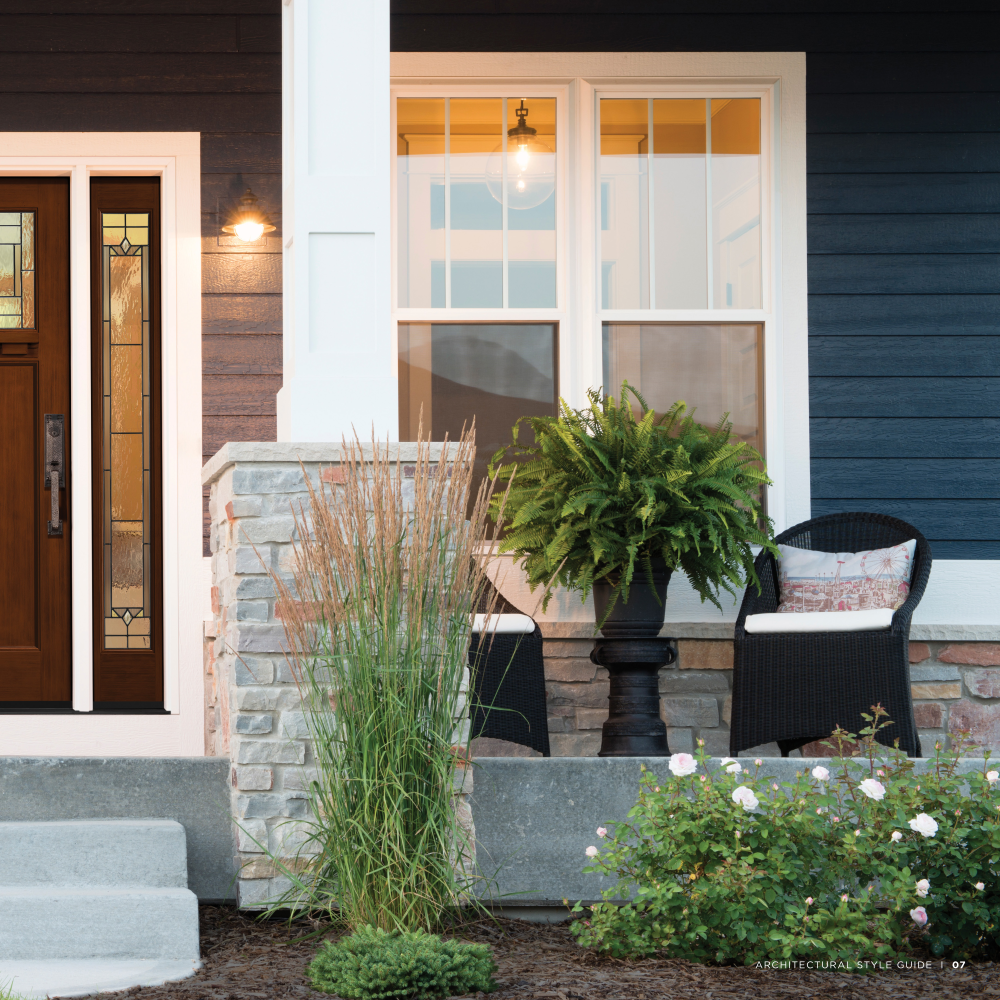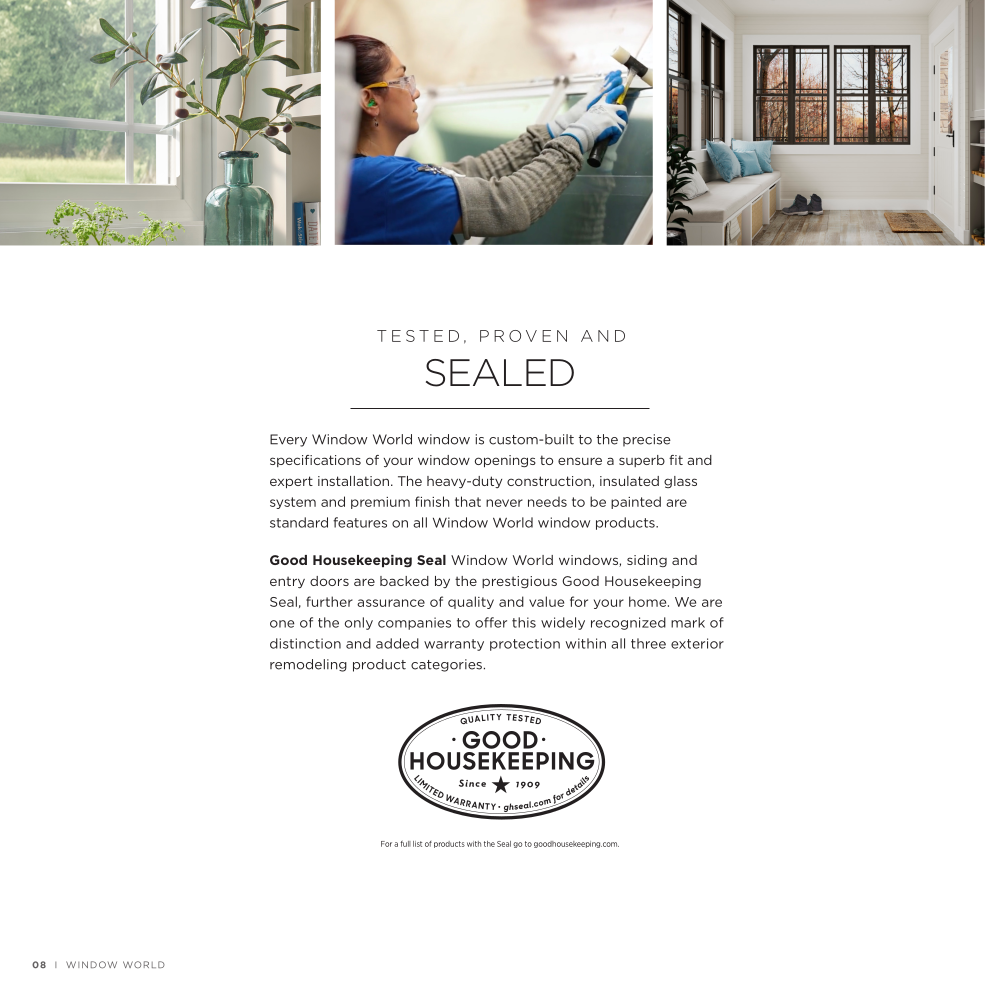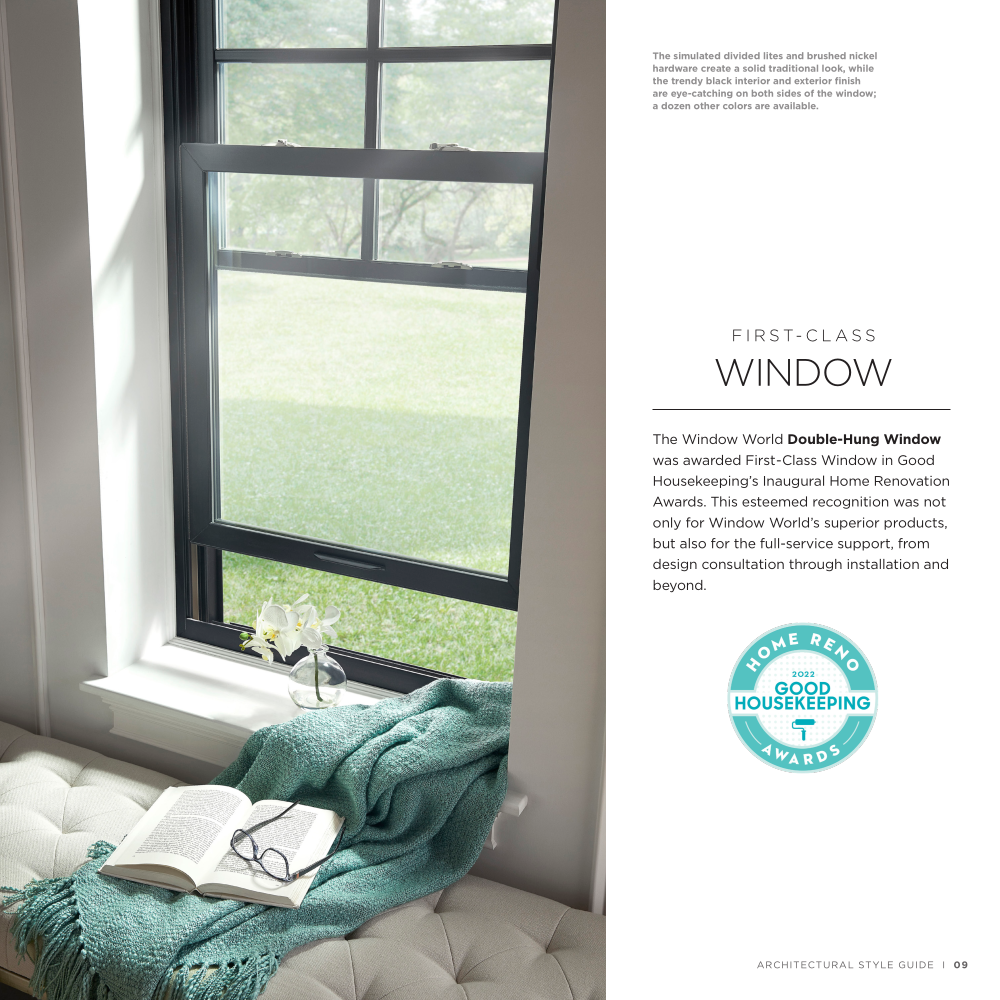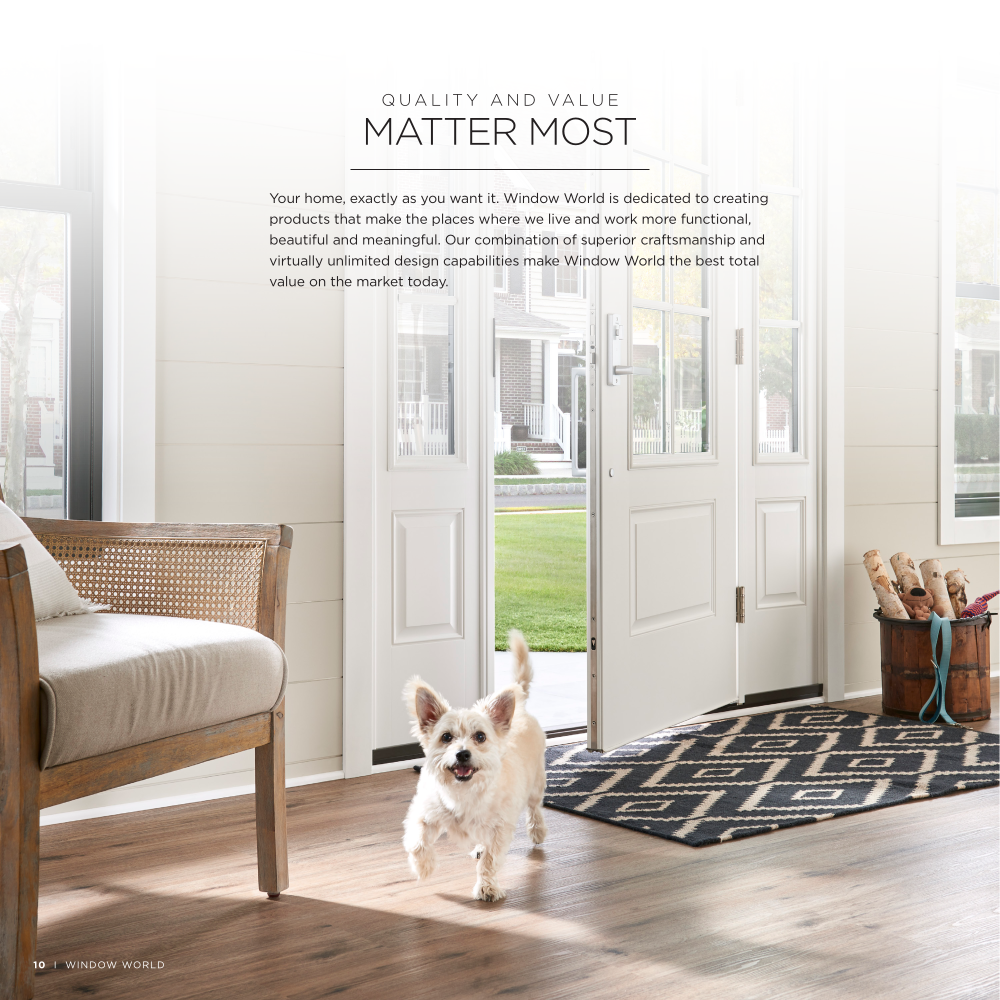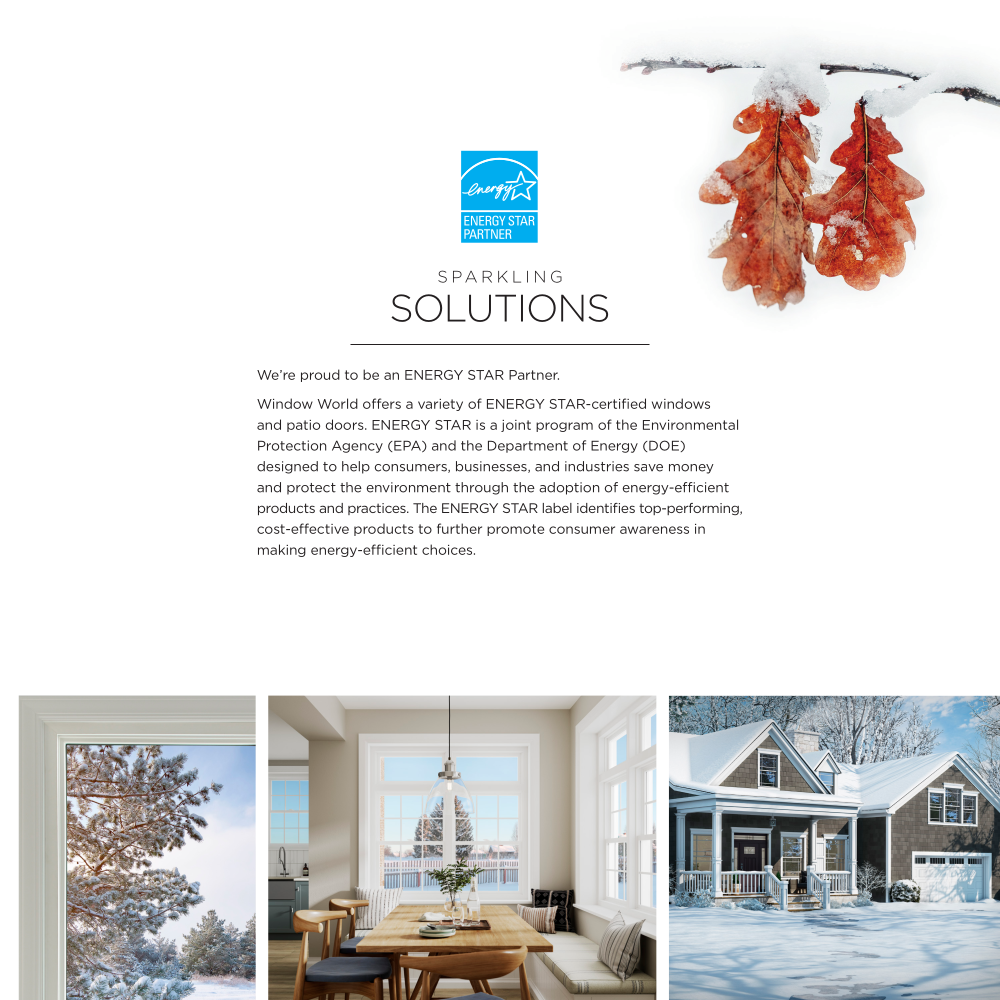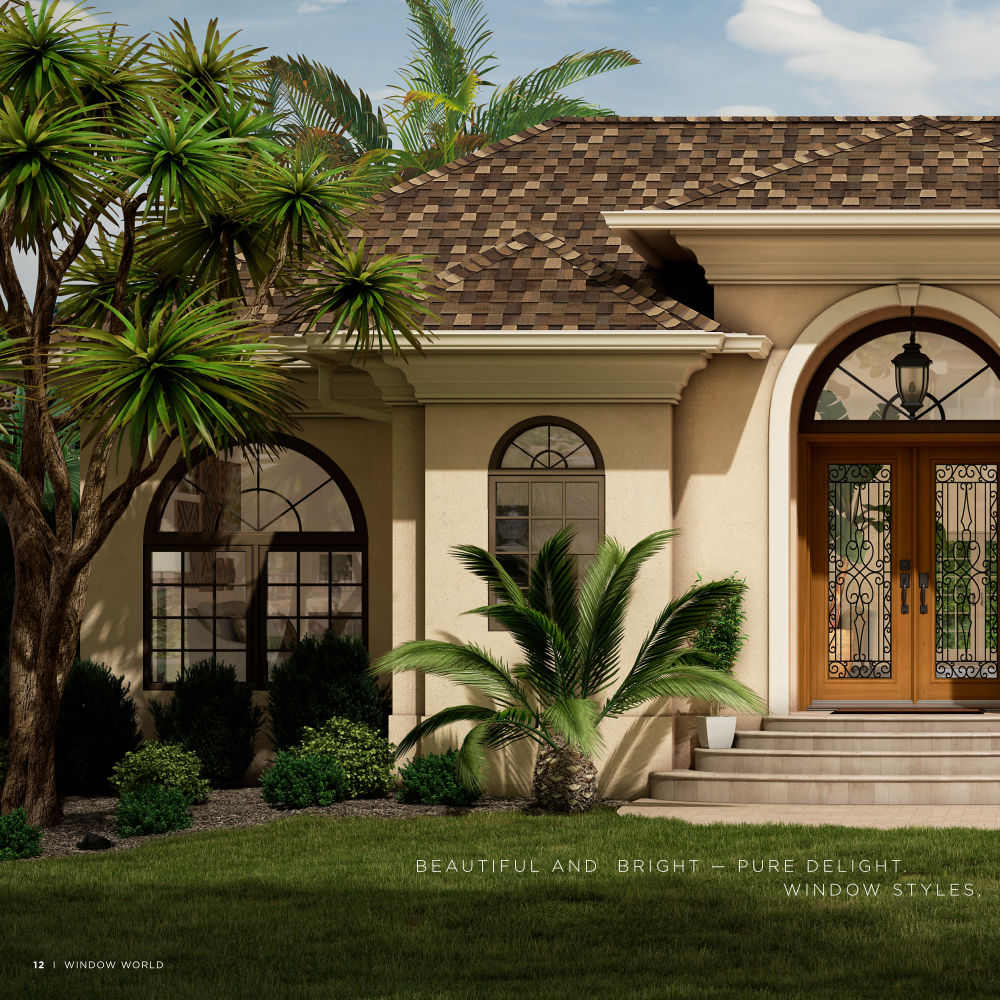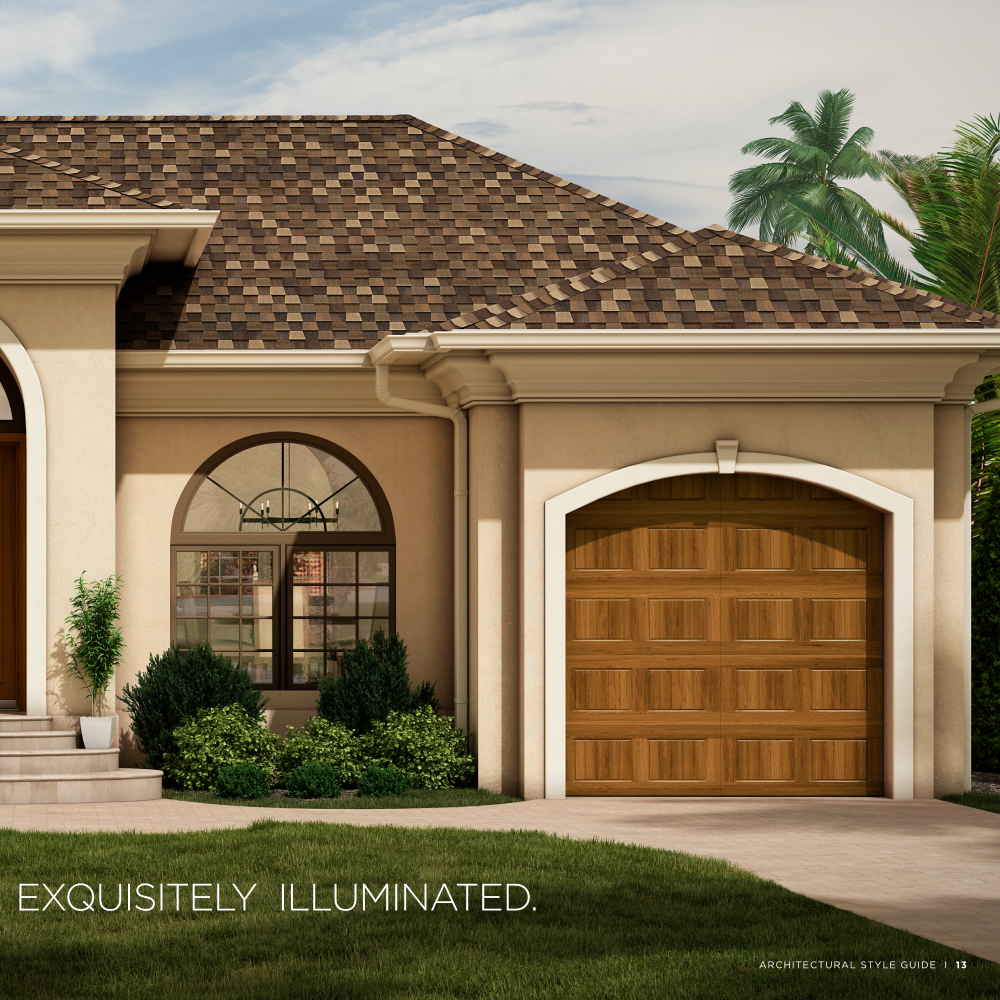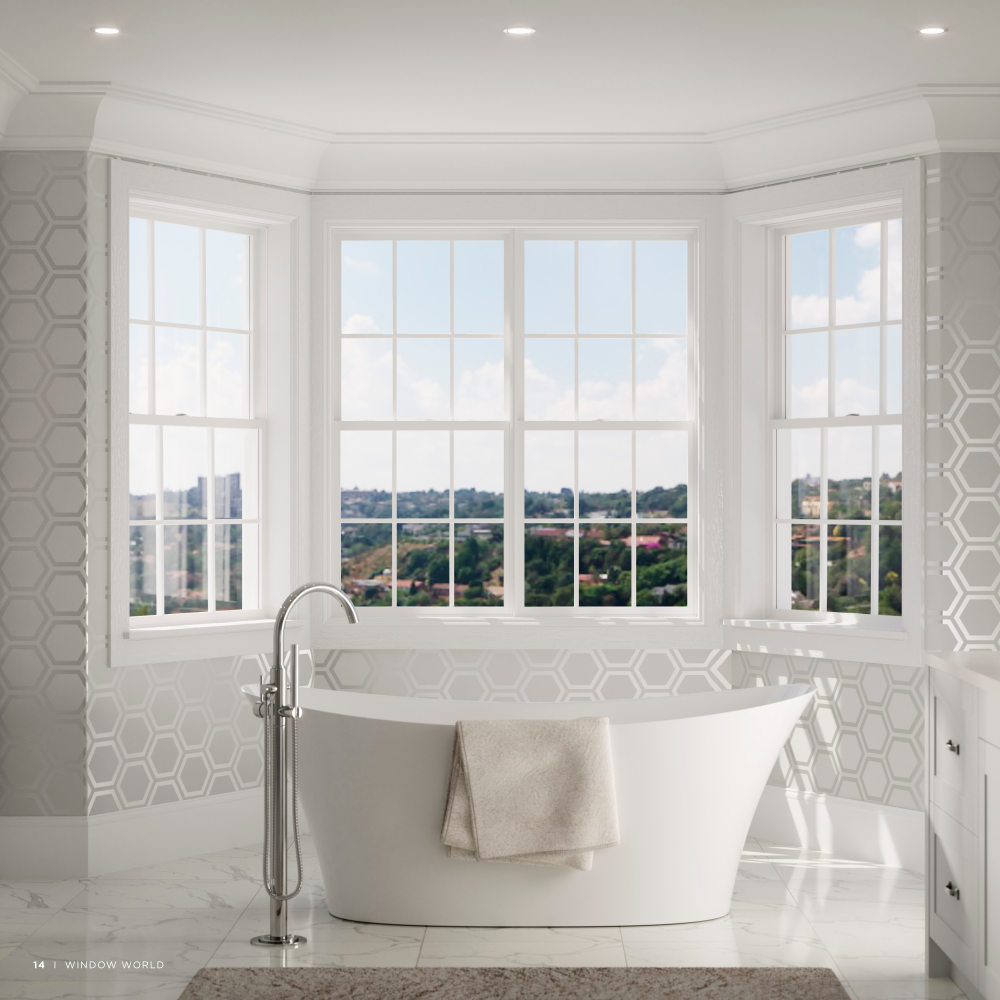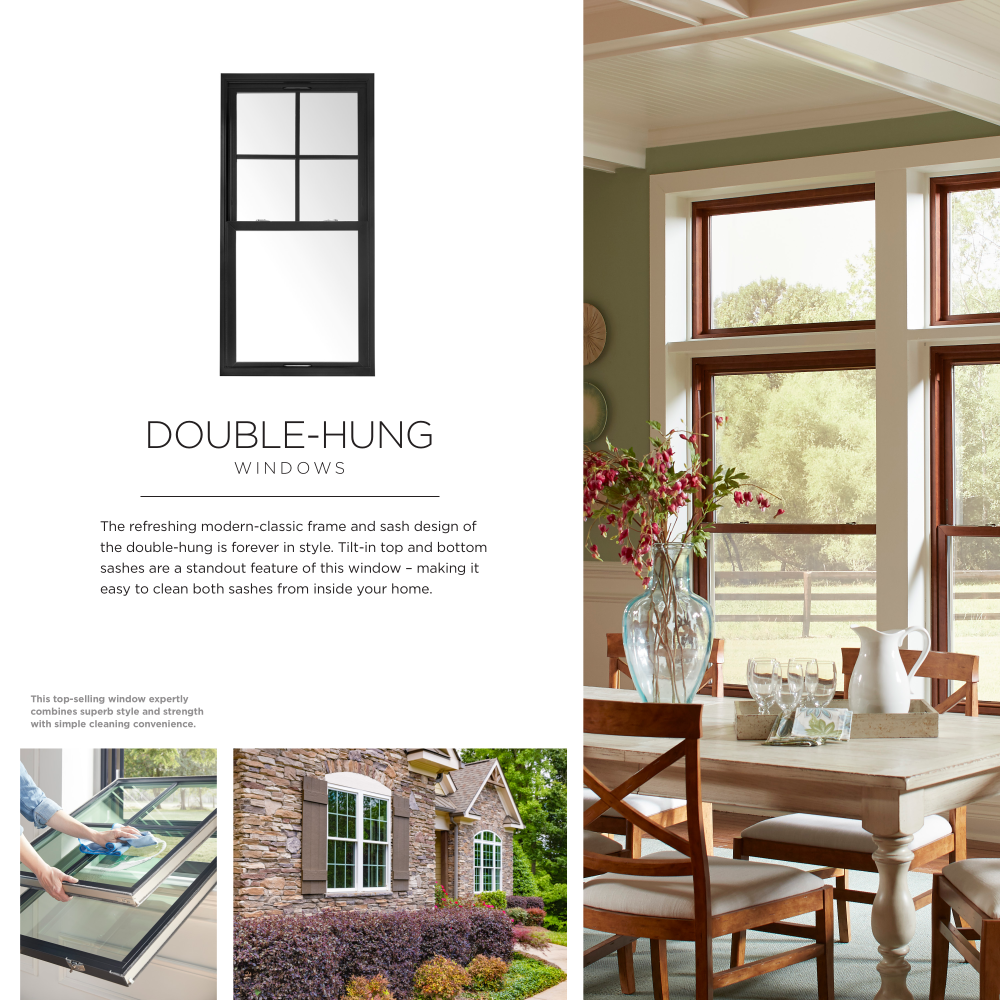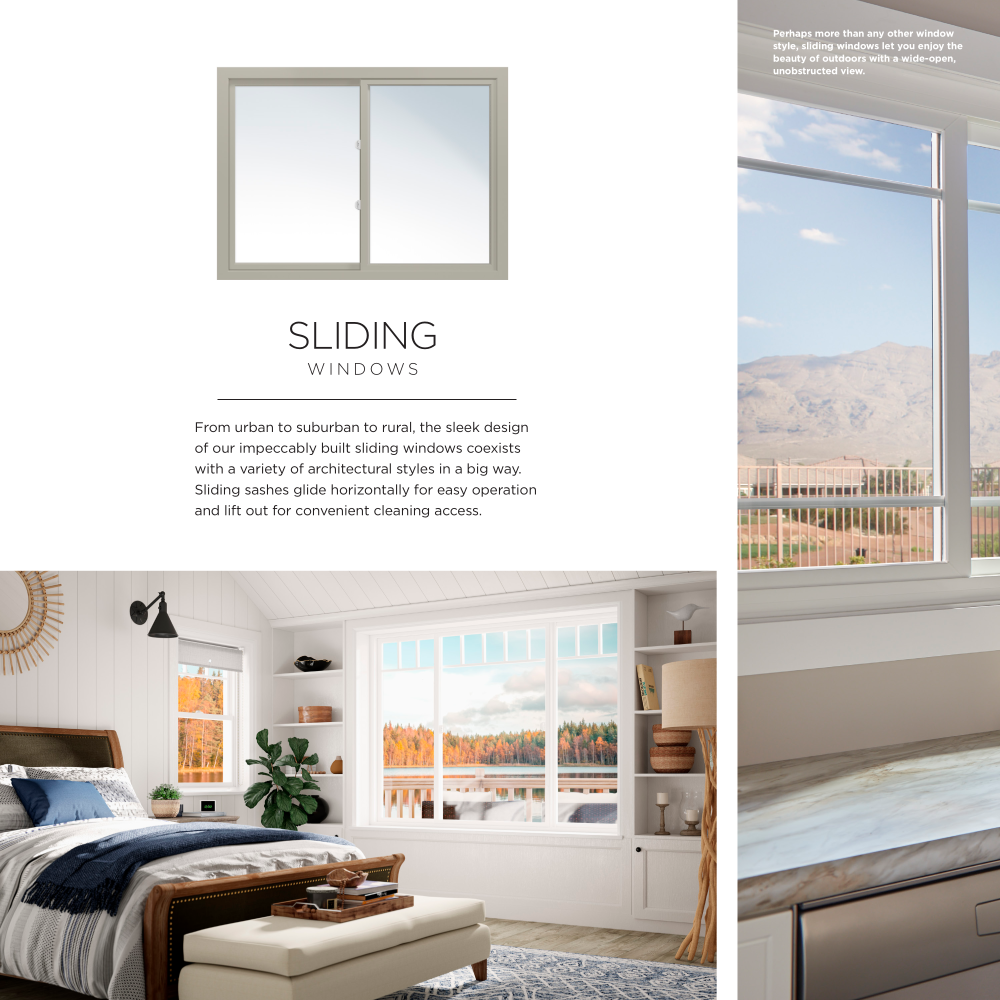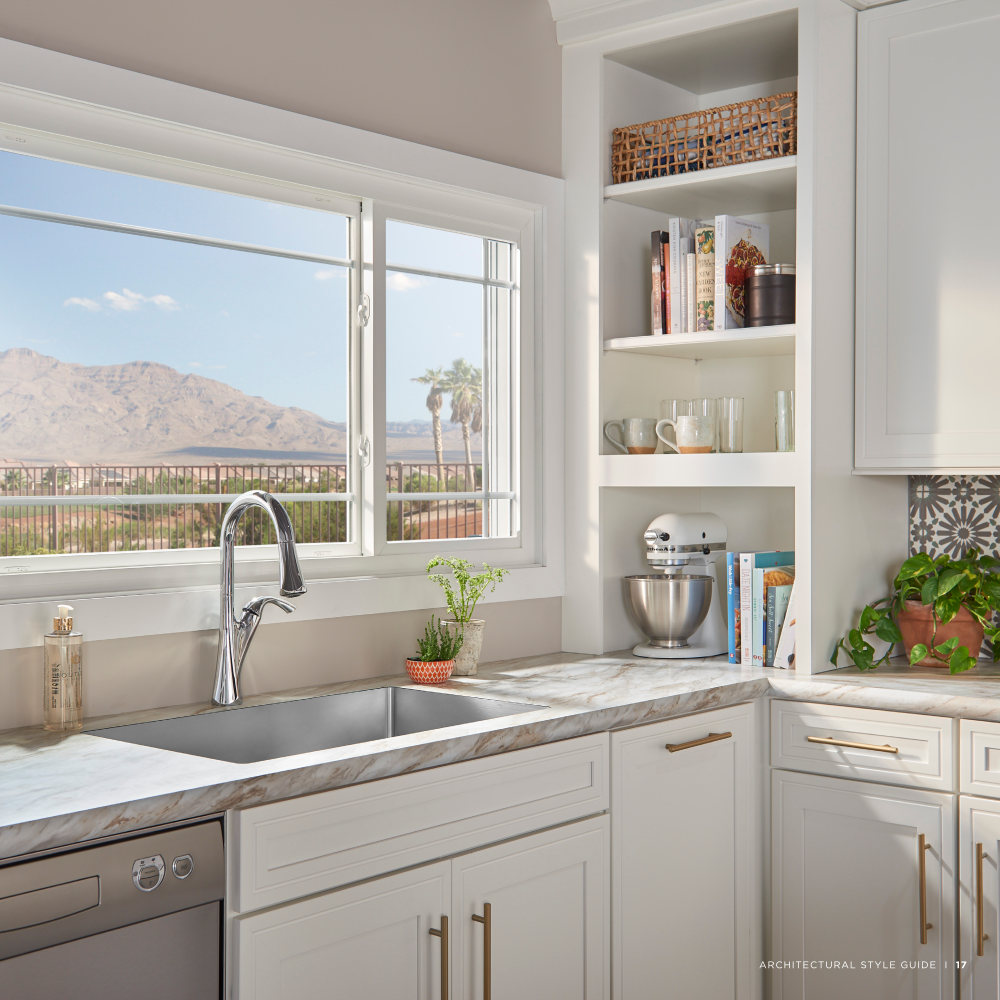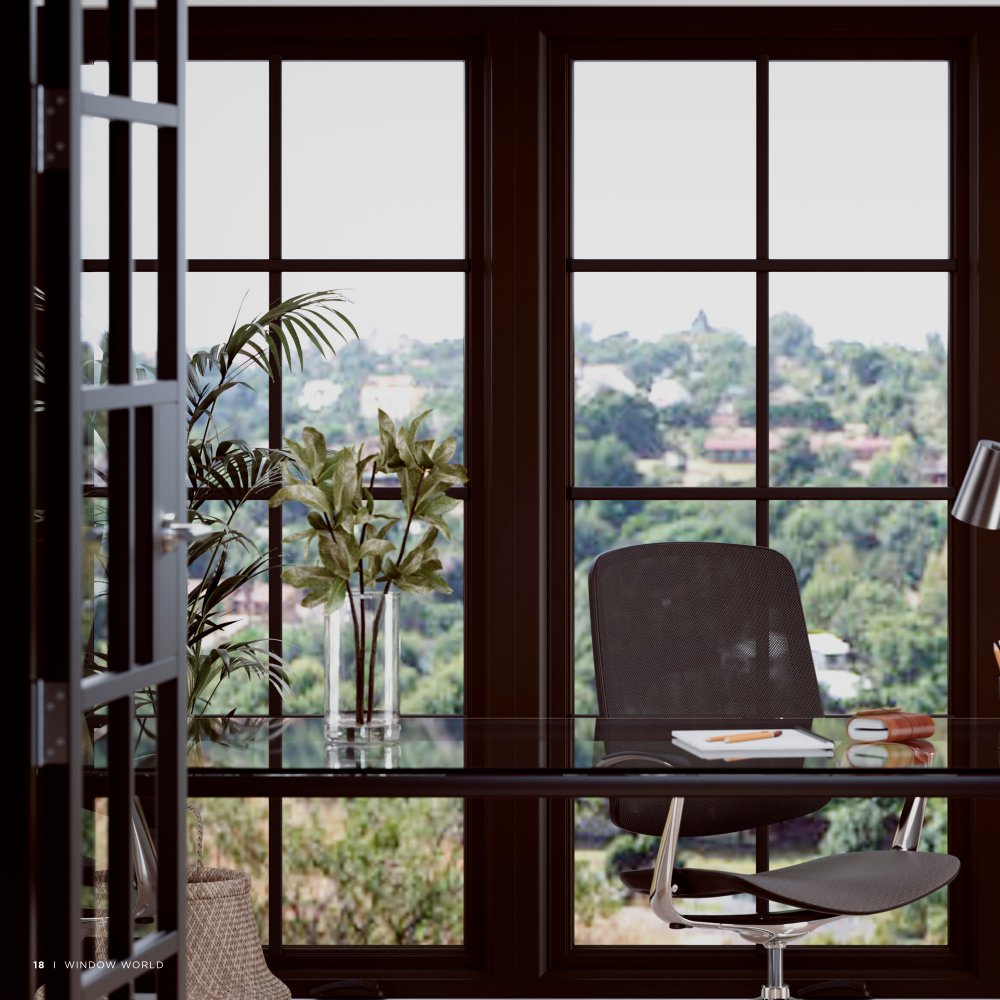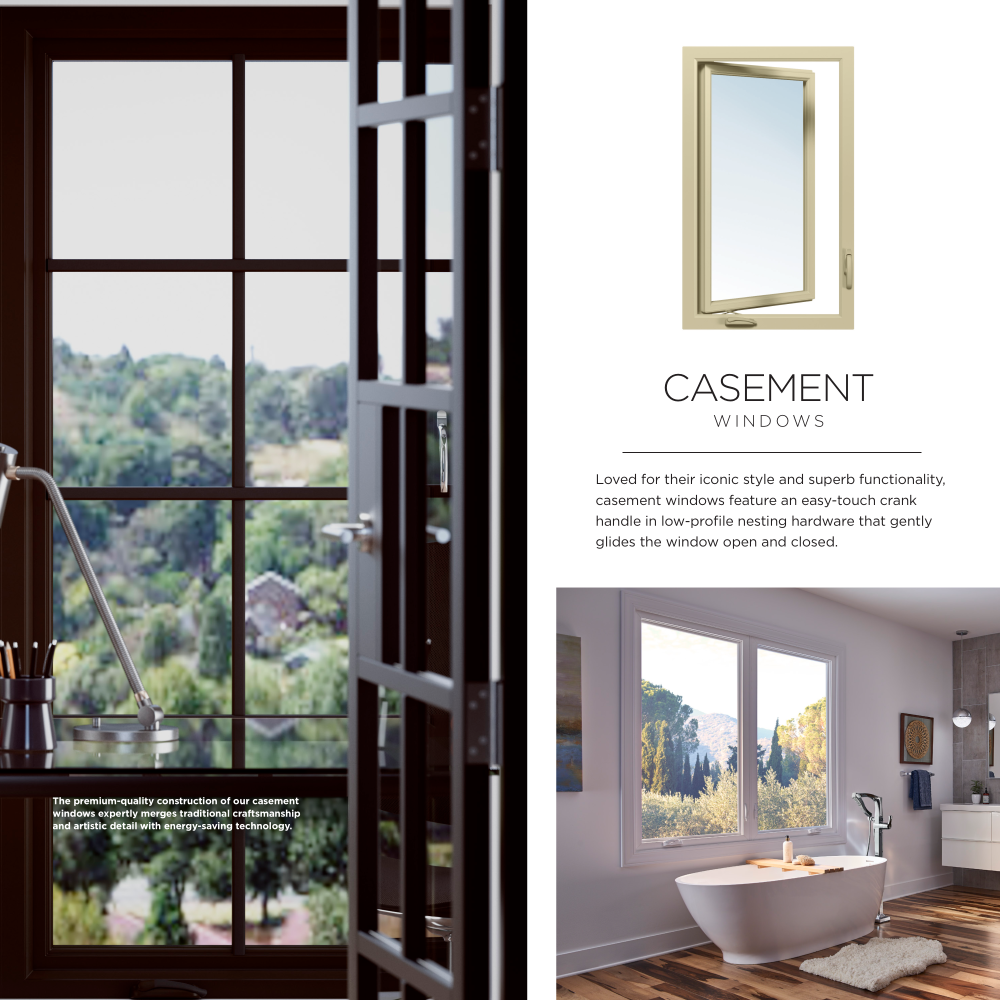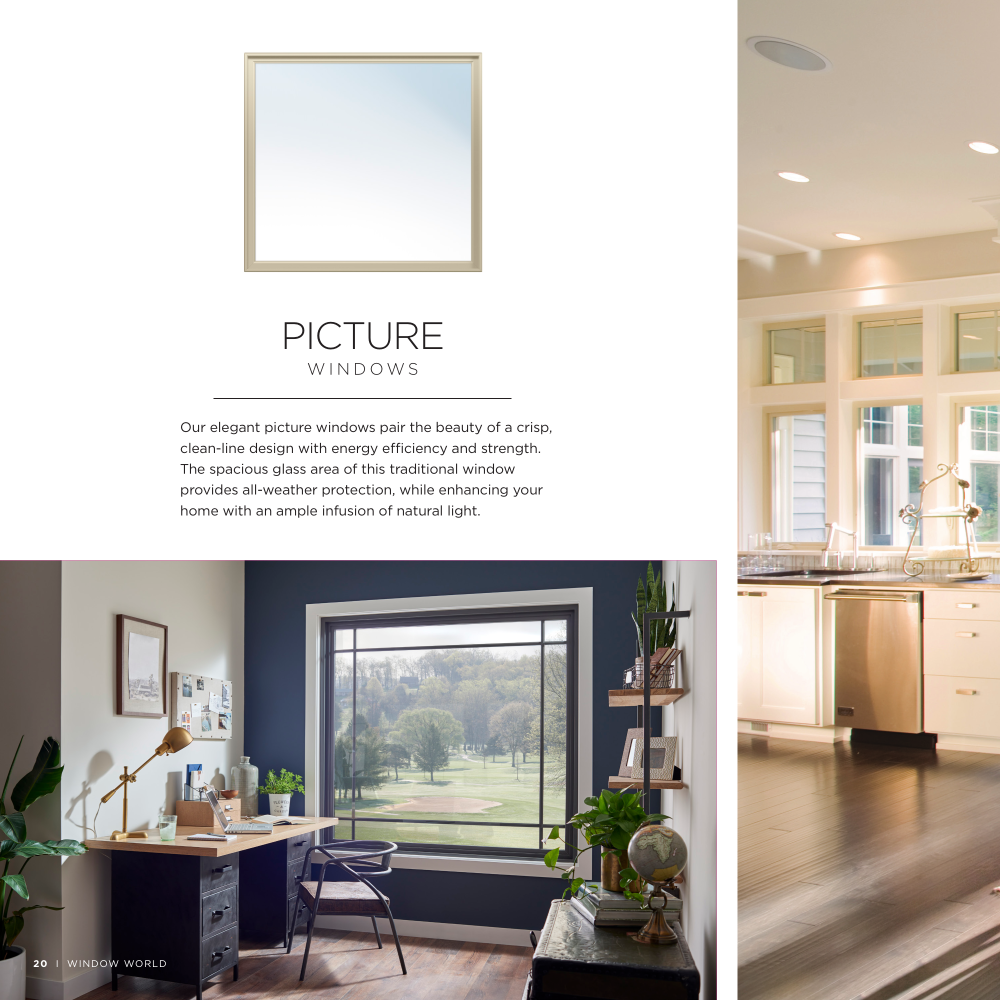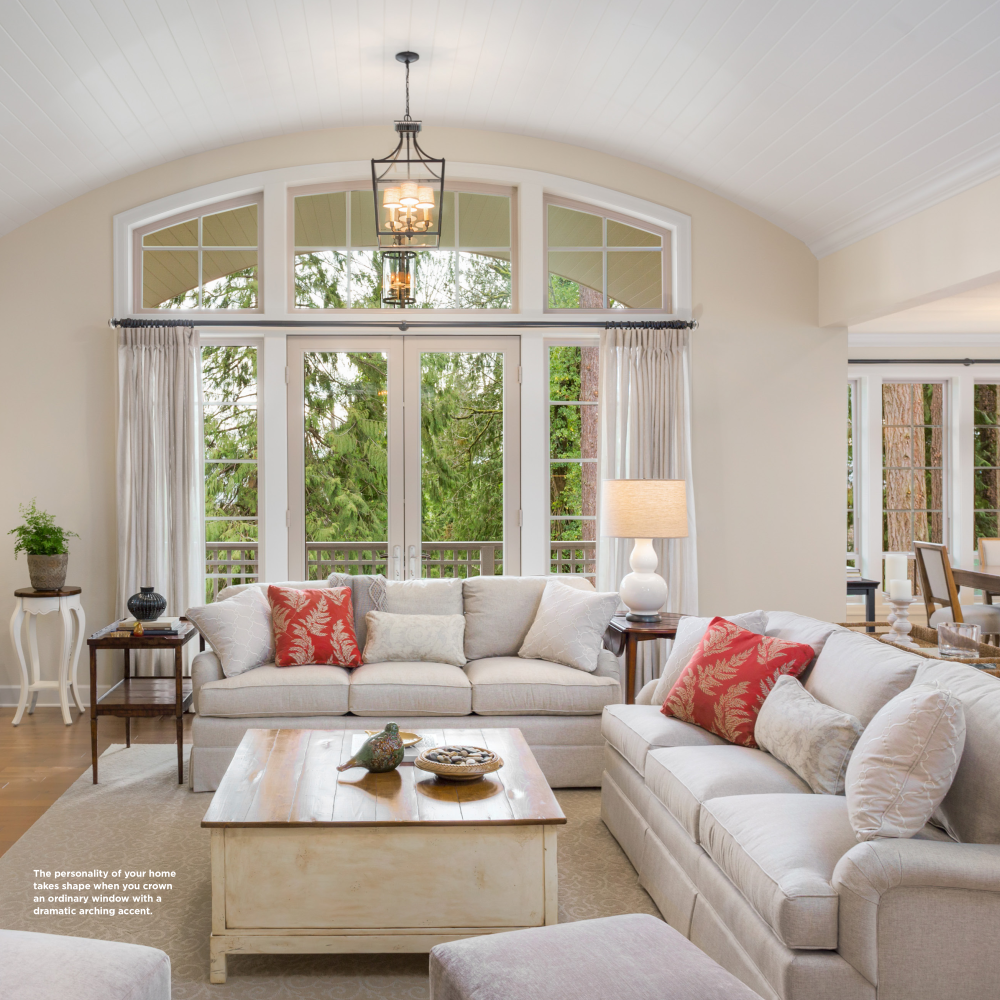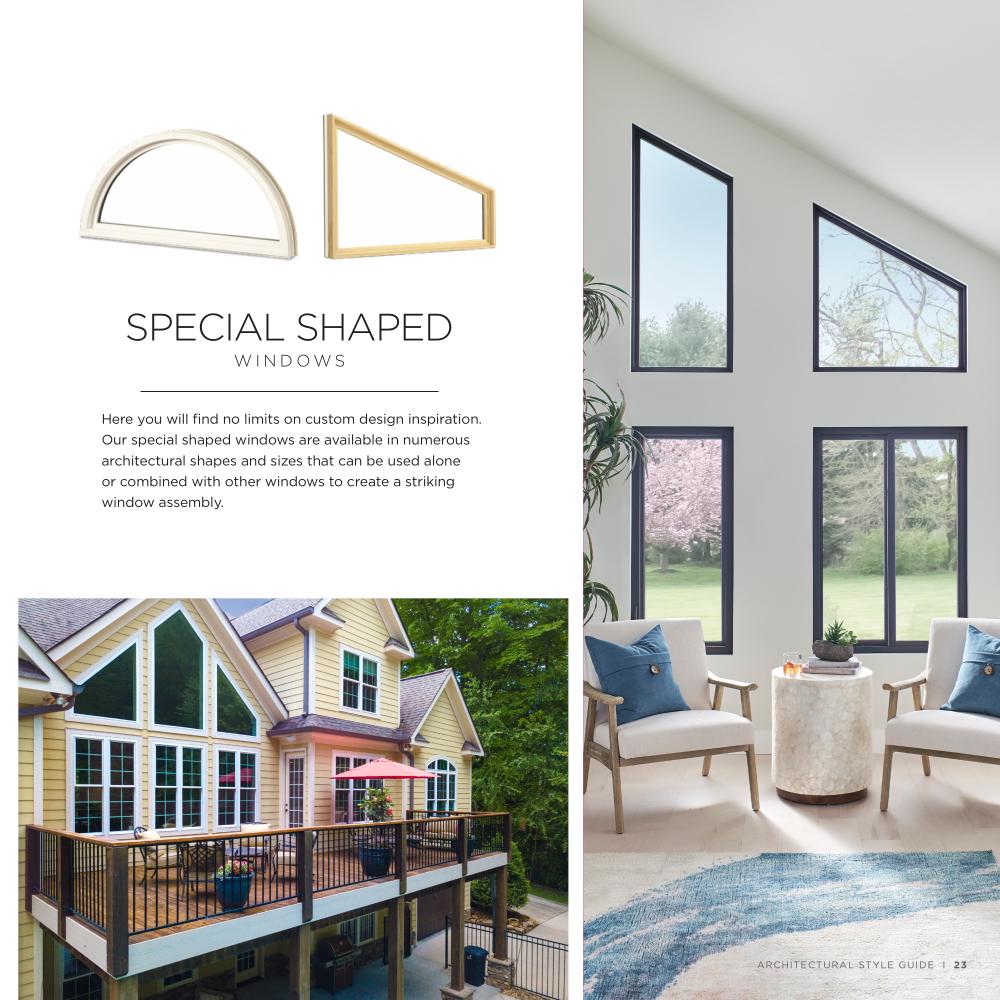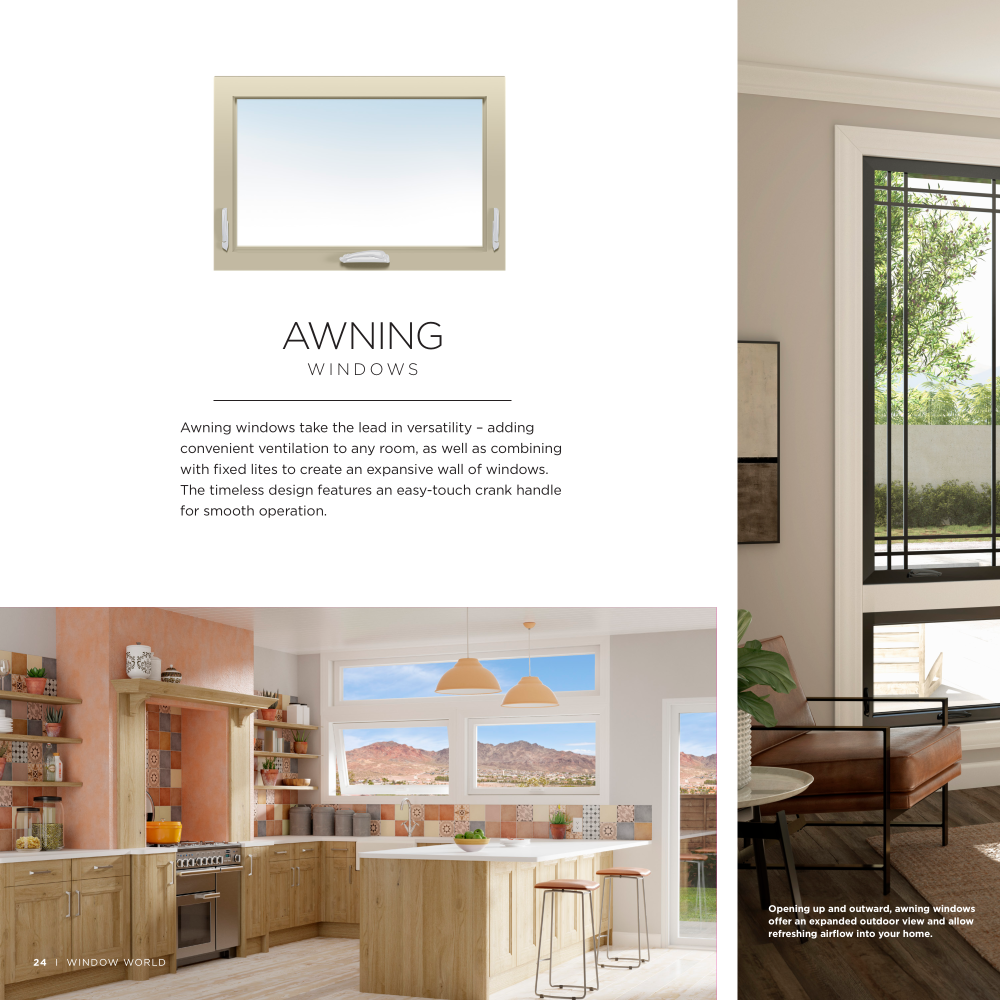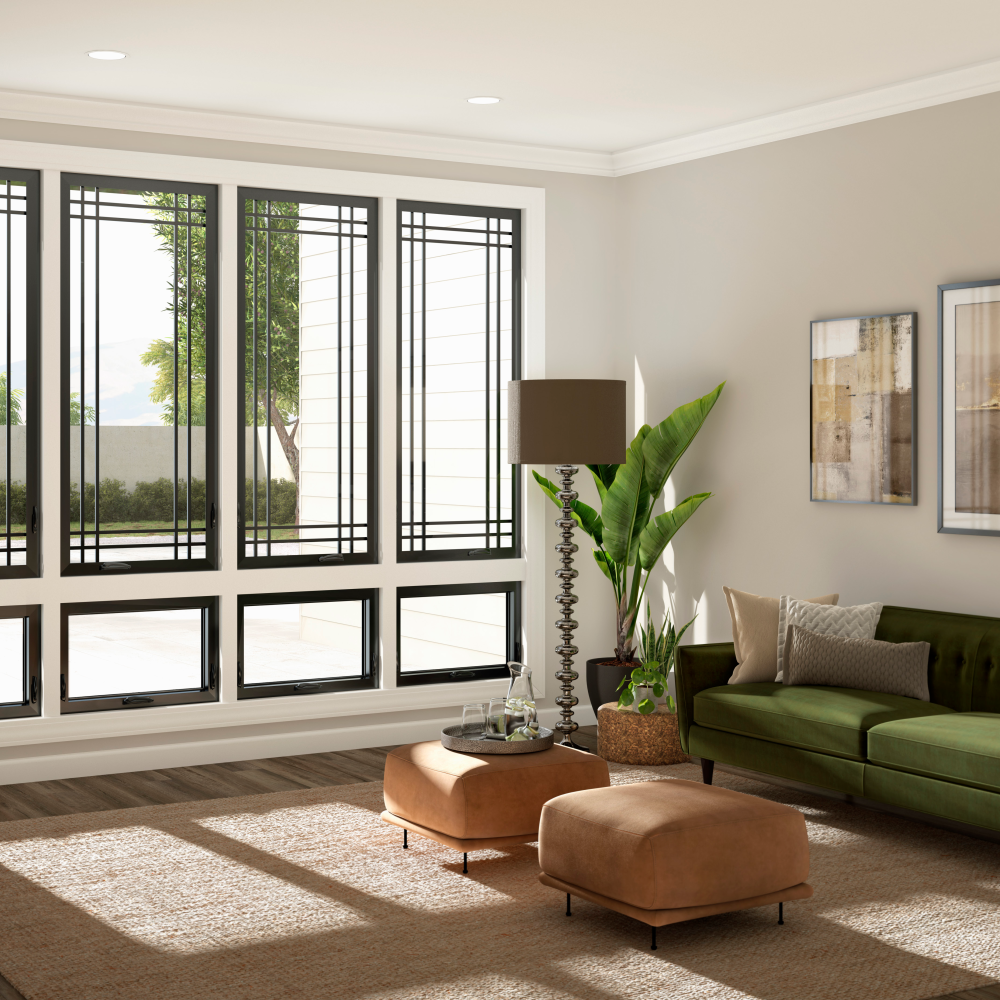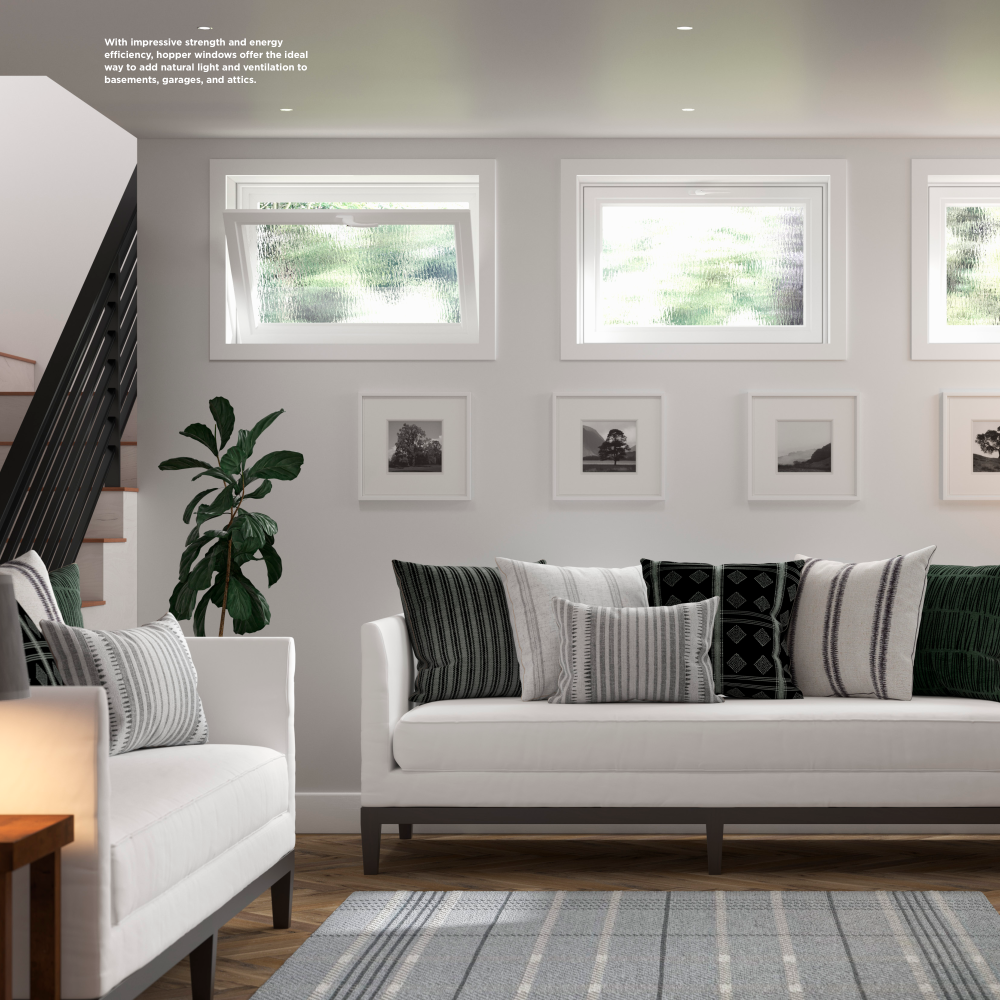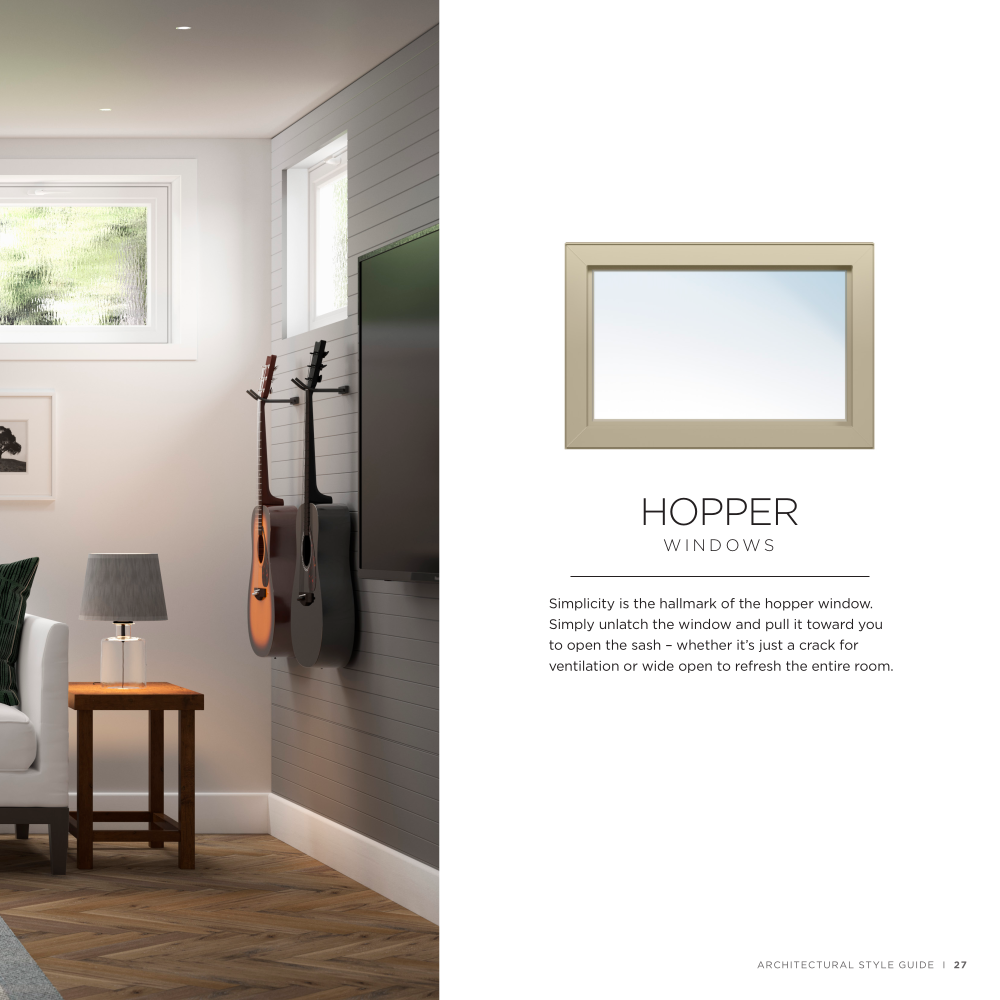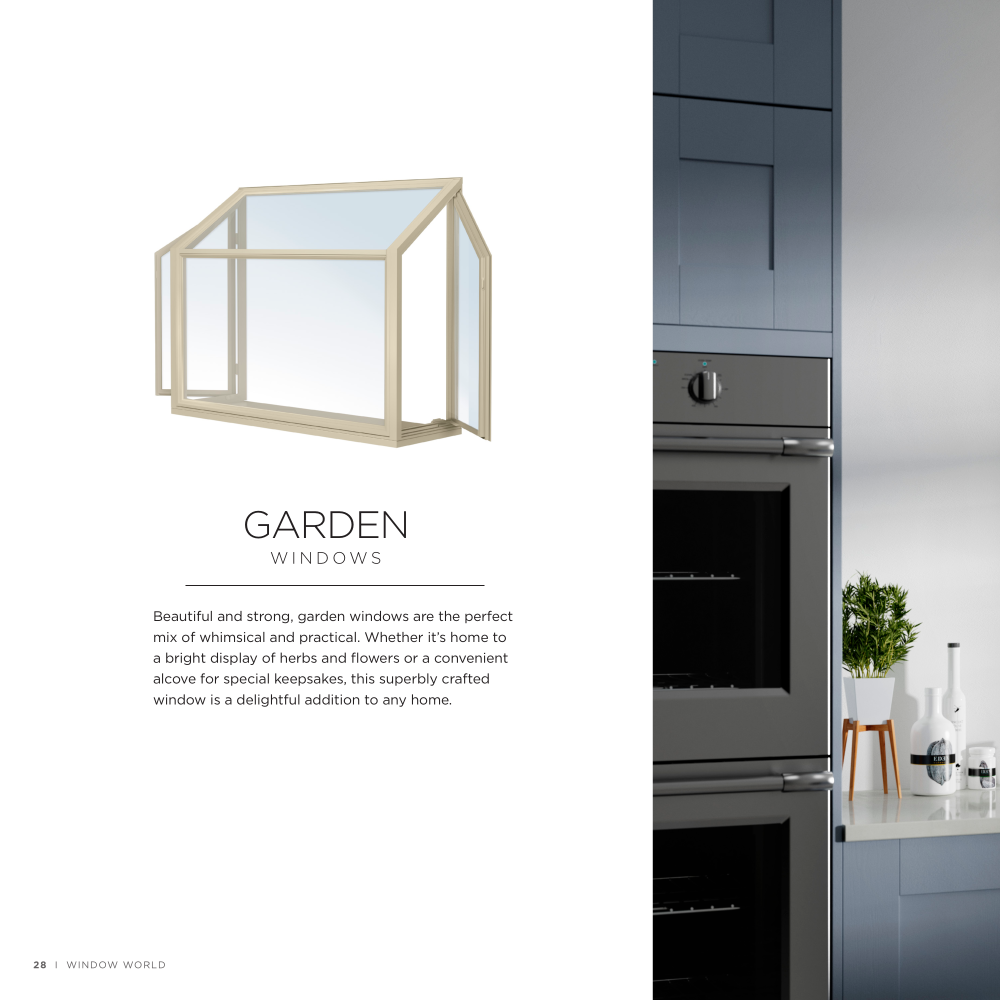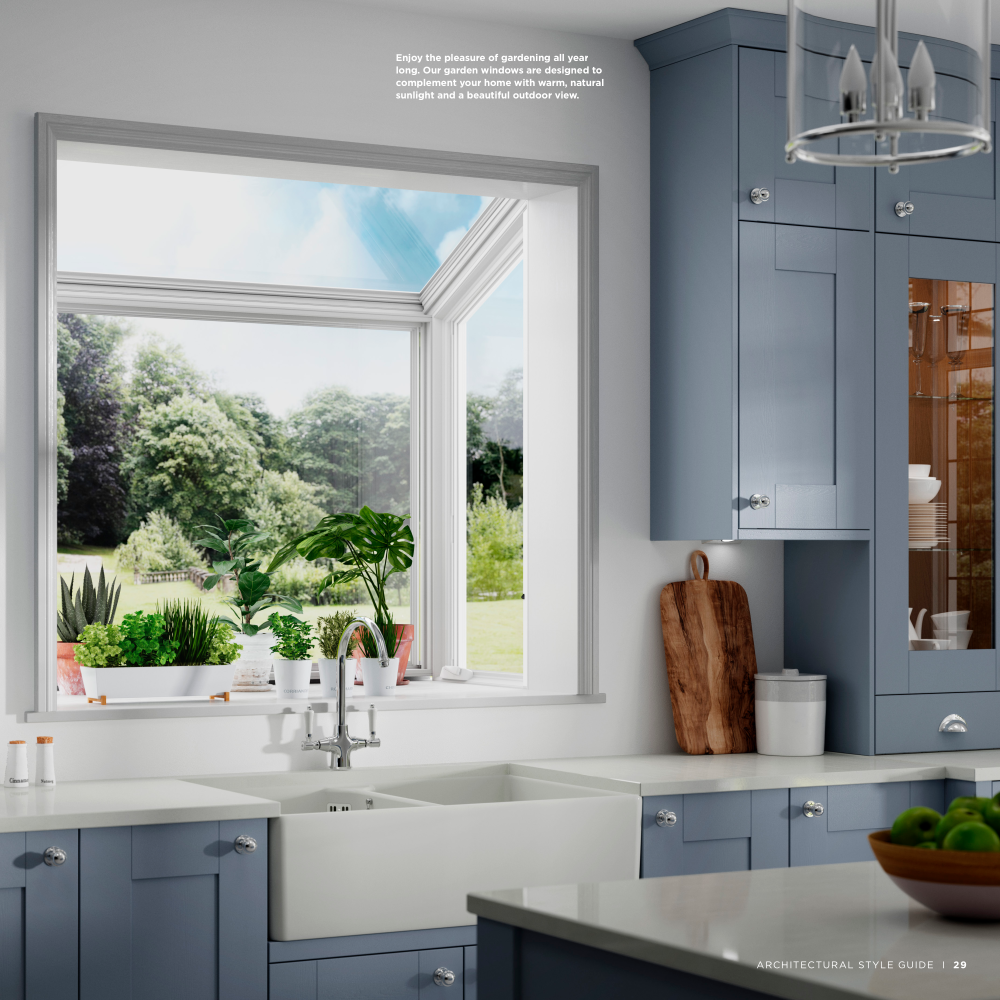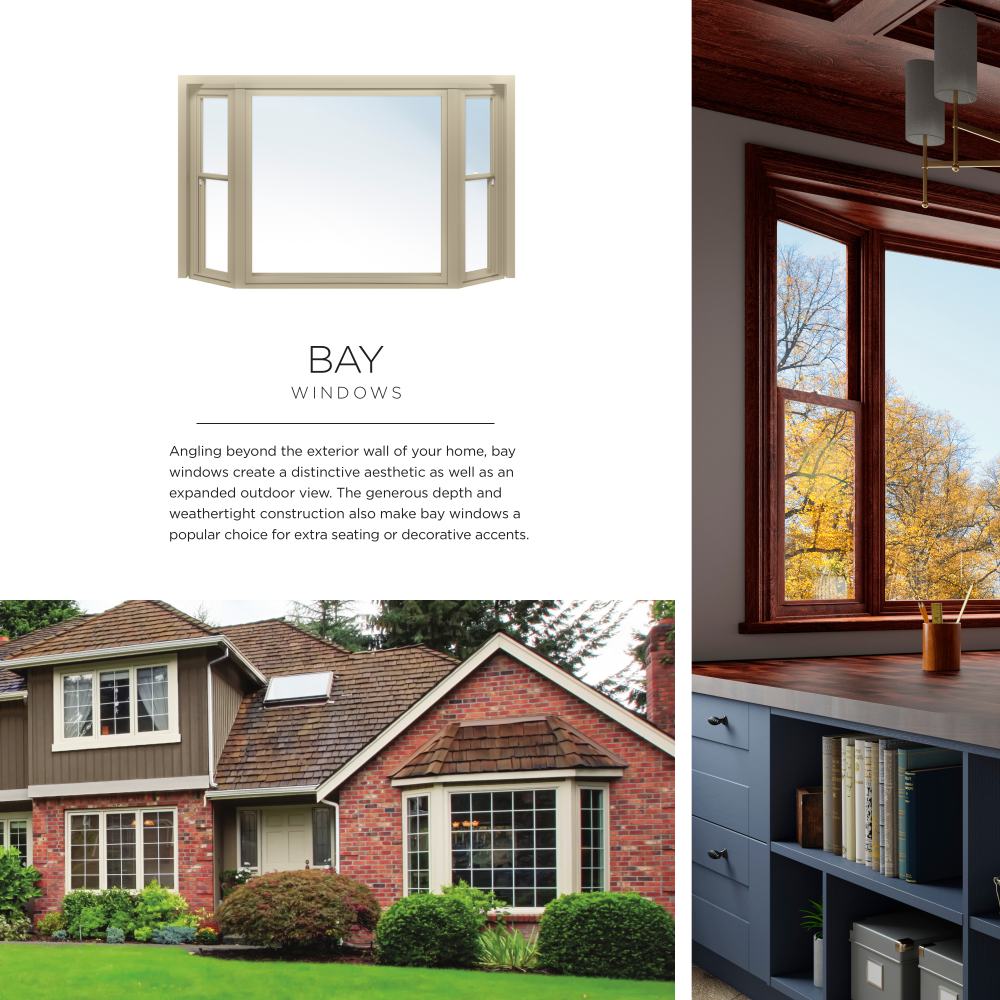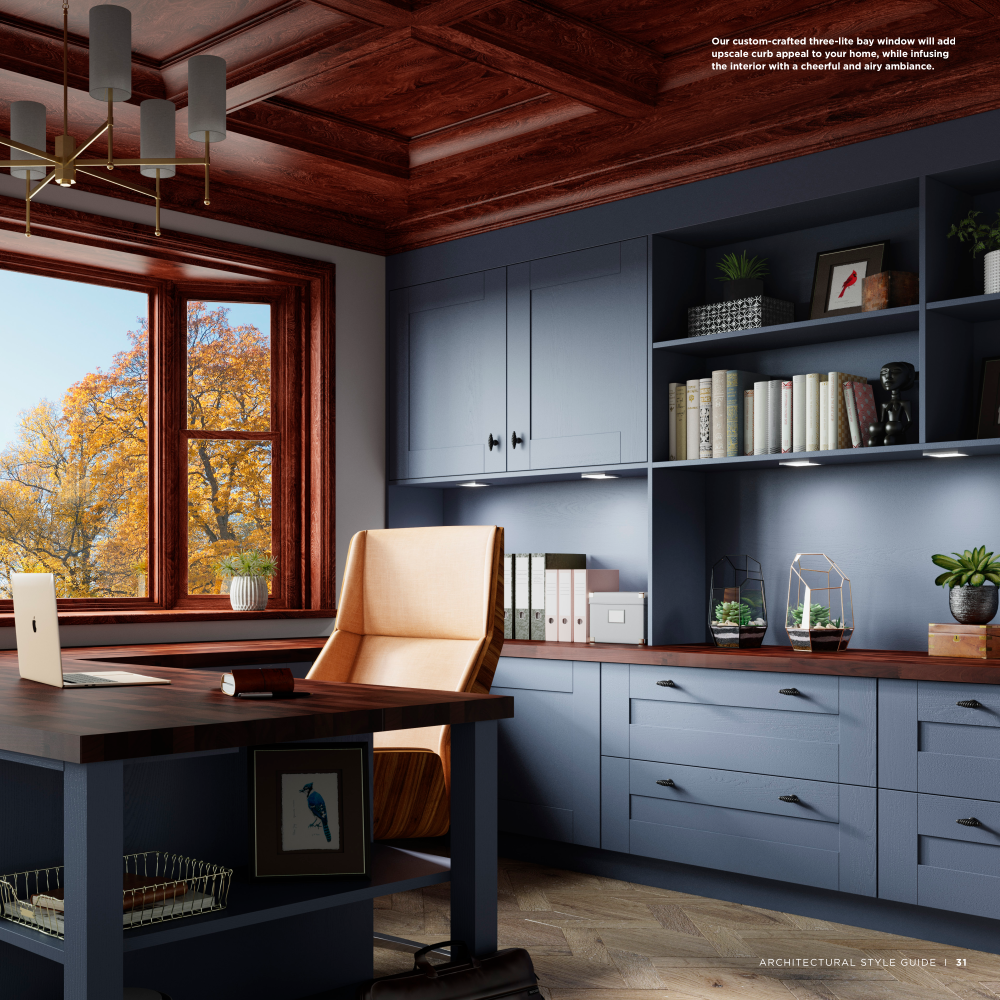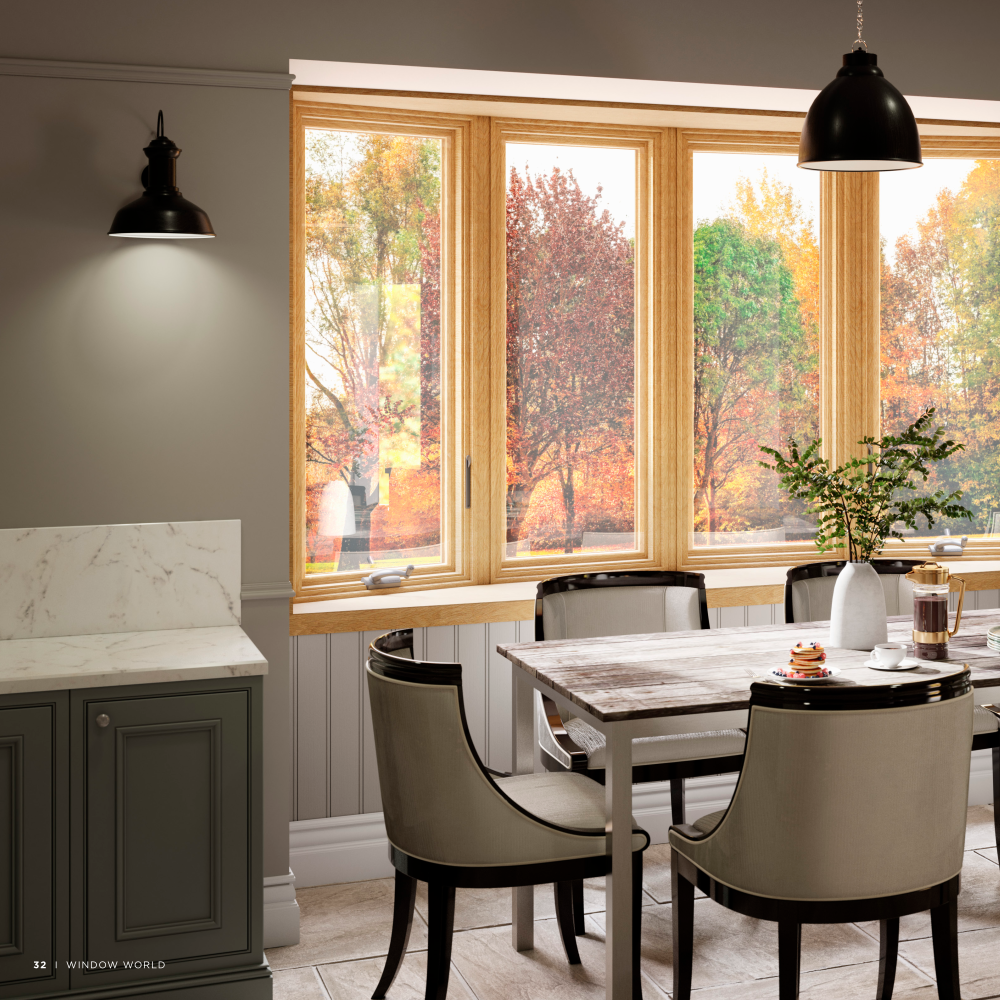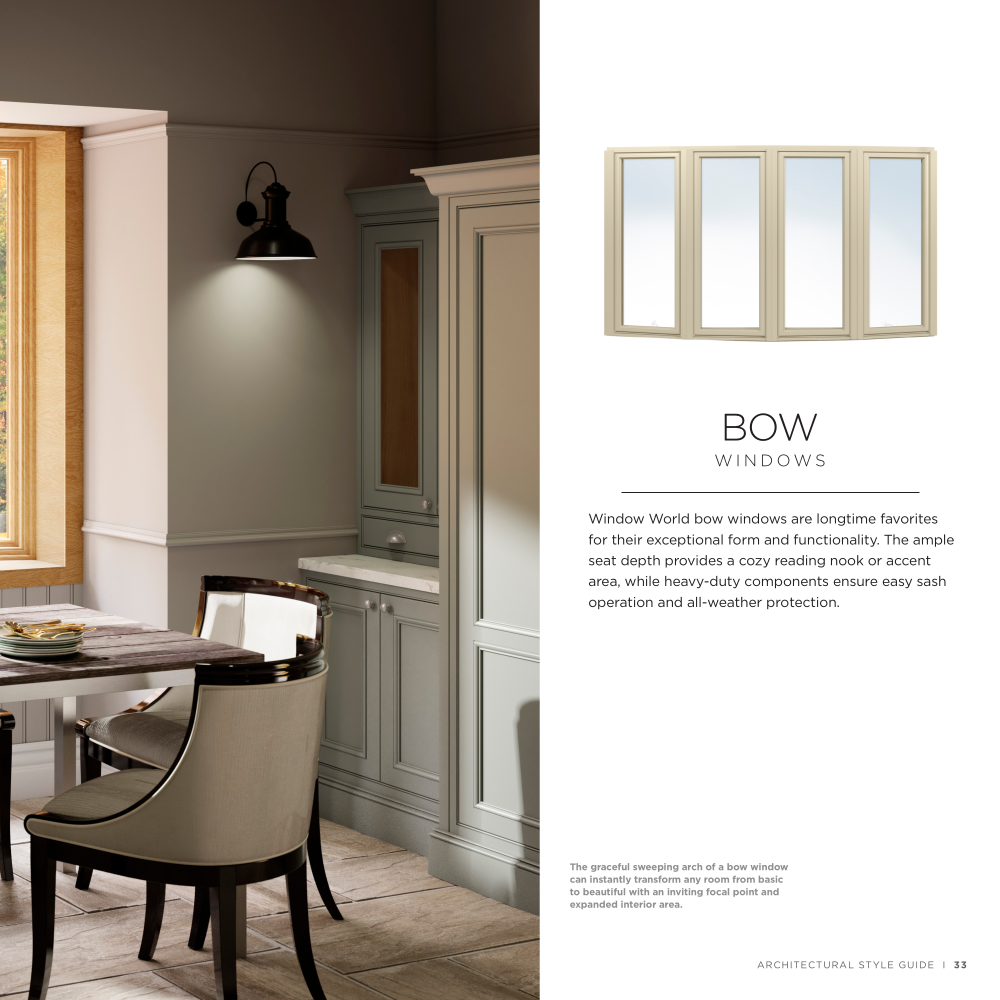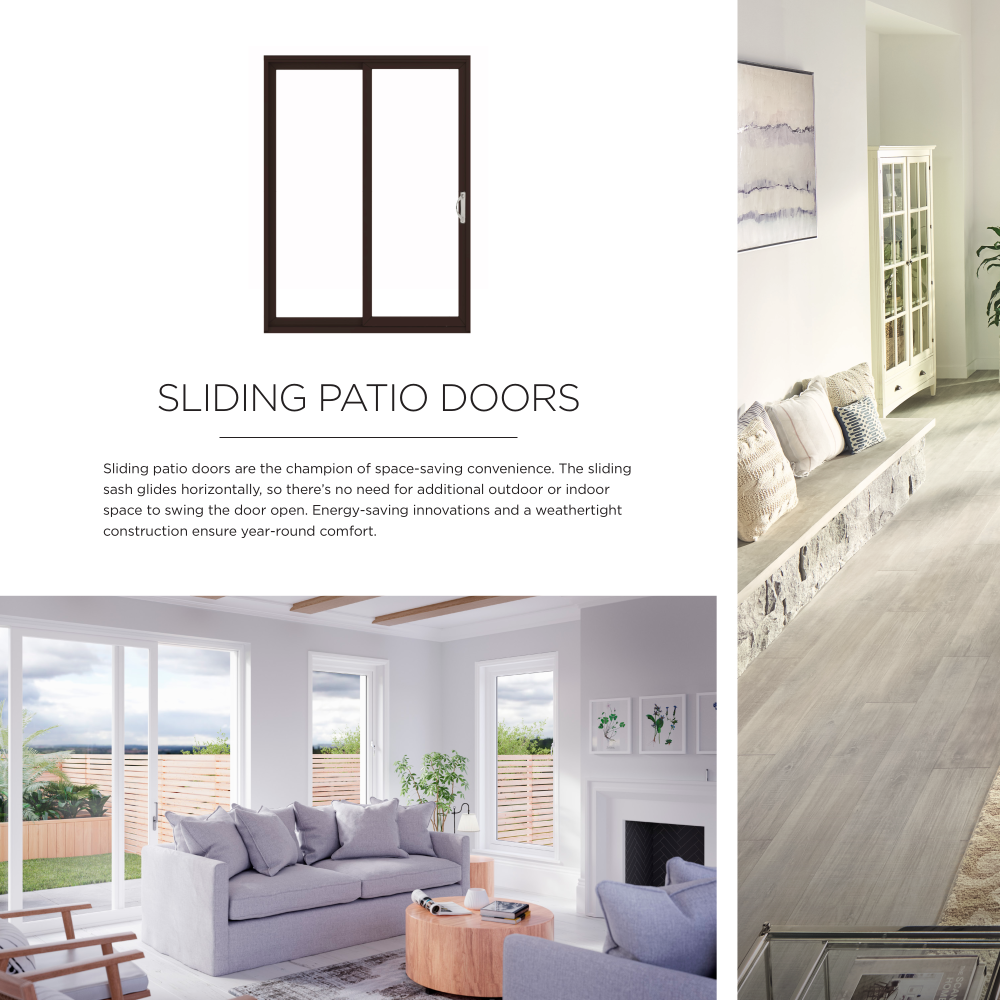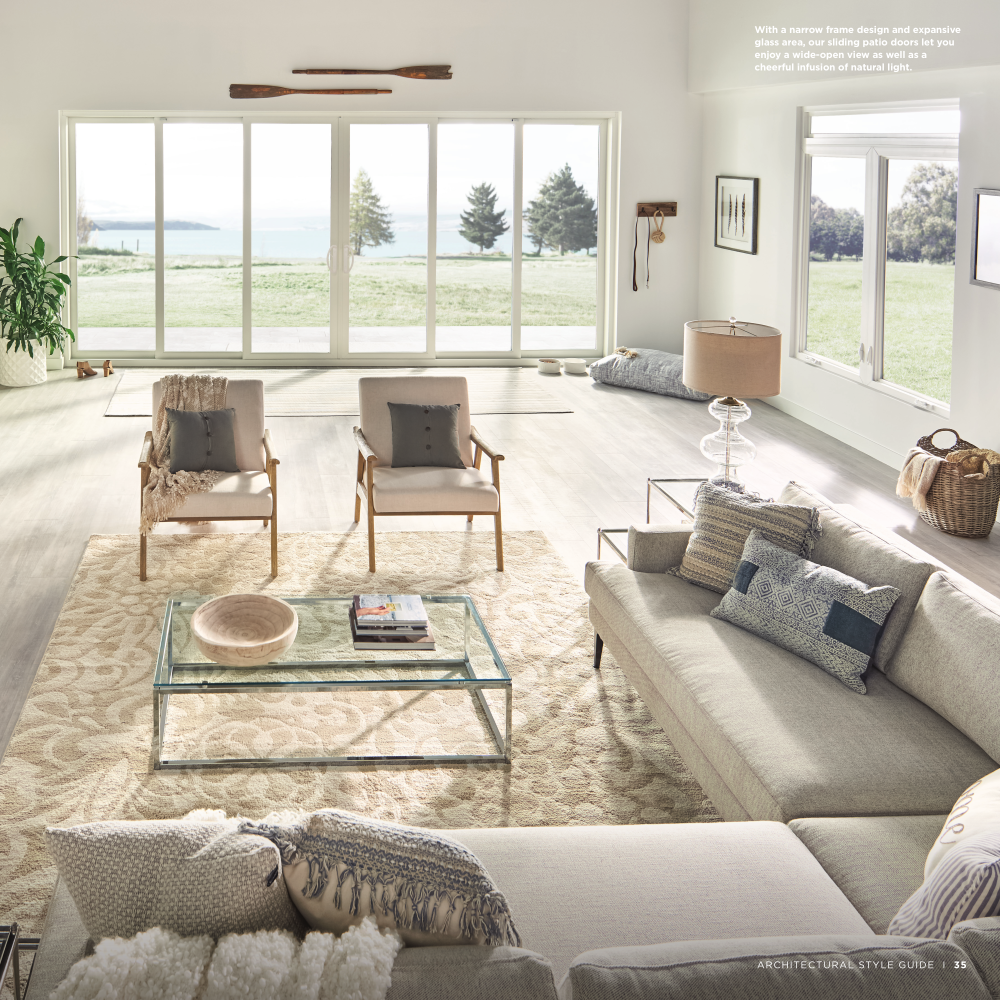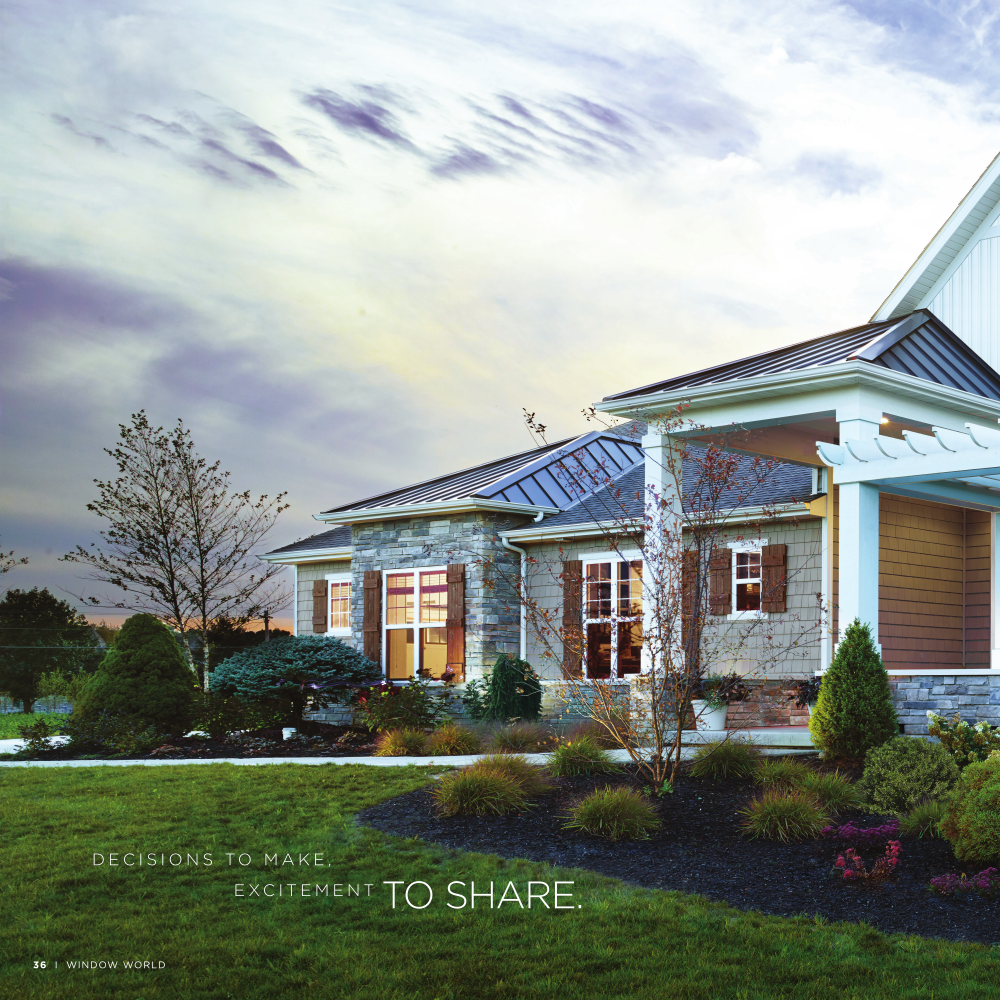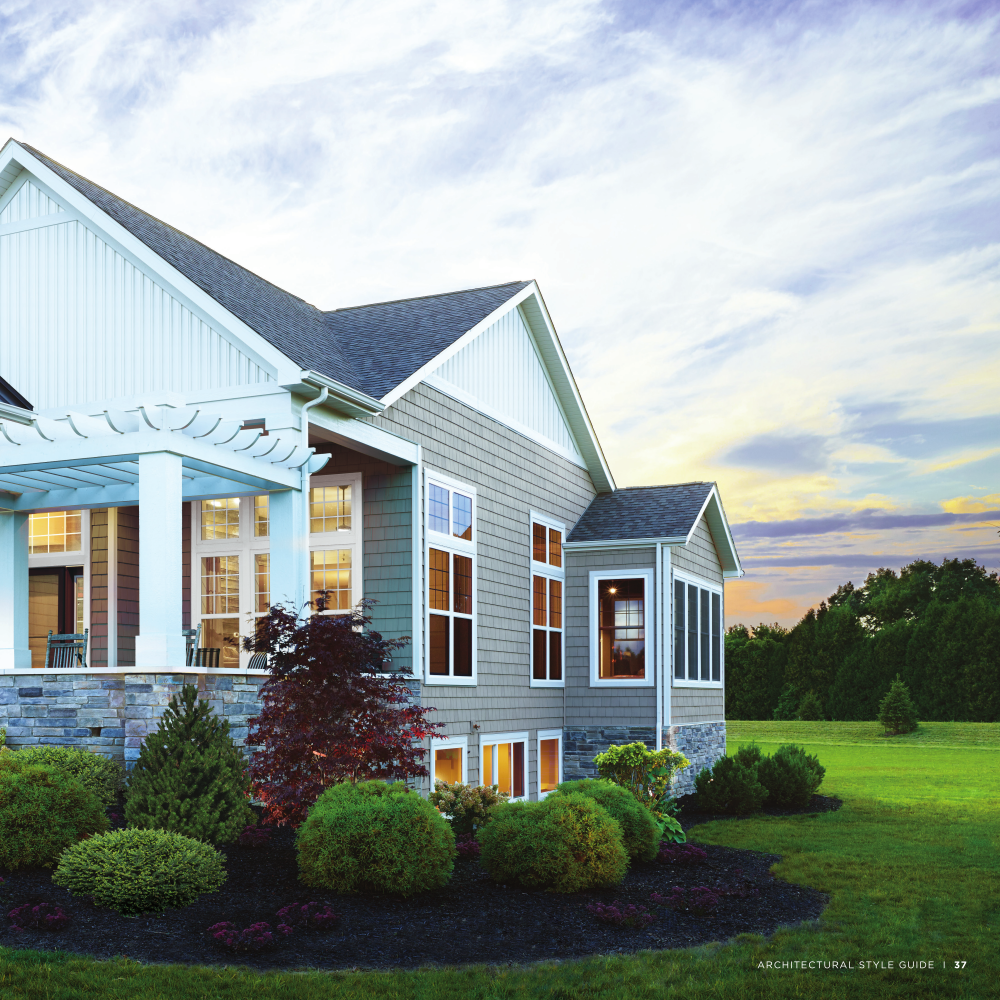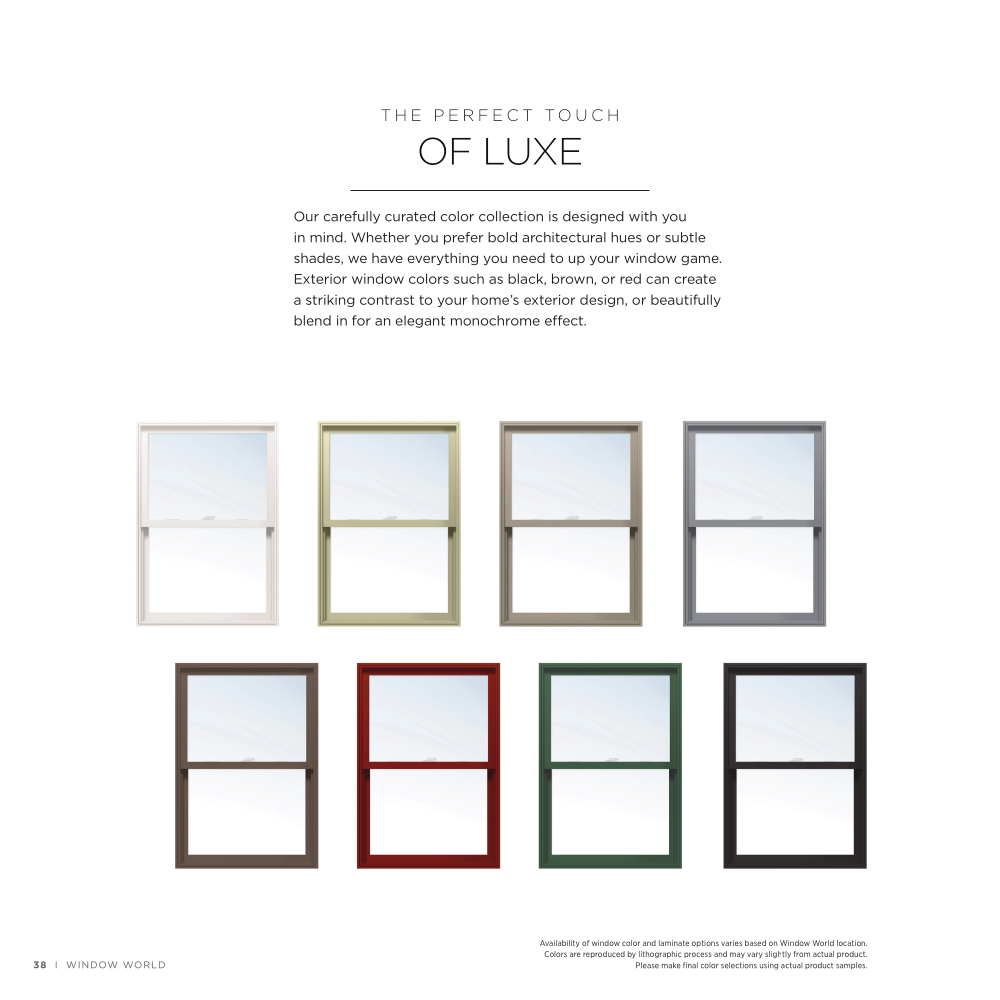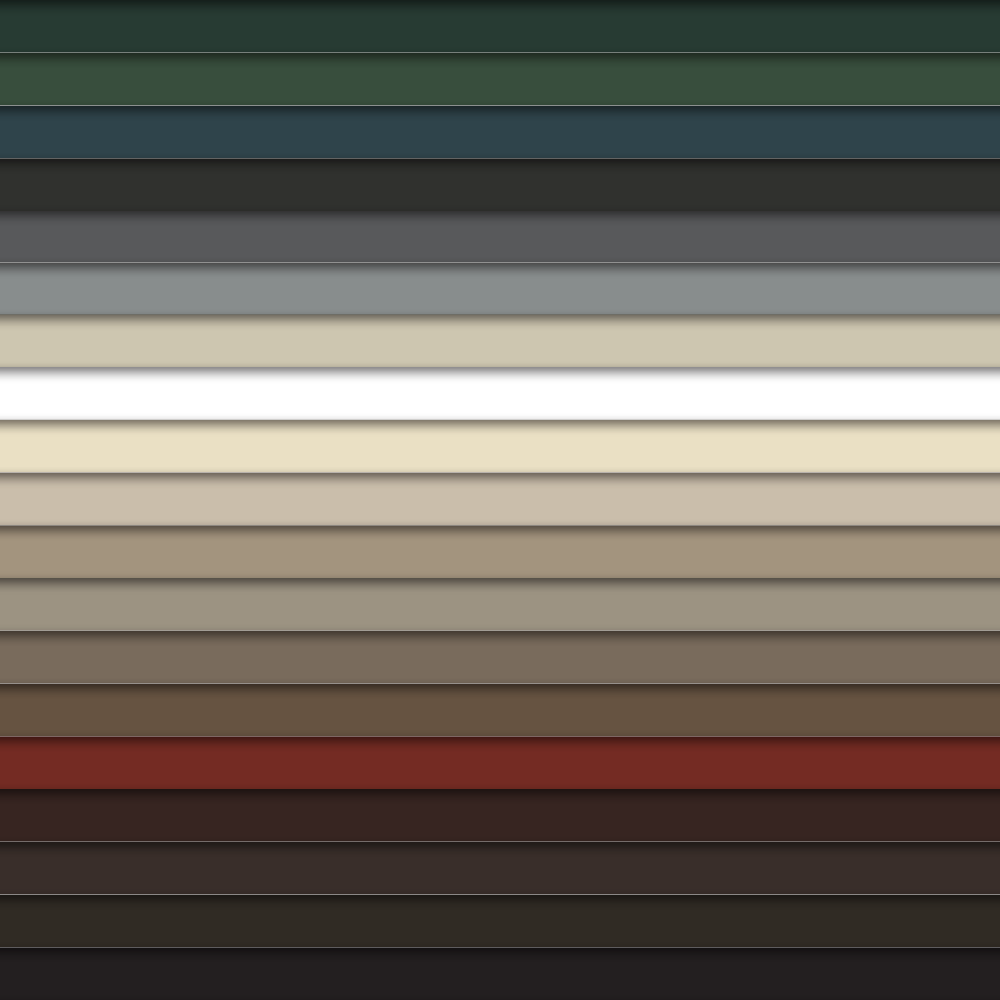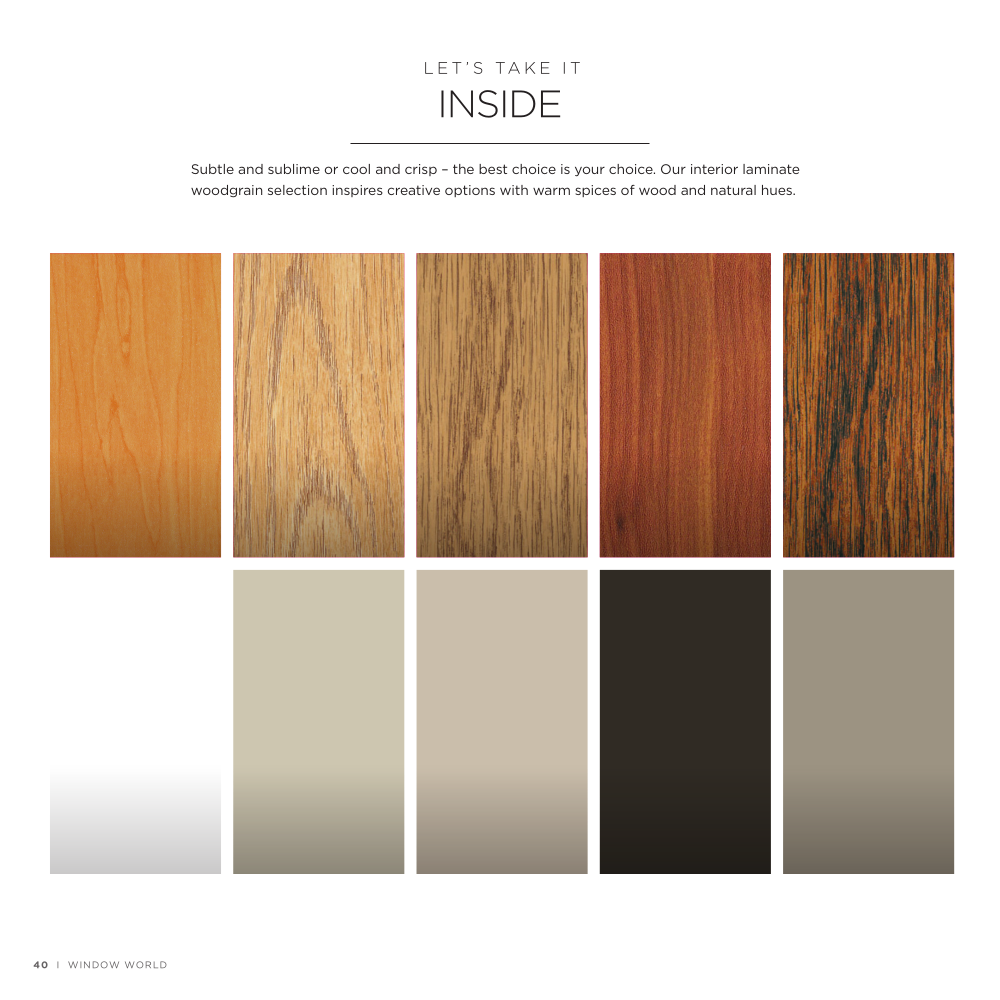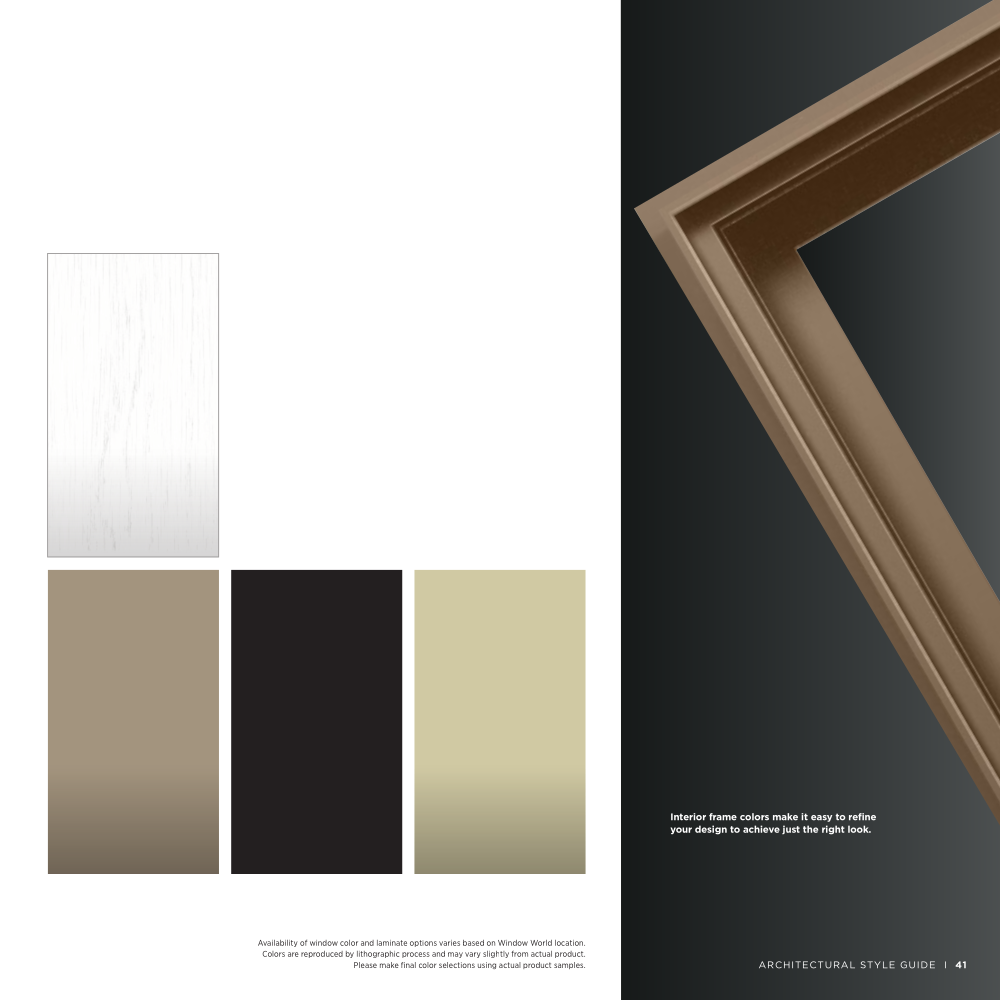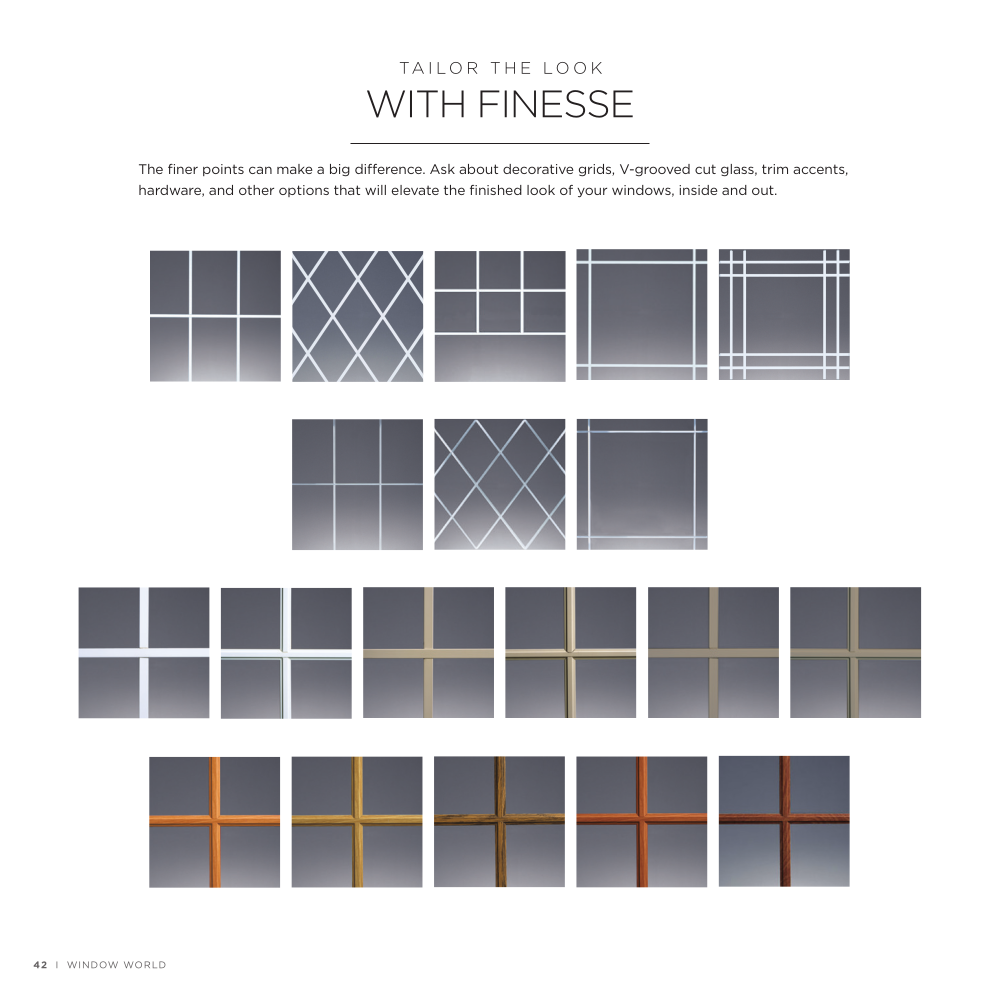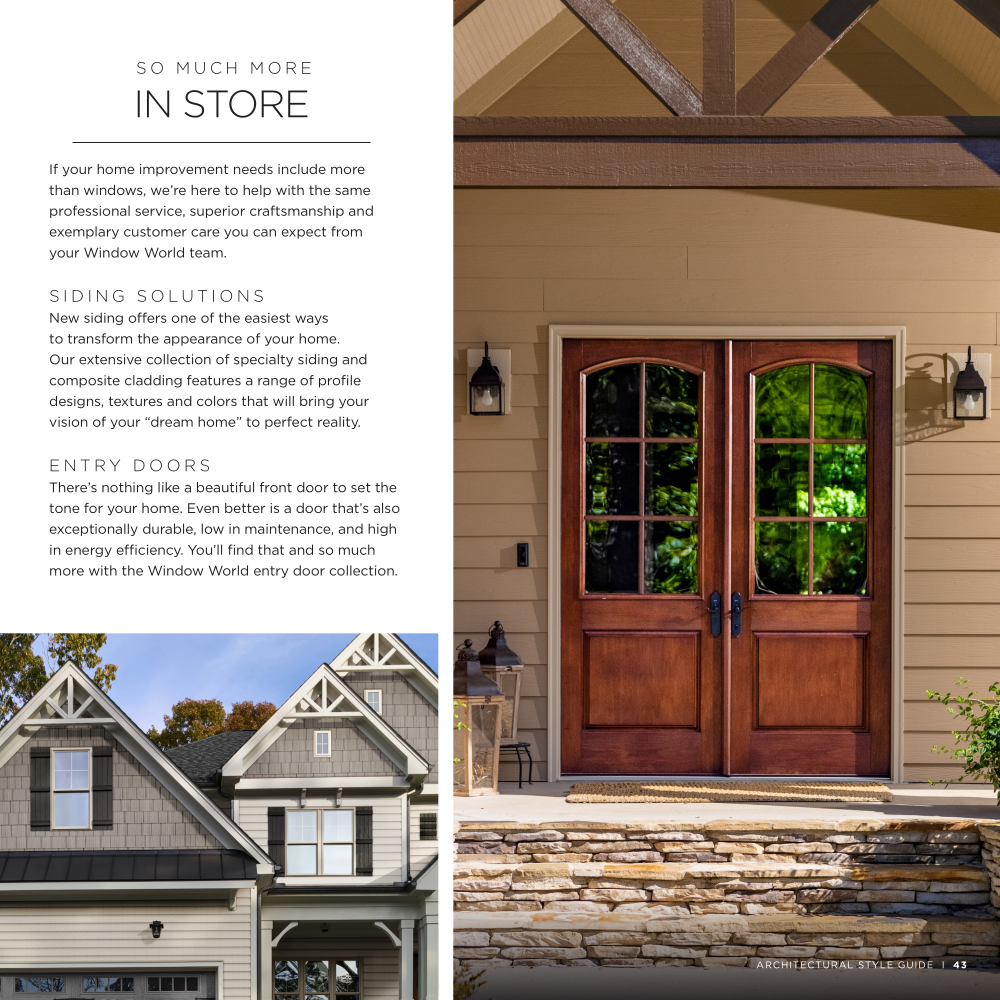 AMERICA'S LARGEST EXTERIOR REMODELER℠




MORE AMERICANS CHOOSE WINDOW WORLD.
HERE'S WHY...
Exceptional Quality of Work and Products Offered
High Performing, Energy Efficient Products
Licensed, Insured and Lead-Safe Certified
Good Housekeeping Seal with an Earned Reputation
Clearly Itemized Guaranteed Low Price
Convenient Financing Options
Industry's Strongest Lifetime Limited Warranty
Locally Owned and Operated
ENERGY STAR® Retail Partner
AAMA Certified
NFRC Certified
Made in the USA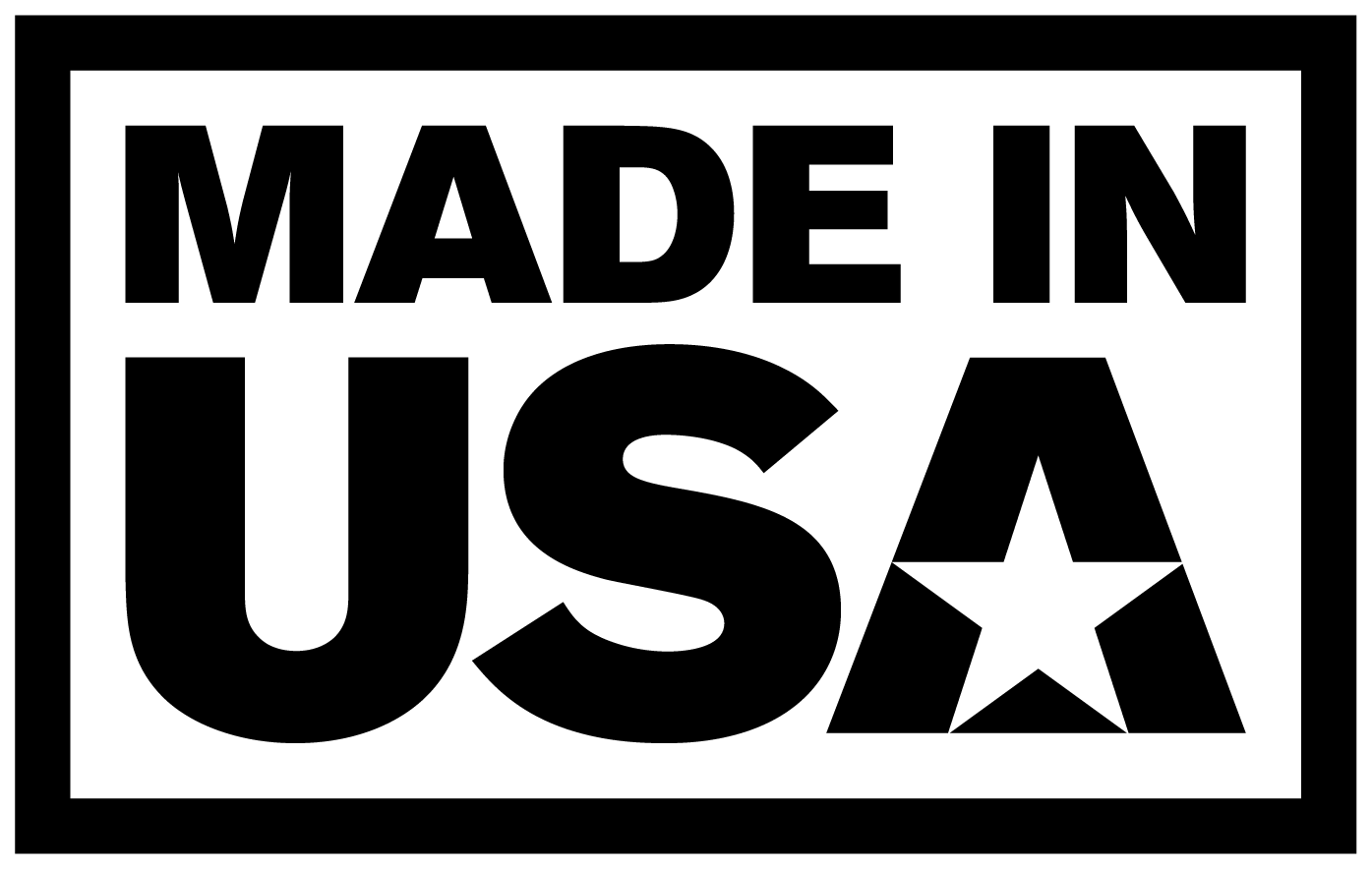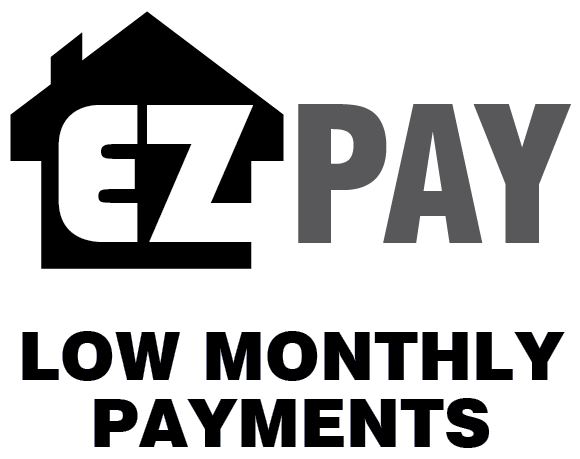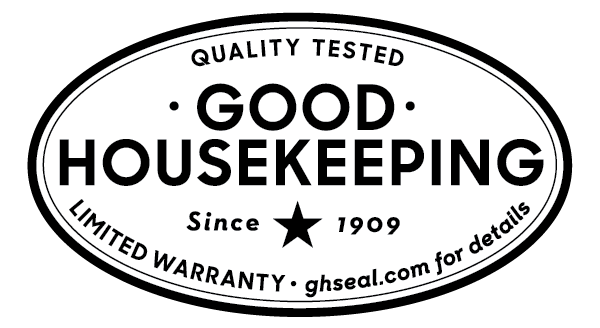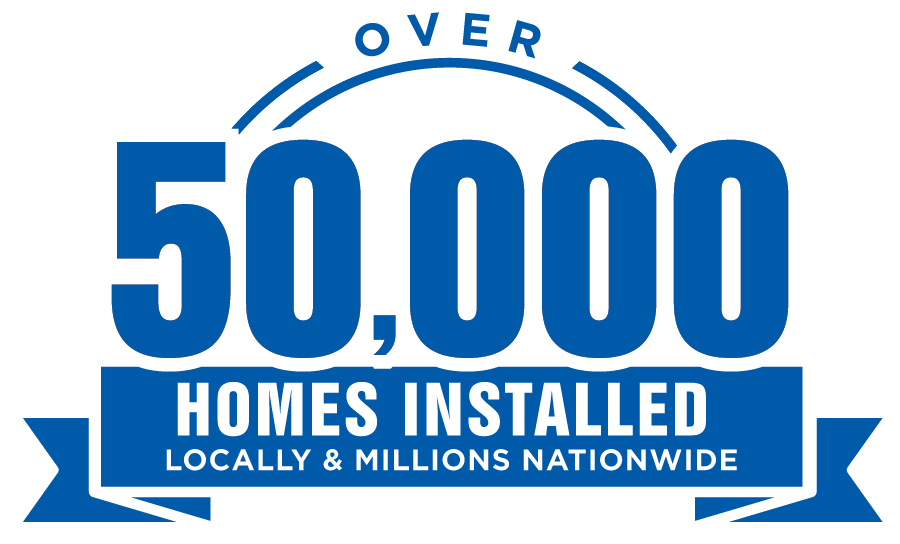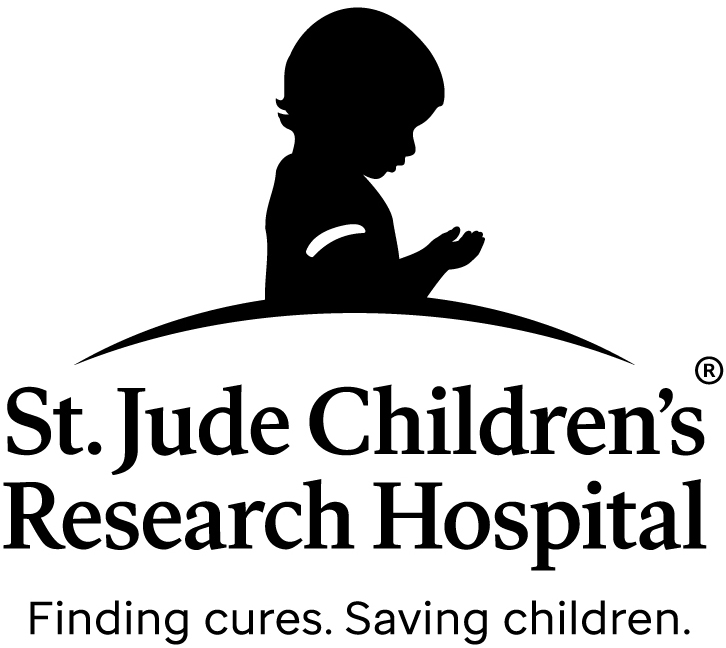 SHOWROOM ADDRESS:
137 Alisa St., Somerset, PA
This Window World® franchise is independently owned and operated by Window World of South Central PA and Northwest MD Inc. d/b/a Window World of SCPA/NWMD under license from Window World Inc. Fully licensed & insured. License No. PA062252, MD102197 Previous sales are excluded and offers cannot be combined. ¹All payments based at 7.99% APR over 60 months. Bank approval needed. Must qualify. Ask for details. ²No interest if paid in full within 18 months with regular monthly payments. Bank approval needed. Must qualify. Ask for details. ³All payments based on 14 squares & 120 LF of soffit & fascia at 9.99% APR for 120 months. Bank approval and down payment needed. Must qualify. Ask for details. *Select products only. Ask for details. For more information, consult your tax advisor and visit EnergyStar.gov.