Receive up to

$1100 IN FEDERAL
TAX CREDITS

*


OUR HASSLE-FREE PROCESS IN
3 EASY STEPS!
YOU CHOOSE WHAT'S RIGHT FOR YOU AND YOUR ENERGY BILLS!
CHOICE 1
8 SLIDER WINDOWS INSTALLED
3000 Series Windows
Trim Included
Double Pane
SolarZone™ Elite Glass
Reduced Rate of 7.99% APR With Custom Payments
4000 Series
Double Pane
SolarZone™ Elite Glass
Double Sliders With New Exterior Trim
Reduced Rate of 7.99% APR With Custom Payments
IN STOCK!
5 Lite Door
Primed Version Only
Not Installed; Customer Pickup Only
See Design Consultant for In-stock Options
Reduced Rate of 7.99% APR With Custom Payments
IN STOCK!
6' Door
5', 8' and 16' Sizes Also Available
White Vinyl Frame
Double Pane
See Design Consultant for In-stock Options
Not Installed; Customer Pickup Only
Reduced Rate of 7.99% APR With Custom Payments
CHOICE 5
PREMIUM SECURITY DOORS
JUST 48 MOS.
IN STOCK!
$1,790 Door Only
$350 Labor Only
32" x 80" & 36" x 80" Available
White or Bronze Frames Available
Multiple Handle Styles Available
Real Customers, Real Reviews
Franz Federschmidt
6/18/2022 - Google
Very high level of customer service from the quote right through installation. Due to supply chain and demand you may have to wait - but the wait is worth it! Call now!
Teri C
5/18/2022 - Google
Just finished our installation and we absolutely loved our experience with Window World.From having someone out to do the free estimate to sending us all the documentation our HOA needed, the set up process was great. I love that their representatives always got back to me in a timely manner and always addressed my questions.We were having a window installed in a blank wall. Our window arrived on island earlier than expected by over a month. They reached out to us to with availability to install that same week if we wanted (of course we did!).Once they opened up the drywall, they ran into a hiccup with a drain pipe running right through the center of the install location! Their reps reached out to plumbers after asking us how we'd like to proceed. We knew a plumber personally that we were able to get out to loop the pipe out of the way in just a couple hours. Rather than letting it cause a stop work for the installation, the guys on site did all the work they could outside that area while the plumber worked. They were able to finish the framing, installation, and trimming still in the same day! It looks great and it completely changes the feel of that room for the better. We couldn't be more pleased with their professionalism, flexibility, and work quality.
Lindy Colpo
5/18/2022 - Google
It took a long time for approval by by HOA for my new windows. WWOOahu was very patient and kept following up on the progress. When the time came to finally install, the team who came were very pleasant, on time, and professional. The only drawback was that they stated it would only take one day, but when I got home, one of the windows was not installed and there was plywood over the opening. There was no note or any kind of communication as to what happened or when they'd be back. By 3pm the next day, still no word, so I called the office and told them the problem. By 4Pm, the owner was at my place to see what was up, and by 5 they had called back and related to me the plan to return the next day to finish up. There was apparently a problem with the outside texture of my place. At the same time I reported to the office my problem, I also let them know that one of the windows that had been installed was slightly bent, be and they took care of that as well when they came back. When they finished the last day, they called to let me know and to call if there were any problems. Very professional. If I had to point out a problem it would be with Wells Fargo, who they use for financing. They screwed up twice on my payments which ended up with them cancelling my card - not my fault. I'm definitely never using Wells Fargo for anything in the future! Thank you WwoOahu for your great service!
Julianne Griswold
4/18/2022 - Google
We live in Kailua and wanted to replace 12 windows and our sliding glass patio door. We got quotes from 4 different companies on island. We decided to go with Window World because of the non-gimmicky pricing (no discounts based on number of windows ordered, time of year, etc etc) which was refreshing. I loved not having to worry about whether or not I was getting "the best deal."The installation team (Pono, CJ and Anthony) were always on time, friendly and professional. They did an excellent job with daily job site cleanup. I would recommend Window World to anyone on Oahu.
Cathleen Obrien
3/18/2022 - Google
The team from Window World of Oahu was on time, friendly, knowledgable and efficient. My new windows are a welcome upgrade. I highly recommend Window World of Oahu and their products. Also, their office staff, and the installation team are a pleasure to work with.
Franz and Sara Federschmidt
3/18/2022 - Google
Everything from the quote to the installation was very professional. CJ and the guys did an amazing job. Windows look good and are obviously very good quality. Order early - they are busy!
Gil Frank
2/18/2022 - Google
Would like to add something to my review……Tobin and his crew were the key in the success of the install! Was actually sorry to see them go sine they were all very kind, personable and very likable. Excellent craftsmen. Another person who exudes a very kind and professional demeanor was Emmelee! Thank you for all your help.God bless you all and take care!Kimie & Gil F.
Kitsana Dounglomchan
1/18/2022 - Google
I didn't end up using them for a job, but the team was super responsive in getting me a quote and pricing me a window. I would certainly consider using them in the future when I do decide to replace more windows.
david quiogue
11/18/2021 - Google
Outstanding job from start to finish. The crew showed up on time, explained what will be accomplished . The crew leader was explaining to a new member the installation process.I highly recommend them for the next window project.Services: General repairs & installation, General door installation
Rick Fujikawa
11/18/2021 - Google
The crew that came over was very professional and cleaned up daily. We also had some on the fly changes that needed to be made and the change orders were done seamlessly and with no time down while completing the job. All around very cordial and professional!!Services: Glass installation, General repairs & installation, Window installation
James Allison
10/18/2021 - Google
It was an excellent and professional jobService: Window installation
Steven Hacker
7/18/2021 - Google
I went over to Window World on the off chance they did glass cutting. They normally don't but they brought me in and trimmed down my windows and even showed me how to do it for myself in the future. Wonderful business, thank you so much. I will certainly go back again for future window needs.
Danny Sanchez
7/18/2021 - Google
Exceptional customer service would be an understatement. They really went above and beyond to help me with my project and the gift box at the end was a great touch.
Jim Covell
7/18/2021 - Google
Fast and efficient
Thelma Lincuna
7/18/2021 - Google
I love my new windows. The gentleman (Evan? and Toban?) that did the installation were thoughtful and respectful (even humored my 2yr old when she repeatedly hollered "Hi tool man").Rob the estimator was so informative and helpful. Even Emmalee from their office was helpful in sending me text notifications.I will definitely ask them to install windows for me in the future.
Jenny Janas
7/18/2021 - Google
Window World Ohana did an outstanding job installing our windows. Tor, Pono, Tobin, Justin, Earl, Isaiah, Brandon, Zues, and Ben were all very professional and, knowledgeable. Thanks you Window World. The Janas Clan.
Kanako Suzuki
7/18/2021 - Google
The Window World crew that we had was phenomenal and great!! We couldn't have asked for a friendlier crew and their work was great and they cleaned up everything afterward!
RN Candie D
7/18/2021 - Google
From start to finish Window World provided prompt responses to our questions. They arrived early on installation day and replaced 3 windows in 4hrs!!! That included demo, install and clean up. You can't go wrong with this company AND the price is great.
William Leek
7/18/2021 - Google
Highly recommend. They replace 3 sliding doors on our home on windward Oahu. They were quick to come and provide free estimate. Actually installed earlier than promised. Installation team was amazing. Good product. Great work. Love it!Service: General door installation
amy mckenna
7/18/2021 - Google
I was impressed with Window World of Oahu and every team member that I encountered. From the estimate to the installation- everything was easy. Brent is extremely knowledgable, friendly and responsive. Roman and his crew, who installed our 4 panel doors and picture window, were courteous, clean and precise. The install was done on time and the quality of product is great. I would highly recommend! I was not asked to write a review...I was so happy with the end result that I offered.
Victor Legaspi
7/18/2020 - Google
Let me start out that I am just a little bit of a cynic. I had 1 window that needed replacing due to its deterioration from the elements. Enter Window World. I called and made an appointment and sales consultant Rob showed up at my home to take a look at what I wanted. Rob was very nice and made all the requisite measurements and explained to me what my options were as well as costs and timing. He even had a sample. I chose a double slider window with white interior and dark bronze exterior. As I expected this did not happen over night as the product had to come from off Island. Again, this was something I expected. 8-10 weeks was the time frame explained and my window arrived as advertised. Received the call from Window World to set up an installation appointment and I figured maybe another month would go by before installation. 3 days after scheduling call, window installed and looking awesome. The 2 gentlemen who did the installation were absolutely fantastic. Professional, courteous and just plain friendly. They yanked out the old window and installed the new one in just a couple, 2 or 3 hours and cleaned up and were gone. As I said at the beginning, I am a bit of a cynic. Window World did very well putting my concerns to rest and came through with flying colors. I have a few other window projects that I am thinking about and Window World will be the first place I call. When you find some place that works you stick with it. Window World definitely works. They have my highest recommendation for your window needs. Thanks for the great service
Les Mori
7/18/2020 - Google
I can not say enough great things about Window World of Oahu . Brent and his team made replacing my 30+ years old lanai door painless. Their doors are by far one of the best I have tried. They're installers Zues and Brandon were friendly, professional and on time, the end result was completed quickly and looked fantastic. Because of the experience, I will be using Window World again in the near future to upgrade my dated windows. Thank You again Brent and Window World of Oahu.
Brian Daniel
7/18/2020 - Google
Had an incredible experience with Window World. The owner came out to check on the progress himself. A great experience and beautiful windows.
John Smith
7/18/2019 - Google
Excellent prices and can't beat the financing options. I'd highly recommend. Ordered windows and am exciting for them to arrive!
Emily Cress
7/18/2019 - Google
Couldn't beat the price and excellent customer service. They came out to my home quickly and I took advantage of the financing options they offered for new Windows and a door!
Lucas Mehl
7/18/2019 - Google
Wish I found Window World sooner .They had great prices and was super impressed by their prompt service. Can't speak highly enough.
Carolyn Roos
7/18/2019 - Google
They came to my house and gave me an estimate $2,000 lower then my nearest bid! I ordered my windows and said 4-6 weeks which was on the faster side as well.I like that the windows come with a life time warranty. Plan on recommending them to my neighbors 🙂
Ikaika Mori
7/18/2019 - Google
Bought a Patio door and saved a ton. Very happy overall. The warranty sold me on the product as well as the price.
Long Phu
7/18/2019 - Google
I went to many companies on the island and priced them all out and window world was by far the lowest price. Brent was very professional and it was all a smooth process. Updating review later with pictures of window treatments. Highly recommend!
Michael Conn
7/18/2019 - Google
I had Brent out to my house to get an estimate on replacing 3 patio doors and some windows. He was very professional and couldn't beat the price and the warranty. Saying I'm satisfied would be an understatement.
Hannah Wilcher
7/18/2019 - Google
I had a great experience with Window World. I'm replacing my old jalousies so we can get AC before the summer hits. I was looking for more energy efficient windows and extra security. I'm located in Kailua where there is a lot of foot traffic.Price was right and I had good customer service as well. Thanks for make the process smooth and looking forward to my new windows that we've wanted to replace for years.
Jason Dudley
7/18/2019 - Google
I had an exceptional experience with Window World of Oahu. From start to finish they were very professional and couldn't be happier with the finished results. I had a new sliding door and 7 new Windows installed. The price was great and the lifetime warranty knowing I wont have anything to worry about in the future was a big plus.
Greg Perez
7/18/2019 - Google
Cant speak highly enough about the whole Window World crew especially Tor. He was very detailed with the installation of our new windows and we feel like we have a new house.They showed up on time, did an amazing job, and cleaned up leaving everything like new. Thank you!
Christopher Brennan's
7/18/2019 - Google
Outstanding costumer service! Team was eager to come out, do measurements, and explain all possible options. They were extremely friendly and knowledgeable on state/federal building codes. I called three different window companies, and WindowWorld had the fastest turn-around time from order to install. On the week of install, I had a family emergency requiring me to fly back to the mainland. Instead of pushing the install to a later date, they came out over the weekend, before my flight and installed the window. I HIGHLY recommend this company, Best on Island!
WHO LOVES
WINDOW WORLD?
WHO LOVES
WINDOW WORLD?
View the map of our completed projects near you
---
LET US PUT YOU ON THE MAP
On the surface, every blue dot represents a project we've completed in your area. But when you look deeper, the blue dots mean so much more. They depict the trust, faith and confidence our customers place in us with each installation. They show the enhanced value, quality and efficiency of every house we touch. Simply put, they mean the world to us. Upgrade your home to join the thousands of satisfied homeowners in your community.
FREE NO-OBLIGATION IN-HOME QUOTE
0% INTEREST
12 MONTHS²
Lifetime Limited Warranty
Guaranteed
Low Pricing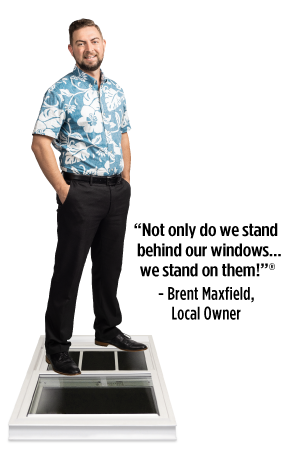 WINDOW WORLD
---
Architectural Style Guide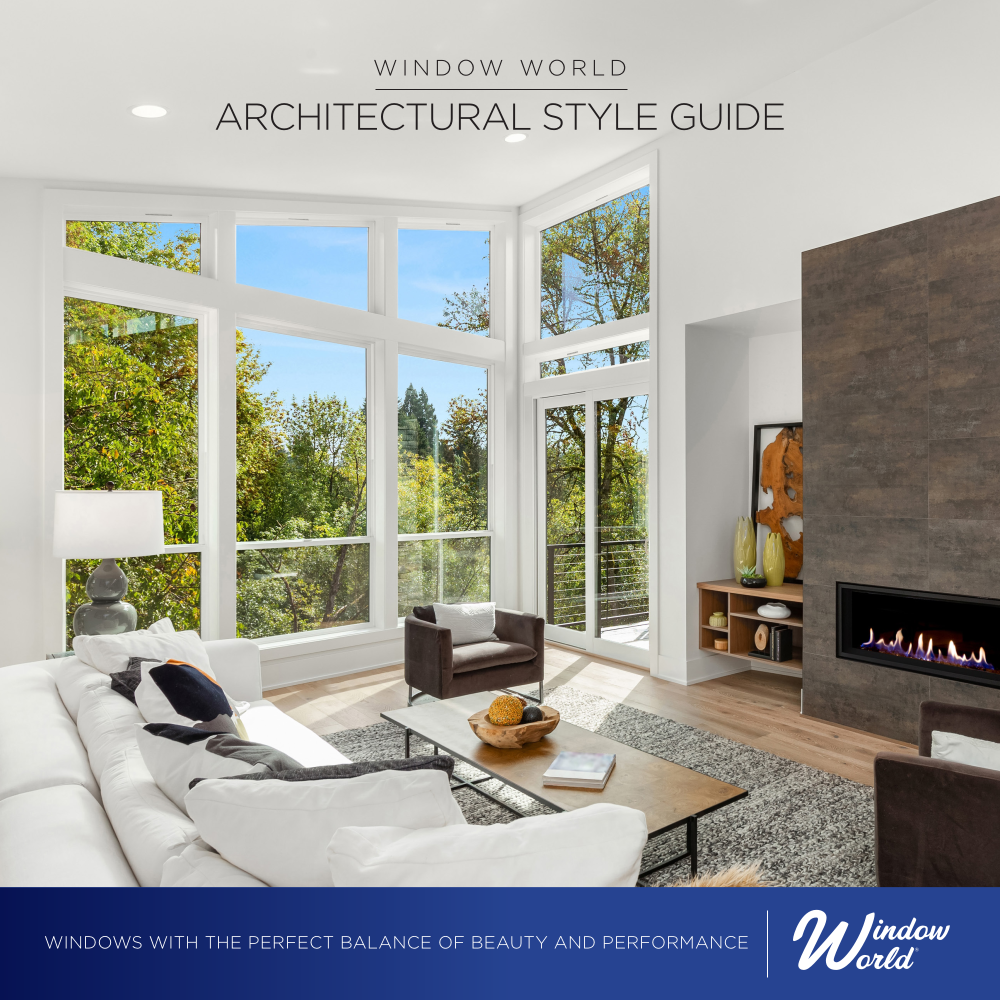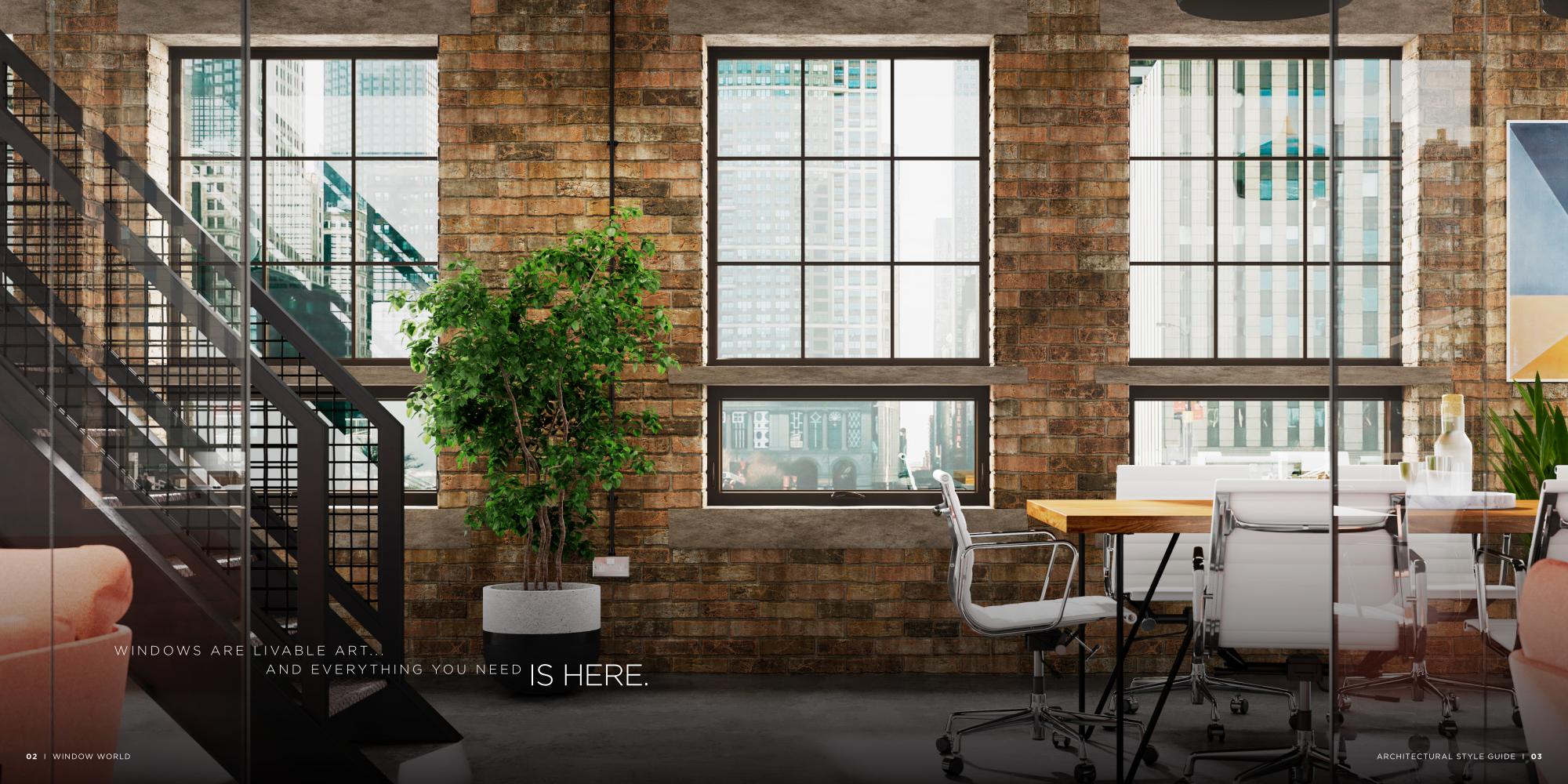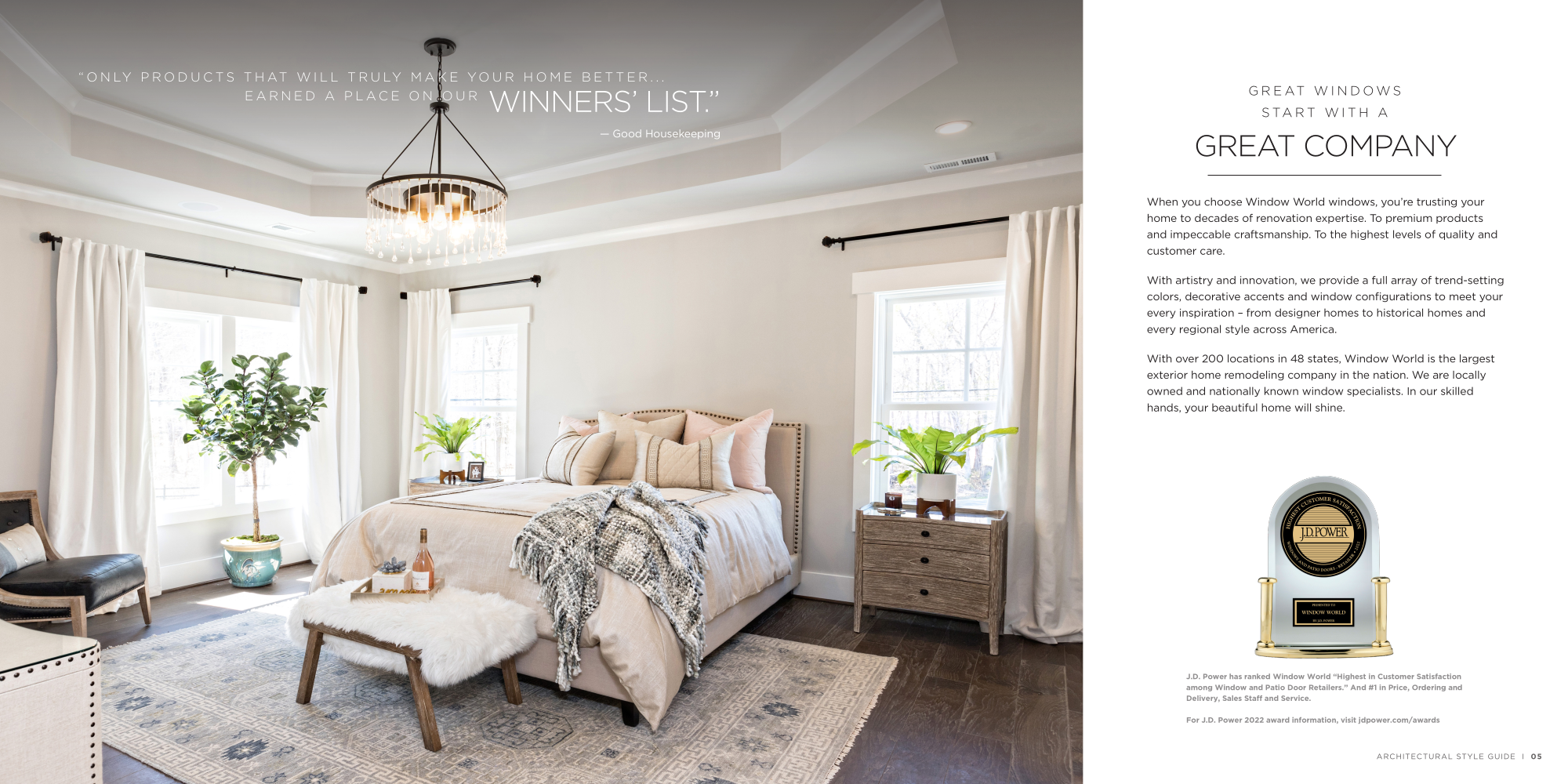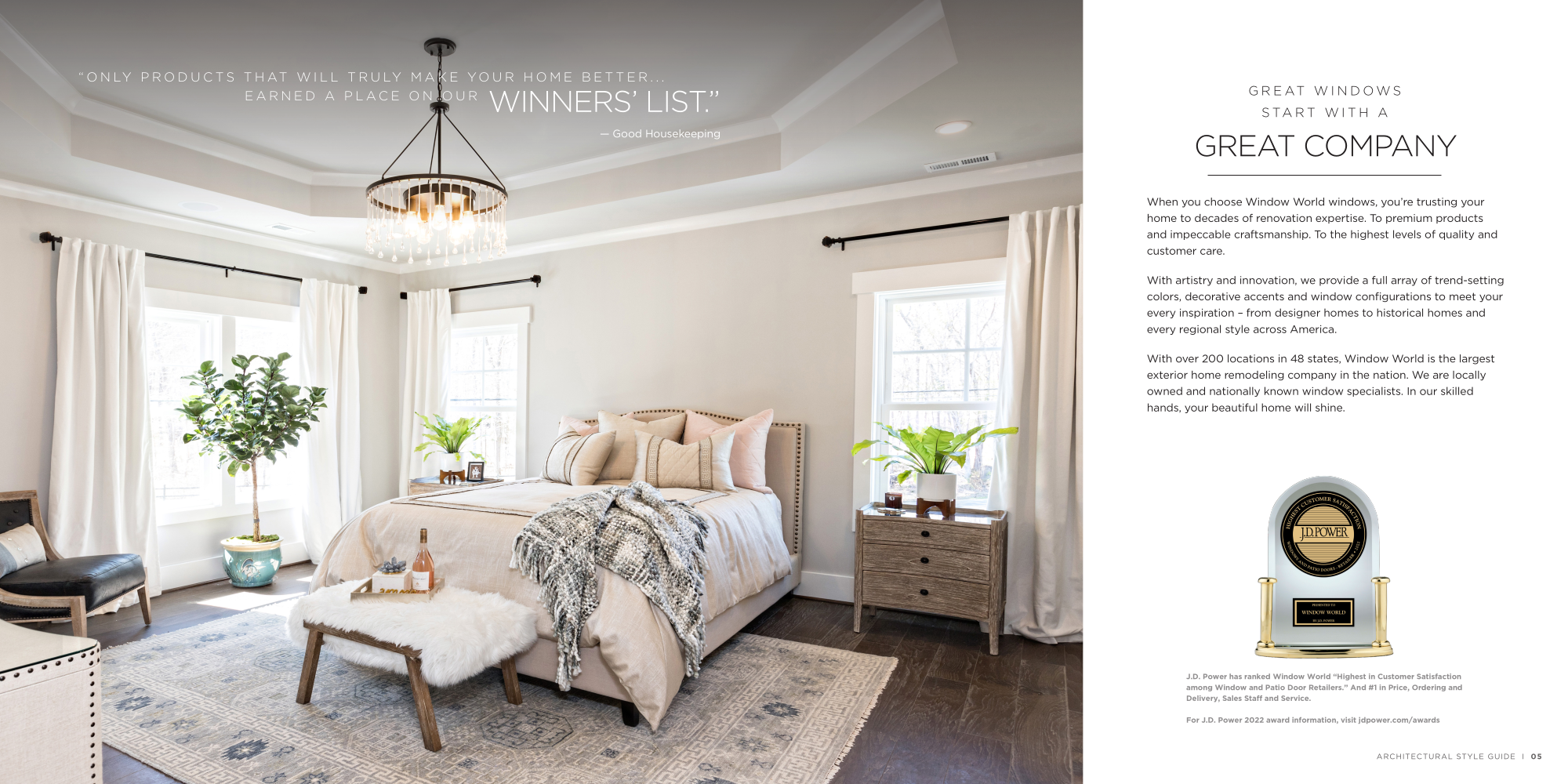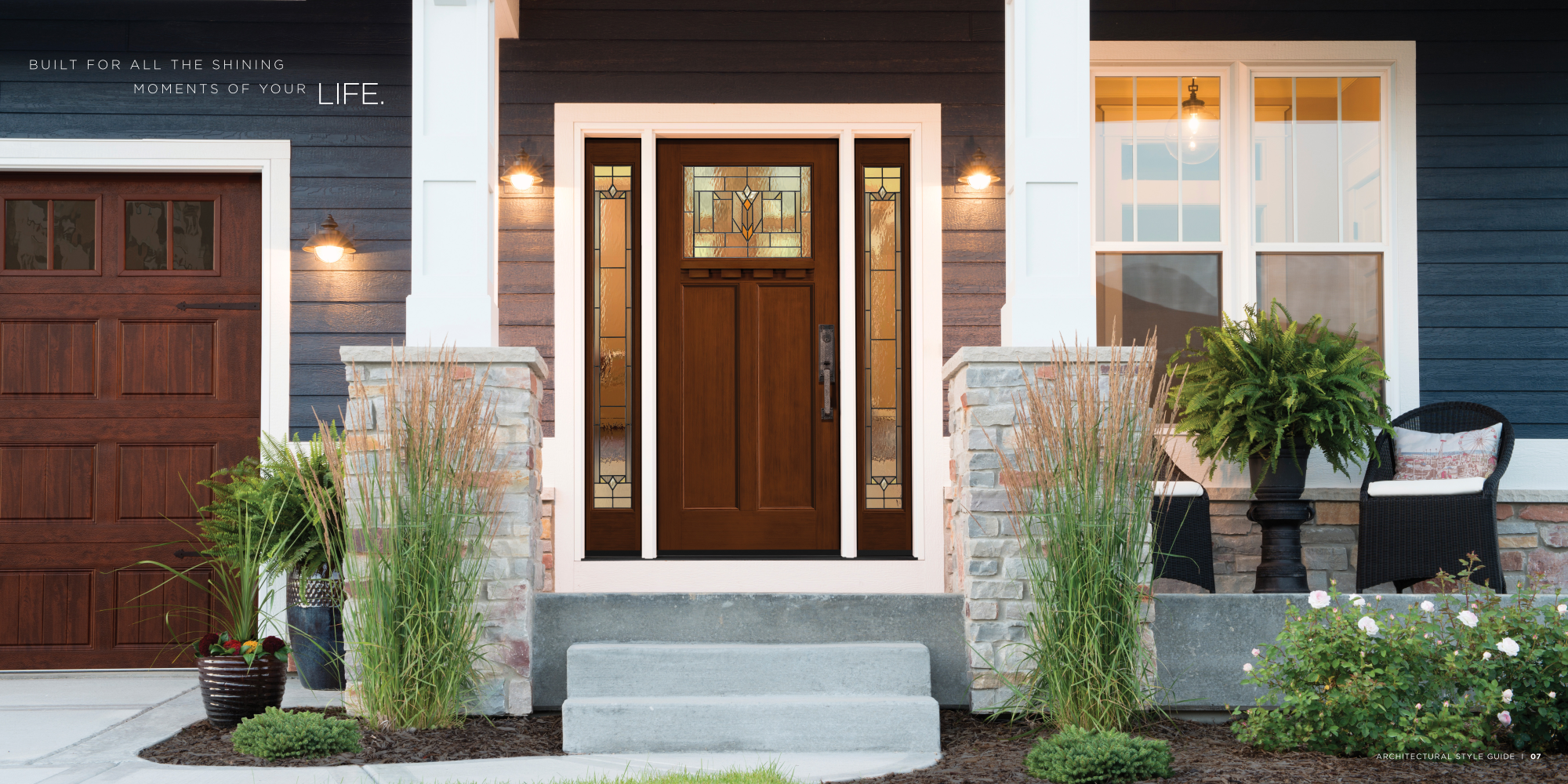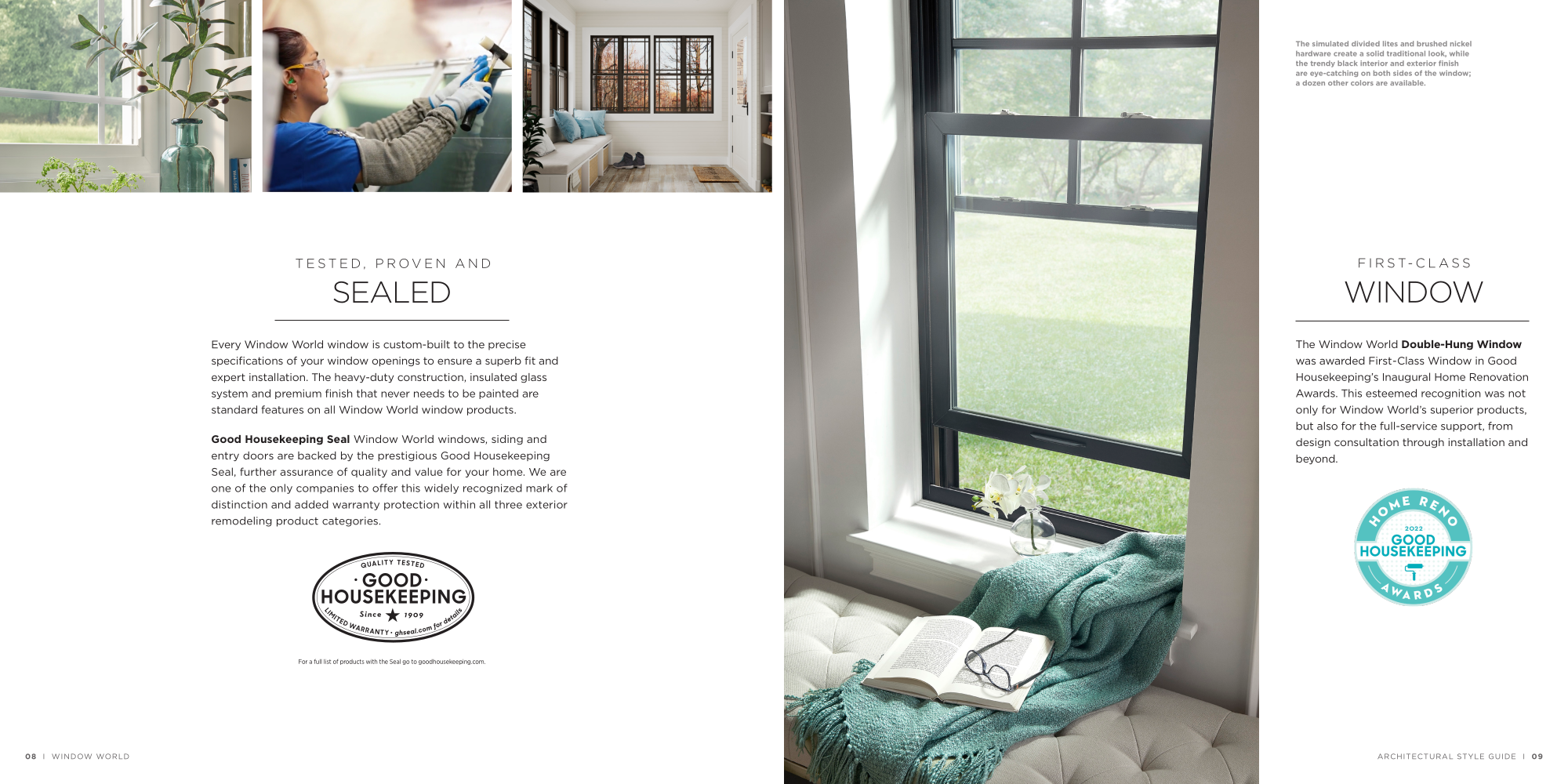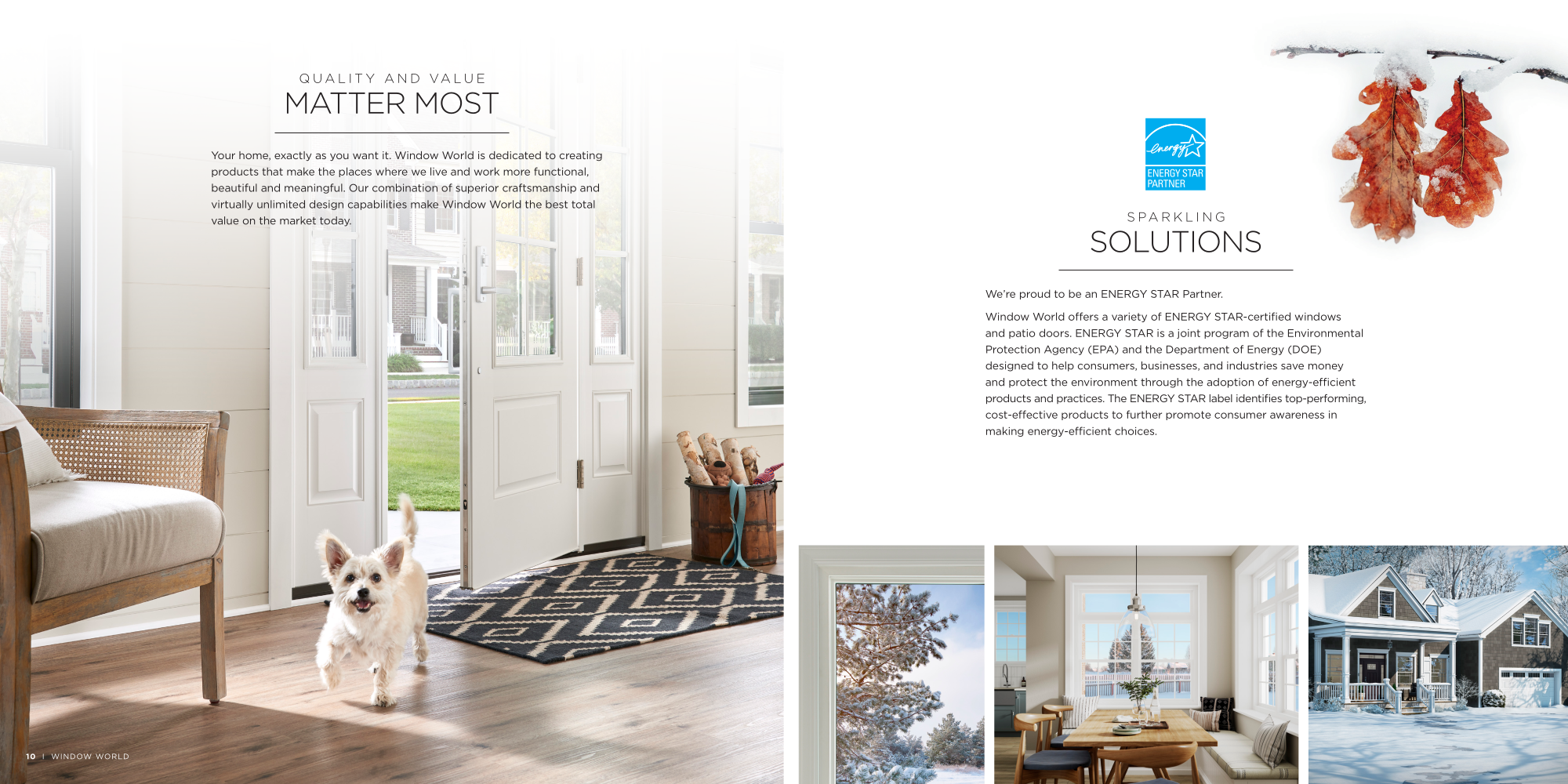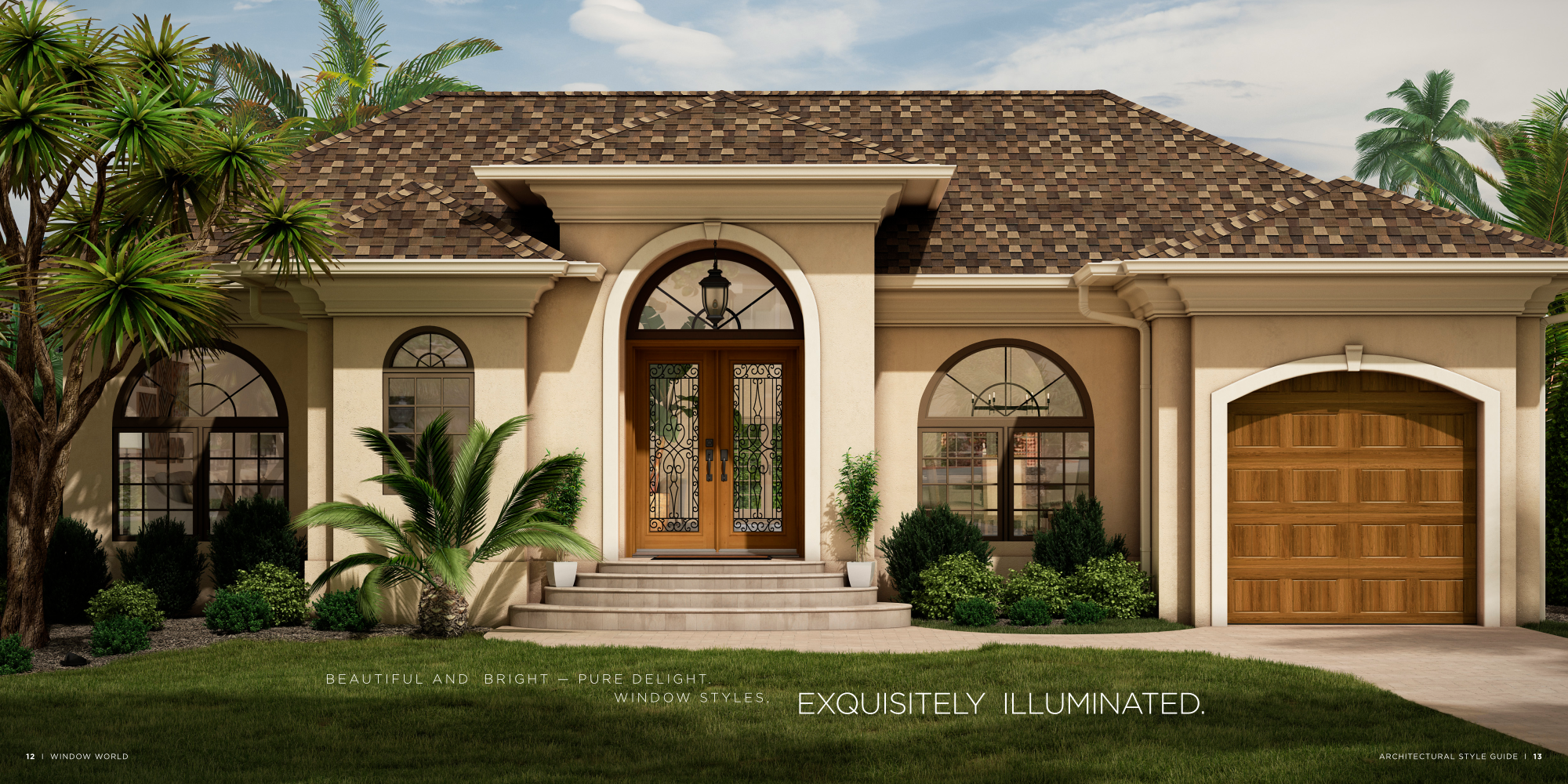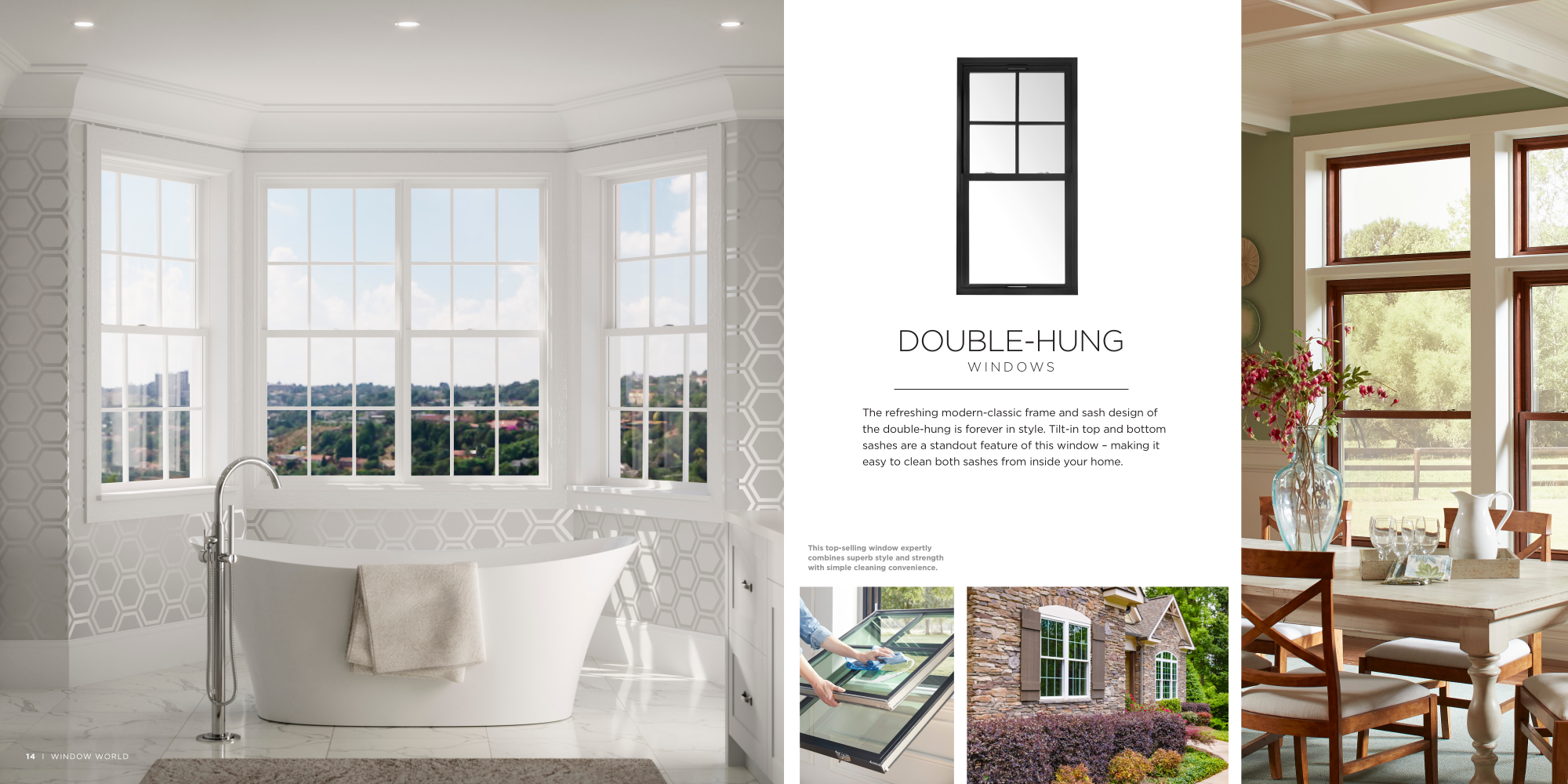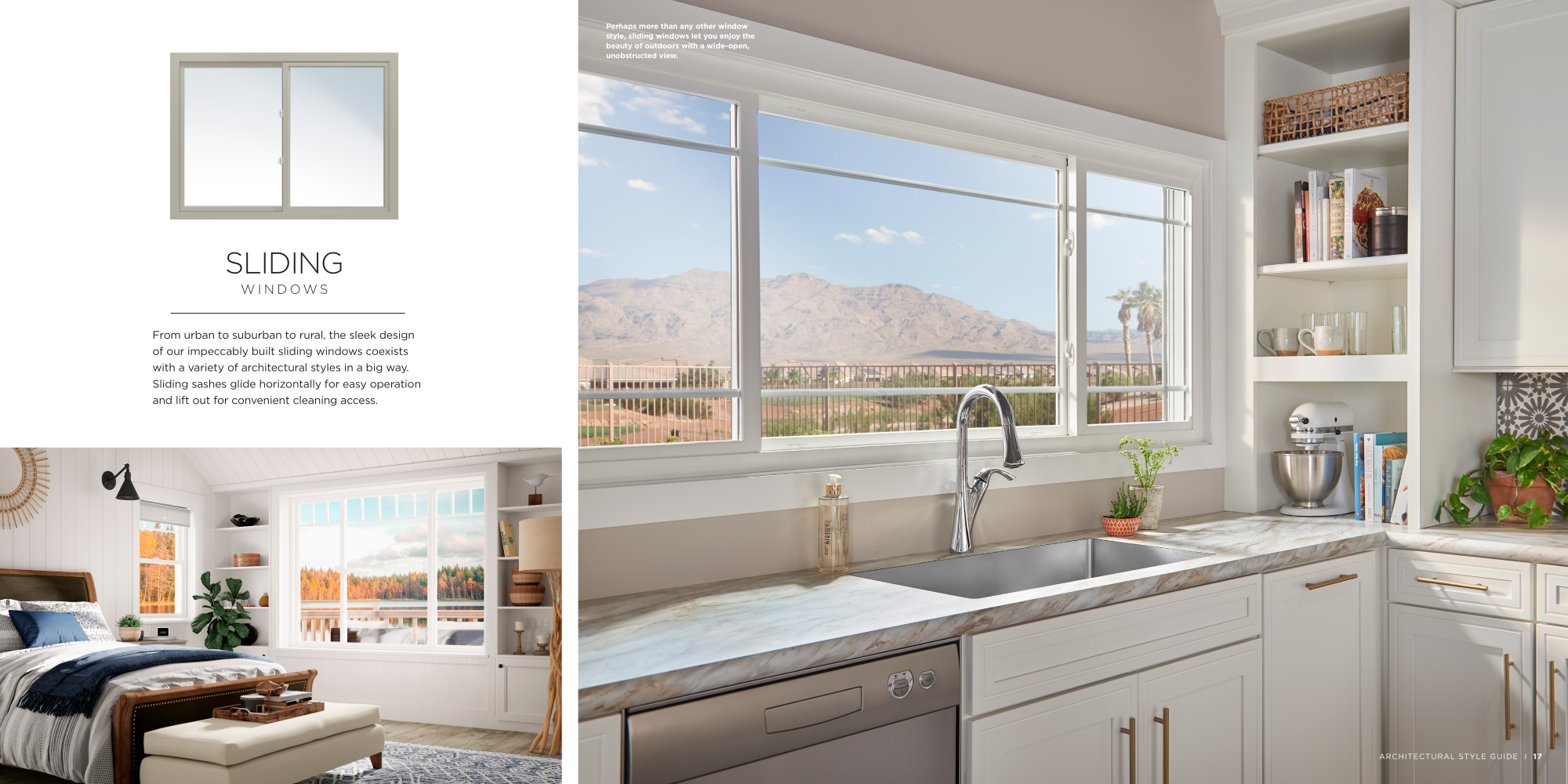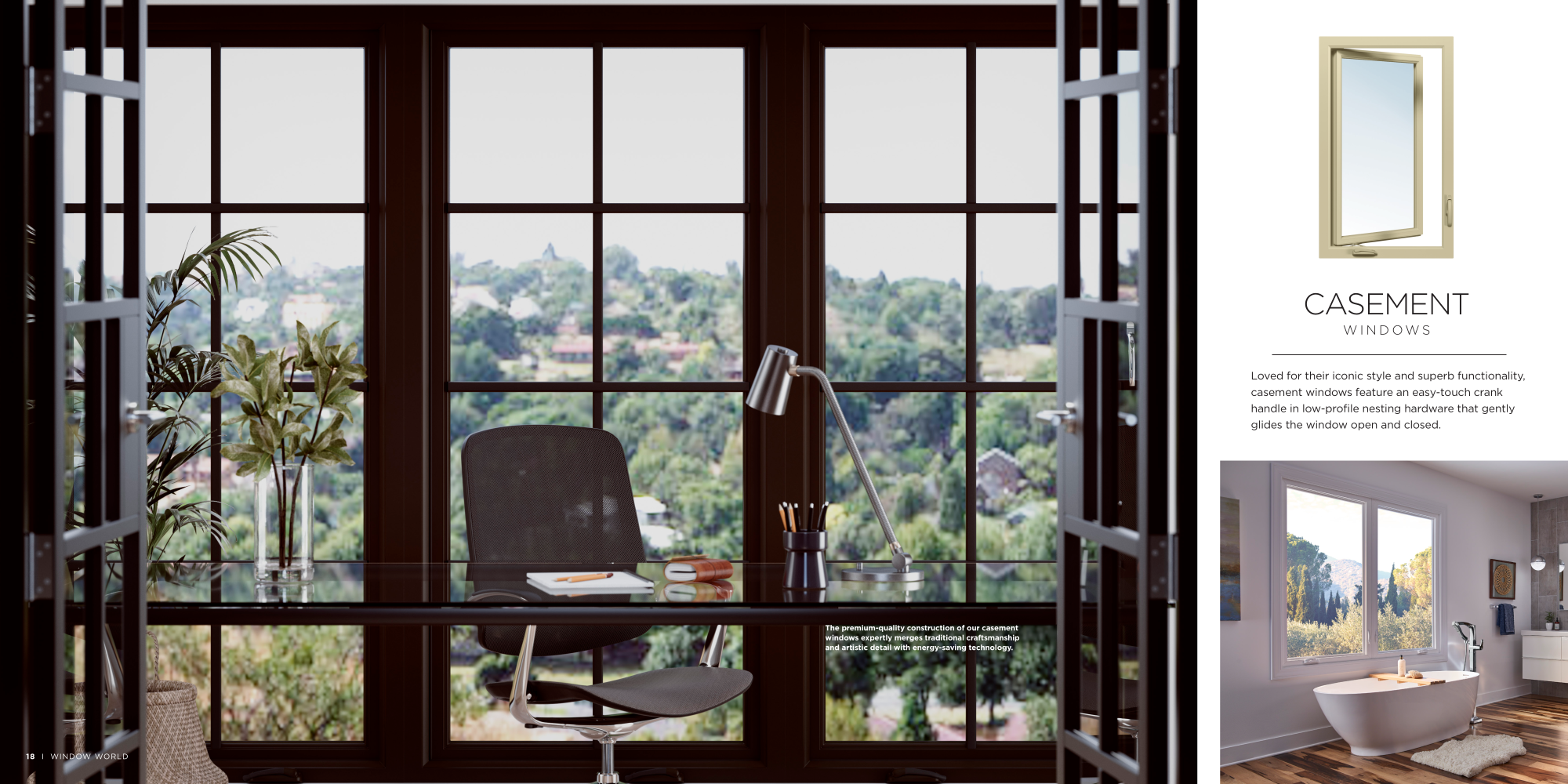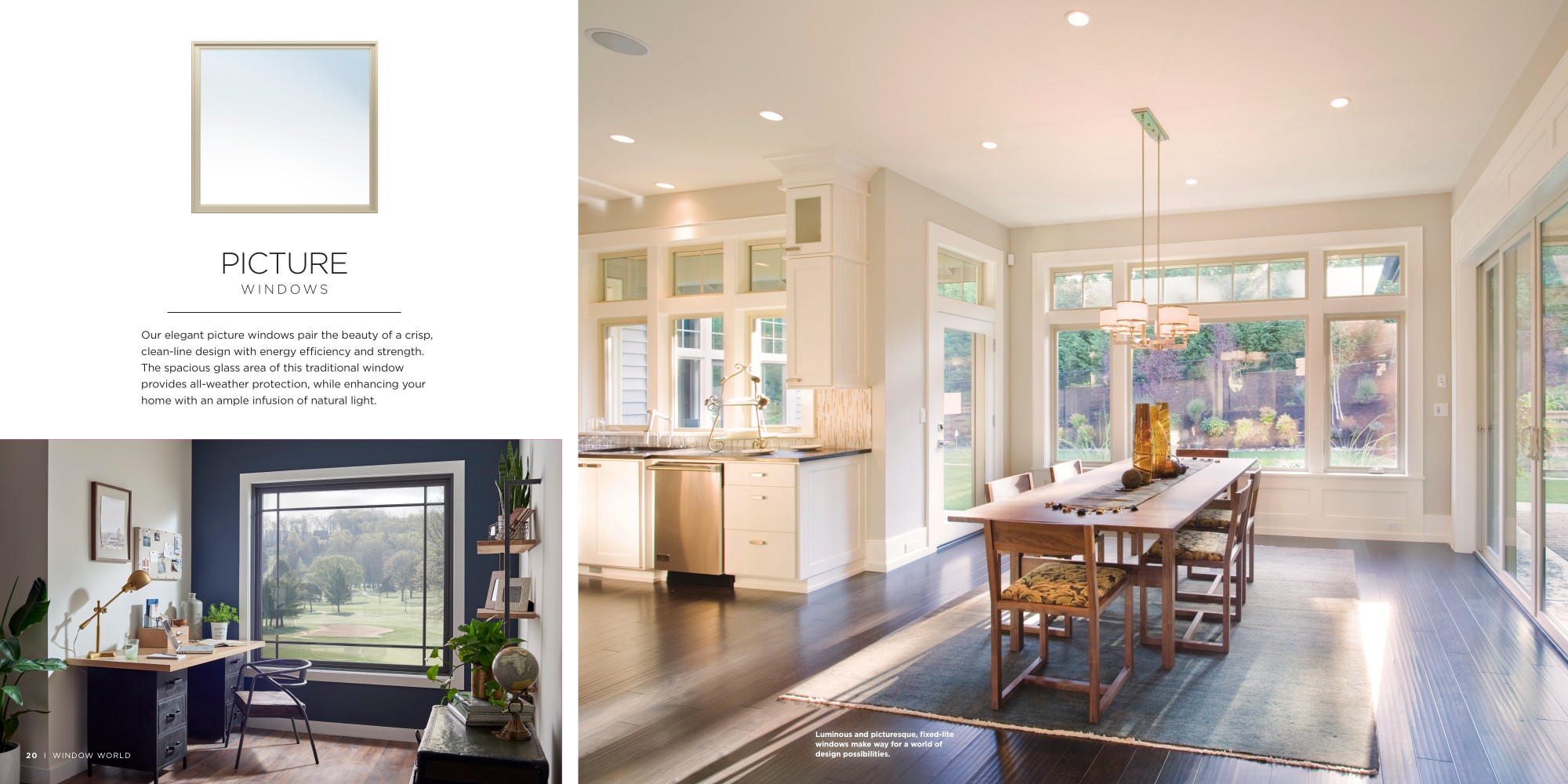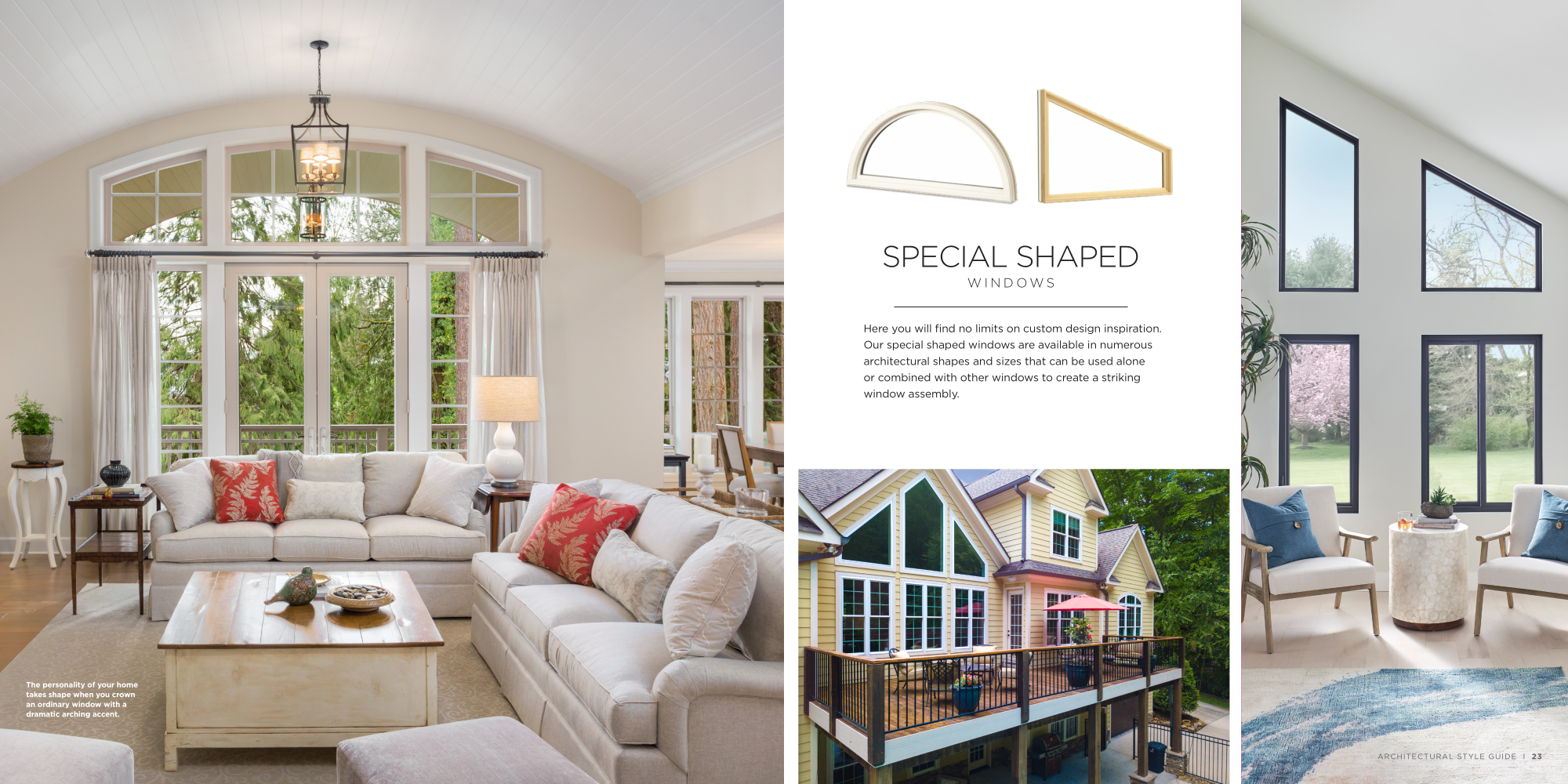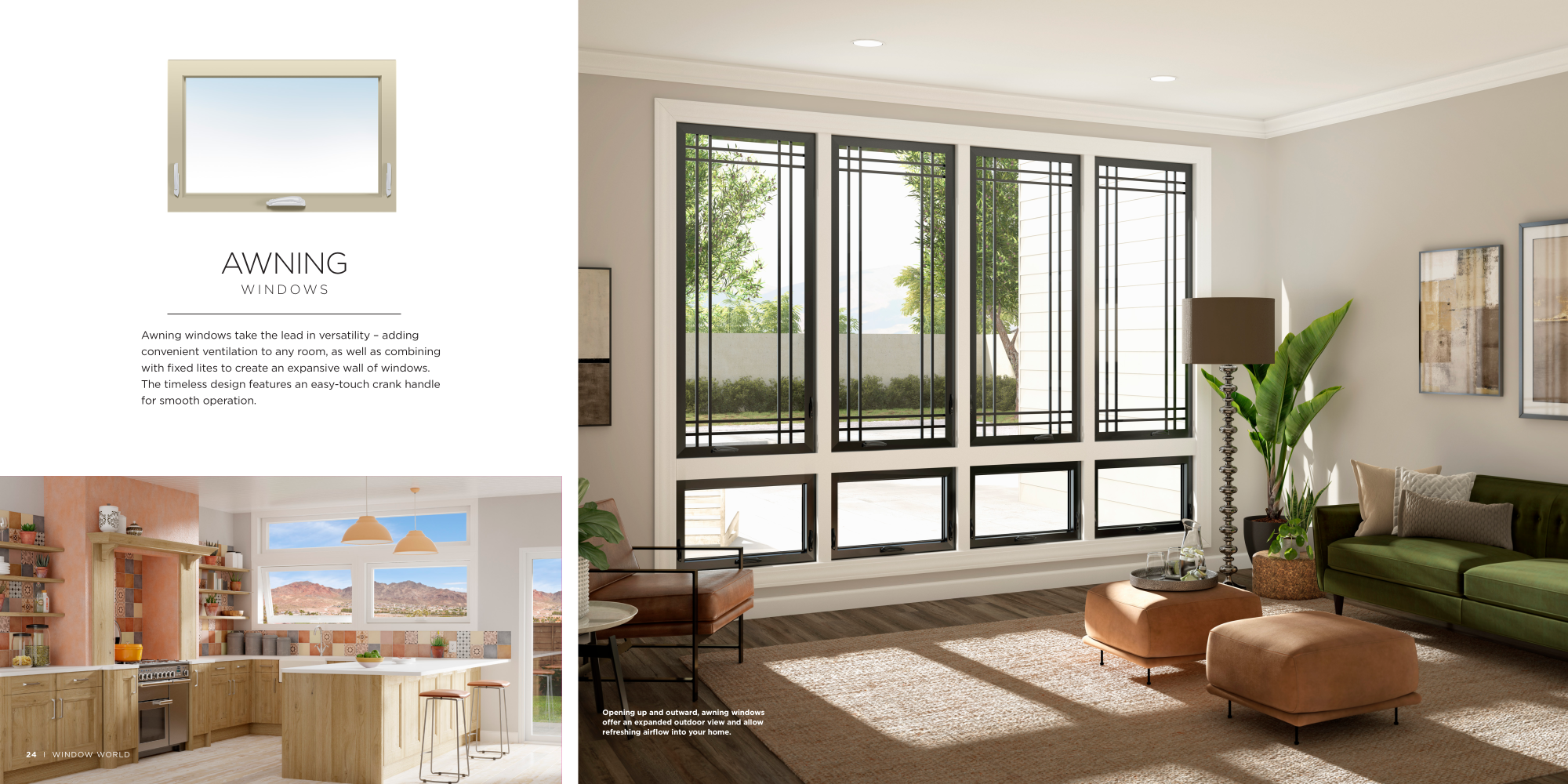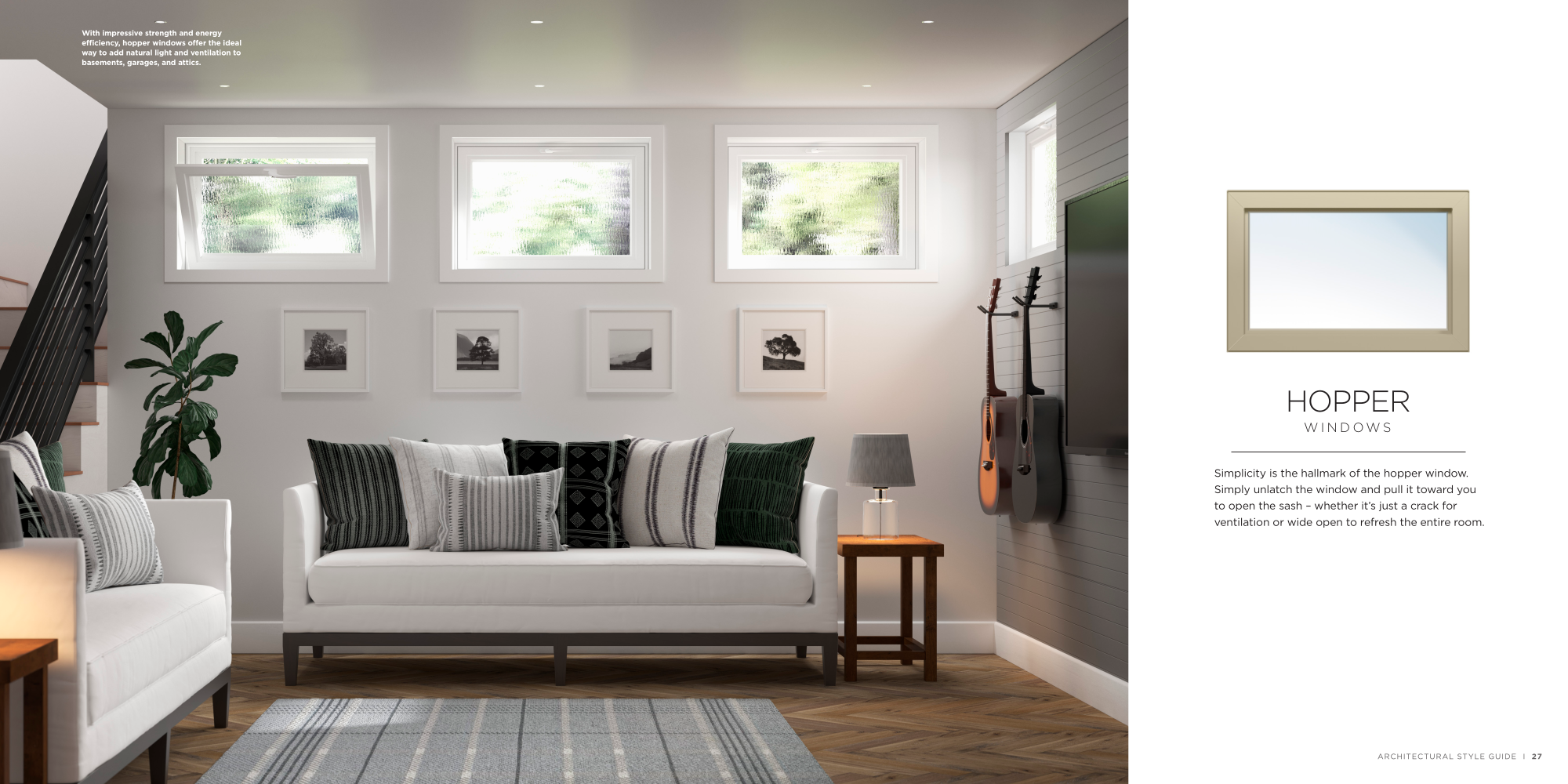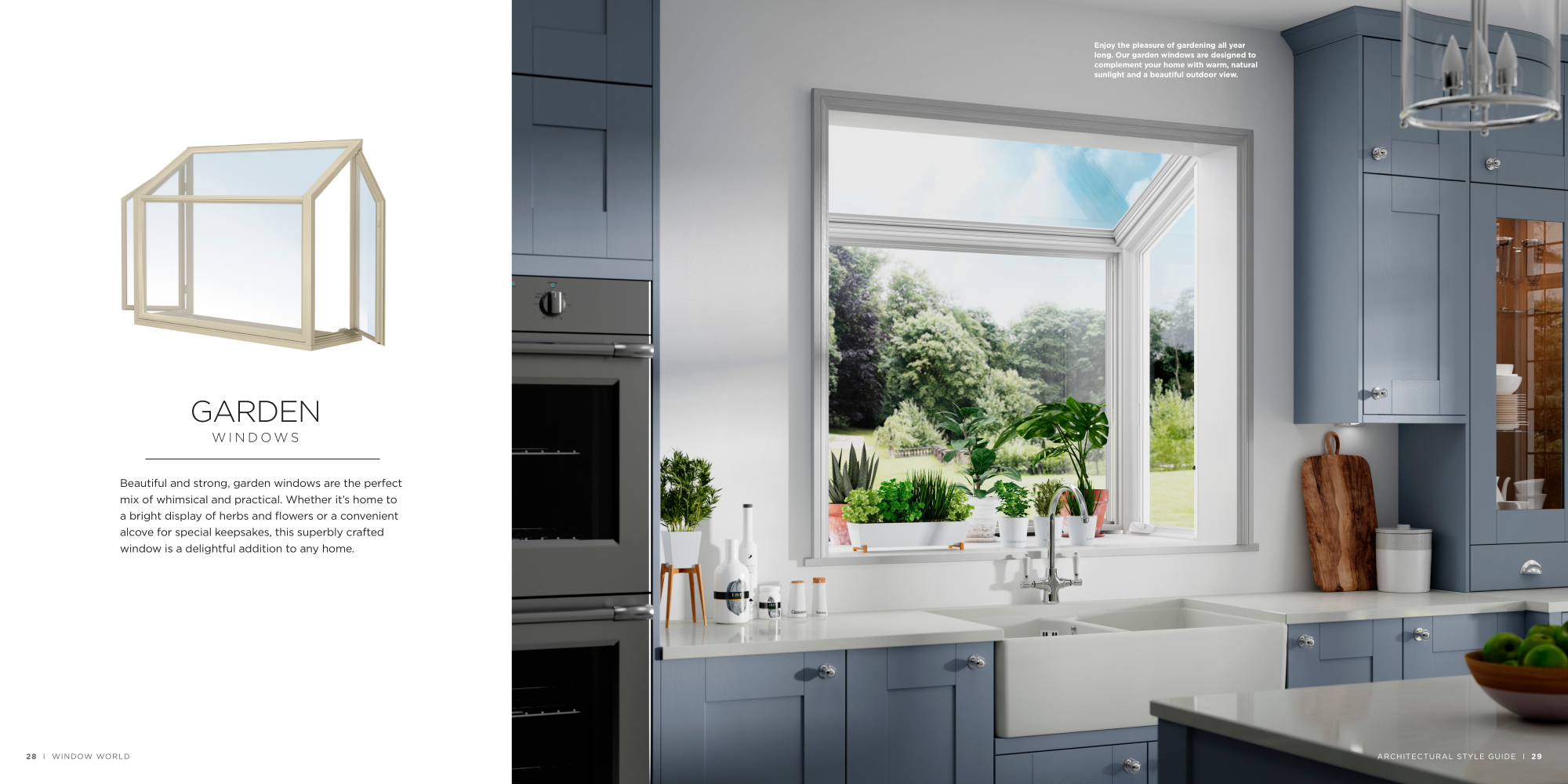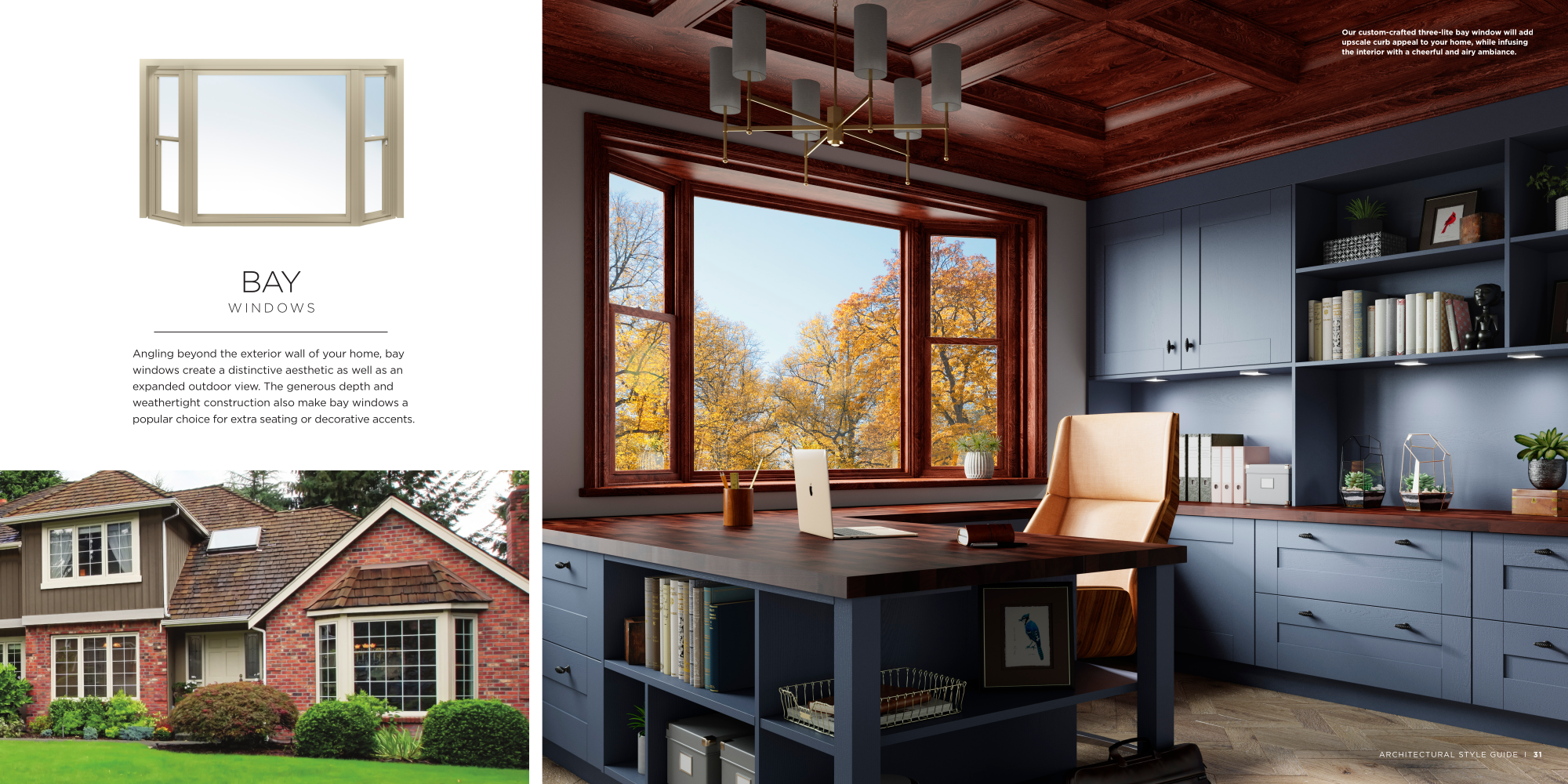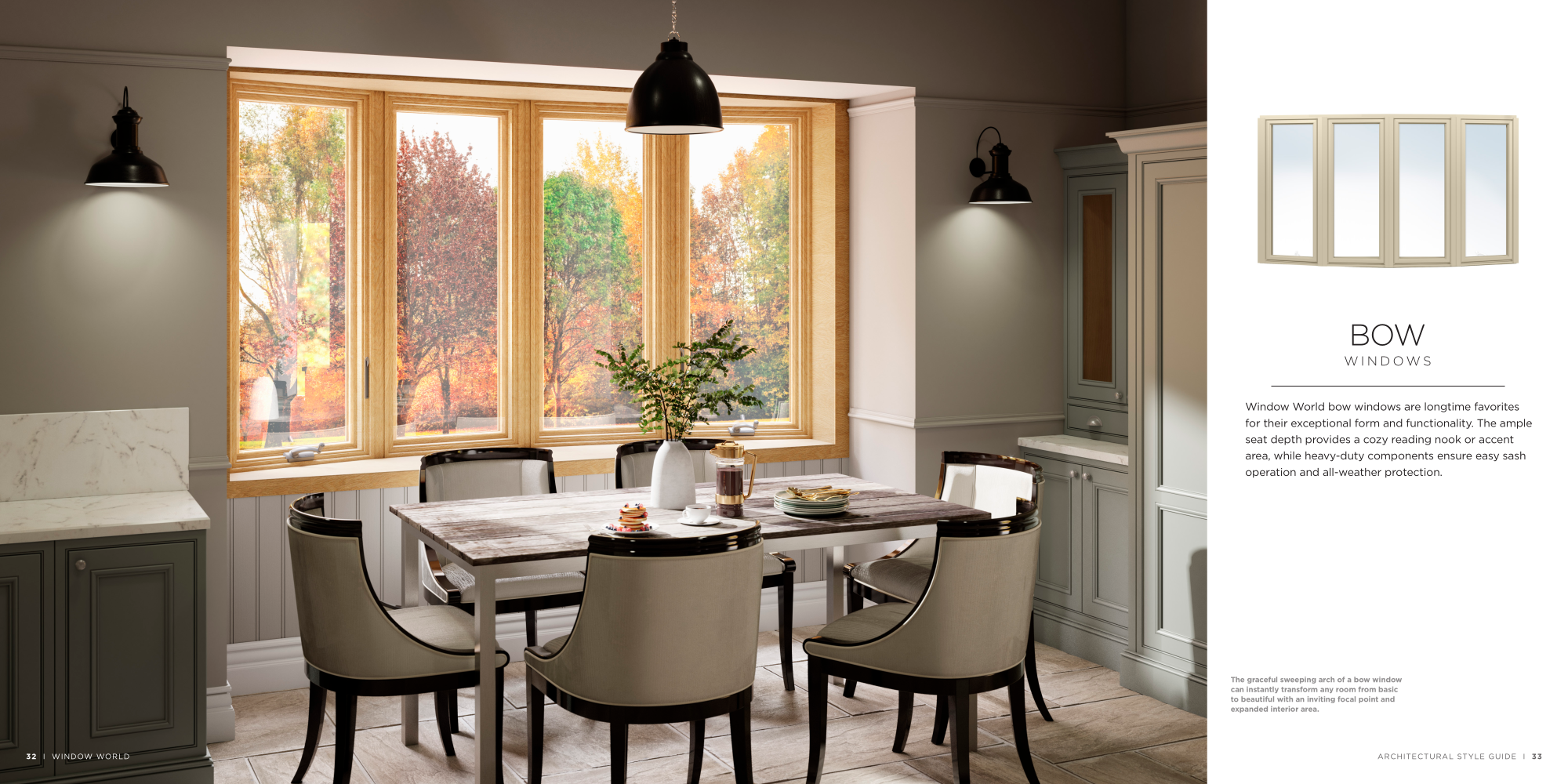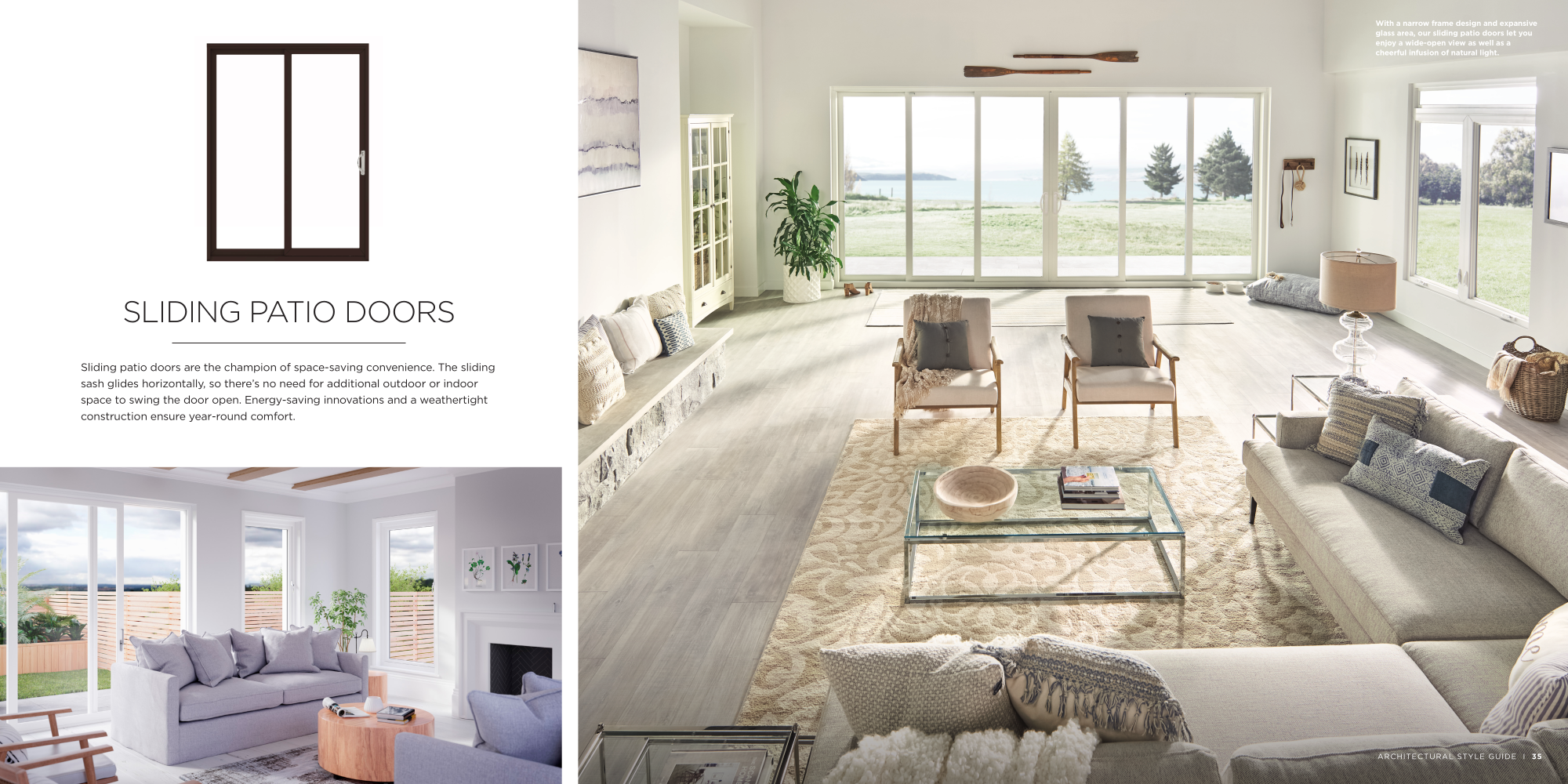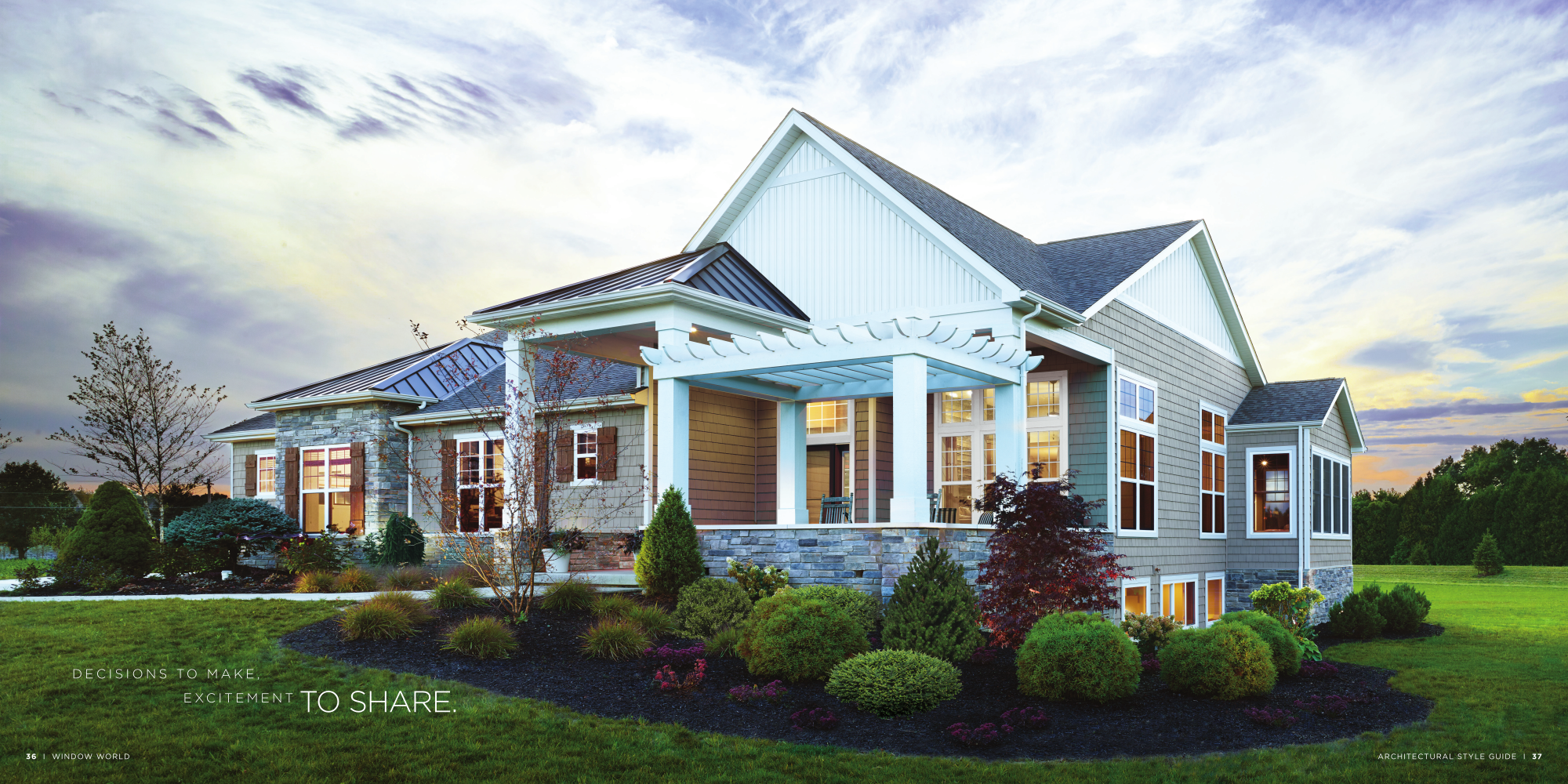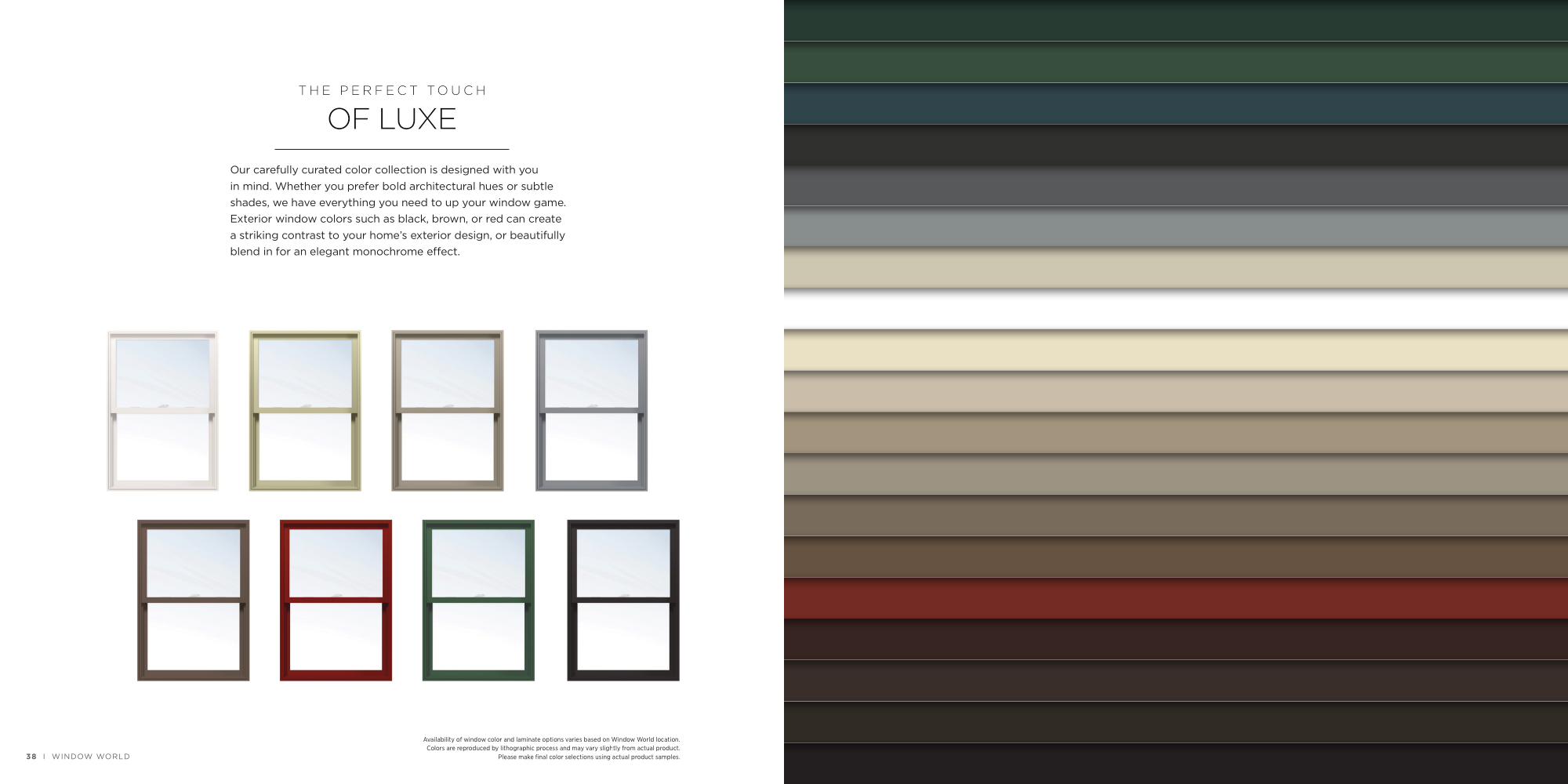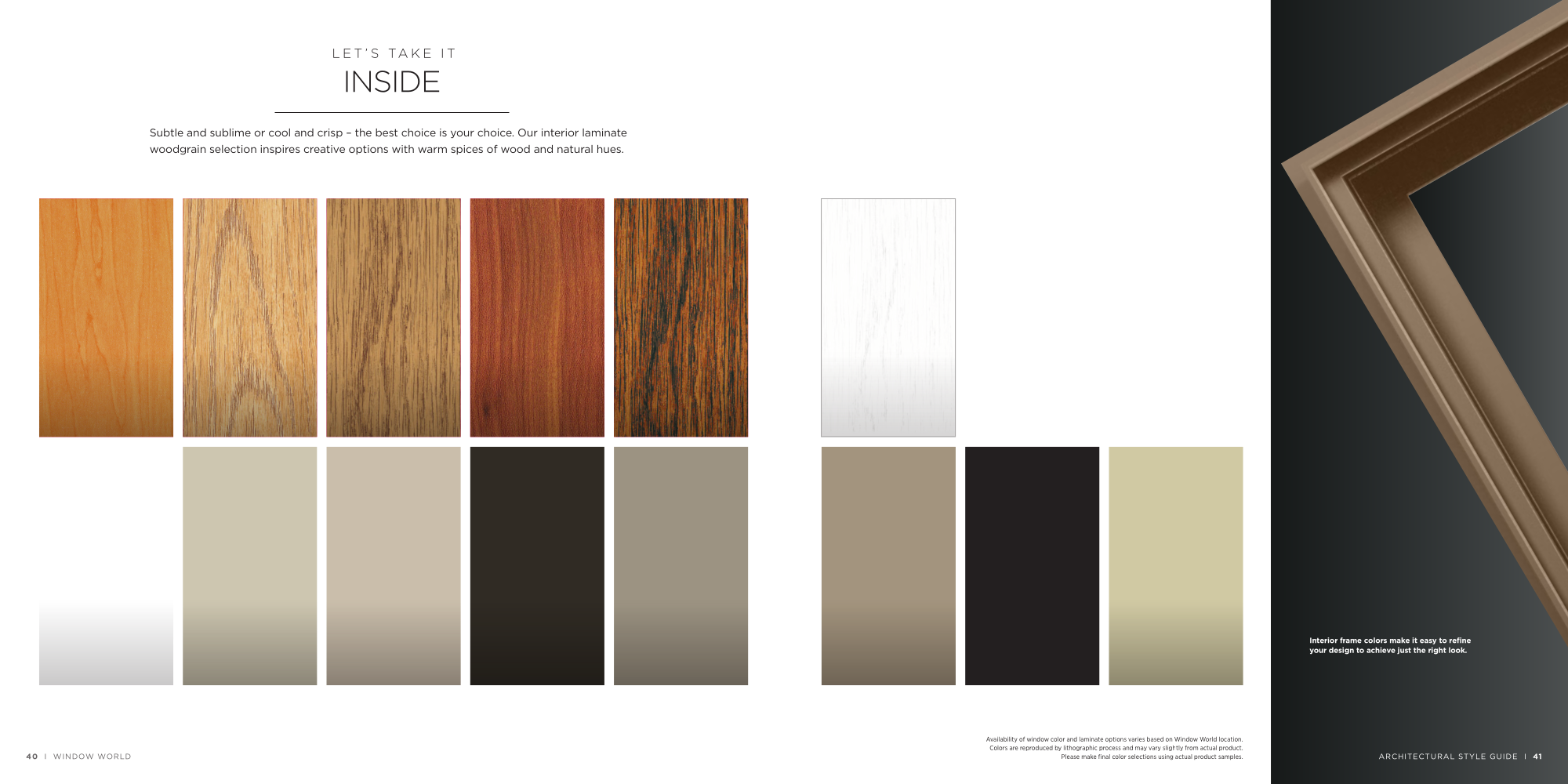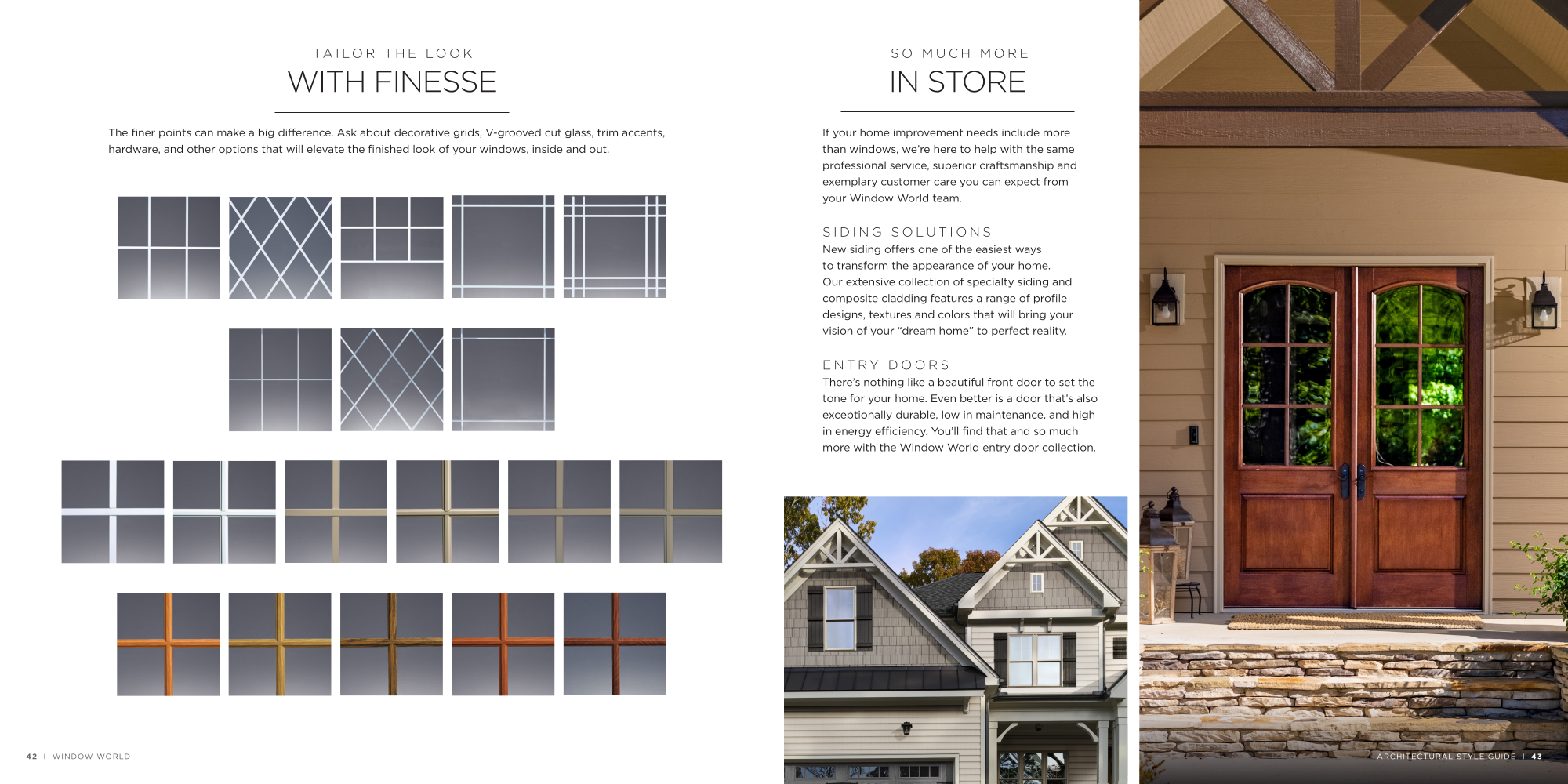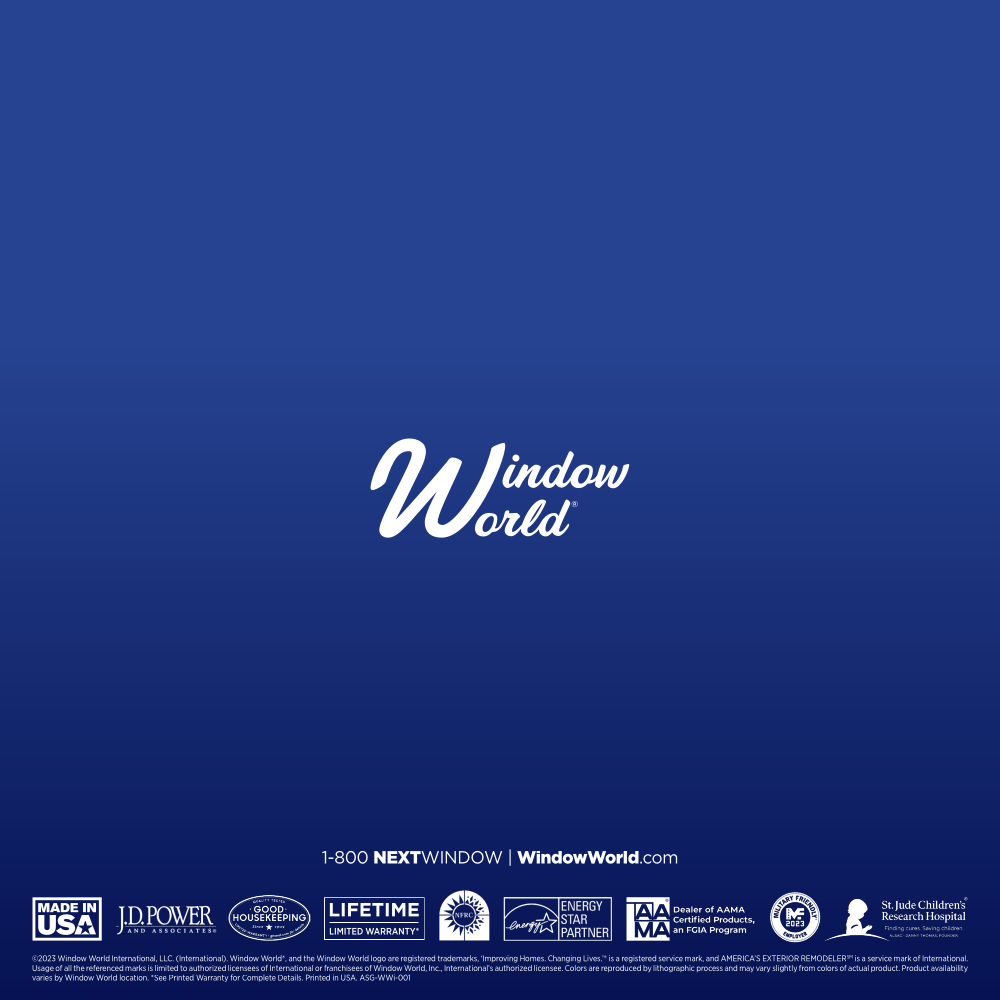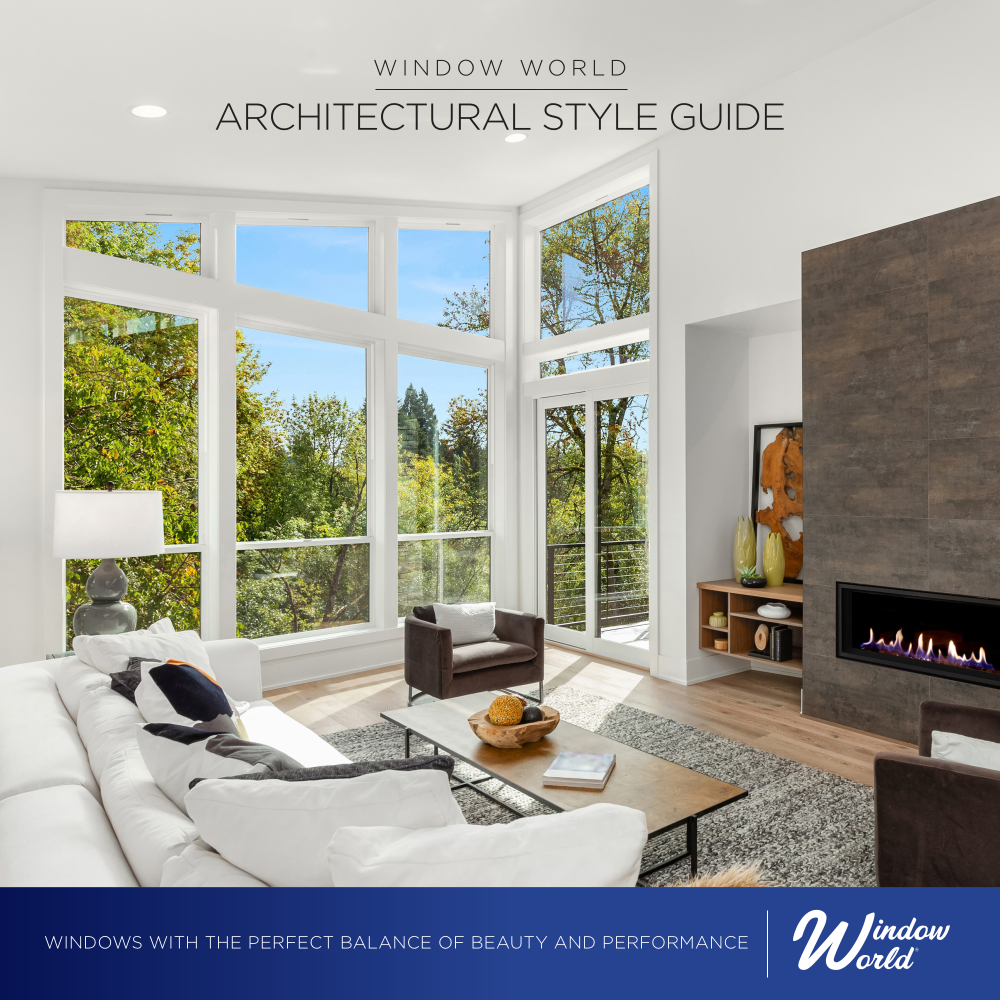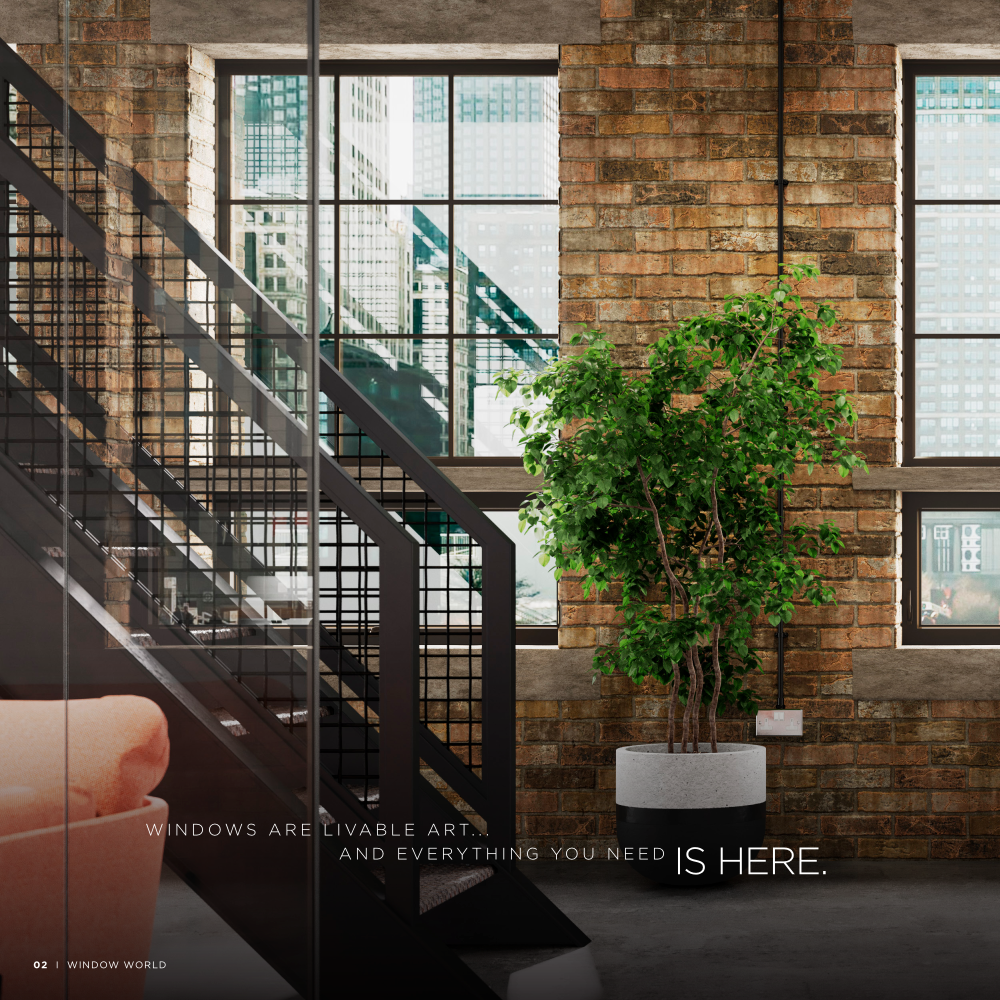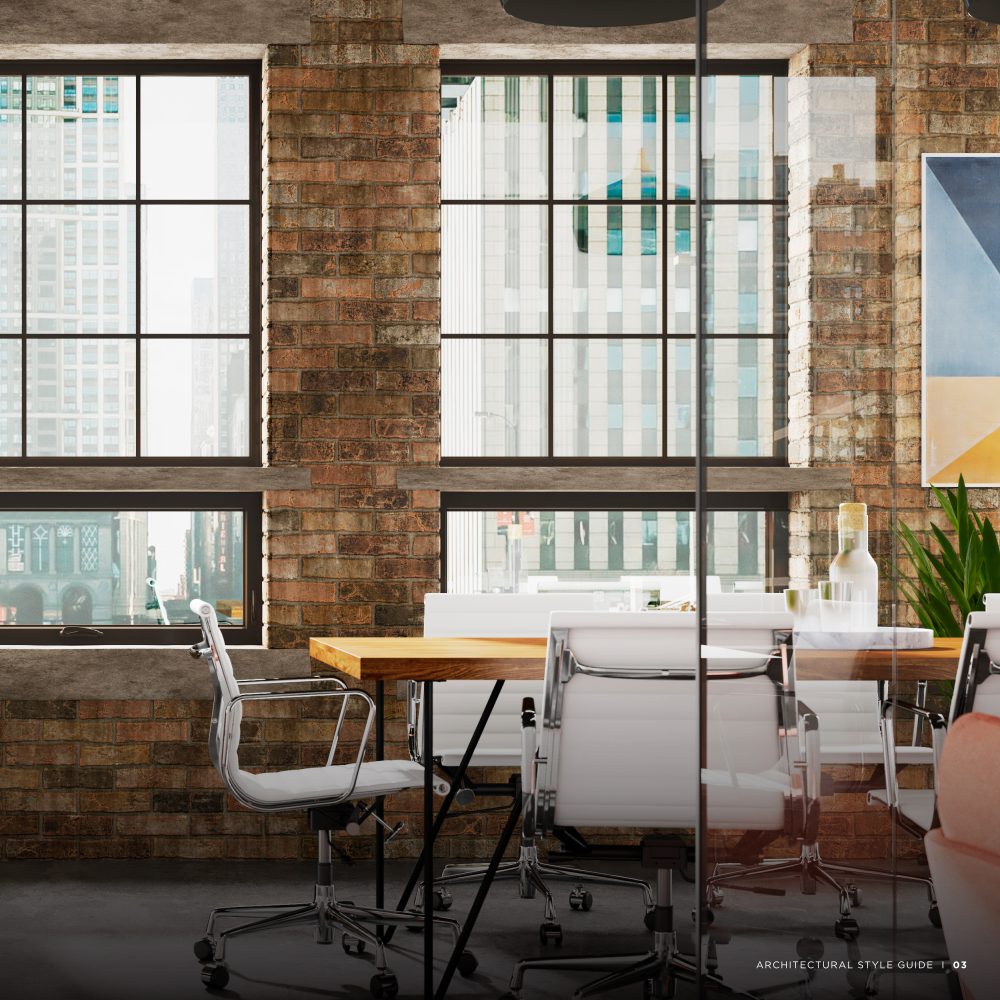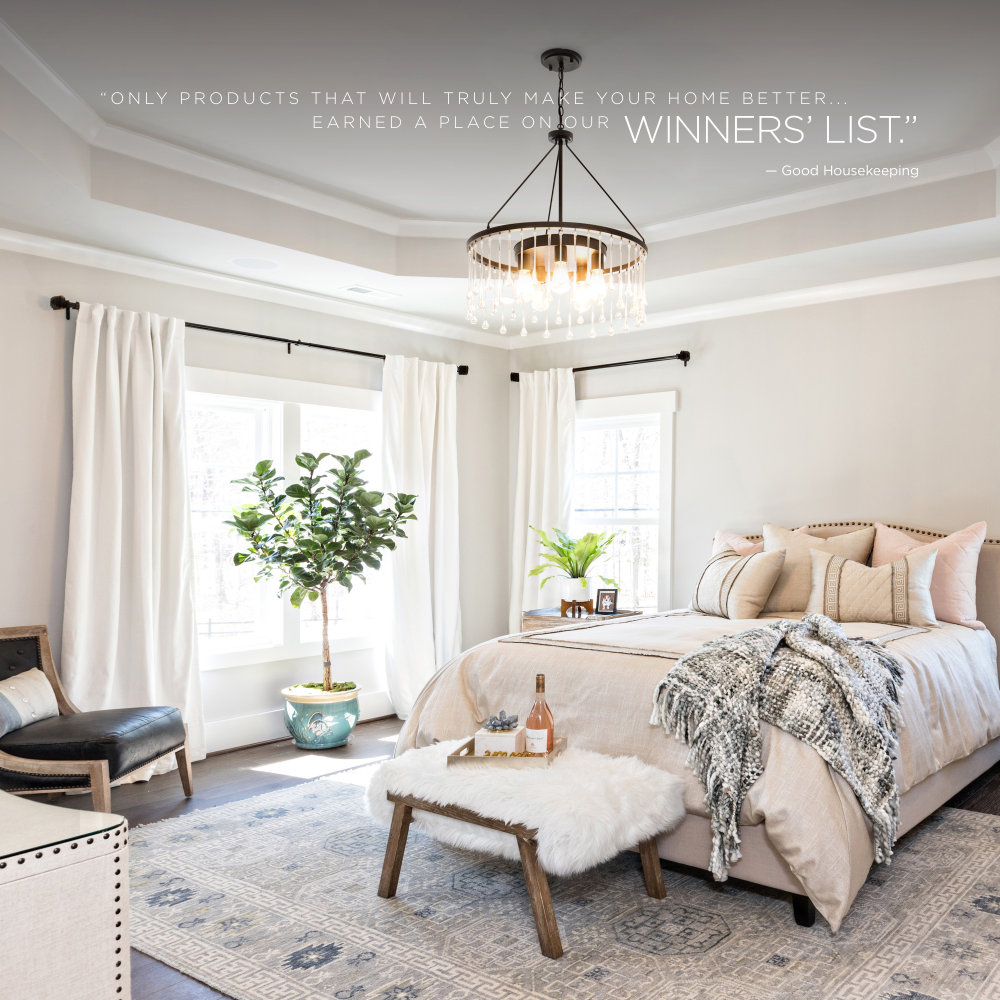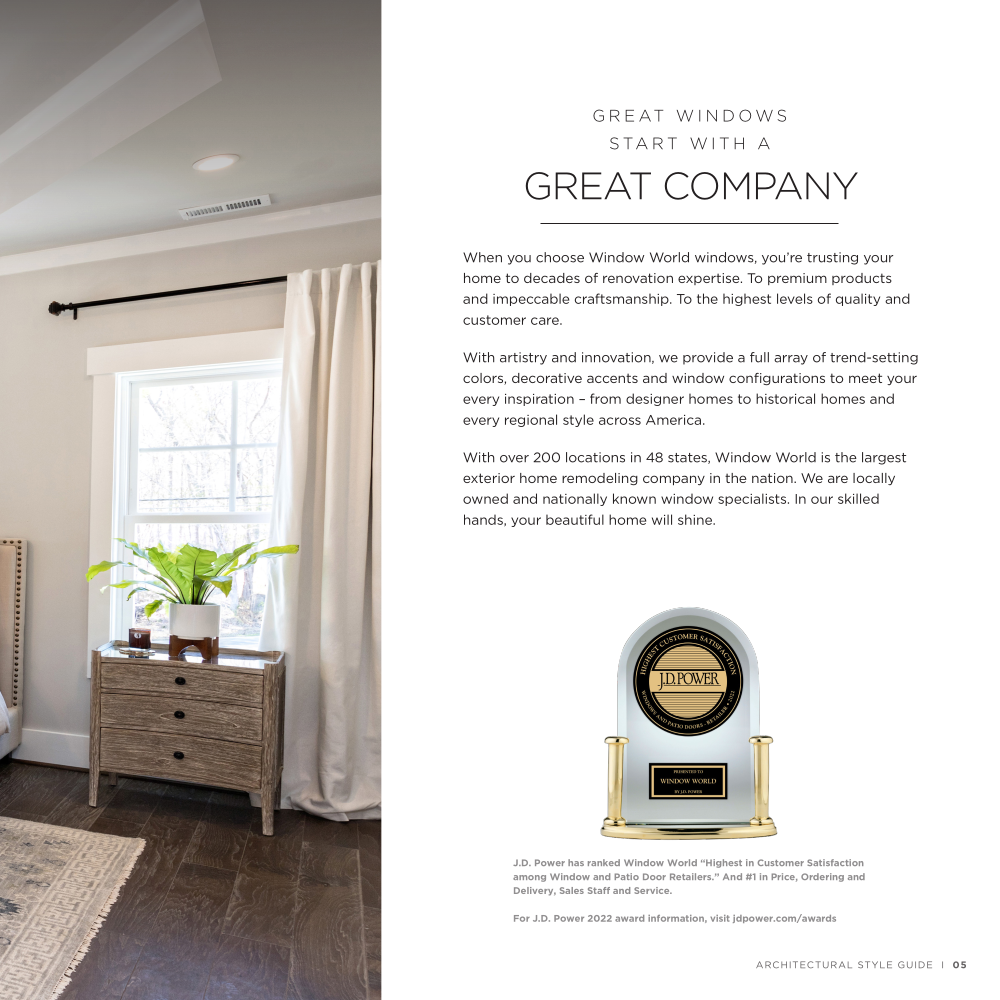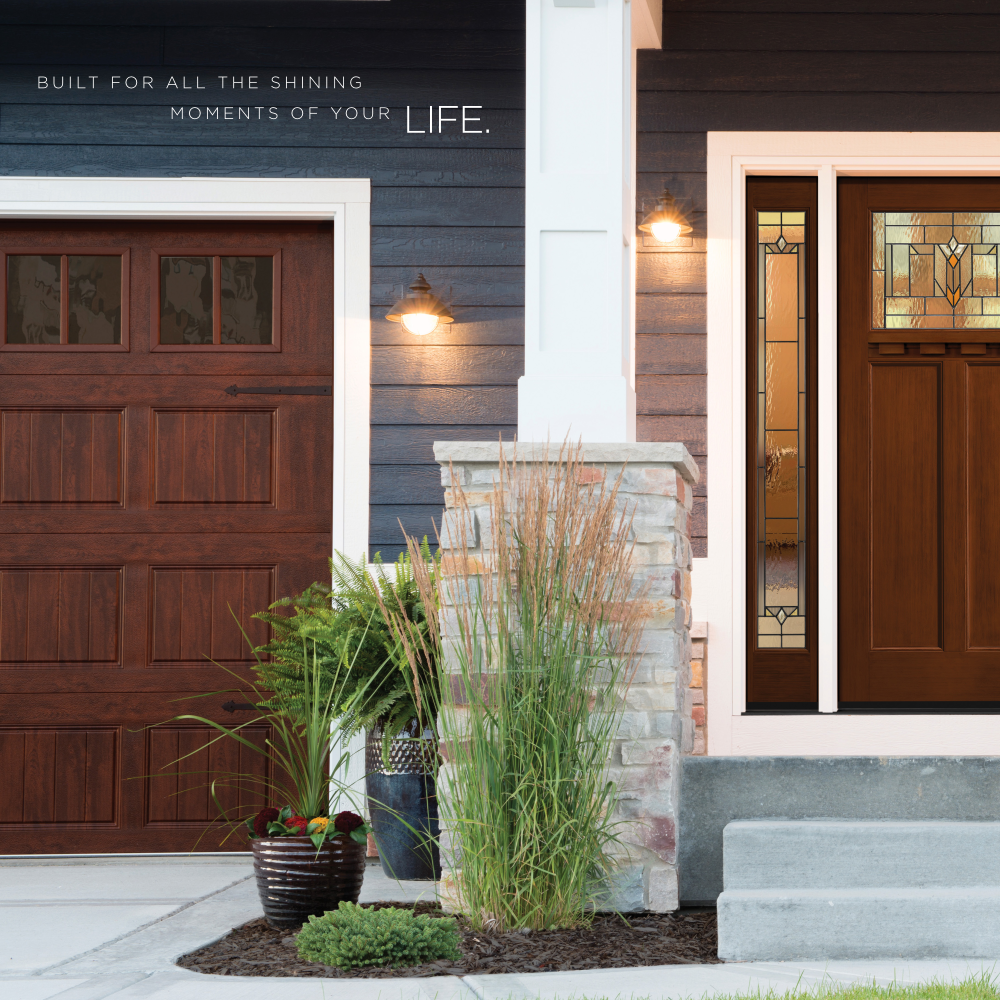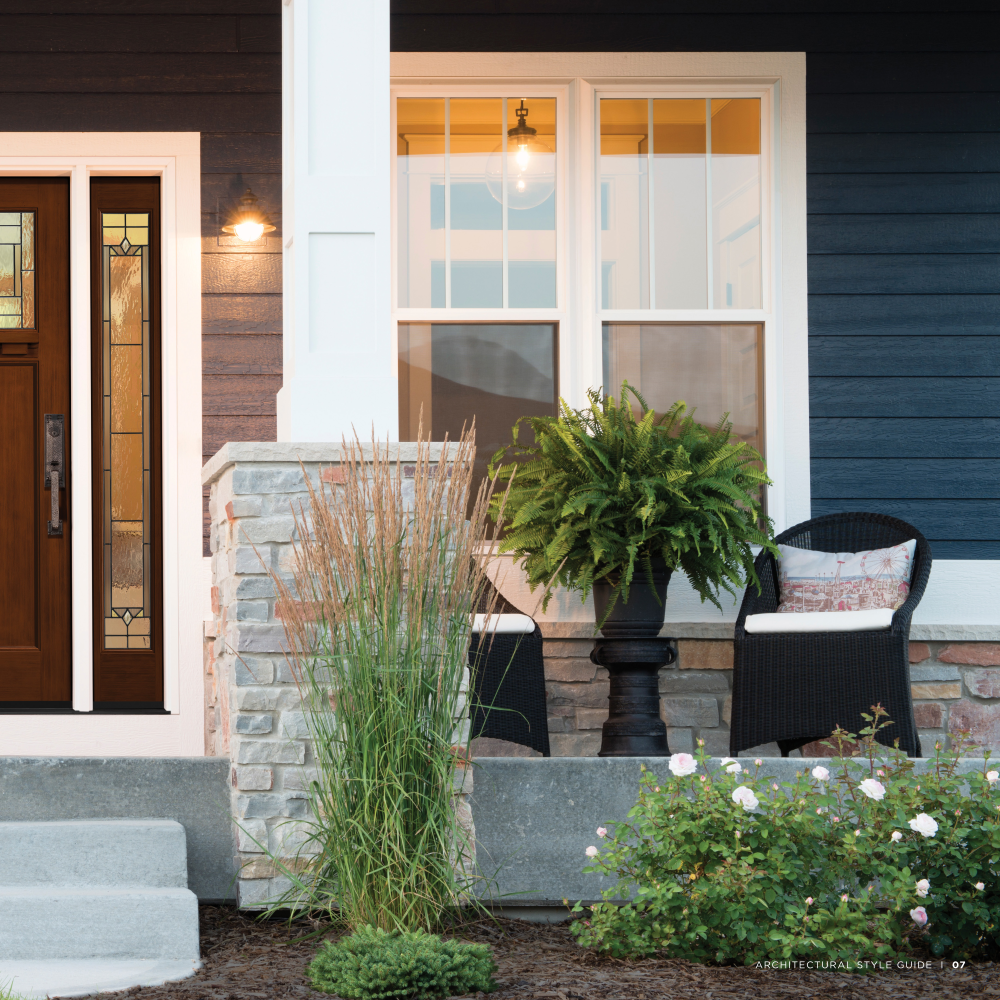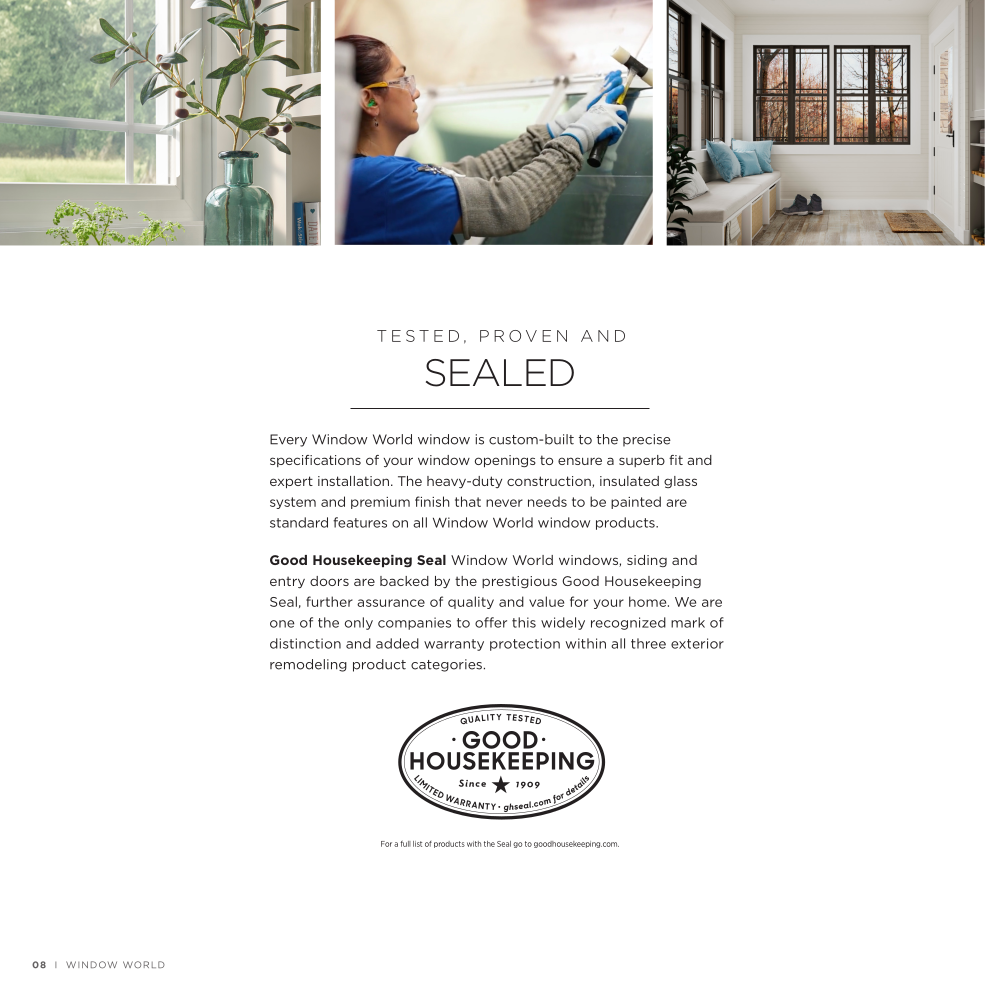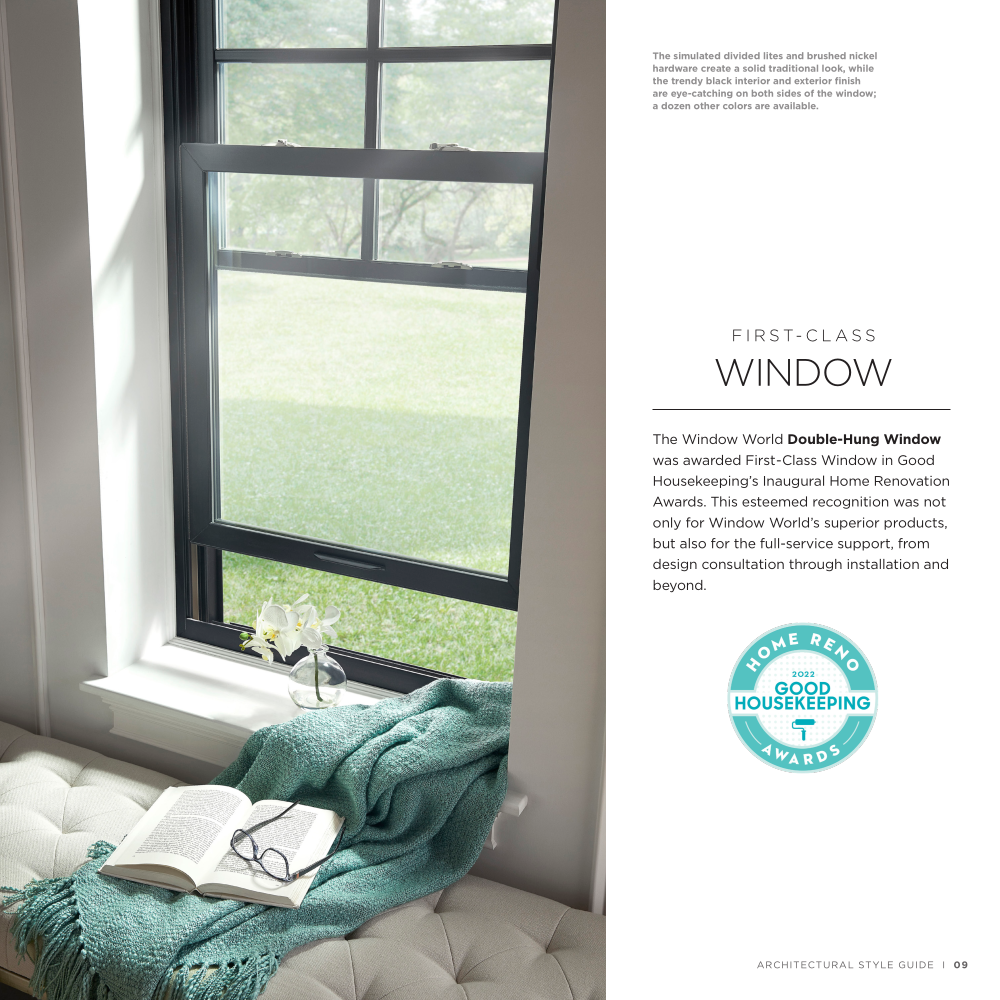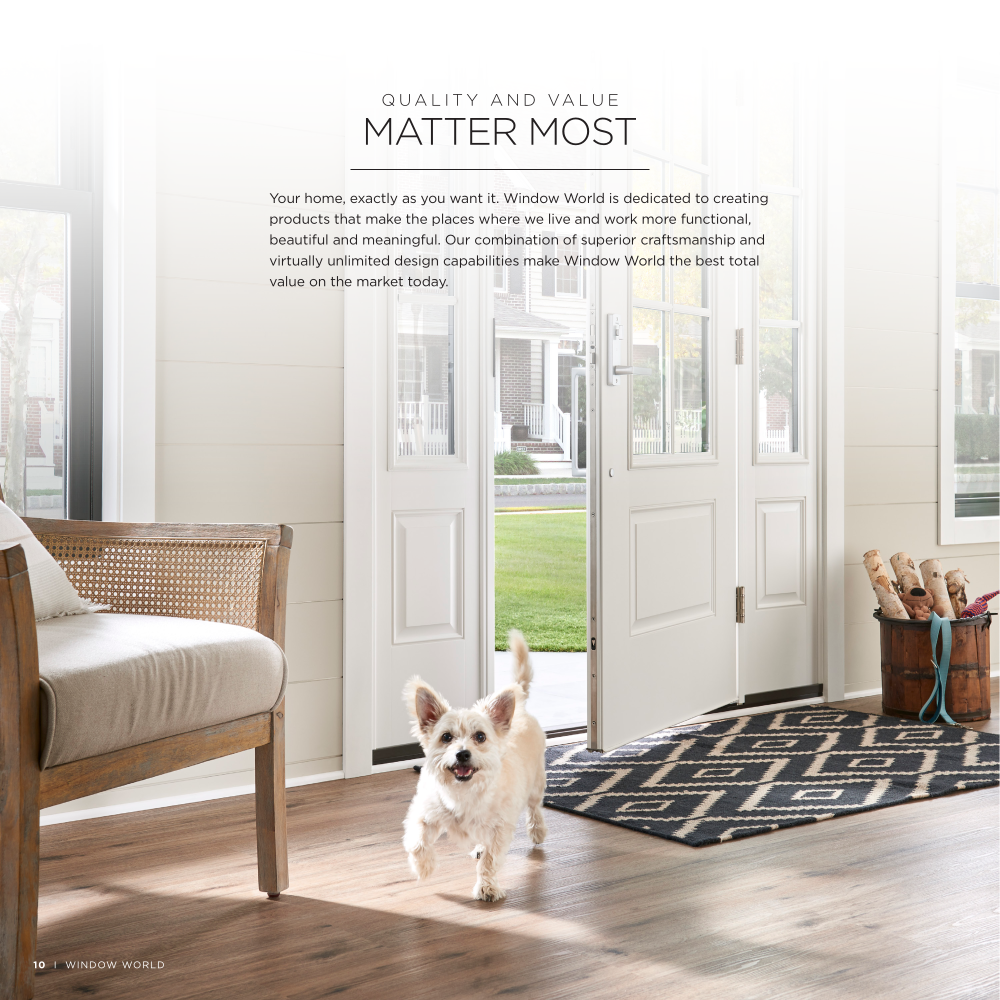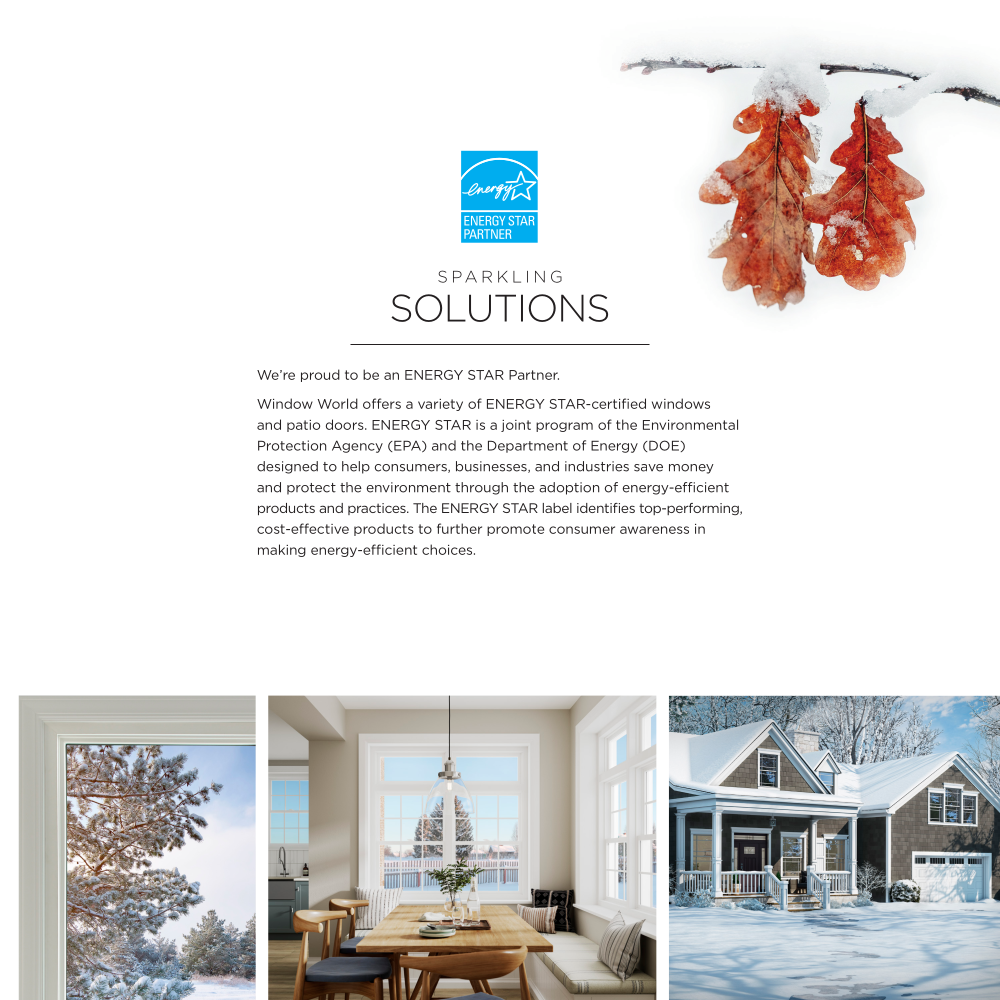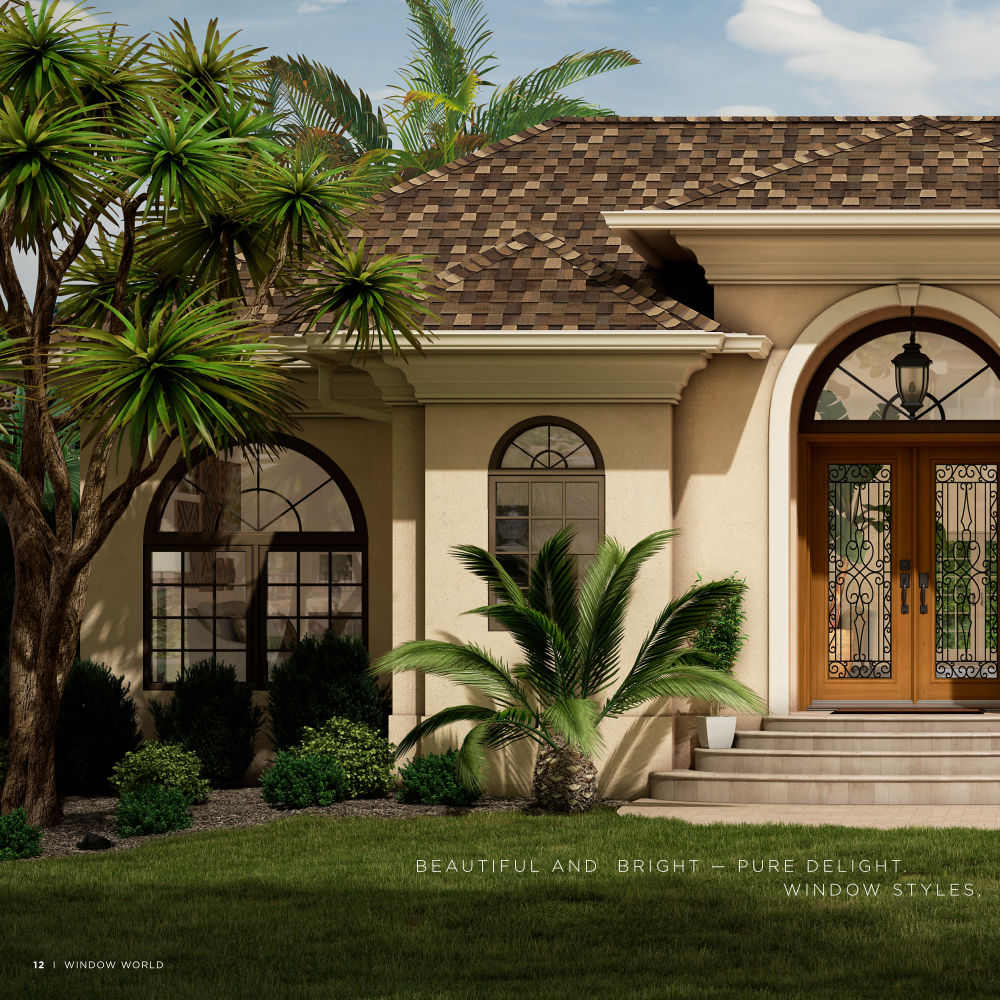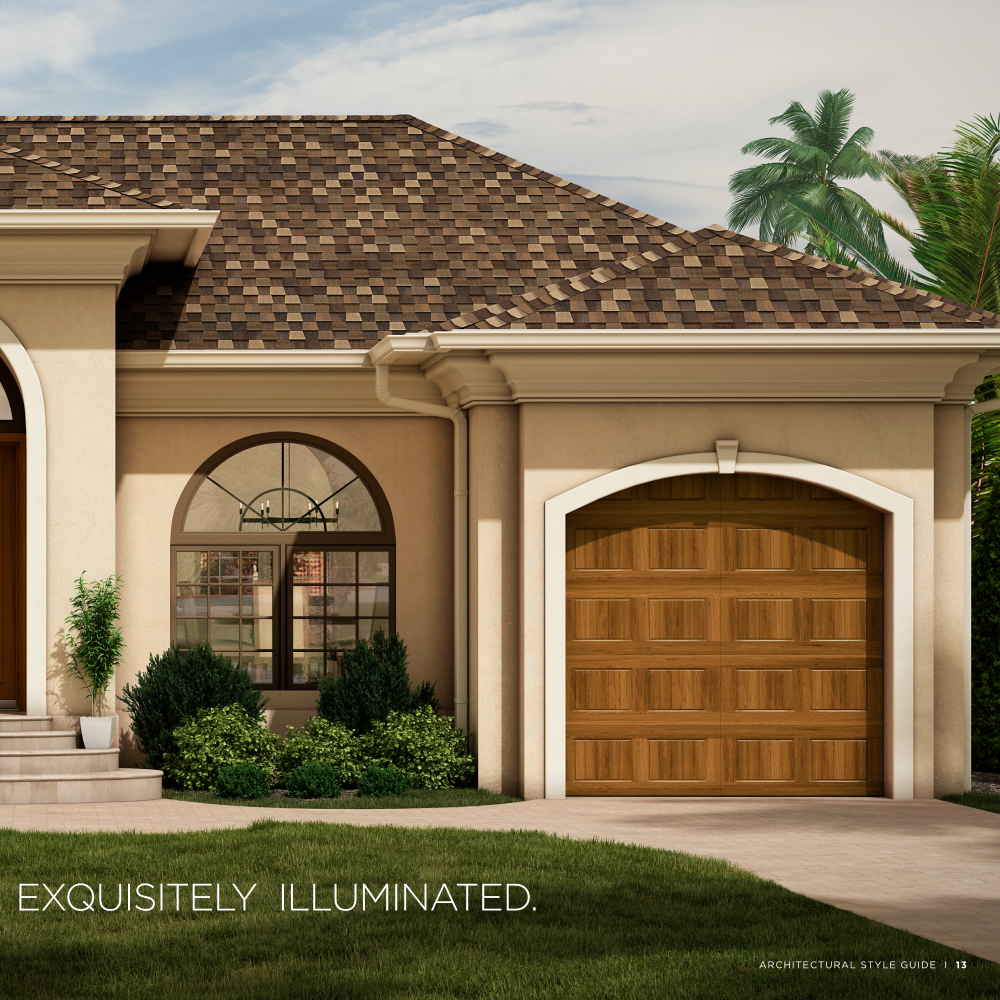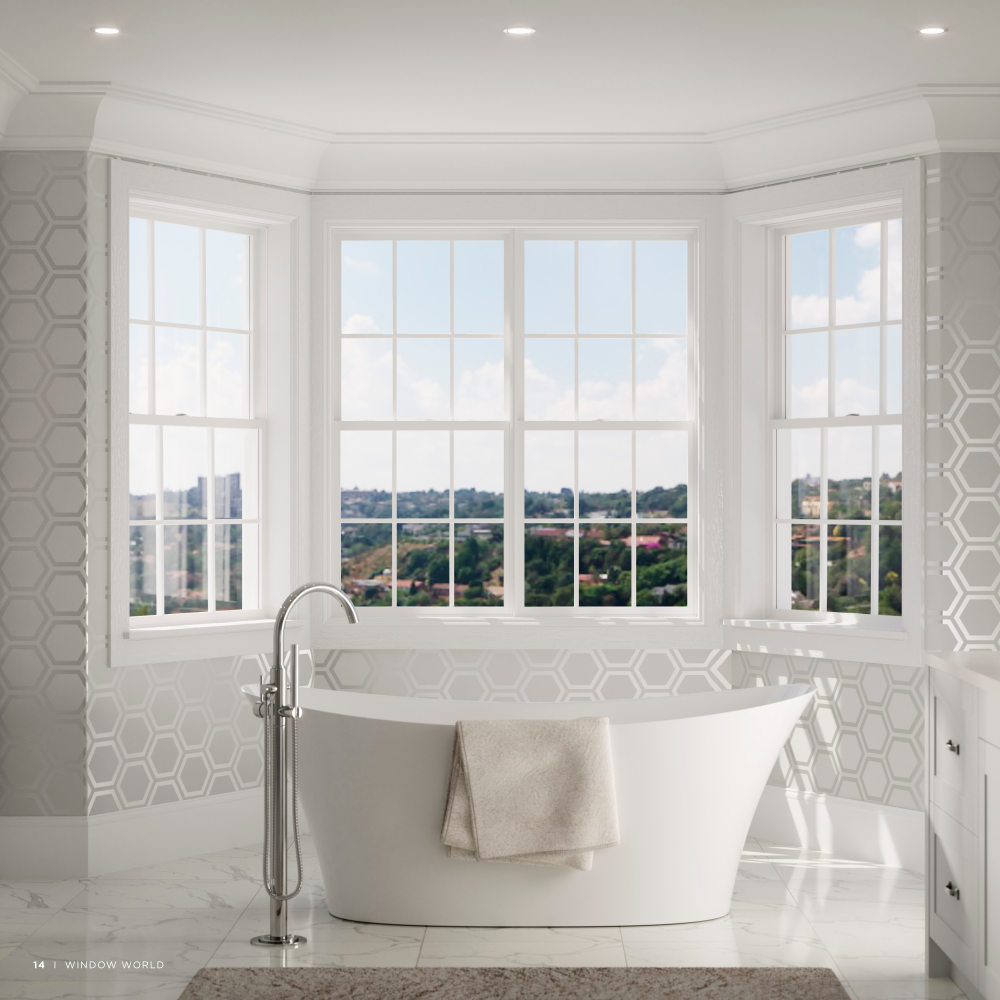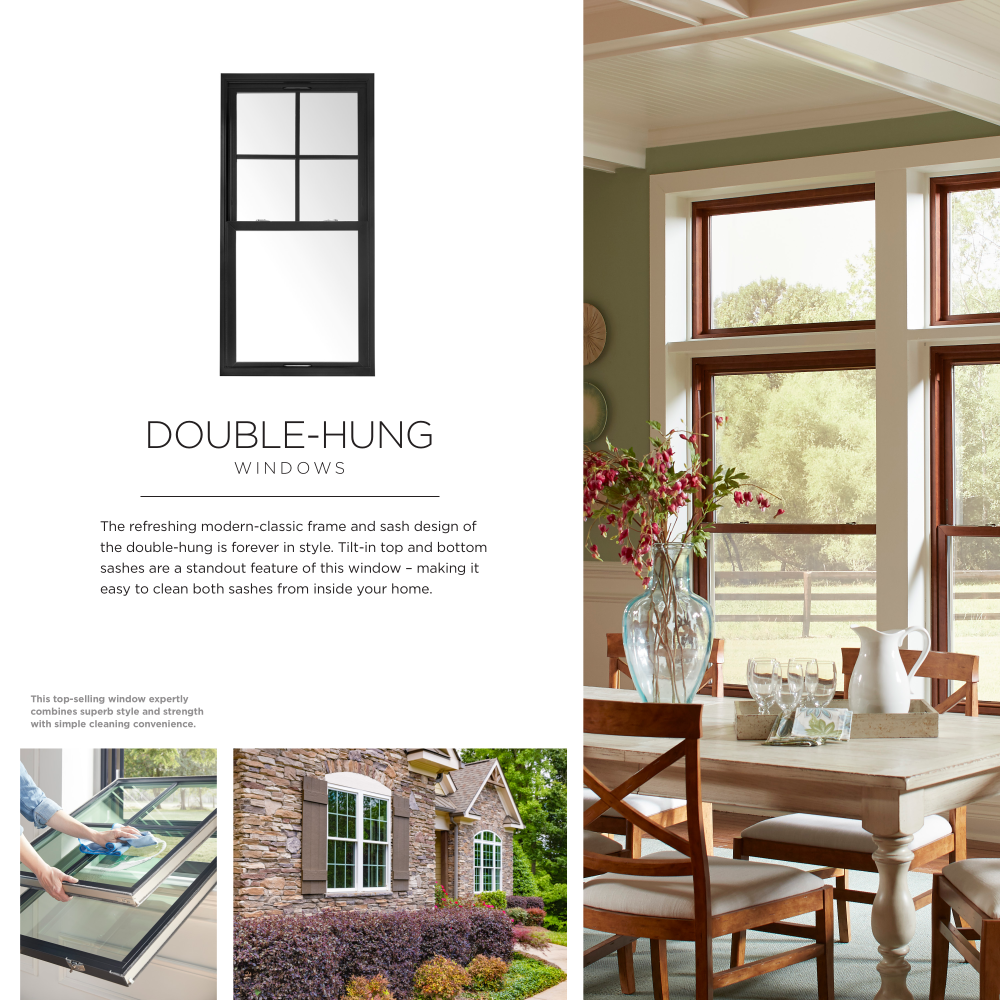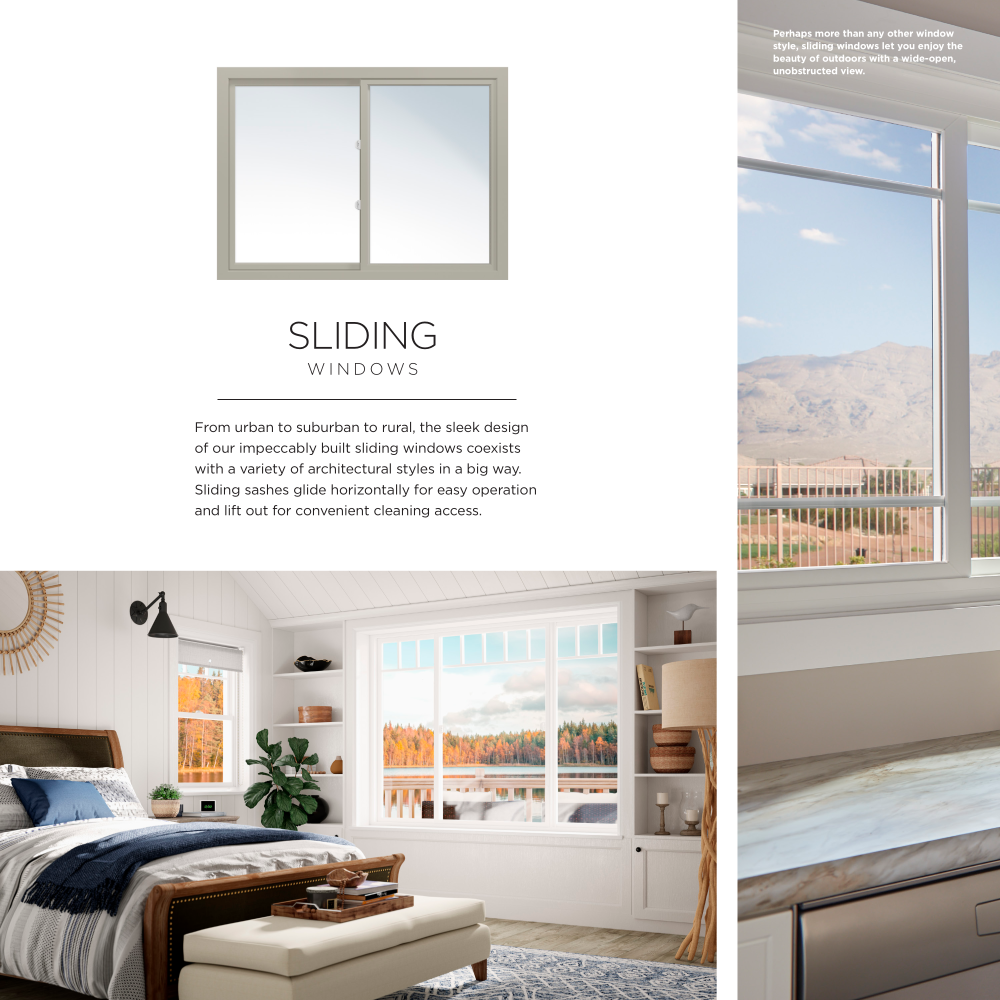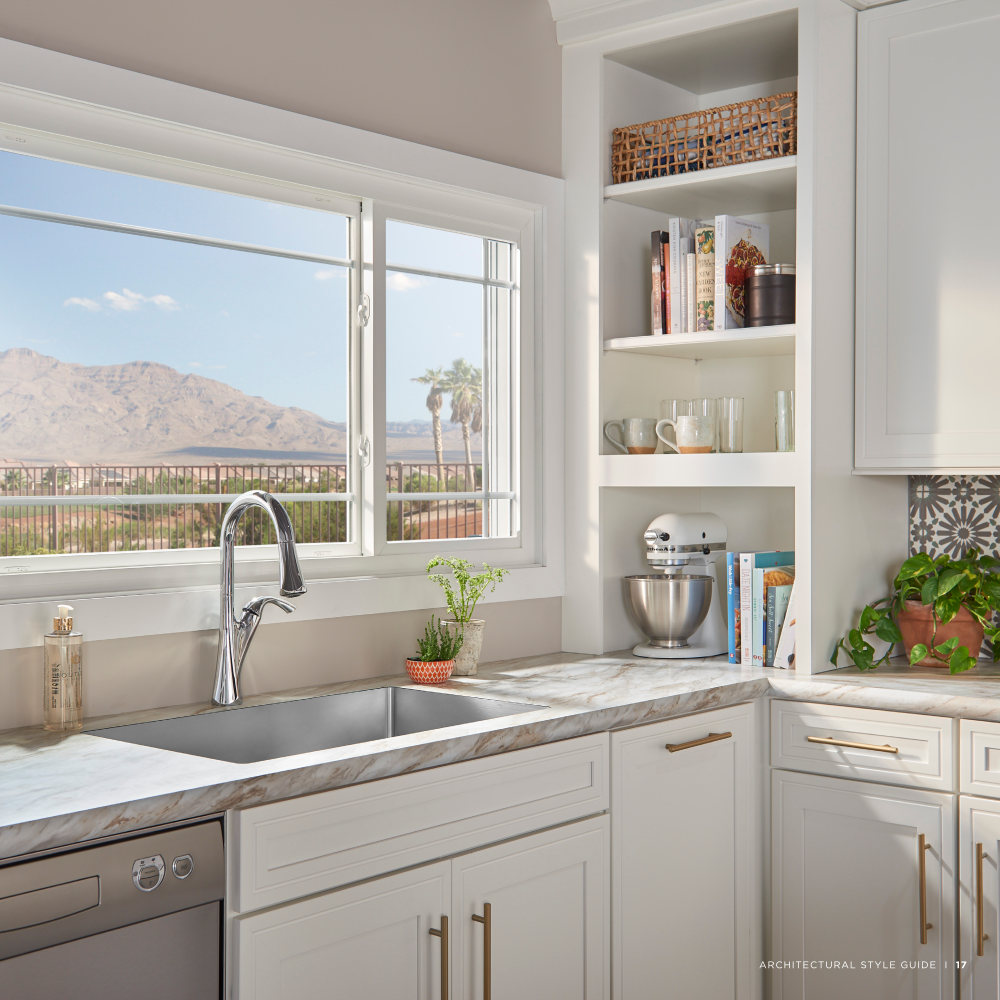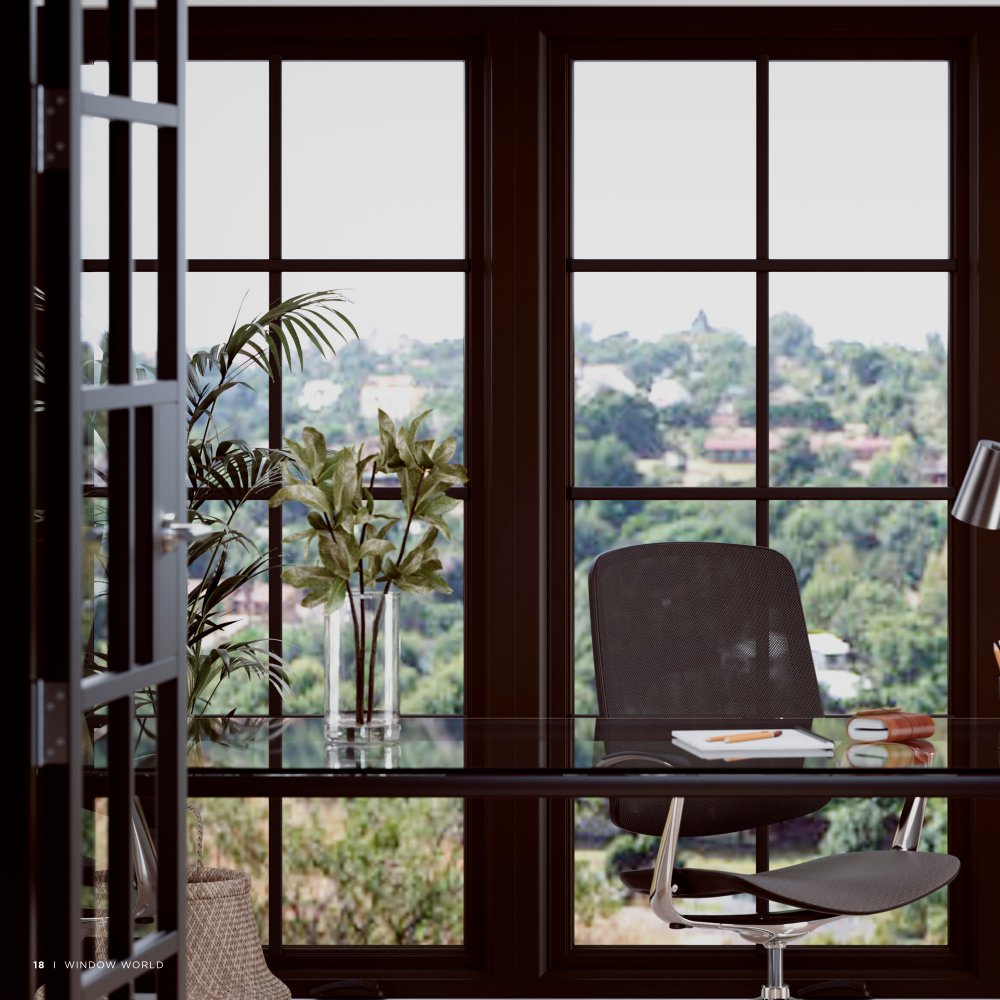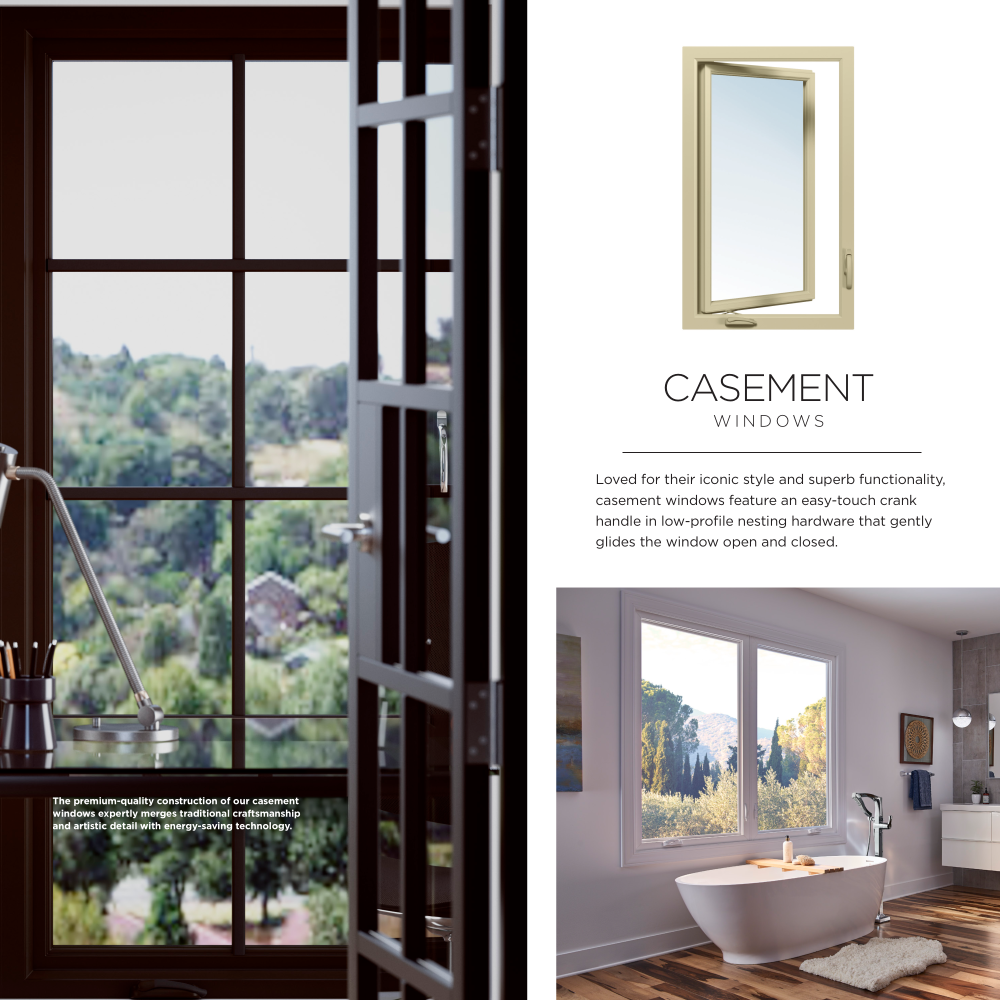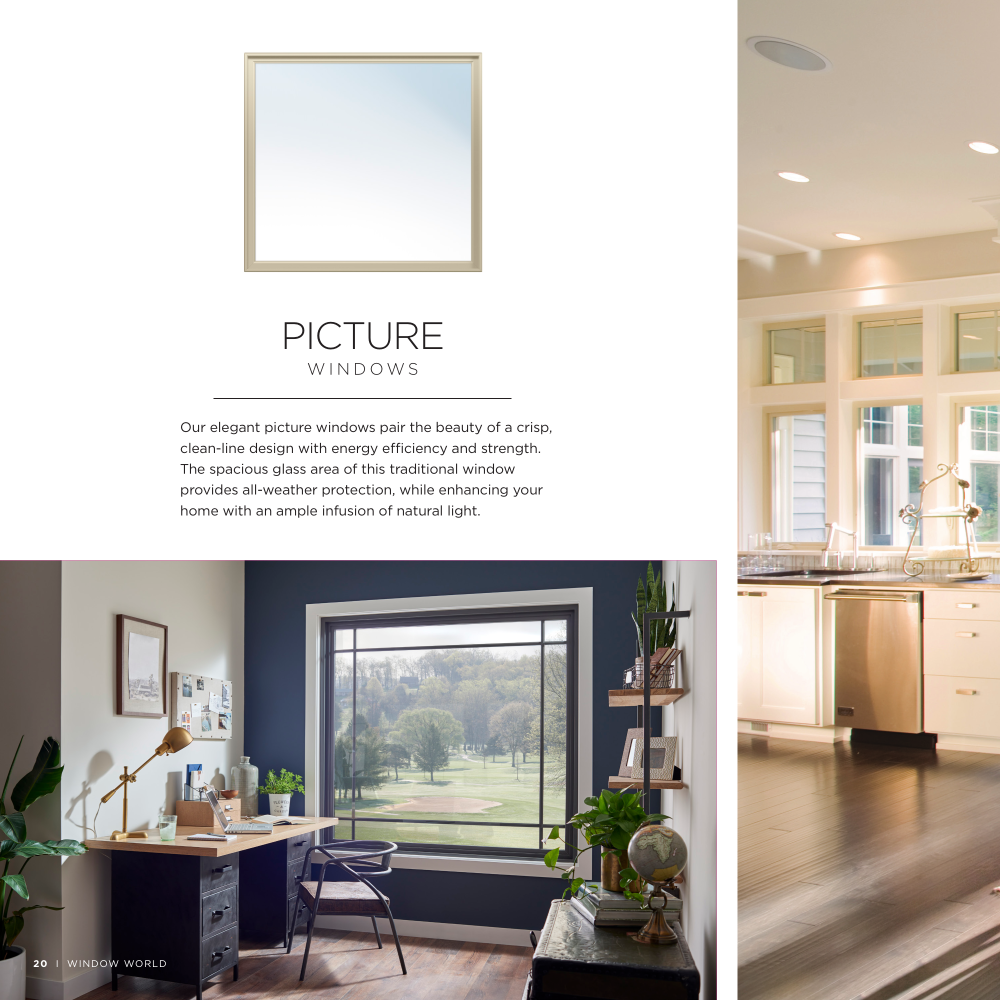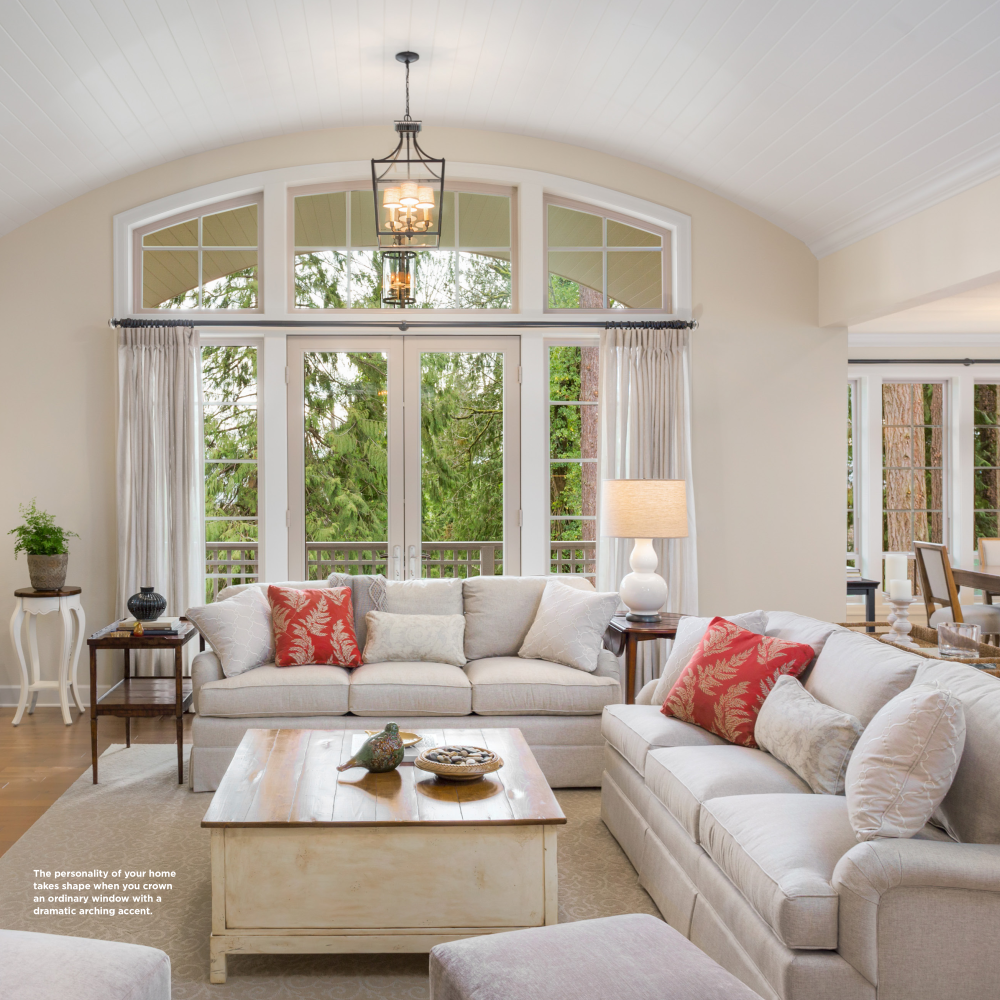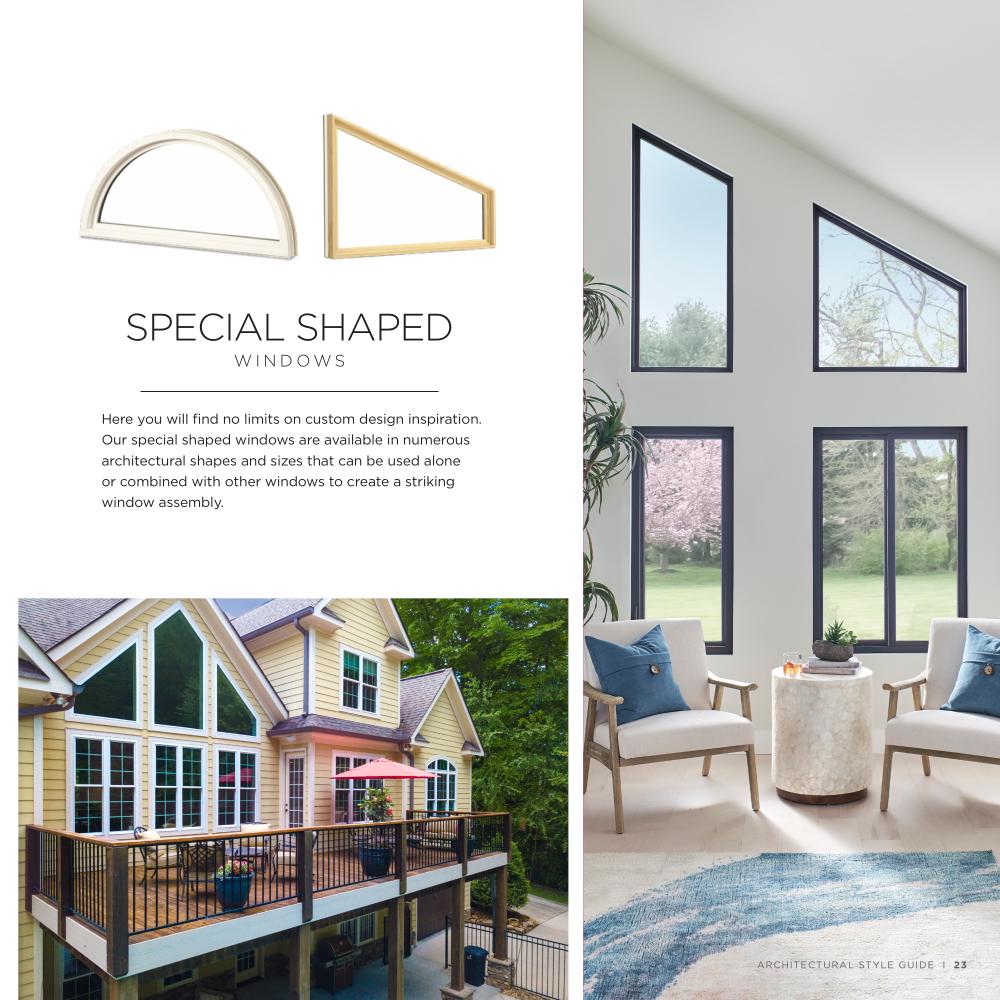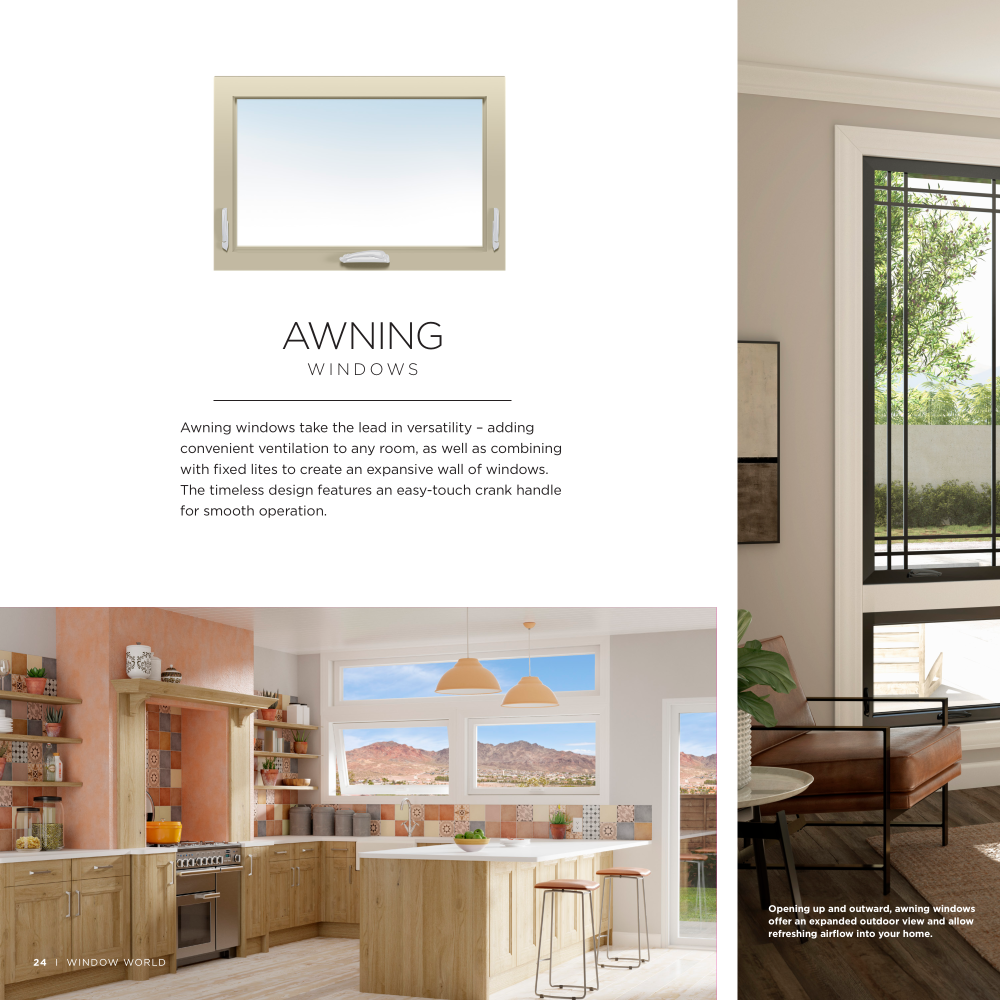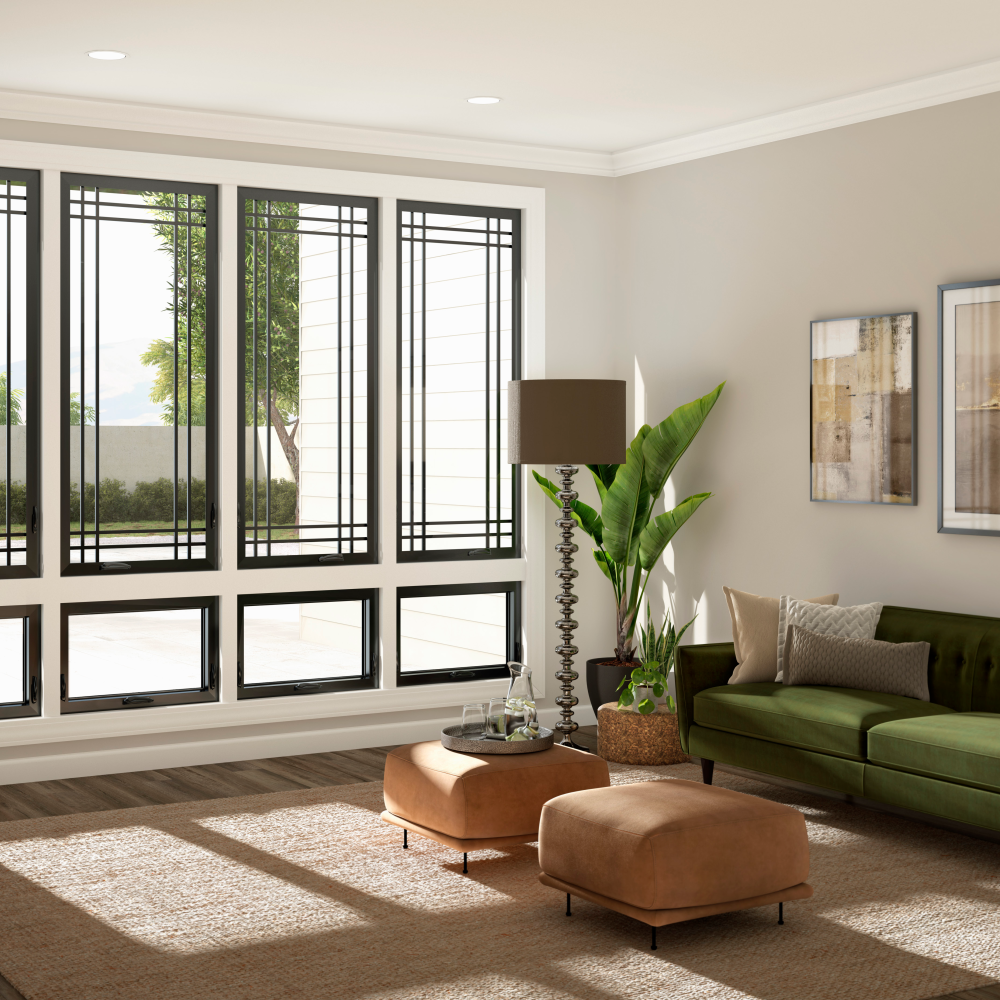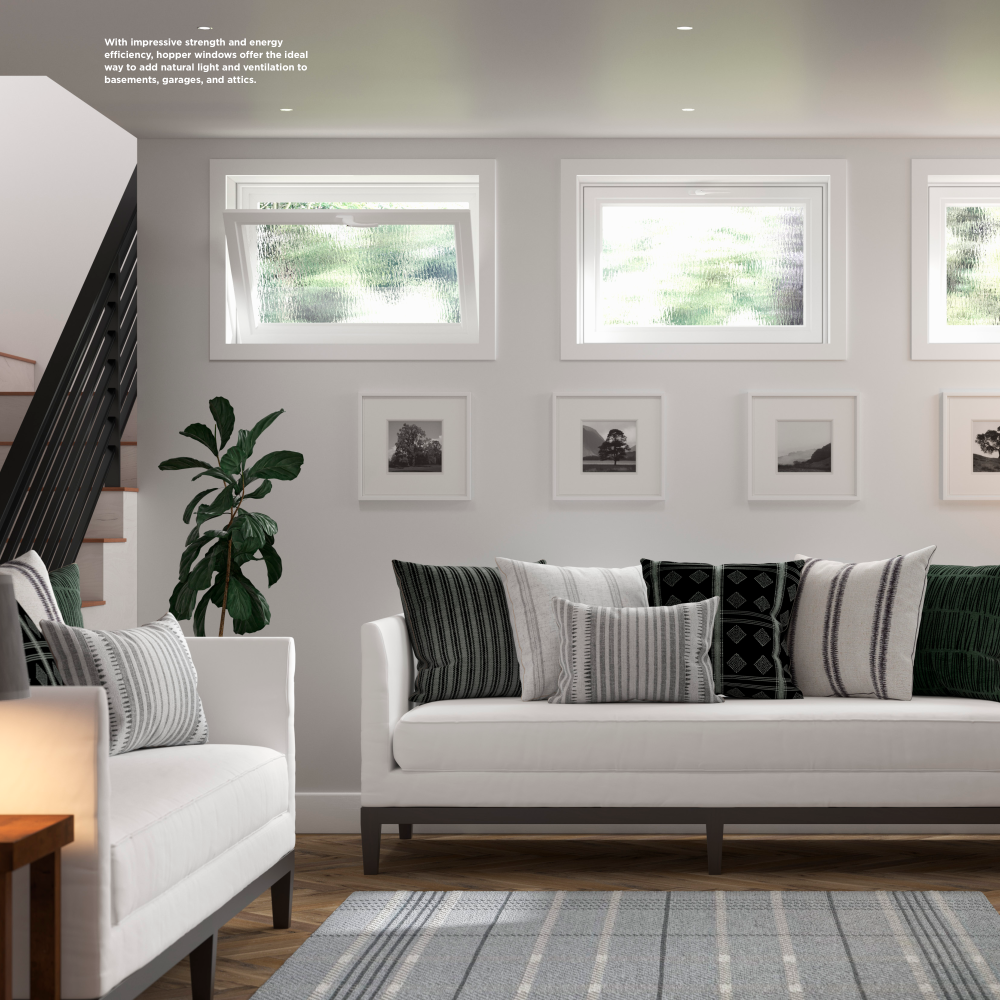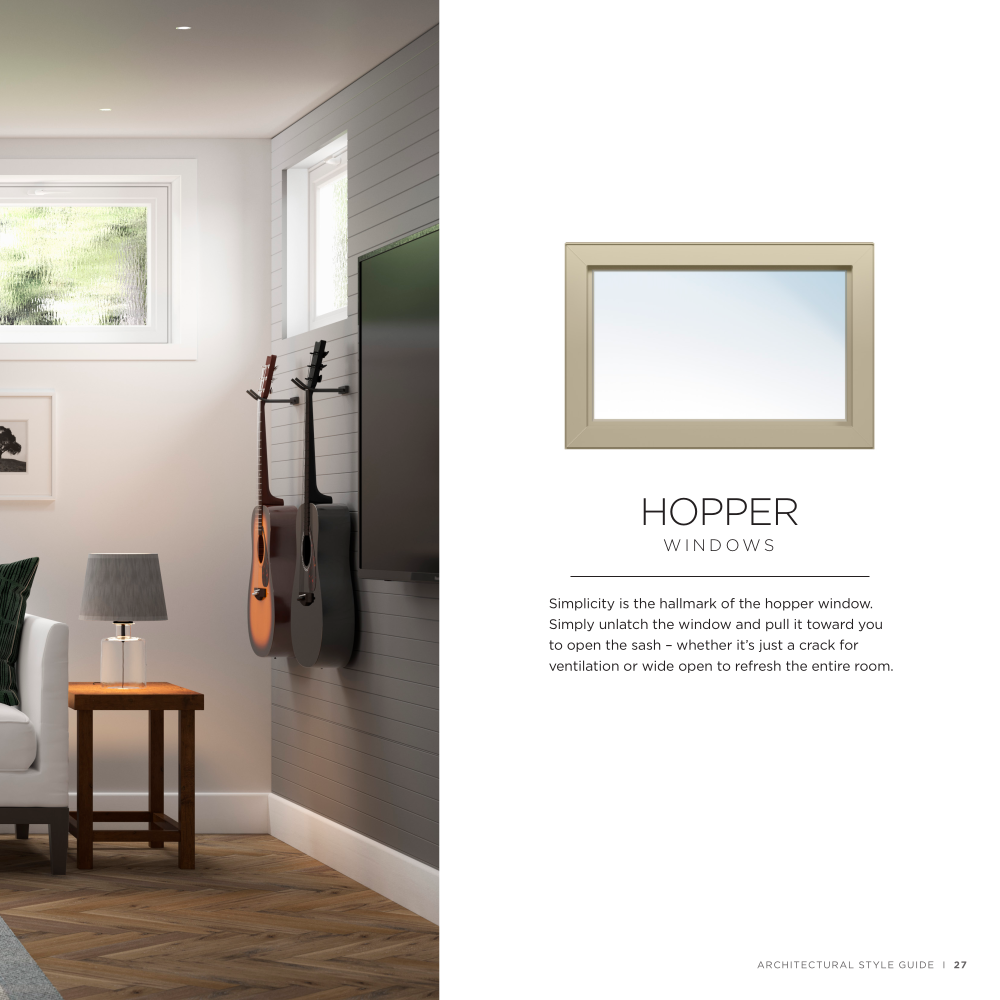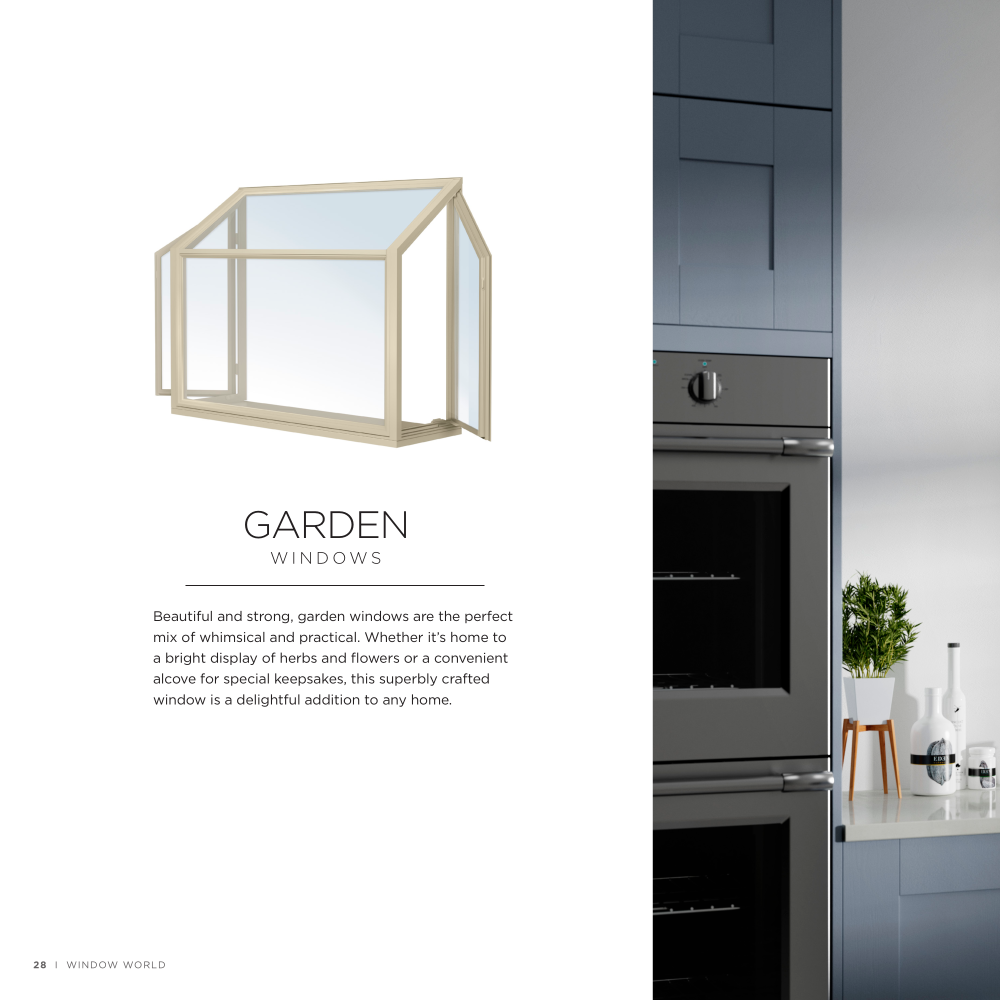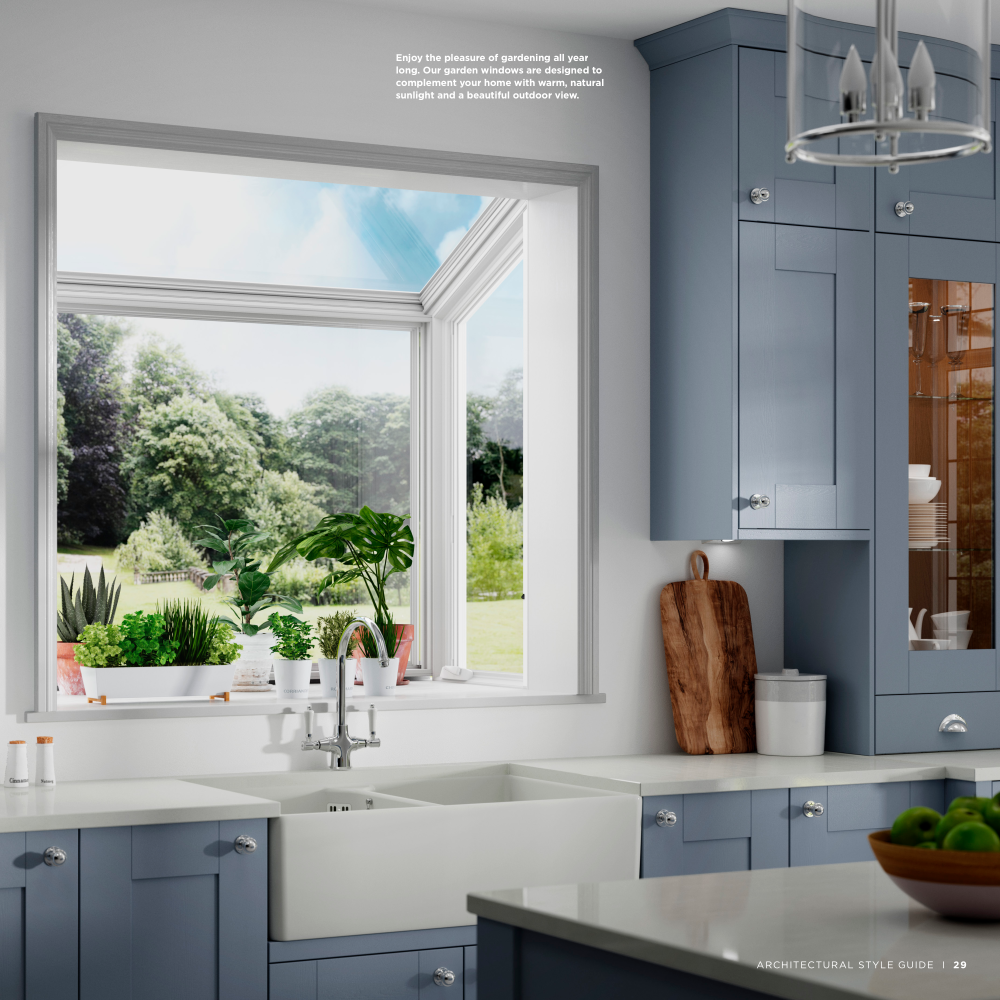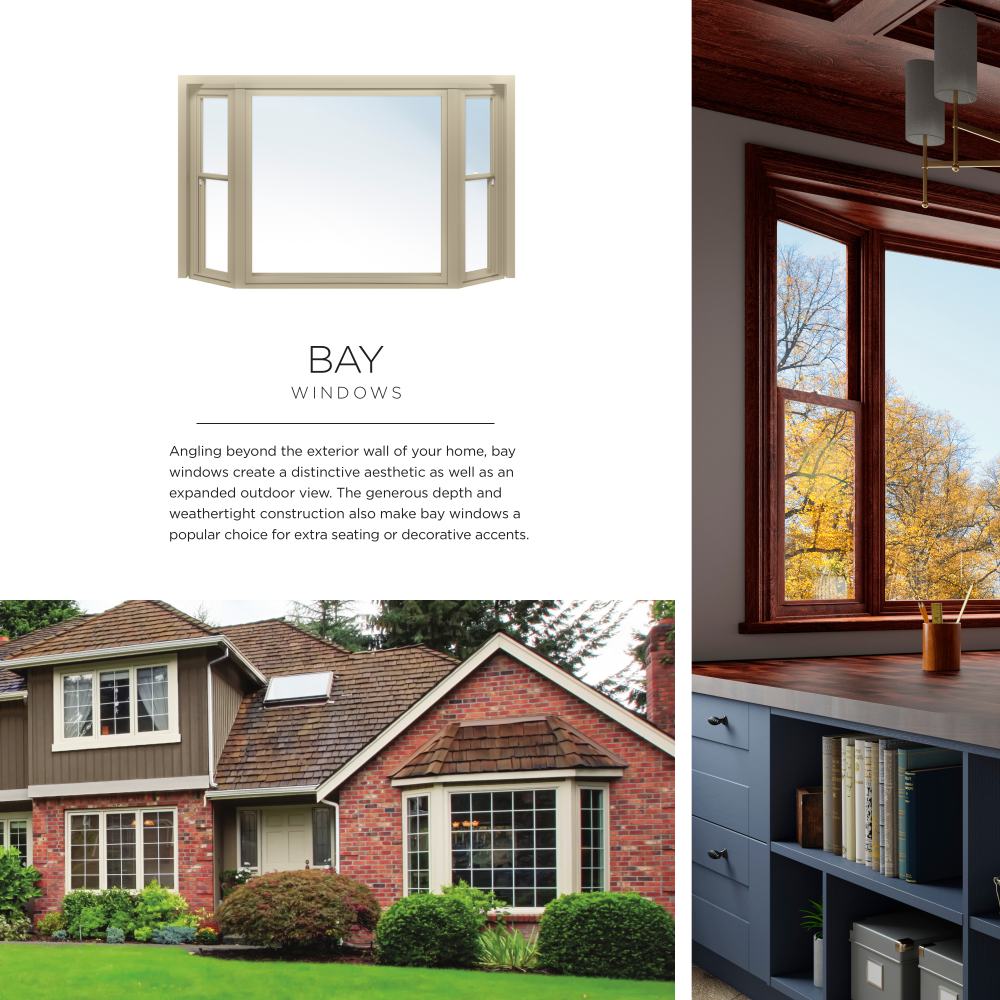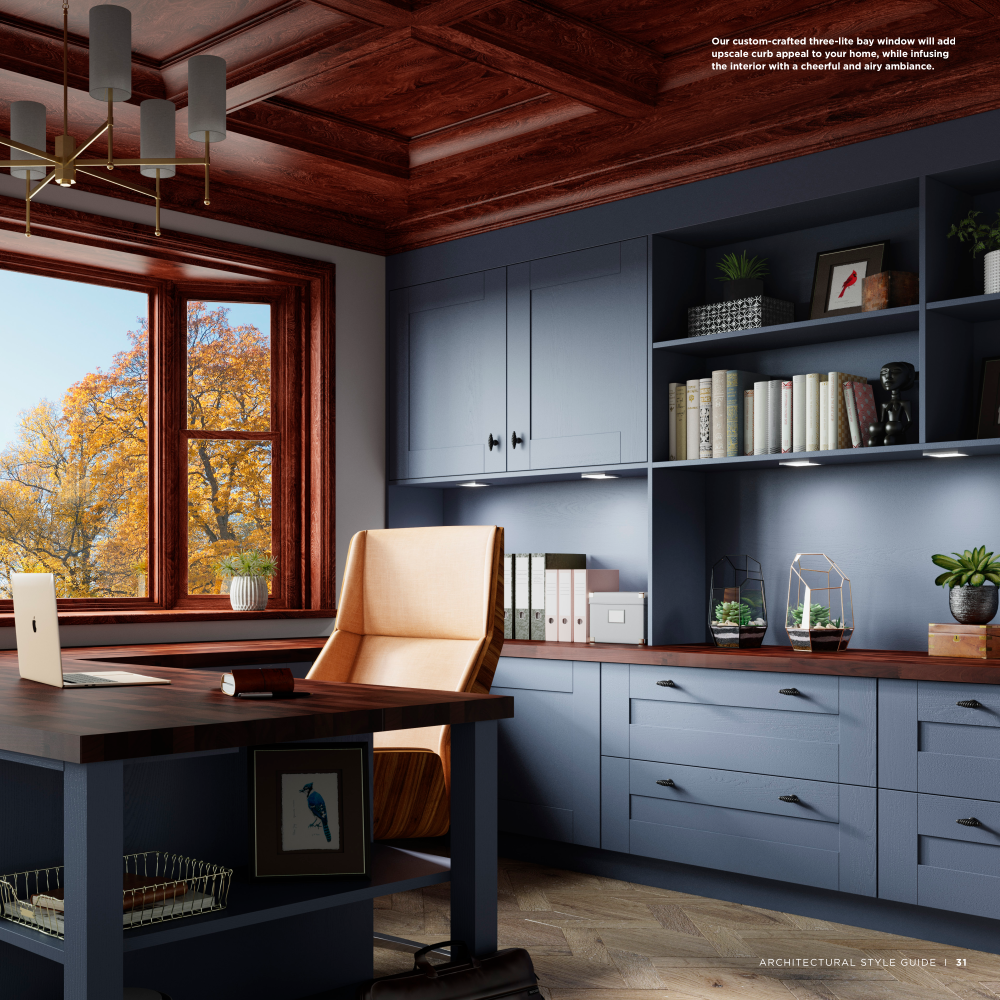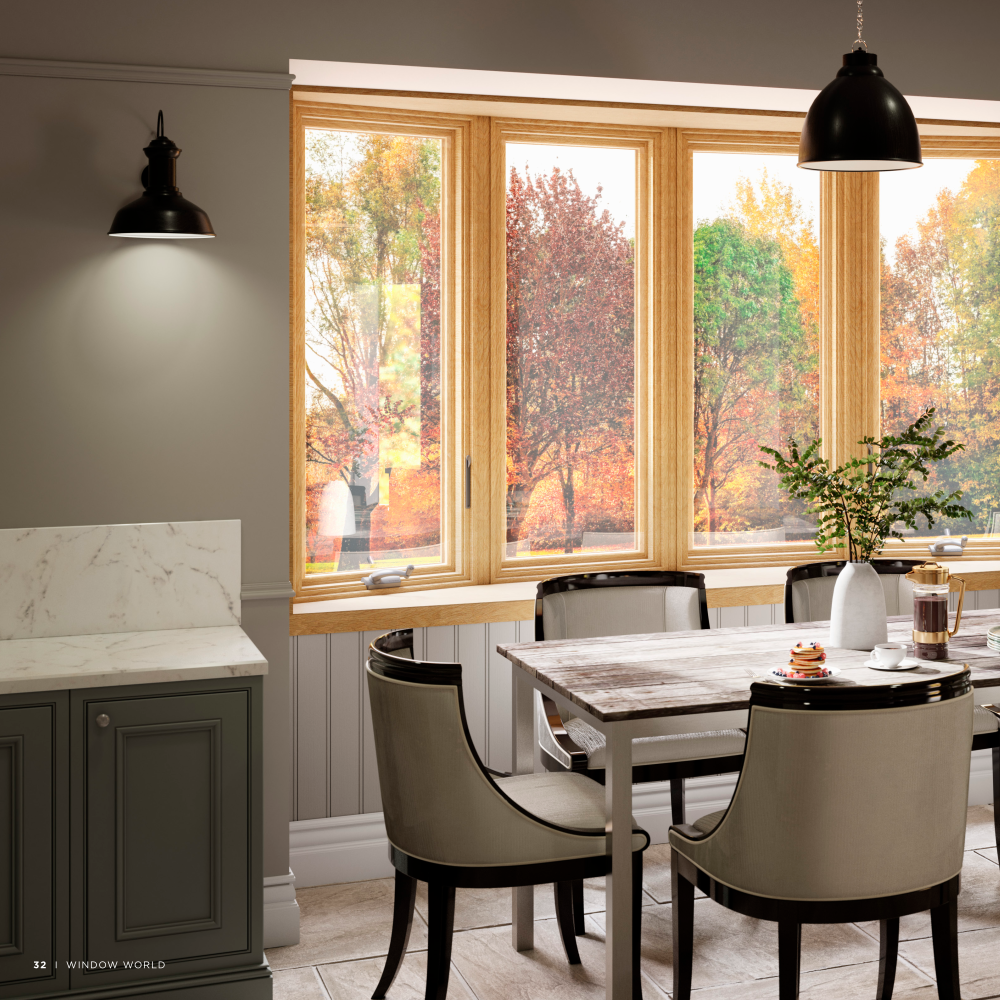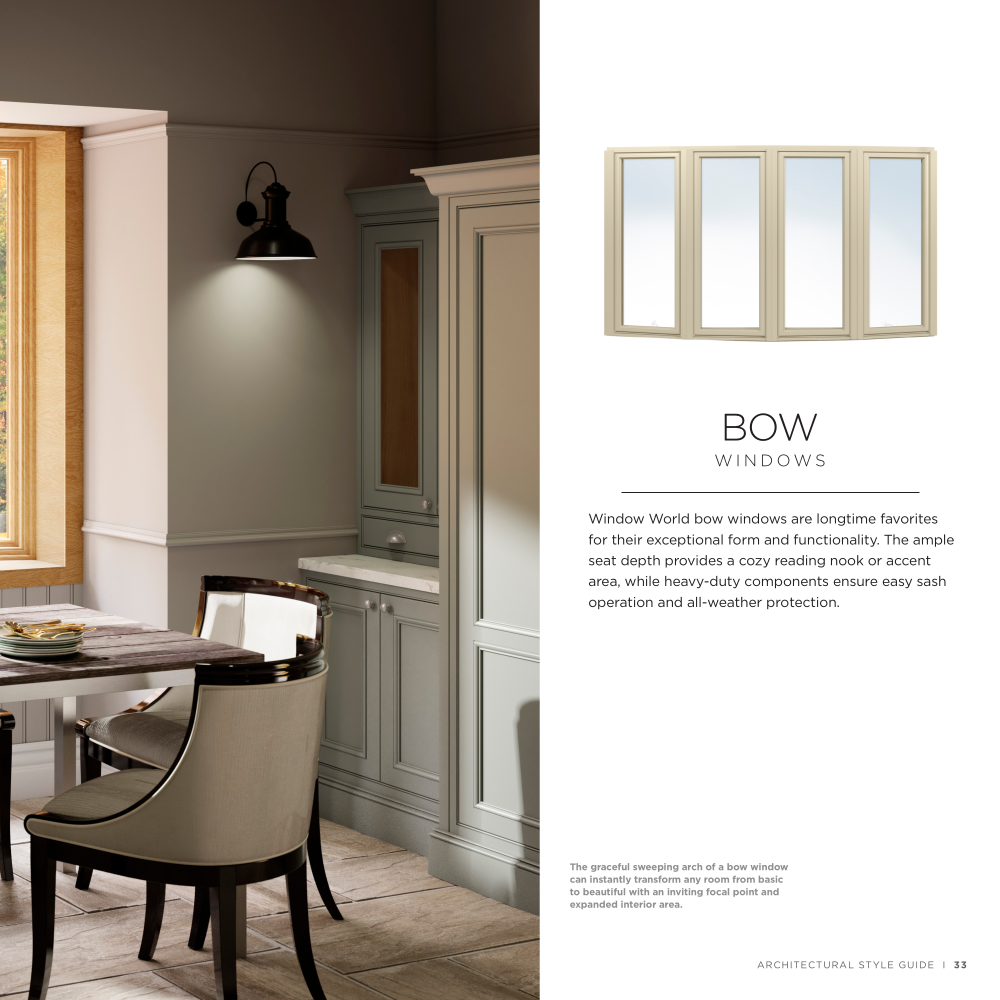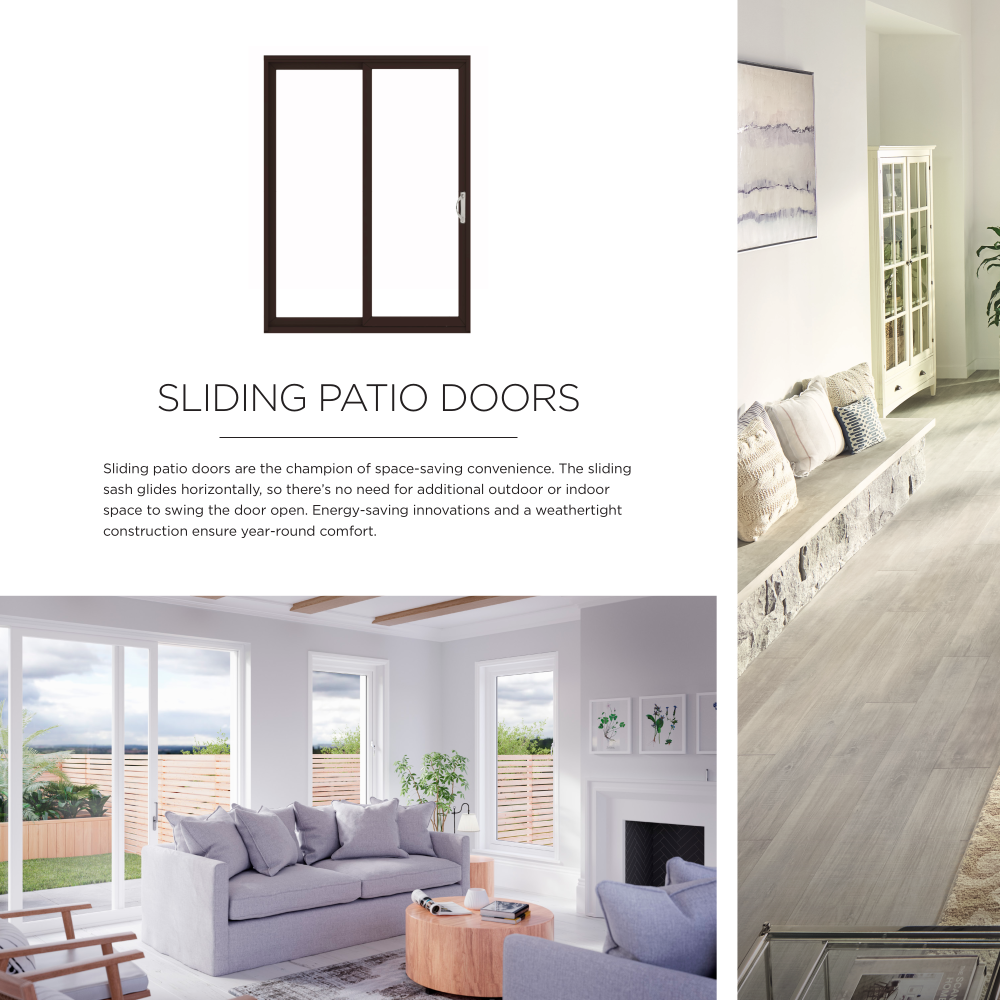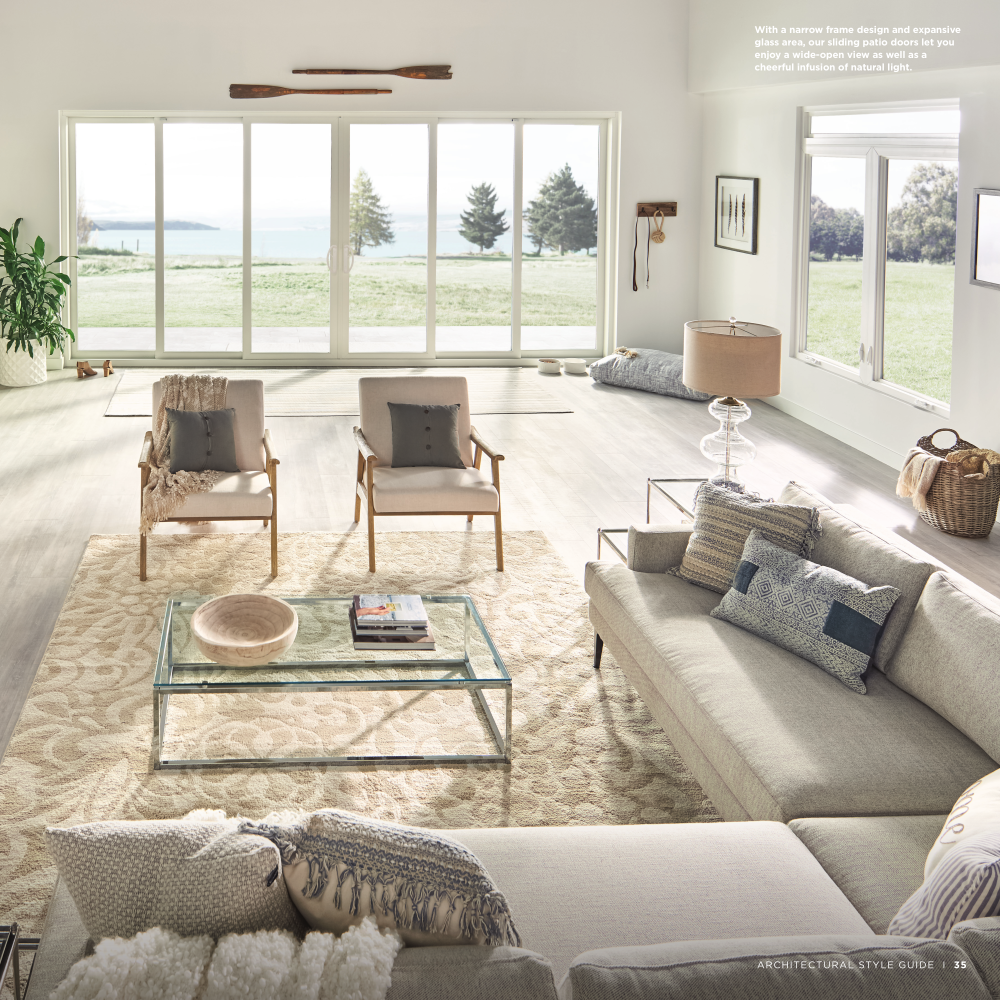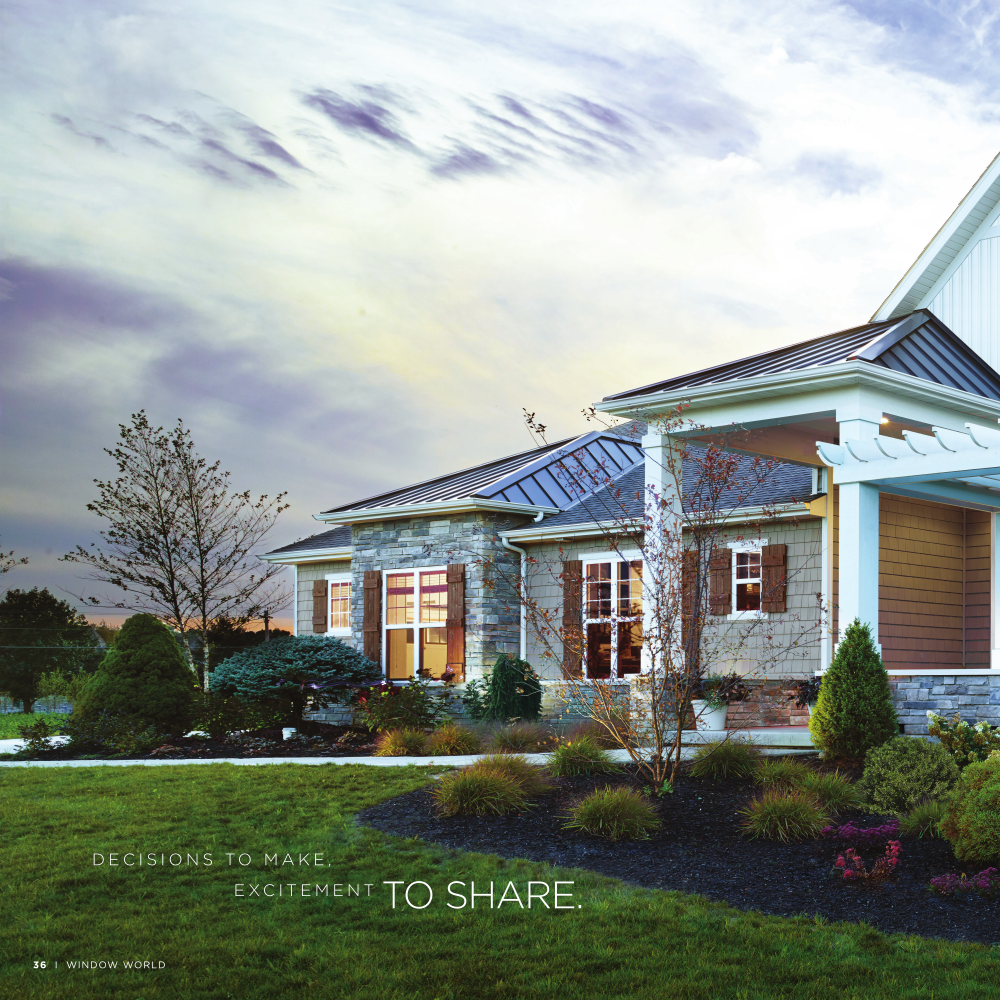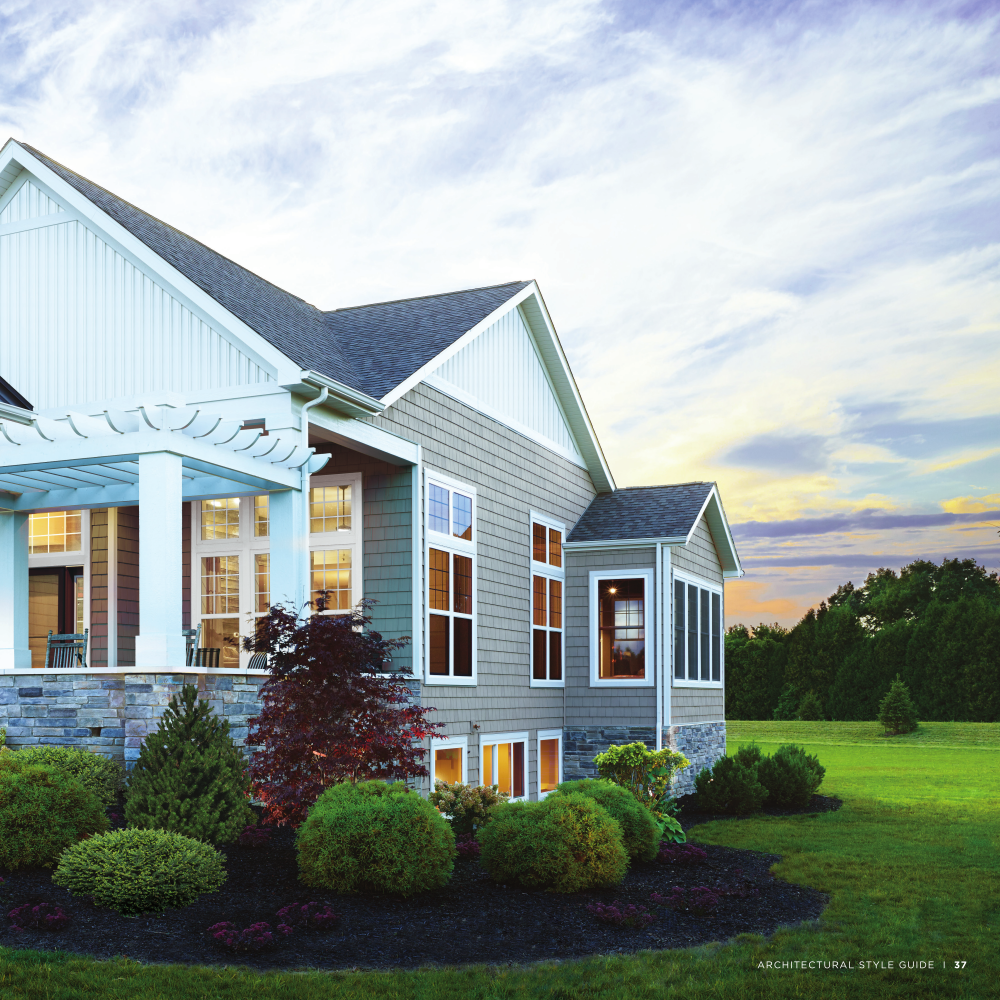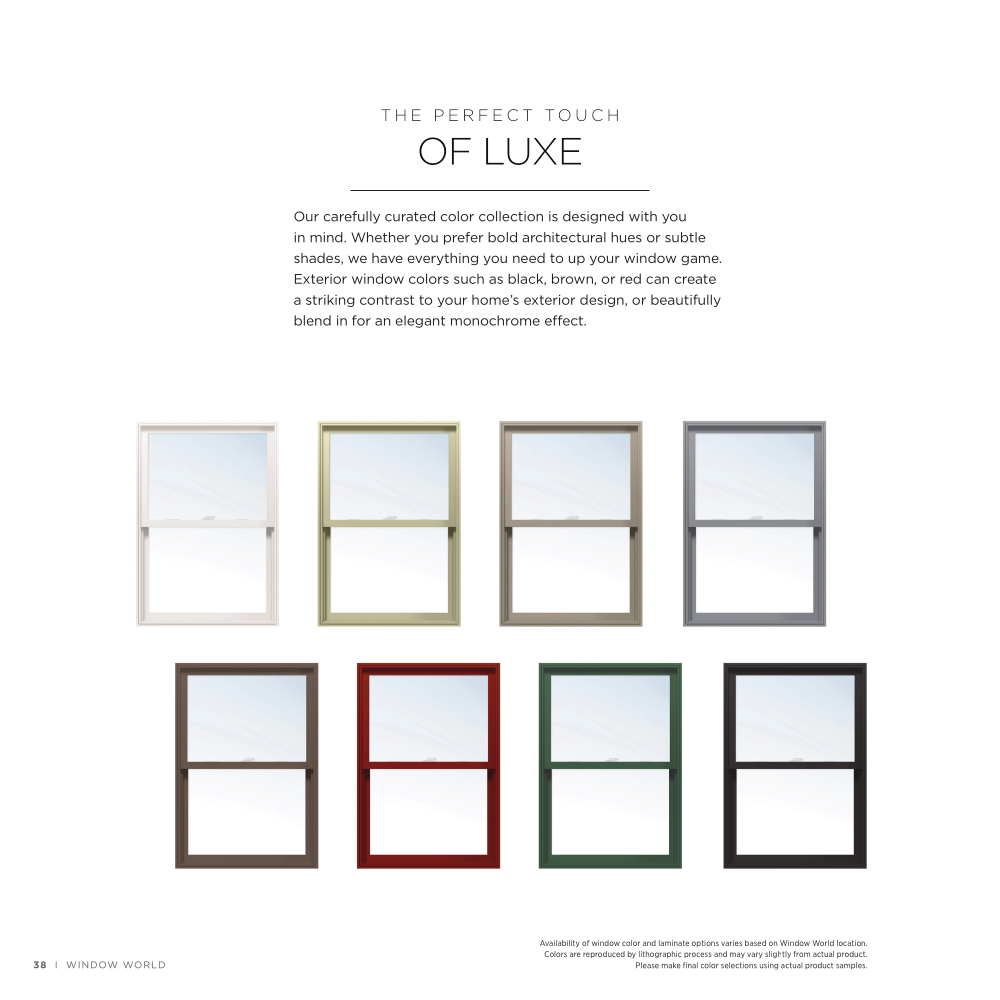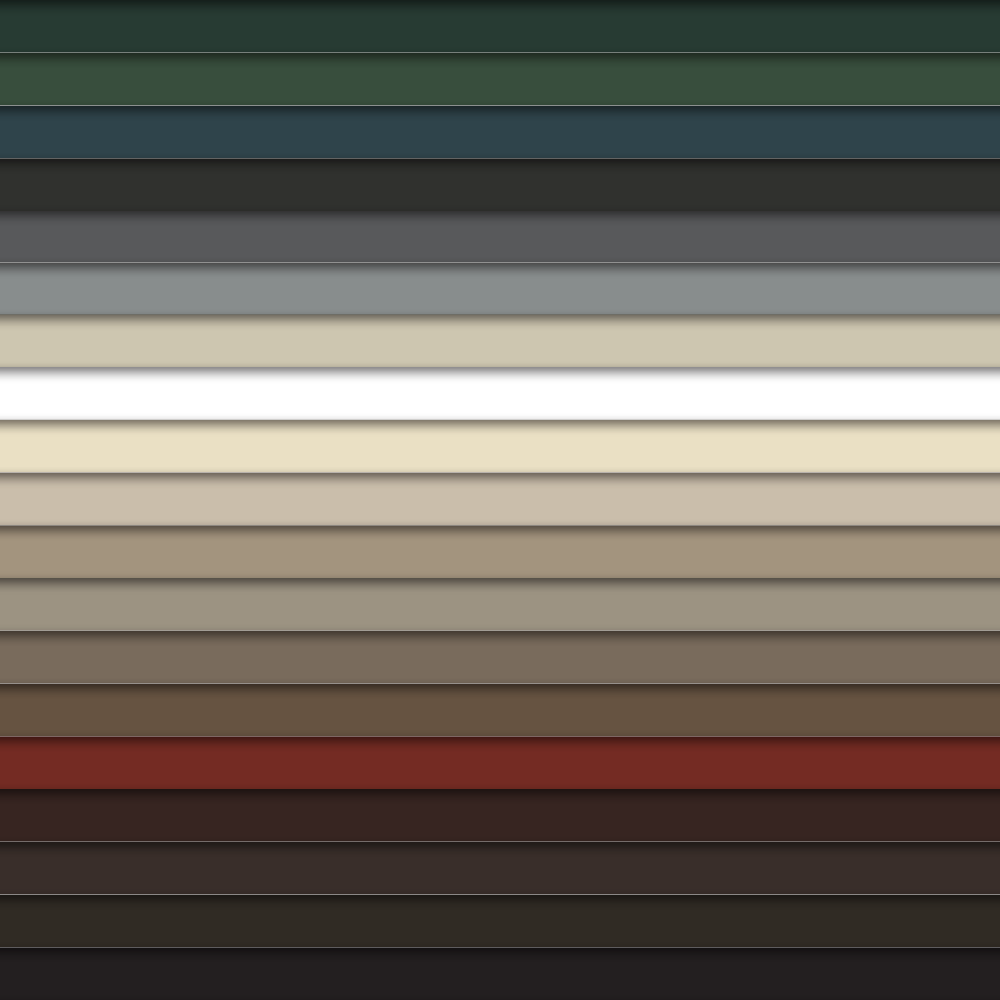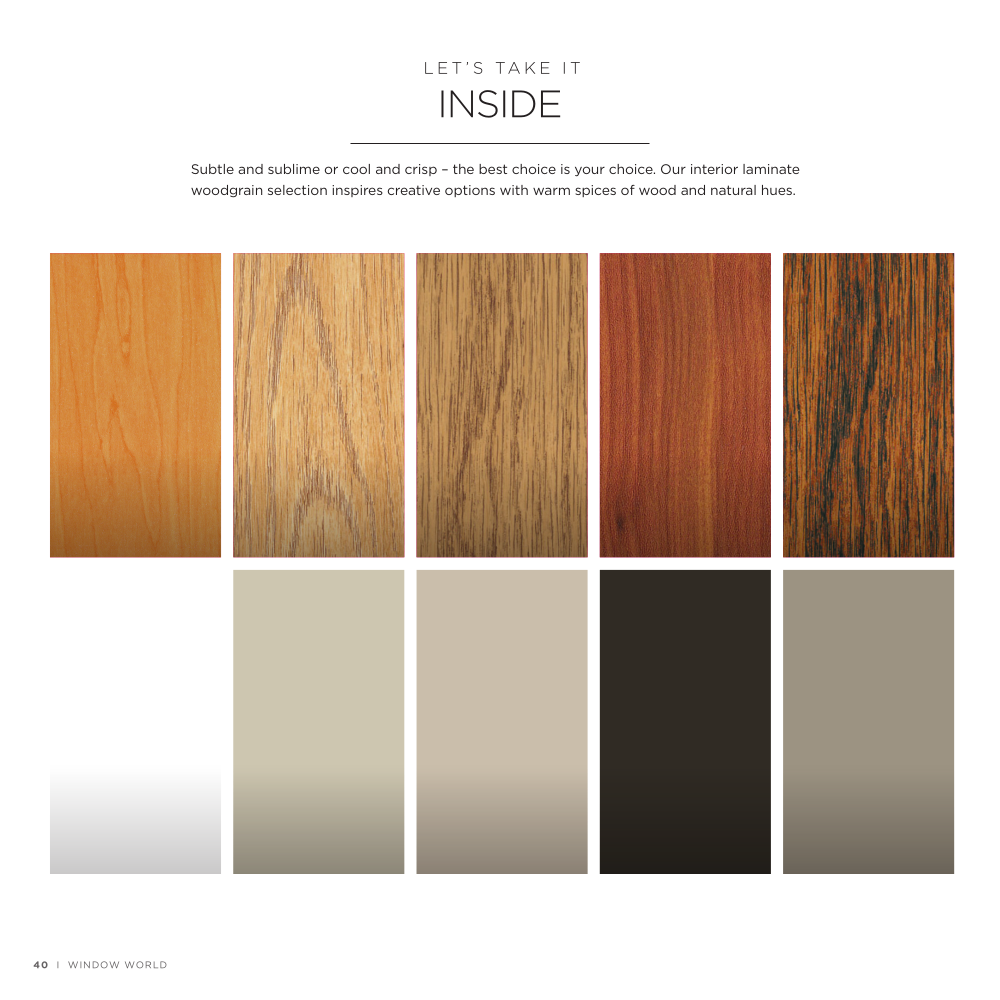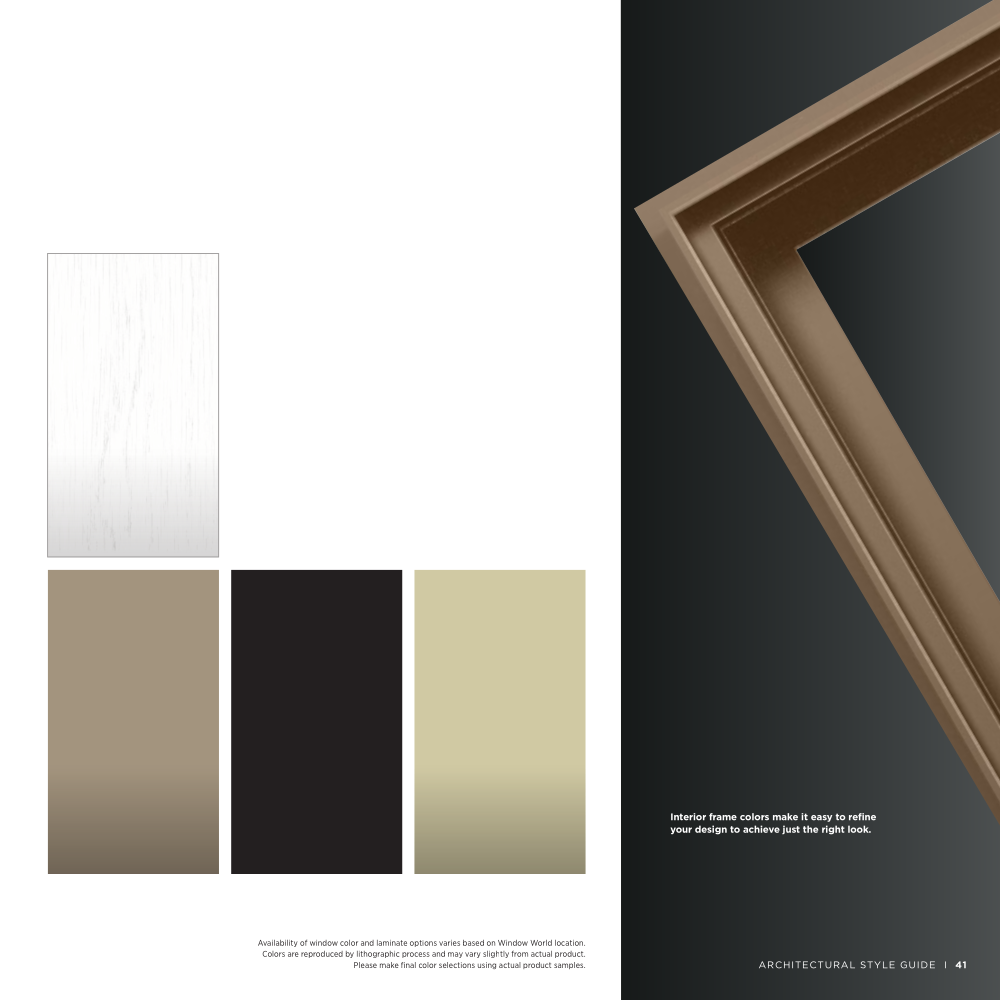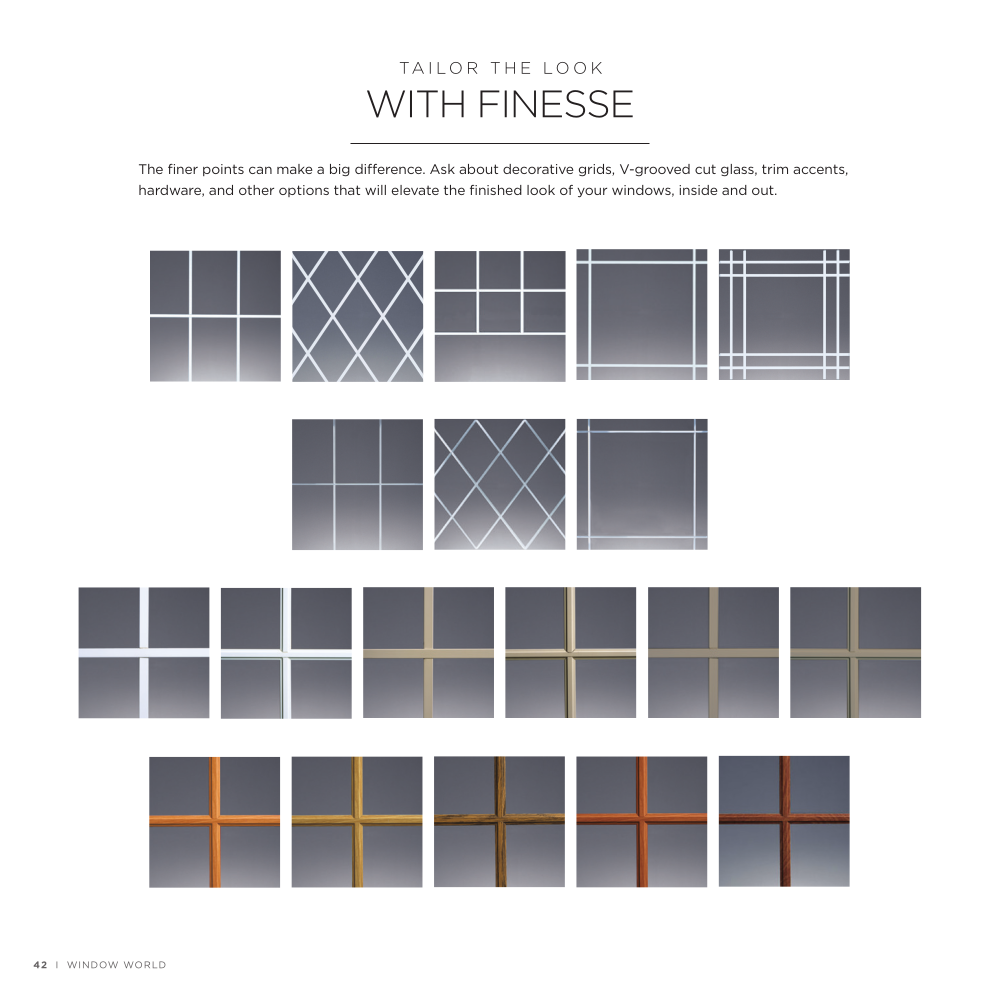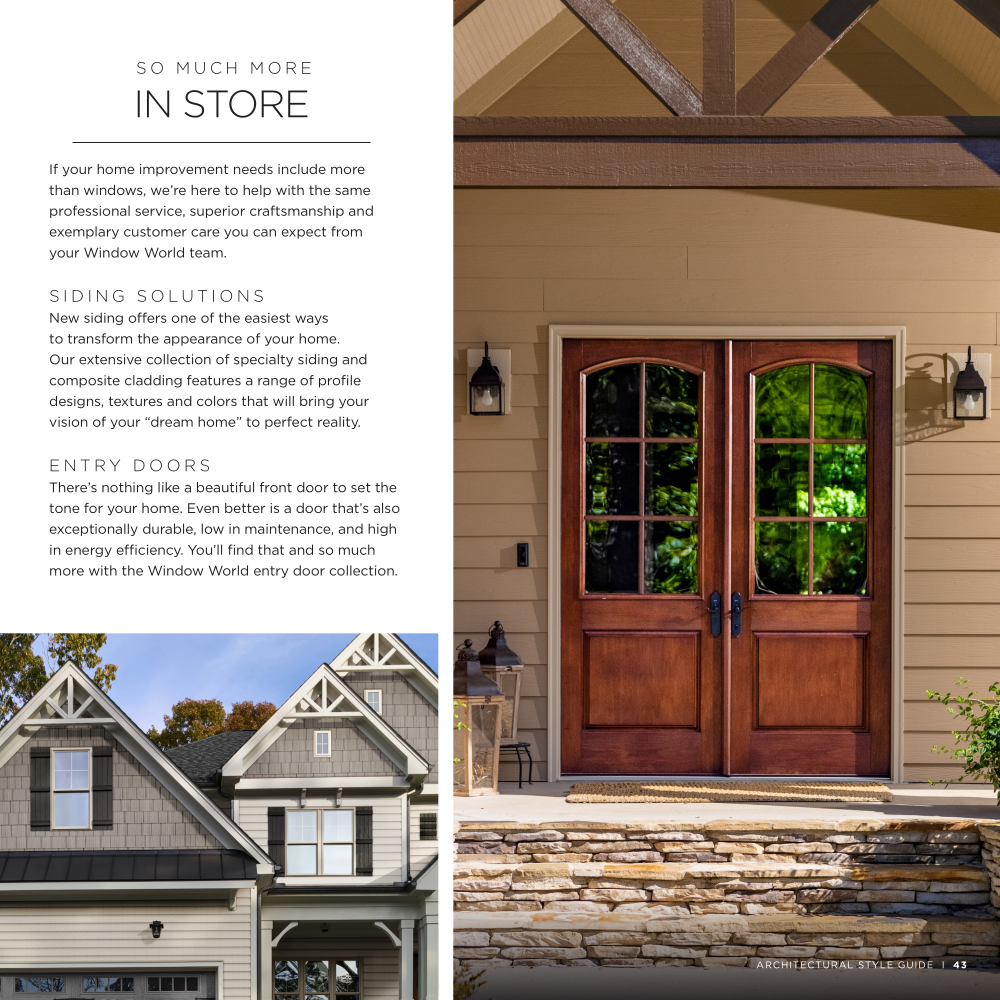 AMERICA'S LARGEST EXTERIOR REMODELER℠




MORE AMERICANS CHOOSE WINDOW WORLD.
HERE'S WHY...
Exceptional Quality of Work and Products Offered
High Performing, Energy Efficient Products
Licensed, Insured and Lead-Safe Certified
Good Housekeeping Seal with an Earned Reputation
Clearly Itemized Guaranteed Low Price
Convenient Financing Options
Industry's Strongest Lifetime Limited Warranty
Locally Owned and Operated
ENERGY STAR® Retail Partner
AAMA Certified
NFRC Certified
Made in the USA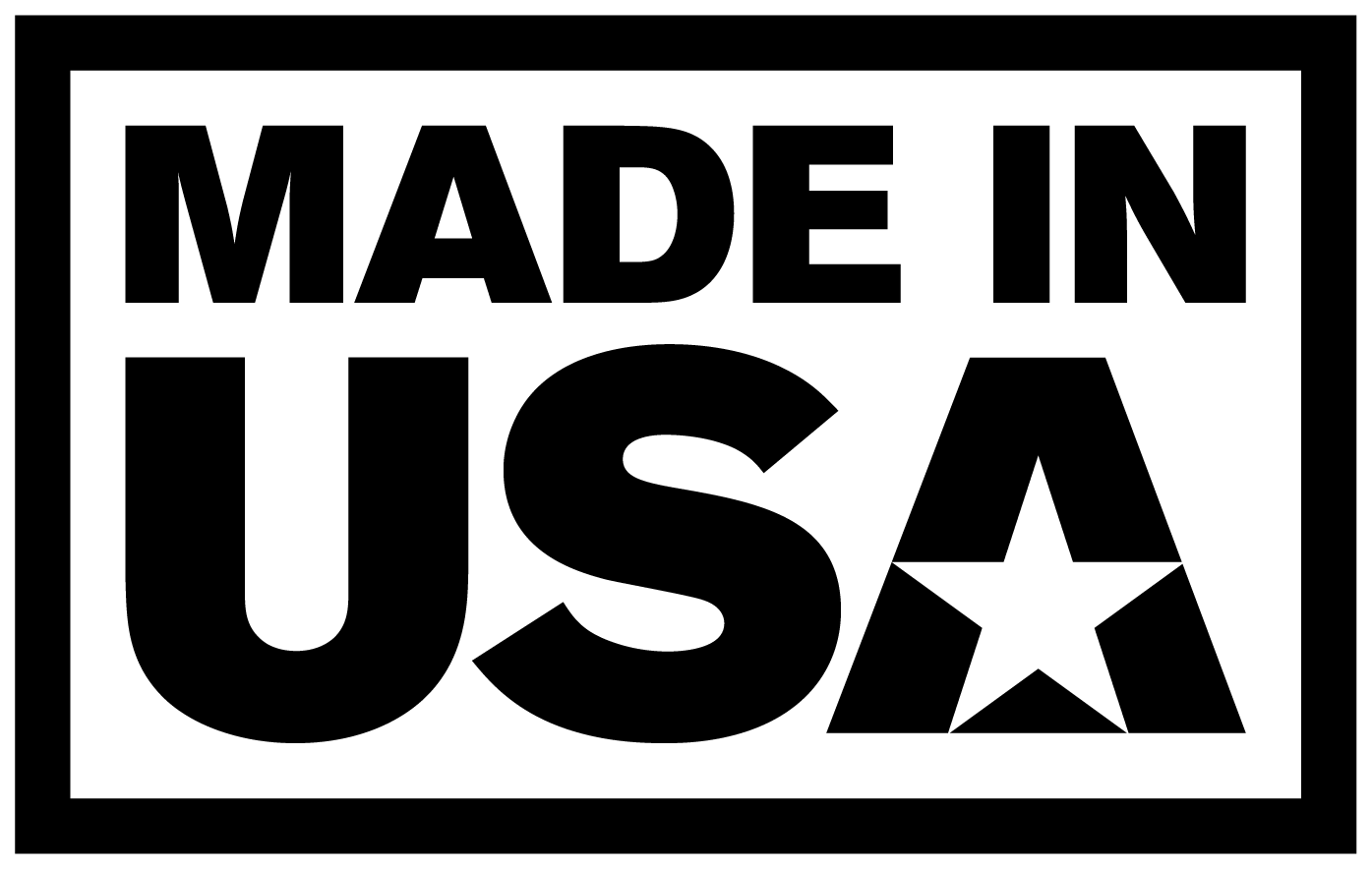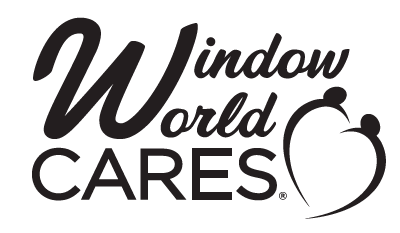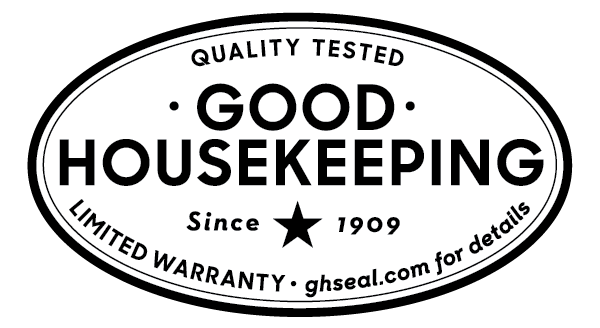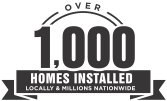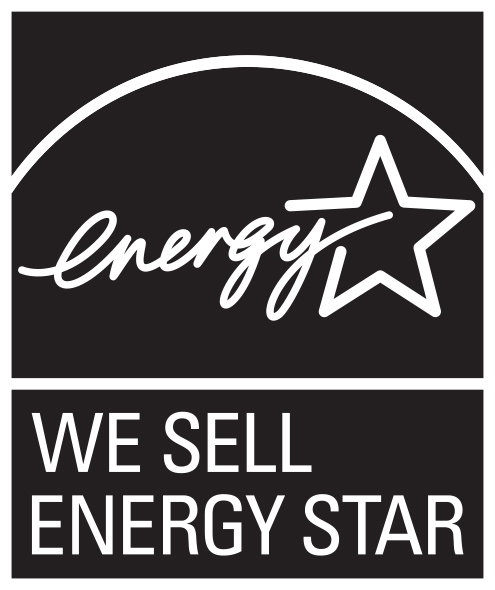 SHOWROOM ADDRESS:
905 Kalanianaole Hwy., #5006, Kailua, HI
This Window World® franchise is independently owned and operated by Madison and Leitrim LLC d/b/a Window World of Oahu under license from Window World Inc. Fully licensed & insured. License No. CT-36668 Previous sales are excluded and offers cannot be combined. ¹All payments based at 6.99% APR over 48 months. Bank approval needed. Must qualify. Ask for details. ²No interest if paid in full within 12 months with regular monthly payments. Bank approval needed. Must qualify. Ask for details. ³The Window World credit card is issued by Wells Fargo Bank, N.A., an Equal Housing Lender. Special terms apply to qualifying purchases charged with approved credit. The special terms APR will continue to apply until all qualifying purchases are paid in full. Monthly payments of at least 1.75% of the purchase balance are required during the promotional (special terms) period. The APR for purchases will apply to certain fees such as a late payment fee or if you use the card for other transactions. For new accounts, the APR for purchases is 28.99%. If you are charged interest in any billing cycle, the minimum interest charge will be $1.00. This information is accurate as of 1/1/2023 and is subject to change. For current information, call us at 1-800-431-5921. Limited time offer. *Select products only. Ask for details. For more information, consult your tax advisor and visit EnergyStar.gov.