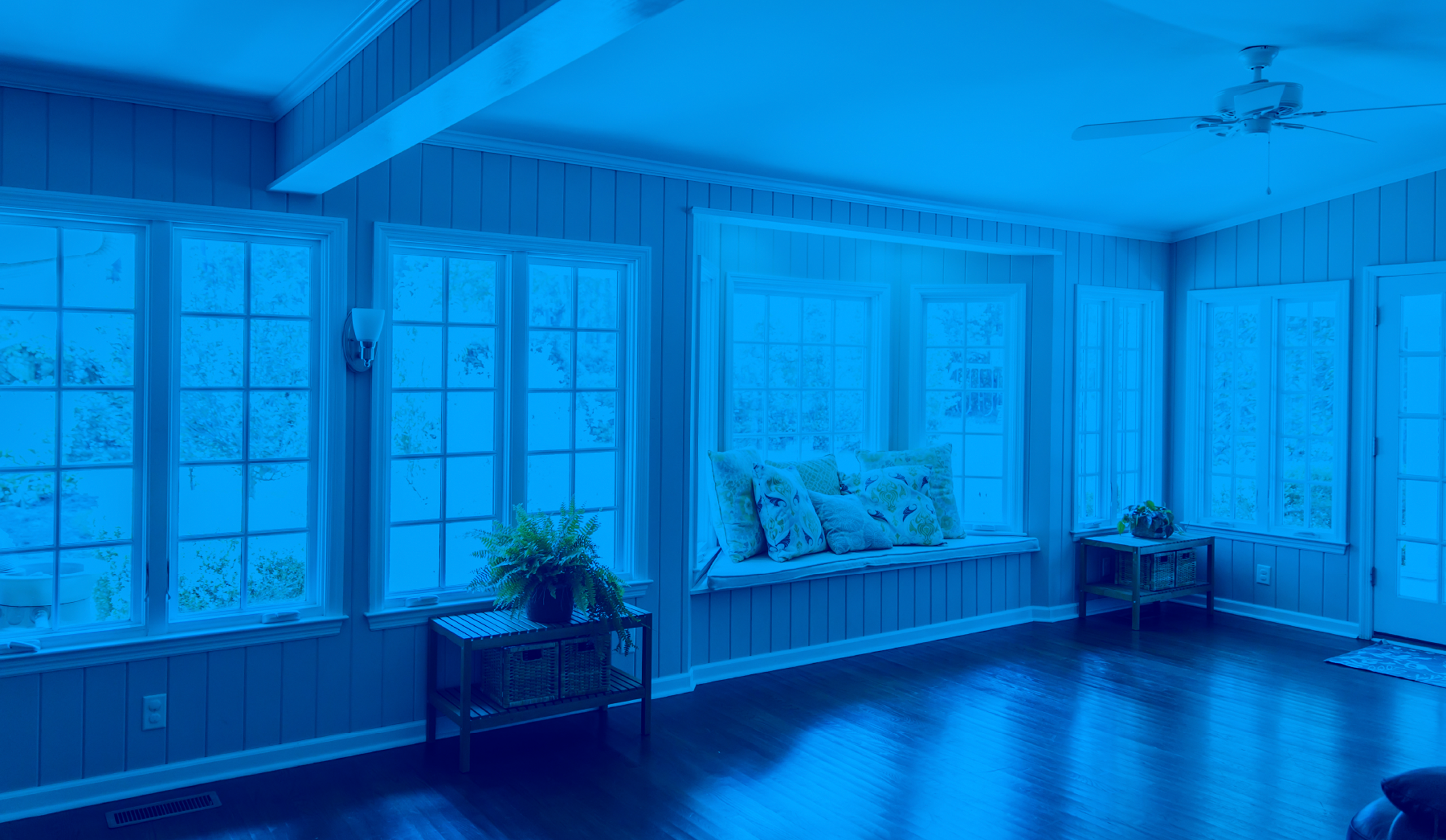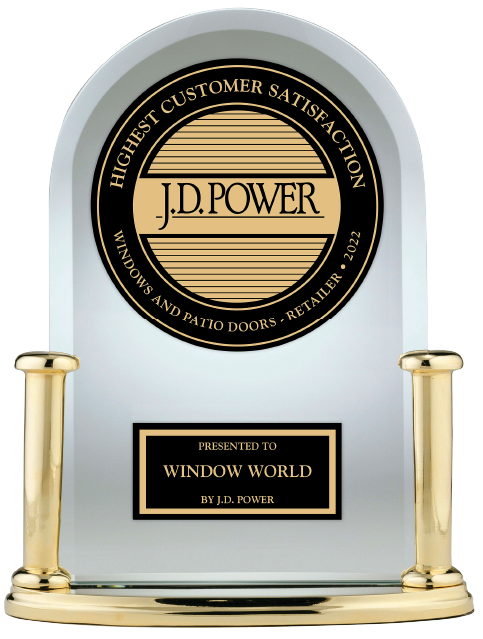 Highest in Customer
Satisfaction Among
Window and Patio
Door Retailers
#1 PRICE
#1 ORDERING AND DELIVERY
#1 SALES STAFF AND SERVICE
For J.D. Power 2022 award information,
visit jdpower.com/awards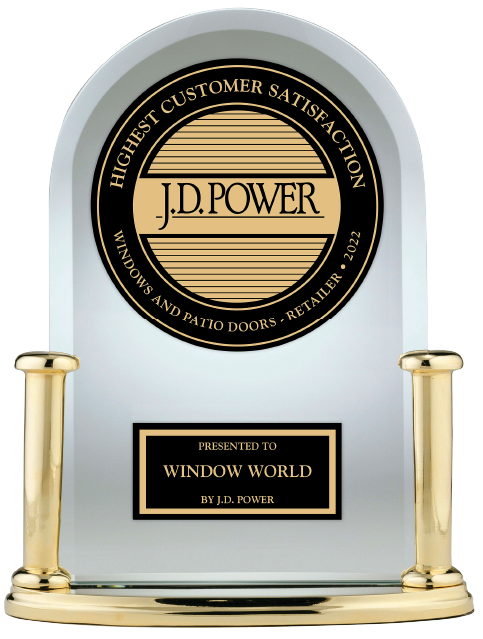 Highest in Customer
Satisfaction Among
Window and Patio
Door Retailers
#1 PRICE
#1 ORDERING AND DELIVERY
#1 SALES STAFF AND SERVICE
For J.D. Power 2022 award information, visit jdpower.com/awards
Receive up to

$1100 IN FEDERAL
TAX CREDITS

*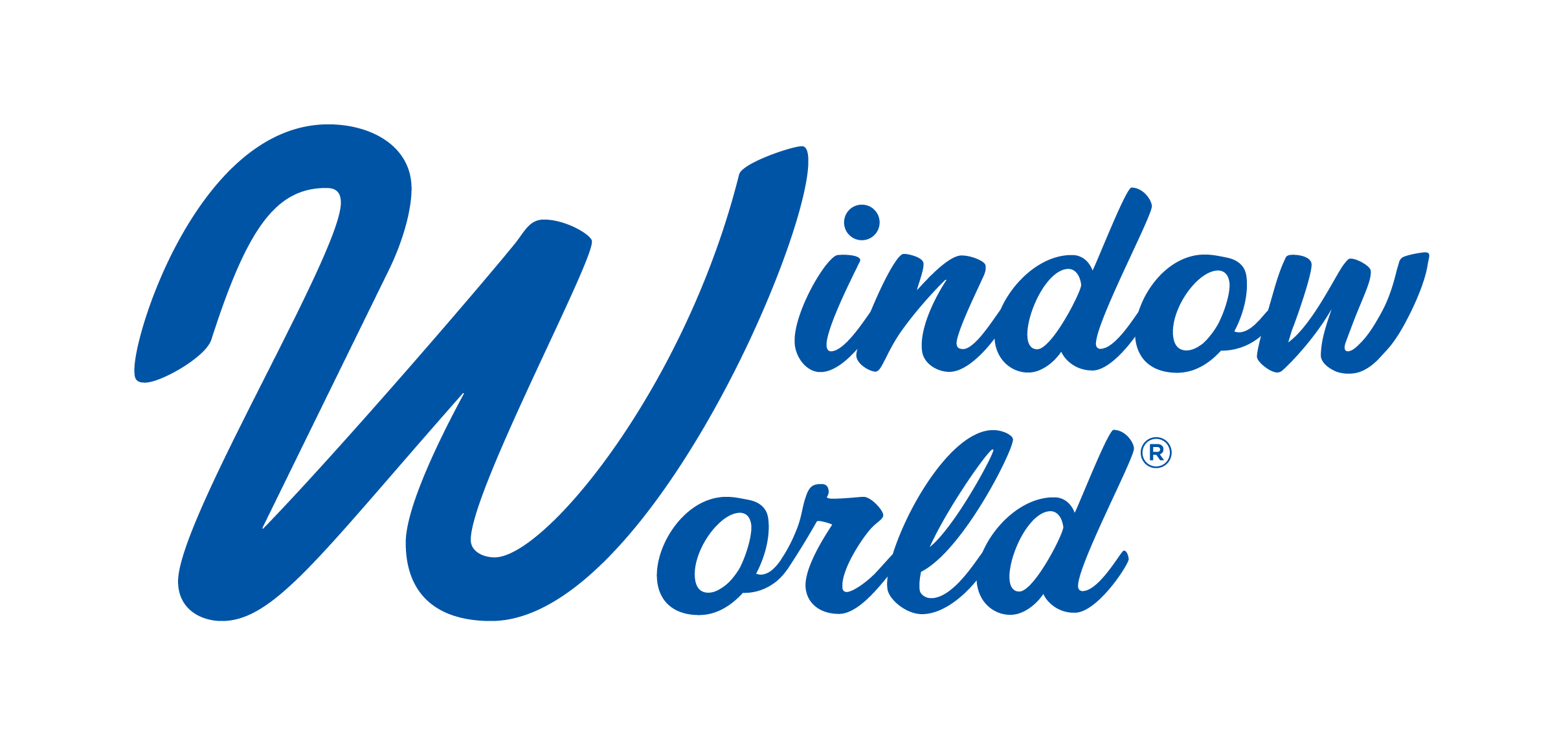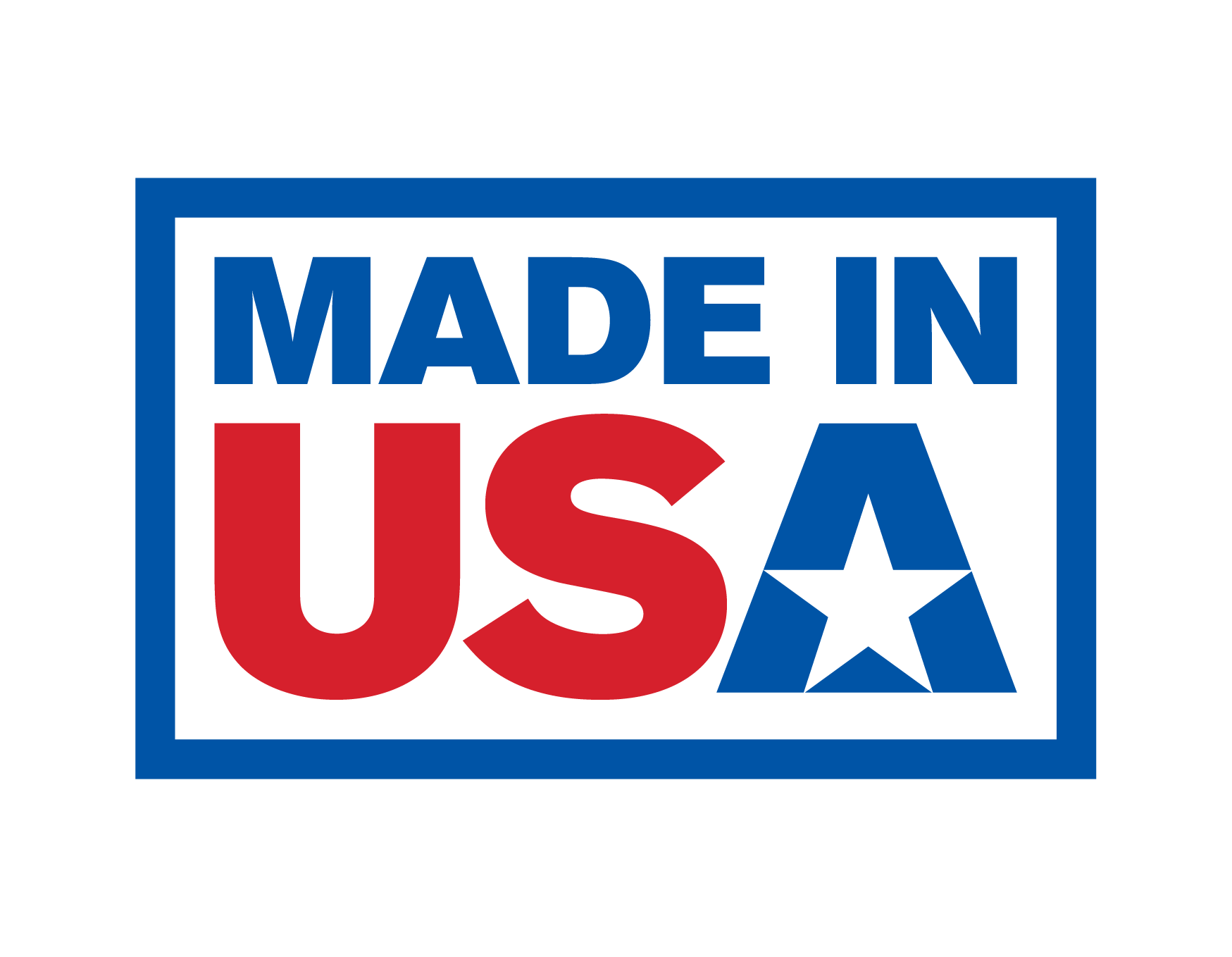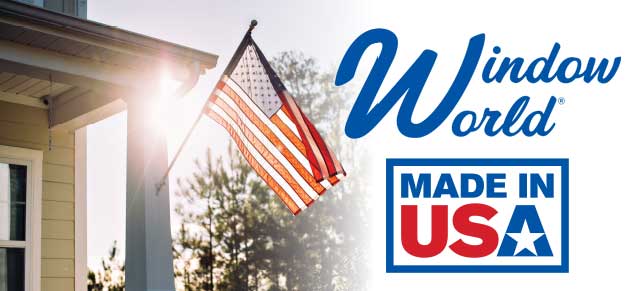 OUR HASSLE-FREE PROCESS IN
3 EASY STEPS!
YOU CHOOSE WHAT'S RIGHT FOR YOU AND YOUR ENERGY BILLS!
CHOICE 1
PREMIUM WINDOWS
JUST 60 MOS.
Eight 4000 Series Windows
No Hidden Fees
SolarZone™ Elite Glass
ENERGY STAR® Qualified
Installation Includes Premium Exterior Trim Package
CHOICE 2
LIFETIME ENTRY DOORS
JUST 60 MOS.
Factory Finished
Composite Jamb
Fiberglass Slabs
New Hardware
CHOICE 3
LOW INTEREST FINANCING⁴
$0 DOWN!
Real Customers, Real Reviews
DARRYL Sexton
2/16/2022 - Google
After several estimates we choose window world to install new replacement window in our home. They had great customer service very professional in their presentation (as were the other companies). We likes the fact that they are nation wide.
Rochelle S
2/10/2022 - Google
The windows themselves are very good and it is warmer and quieter. The installers were very nice and did a great job. Just when you order make sure you talk to the sales guy about how your door opening will change and how blinds for large windows might attach so there are no surprises.
Iris Lay
2/10/2022 - Google
I love my new windows they make my house look great. I have already received two compliments from my neighbors telling me how good the windows look. Thank you Window World !
Chris Armstrong
2/03/2022 - Google
While it took a looooonnnng time to get out windows, the company never gave us a hard time about any of the issues we had and was quick to respond and rectify any concerns we had throughout the process.
Very happy with these windows, so much better than the windows that were originally in the house.. Took quite awhile from ordering until the windows were built and arrived. But once here, the install was quick, painless, and professional.
Suzanne Hart
1/27/2022 - Google
Great service and installers. Love Window World.
Jim Barnes
1/20/2022 - Google
Very thorough and professionalEvery bit the quality and installation of a competitor who quoted almost twice my quote with Window WorldAbsolutely recommend
Gary Graham
1/20/2022 - Google
Very pleased with the professionalism and courteousness of the people we worked with at Window World. Prompt to get back to you if you have questions. Our window replacements were on order for a good while but once we received our windows, they were promptly installed. We were referred to Window World by friends of ours who used their services, and we are more than happy to recommend Window World to others as well.
Jeffrey Warren
1/17/2022 - Google
Good prices. Quality windows and doors.
Tyrone Pitts
1/17/2022 - Google
Guys did a great job!!!!!
John Joyce
12/17/2021 - Google
I had a great experience. Job looks great, the guys were friendly and professional. I would recommend them to anyone.Again we had Window World installed new windows. The installers were amazing. The look is phenomenal. If you need old windows replaced, this is the company to do it.
Bob McAloon
12/17/2021 - Google
Window world did a great job. Very professional.
Mark Fisher
12/17/2021 - Google
geat service,price and very professional
Henry Lewitt
12/17/2021 - Google
I love the windows, plus lifetime warranty. They seal your house. Your house is quiet and u will say on energy. Plus these windows make it harder for a crook to get in. . They are not cheap you pay for quality
blair redington
12/17/2021 - Google
Had our sliding glass doors done and a window replaced. Professional and thorough couldn't be happier no more leaks!
Diane Petetson
12/17/2021 - Google
Professional , friendly and on time. Kept everything neat and clean and explained everything about the windows. Would recommend them to anyone
Steven Skinner
11/17/2021 - Google
Great job good install
Diane Jungkunz malcolm
11/17/2021 - Google
It's been over 12 years since they installed my windows and they are still coming back to fix any little thing that's wrong with them for free that is customer service and I'm so glad that they're going to stay in business for a long time.
Nick Sanzotta
11/17/2021 - Google
Would use again. Quality products and installation. Very happy with our purchase and would recommend.
Harriet Ables
11/17/2021 - Google
Job completed quickly and efficiently !! Very happy!
Cherie Spatcher
10/17/2021 - Google
Jessie and Jason you all ROCK! These guys are amazing to say the least. They did way above my expectations. Superior Quality service in every area; work ethics, professionalism, knowledgeable and very courteous. They even cleaned up after themselves....WOW!!! Rare commodity these days. Every Company needs a Jessie and Jason. Thank you! I love my windows and doors. 😊
Lauren Barzee
9/17/2021 - Google
Super quick installation and did a wonderful thorough job! Very professional and easy to work with. Thank you Window World!
Dale Ackley
9/17/2021 - Google
Great group of installers. Chris and his crew were professional, courteous and their quality of work was hands down the best we have had. Highly recommended
Basilio Carrasquillo
8/18/2021 - Facebook
Staff was great did everything they said from start to finish. It took 5 to 6 months to get the windows as they said, I would have liked a little more communication in between" status updates " over all it was great
Connie
8/17/2021 - Google
Chris and his team did a great job!
Kenneth Domke
8/17/2021 - Google
Service was excellent and warranty can't be beat.
Lois Stanley
7/17/2021 - Google
Window World met all of our expectations! They were professional, on time and provided quality workmanship! Would highly recommend!!
bronwyn mclemore
4/17/2021 - Google
The people that we worked with were friendly and efficient. We love our new windows!
Tracy Scurfield
4/17/2021 - Google
Window world did a good job, all windows fit and new patio door operates perfect. Would recommend to all.
Frances Gilbert
4/17/2021 - Google
Window World completed the job as they agreed todo. It was completed in a timely manner and did an excellent job. No complaints at all. They were very professional and courteous.
Amy Moberg
3/31/2021 - Facebook
They did a fantastic job! Michael and his crew were our installers and we could not be happier! love my new windows
Lynne Werner
3/17/2021 - Google
Great company, great customer service. Would recommend. Very happy with the end result. Had three windows and two large patio doors installed. They look great. Thanks to all the installers, diligent workers. Sales people were not pushy and recommended things we hadn't thought of and everything turned out beautifully.
Eugene Hagans
3/17/2021 - Google
Good very professional people that I've talked with
Monique Lomax
3/17/2021 - Google
Had three very large windows installed at a beachfront property. The installers did a phenomenal job, and I couldn't be happier with the entire process! Took a bit longer to get them due to Covid, but well worth the wait! Great price, in comparison to other quotes I received, and great customer service! Tom Maughan was such a joy to work with, and he was so knowledgeable. Highly recommend this company for all your window needs!
Karen Grieninger
3/17/2021 - Google
The installers were on time, efficient, made sure everything was done correctly. One window was a little too small and could have just been filled in with a lot of caulk, but the installer ordered a new window so it would be "done right". He knew that it would take a while to get that new window so he caulked it temporarily so the room could be used in the meantime. The new window has been installed now. No problem. No additional cost. Everything was left clean. The office staff (Macie) was wonderful and very helpful. The cost of the windows was far below all the other estimates we got. And the quality is great. They have a super replacement policy as well. The windows are very energy efficient! We are very happy!!
Kristina Guy
3/17/2021 - Google
The windows are really nice and efficient. The employers are great and very professional. Lifetime and I mean lifetime warranty on the windows.
Derek Gilbert
3/17/2021 - Google
Great prices, a little slower to install due to the pandemic and a glass shortage, but they were installed today. Installers were very quick, efficient, and professional. Windows look terrific.
Bridget Harrison
2/17/2021 - Google
Simply Fantastic! We recommend them to everyone
Cathy Shaw
2/17/2021 - Google
Awesome
camille parker
2/17/2021 - Google
Had a minor problem with a window installed in 2013. Associates very helpful. Great service and lifetime warranty. Would recommend window world.
Ann Geisel
2/17/2021 - Google
Casey was very pleasant, efficient & professional in handling our call.We love the quality/functionality of the windows.Thank you! Annie & Sam
Bryan Szendel
2/17/2021 - Google
We had such a great experience and we are customers for life! The installers were top notch and friendly. You can't beat the price and warranty. Our windows look amazing now and are so much more efficient. Highly recommend!!
Jessica Gooch
2/17/2021 - Google
The salesman and installers were very courteous and answered all of my questions. The window looks wonderful, and it was installed really well. I would definitely recommend Window World.
Dotty Heritage
2/17/2021 - Google
Our work crew was excellent. Arrived on time. Worked well together and respectful. They were very neat and efficient. We are very happy with Brian, Clayton and Travis. Our windows are excellent. They are so easy to use and keep the house nice and quite. Energy efficient and beautiful. Thank you!!
Mike Odom
2/17/2021 - Google
Of the companies that l called Window World was the only one that followed thru with an appointment and proposal/estimate. I'm completely satisfied with the instillation.
Joshua Eberling
2/17/2021 - Google
The windows arrived ahead of schedule and the installers worked very hard to get them all installed in one day. They were very polite and skilled and best of all they cleaned up after themselves. We highly recommend them.
Mary H Stafford
2/17/2021 - Google
Window World gives you a high-quality product as well as quality service.Their technicians are knowledgeable and polite. Clean and efficient.Can't wait to start out next project with them. Special thanks to the office staff!!
Rene Berberich
2/17/2021 - Google
Tom Maughn, Rep, was very professional, friendly and helpful. He provided a quote right on the spot and it was very reasonable. The installation team was great. They were efficient, polite, cleaned up after installation and did quality work. I love my new windows and patio door.
Vinn n
2/17/2021 - Google
They have done a good job. Install looks great.
Marie Reeder
2/17/2021 - Google
We appreciated the level of communication while the windows were being custom built and we were kept apprised of progress. The installers, Paul and Mike, arrived on time, worked non-stop and were very professional. Job well done.
J. Adams
2/17/2021 - Google
The ultimate in service, & product quality!
Pam Reed
2/17/2021 - Google
I purchased windows in 2006, and in 2013 I contacted them to replace a few windows and make repairs due to small fire damage. They responded quickly and made all repairs/window replacements per guarantee. Great service and no costs to me! I just called to replace and repair a few windows. Again no fuss! Awesome service! Thanks
Christina Mattea
2/17/2021 - Google
Mike, Jason and Paul Rock from the beginning to the end. When you have Custom Sized windows, it's a process and it has been a wonderful experience. I'm a property manager at Creston House Condominiums and Window World will be getting a ton of business from us. Looking forward to A long relationship!
Anthony Oliva
2/17/2021 - Google
Window World is great. Great salesman. Great installers. Great product. I'm very happy.
Julian Hagen
2/17/2021 - Google
17 windows and 3 sliding glass doors replaced. Everything looks great and the installers were courteous.
Linda Lockett
2/17/2021 - Google
❤️
Rhonda Dalvine
2/17/2021 - Google
We were impatient waiting for the patio doors but once they were in, install was scheduled the next day. Guys were great! When the tech came back to do a virtual with inspector, that went great, too
Victor Hernandez
2/17/2021 - Google
Great energy efficient windows installed. Installers were excellent and professional. Well worth the money. Very happy.
Lisa Williams
2/17/2021 - Google
Love my new sliding glass door 😊 Very professional, polite and experienced installers. They were fast and efficient with installation. Great service all the way through the process. Window World replaced my windows in 2009 and I had the same great experience! They stand behind their product and no hassle warranty!! Thank you Window World!!!
Daniel Wertz
2/17/2021 - Google
Worked quick. Didnt over sell. Respectful of our space.
tim fortin
2/17/2021 - Google
The installers were very polite answered my questions and did an excellent job they spent time to make it right and look good
Robert Karwowski
2/17/2021 - Google
Very professional and efficient window installation. I love the look and the utility savings the new windows will bring!
J Rhodes
2/17/2021 - Google
Window World replaced all our windows and doors. Everyone was very professional and helpful from the beginning to end. I would absolutely recommend the company
Robert Bell
2/17/2021 - Google
Great Company, had zero problems with them.Had to wait for city to inspect after installation because of covid shutdown, but the company was very pleasant to work with!
Jason Tonge
2/17/2021 - Google
Awe some Sales Professional
Dusty Cersey
2/17/2021 - Google
Currently in with the EPIDEMIC going on please be patient when ordering windows, believe me they are worth the wait. My home is 43 years old and they had black window panels! Now with the new windows which includes security latches. Where I had 2 windows there is now one without all the window panes! They are beautiful and it has made my home look at least 15 years newer! The crew that came out Chris and Matt, very awesome! Nice job!
Amy Mannis
2/17/2021 - Google
Chris and Matthew were very professional, polite.Highly recommend, the windows are beautiful, they were installed with care and attention to detail cleanliness was a priority, as to my walls, carpet, curtains and blinds.Can't give enough praises to my experience with Window World!
Chris Lowery
2/17/2021 - Google
Casey was polite and willing to provide service on my window ASAP.
I love the new window installation, it really made my house very beautiful, no noise, less heat , the crew who installed it are so crafty and had a clean and fast work. I'm very satisfied!
Janice Lore
2/17/2021 - Google
Kevin and his crew did a great job and clean up ,was on time they said they would ,showed me how to work the door ,and windows . GREAT JOB KEVIN Thank you Jim and Jan Lore
B Horne
2/17/2021 - Google
The salesman was open and honest. When my windows came in, the workers were timely and professional. The windows look great and I can already tell a difference in hearing outside sound and sun exposure inside. Definitely a great buy.
edwin stanley
2/17/2021 - Google
I can not come up with enough accolades for the windows, installation or the installation team . Happy with the process is an understatement. And i'm Not exaggerating, being paid, an owner, employee, etc. Highly recommend Window World!!!
Teresa Cotton
2/17/2021 - Google
They provided excellent service. The two Technicians did a great job removing and installing windows. Thanks to Chris and Mat!!!
matt campbell
2/17/2020 - Google
The quality of the windows are 5 stars and very energy efficient, but the production time is quite long at this time (about 12 weeks).
Gloria Francisco
2/17/2020 - Google
Window World did an amazing job.They went way and beyond with customer service. The windows look great and were installed by Brain and he did and excellent job.Thank you Brian
Gail Guenther
2/17/2020 - Google
Our installation crew was great. Cleaned up everything.
ryan bourque
2/17/2020 - Google
The installers were great, Will and his team went above and beyond every step of the way.
Fred Setchell
2/17/2020 - Google
Window World did exactly what they said they would do, without any surprises. Everyone from the sales person, girls in the office and the installers were very professional, knowledgeable and helpful. The installation was completed without problems and the windows look great and operate as advertised. I would recommend them to anyone.looks
First Coast Specialty Tile Com. Inc. Manier
2/17/2020 - Google
Window World has been the best for prices and have very good designers to work with my customers. MY COMPANY will use Window World in all of my bathroom and kitchen remodeling.....Mike ManierFirst Coast Specialty tile company
William Maffett
2/17/2020 - Google
Window World is the best with great prices, quality windows and knowledgeable staff. They also have the best warranty on their products. I highly recommend them if you're going to replace or have windows installed on a newly built home.
Jesse Hasten
2/17/2020 - Google
Great customer service.
David Conerly
2/17/2020 - Google
Beat price around
Nancy Roberts
2/17/2020 - Google
Wonderful experience from beginning to end. The salesman Mike, the office staff (Macy) and the installers were fabulous. The product is top notch too. I am very pleased. Highly recommend.
kris moe
2/17/2020 - Google
Extremely fair pricing and pretty high quality windows. Installation team was very professional as well. In less than a day they had my new windows (14 of them) installed.
Gina Short
2/17/2020 - Google
The salesman took his time and did not pressure me. I have bought windows throughout my home.The installers were very professional and took pride in their work.
Elaine Figueira
2/17/2020 - Google
The guys make good job my house .
linda mayle
2/17/2020 - Google
Paul and Mike did an outstanding job of installing our BEAUTIFUL new windows! Installation was speedy and professional and everything was cleaned up at the end. These windows changed the entire look of our house for the better! Highly recommend Window World of Northeast Florida.Almost forgot - Our salesman, scheduler, and everyone I dealt with on the phone were also professional, courteous, and provided quick responses to all my questions
craig dion
2/17/2020 - Google
Great service! Just as they say, Lifetime Warranty and they stand by it.Had the windows for 15 years and I love them!
James Lott
2/17/2020 - Google
The installer Chris was polite, professional. Answered all my questions. DOD a thorough clean up once he finished. My overall experience was good. I will be recommending thier services.
Carol Roberts
2/17/2020 - Google
I would recommend Window World. The installer did a fantastic job and they look great.
Lisa Munoz
2/17/2020 - Google
Excellent job, excellent service.
Annelisa Starling
2/17/2020 - Google
Excellent customer service!
Sarah Hoover
7/07/2019 - Facebook
Great quality. Professional, courteous crew. Love the windows. A pleasure to do business with Window World of NE Fla.
Jacob Turner
2/20/2019 - Facebook
Best windows
Best price
Best warranty

It's really that simple 🤷‍♂️
Cheryl Tucker
2/17/2019 - Google
David was very professional, knowledgeable, and did not use high pressure sales tactics. Very thorough explaining the different options for the window replacement.
Stacy Benjamin
2/17/2019 - Google
We had a wonderful experience from the beginning to the end of our project! Great customer service from the office staff!! We highly recommend Window World to all our family and friends. Thanks ya'll!!!
Jennifer Herbert
1/31/2018 - Facebook
I had all my windows replace by Window World on US1 in 2016. Completely satisfied, price, installers, salesman, customer service, HOA compliant, and followup. I even got a referral check a year later (Surprise!). I'm lucky I found them, my patio doors are next. Thank you WW
WHO LOVES
WINDOW WORLD?
WHO LOVES
WINDOW WORLD?
View the map of our completed projects near you
---
LET US PUT YOU ON THE MAP
On the surface, every blue dot represents a project we've completed in your area. But when you look deeper, the blue dots mean so much more. They depict the trust, faith and confidence our customers place in us with each installation. They show the enhanced value, quality and efficiency of every house we touch. Simply put, they mean the world to us. Upgrade your home to join the thousands of satisfied homeowners in your community.

FREE NO-OBLIGATION IN-HOME QUOTE

18 MONTHS
NO INTEREST²

Lifetime Limited Warranty

Guaranteed
Low Pricing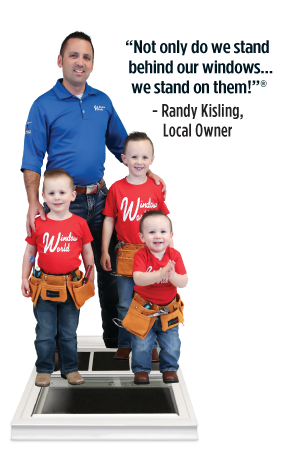 AMERICA'S LARGEST EXTERIOR REMODELER℠




MORE AMERICANS CHOOSE WINDOW WORLD.
HERE'S WHY...
Exceptional Quality of Work and Products Offered
High Performing, Energy Efficient Products
Licensed, Insured and Lead-Safe Certified
Good Housekeeping Seal with an Earned Reputation
Clearly Itemized Guaranteed Low Price
Convenient Financing Options
Industry's Strongest Lifetime Limited Warranty
Locally Owned and Operated
ENERGY STAR® Retail Partner
AAMA Certified
NFRC Certified
Made in the USA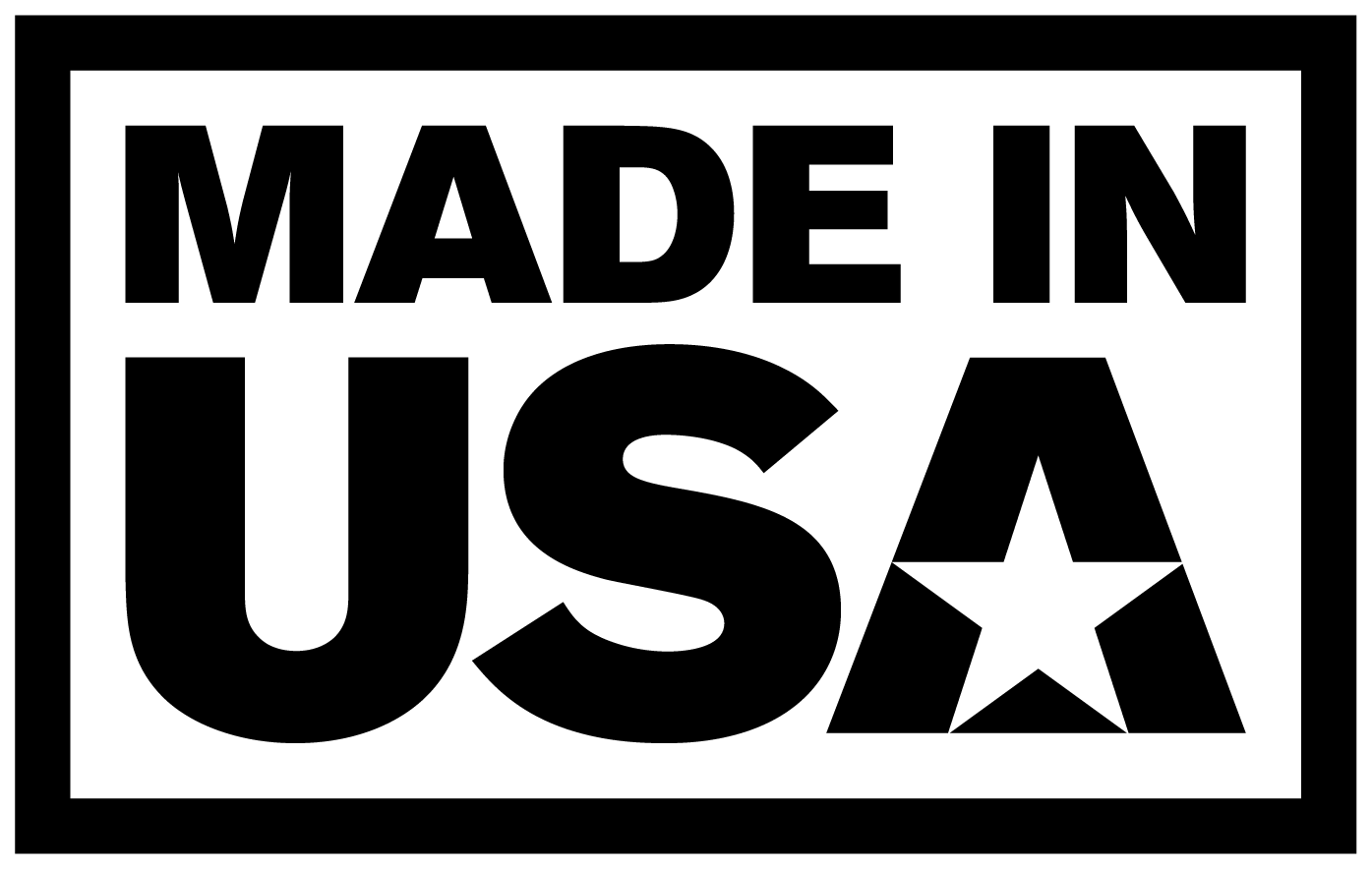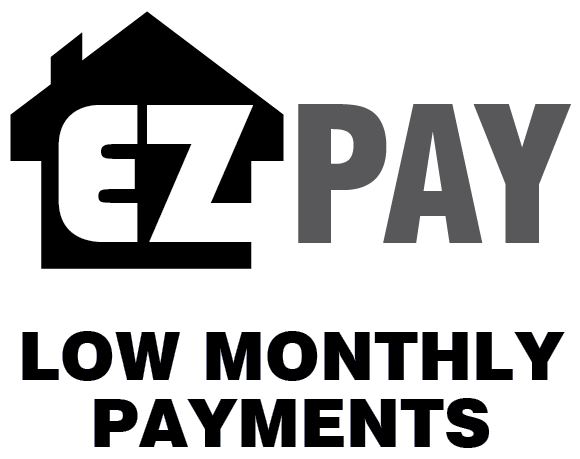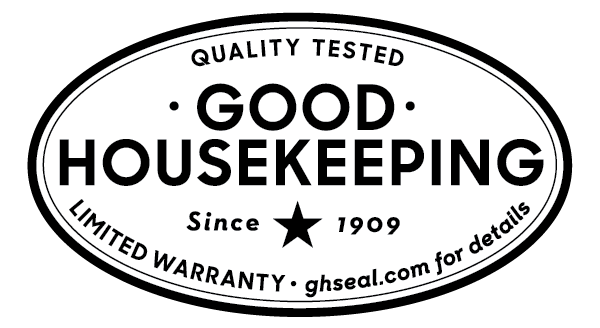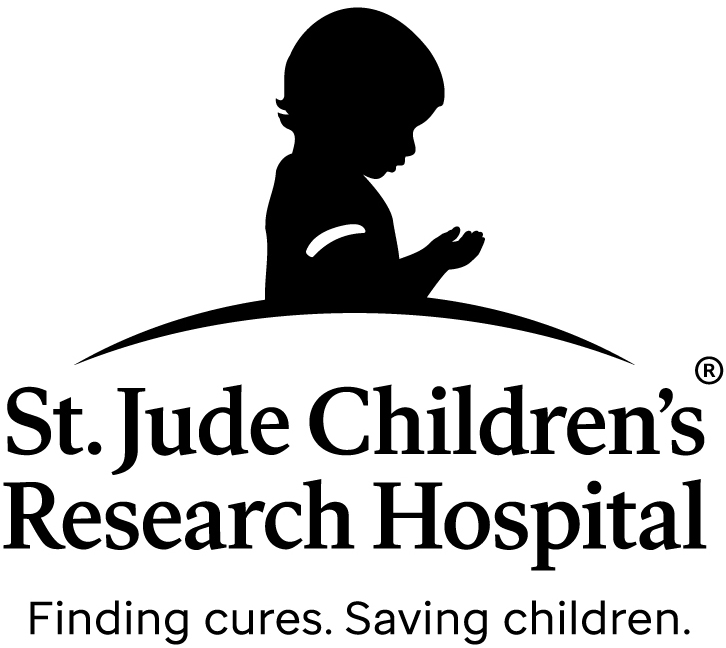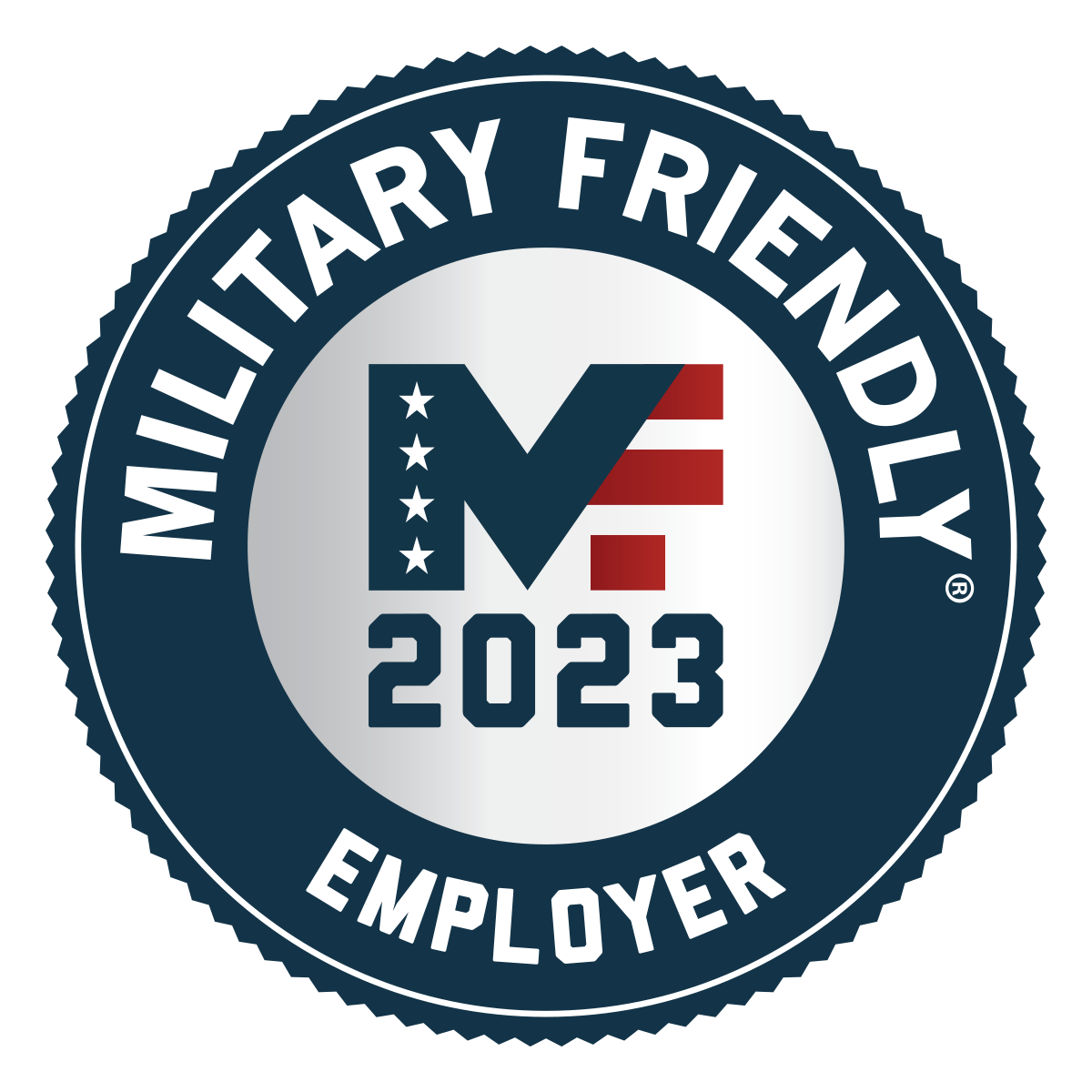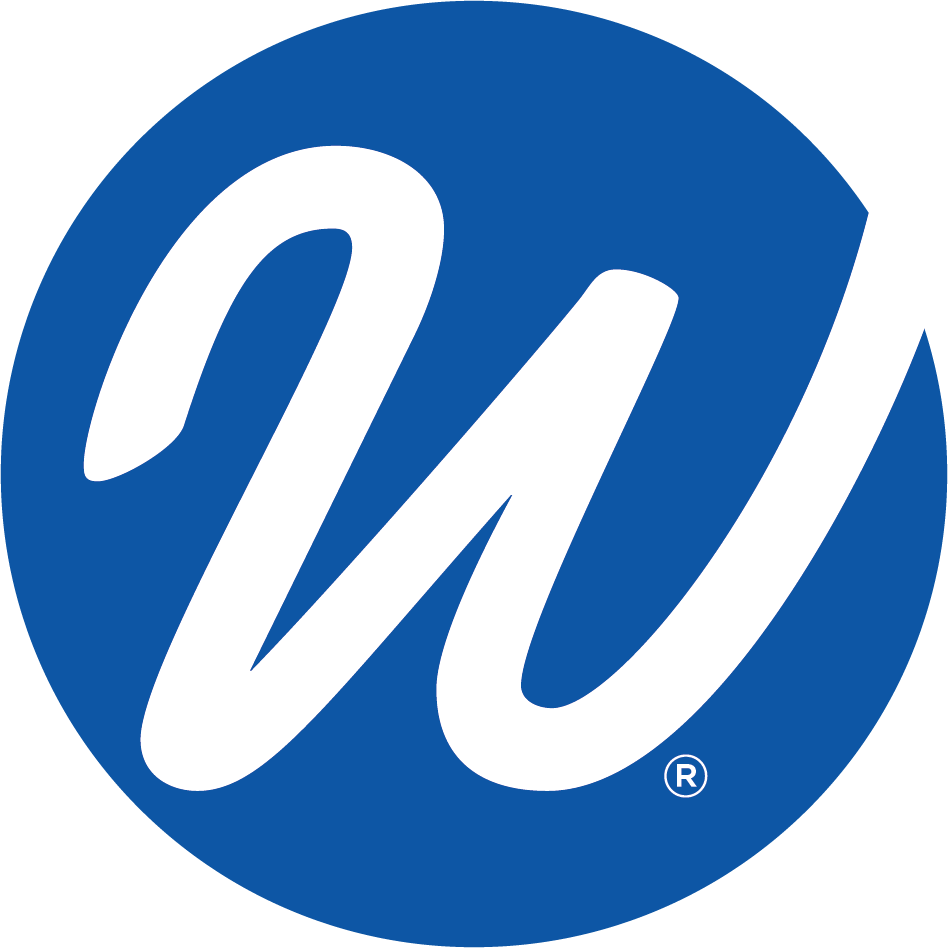 SHOWROOM ADDRESS:
2805 Stadium Square, Jonesboro, AR
This Window World® franchise is independently owned and operated by Kisling LLC d/b/a Window World of Northeast Arkansas under license from Window World Inc. Fully licensed & insured. Previous sales are excluded and offers cannot be combined. ¹All payments based at 7.99% APR. Bank approval needed. Must qualify. Ask for details. ²No interest if paid in full within 18 months with regular monthly payments. Bank approval needed. Must qualify. Ask for details. ⁴Vanderbilt Mortgage and Finance home upgrade or eScore loan only, example of 10 year term with $10,000 loan amount for improvements installed in a home in an eligible state with an application received by September 30, 2023. $0 down payment. 120 monthly payments at $121.27 (P&I). 7.99% APR. 7.99% Interest Rate. Minimum credit score of 740 required. Other interest rates available for lower scores. Rates and terms subject to change. All loans subject to credit approval. Vanderbilt Mortgage and Finance, Inc., 500 Alcoa Trail, Maryville, TN 37804, 1-888-893-8792, http://www.vmf.com/homeupgradeloan *Select products only. Ask for details. For more information, consult your tax advisor and visit EnergyStar.gov.