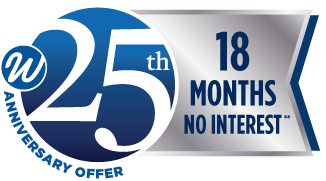 1
Complete The Form
Simply fill out the form at the top of this page so we can better understand your project and best address your needs during your consultation.
2
Schedule Your Virtual Consultation
Once you've completed the form, a Window World Virtual Design Consultant will reach out via email to schedule your appointment.
3
Connect With Your Consultant
On your scheduled date and time, you'll receive a call from your virtual design consultant. Simply activate video chat from your smartphone and get started.
4
Create Your Custom Look
Your consultant will virtually examine the measurements of your space, demonstrate product styles for you and review pricing details.
OUR HASSLE-FREE PROCESS IN 3 EASY STEPS!
YOU CHOOSE WHAT'S RIGHT FOR YOU AND YOUR ENERGY BILLS!
CHOICE 1
PREMIUM WINDOWS AS LOW AS
$79
*
PER MONTH
$0 DOWN! JUST 60 MOS.
Eight White/Clear Series 4000 Windows
SolarZone™ Elite Glass
Energy Star Approved
Standard Installation
CHOICE 2
PREMIUM SIDING AS LOW AS
$129
***
PER MONTH
$0 DOWN! JUST 60 MOS.
4000 Series Siding
Industry-Leading R-Value up to 3.5
10 squares + 120 ft soffit
The Look of Hand-Installed Boards
CHOICE 3
ROT-FREE NEW ENTRY DOOR
AS LOW AS
$39
*
PER MONTH
$0 DOWN! JUST 60 MOS.
S/FC Series
Select Doors Only
Includes Factory Prefinish & Standard Hardware.
CHOICE 4
Real Customers, Real Reviews
DAVID BENNETT
Fair price, no high pressure sales, competent installers, arrived on time and did a super job! Could not be happier with our entire experience!
ERIC WONG
The installation team was very professional and worked great together. I was very impressed with their craftsmanship and their attention to details. When they were removing the old windows some glass and wood fell inside of the house, I thought I would need to clean up after them, but I was wrong. Once they put in the new window, a team member came inside with a vacuum and cleaned up. Overall, I was very satisfied and would recommend Window World.
STEVE MCDANIEL
Window World far exceeded my expectations, from the initial sales presentation, to the actual install day. I had already gotten a quote from "the other guys" which was nearly double what I paid. They came out with 3 installers on install day at 8:30 am and replaced all 27 windows in my house and were cleaned up and gone by 6:30 pm. I can't say enough good things about Window World. Well done.
FREE NO-OBLIGATION
IN-HOME ESTIMATE
18 MONTHS NO INTEREST**
LIFETIME
WARRANTY
GUARANTEED
LOWEST PRICING
AMERICA'S LARGEST EXTERIOR REMODELER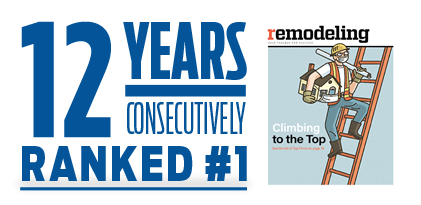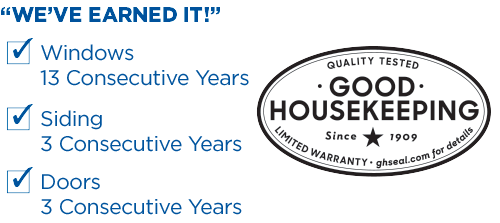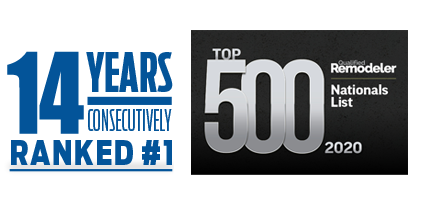 MORE AMERICANS CHOOSE WINDOW WORLD.
HERE'S WHY...
Exceptional Quality of Work and Products Offered
High Performing, Energy Efficient Products
Licensed, Insured and Lead-Safe Certified
Good Housekeeping Seal with an Earned Reputation
Clearly Itemized Guaranteed Low Price
Easy Financing Options
Industry's Strongest Lifetime Warranty
Locally Owned and Operated
Energy Star® Retail Partner
AAMA Certified
NFRC Certified
Made in the USA


PROUDLY SERVING THESE COUNTIES
WITH FREE NO-OBLIGATION IN-HOME ESTIMATES
Fayette, TN
Lauderdale, TN
Shelby, TN
Tipton, TN
Crittenden, AR
St. Francis, AR
DeSoto, MS
Panola, MS

SHOWROOM ADDRESS:
4899 Summer Ave., #104, Memphis
*All payments based at 7.99% A.P.R. Bank approval needed. Must qualify. Ask for details. **No interest if paid in full within 18 months with regular monthly payments. Bank approval needed. Must qualify. Ask for details. ***All payments based on 10 squares & 120 LF of soffit & fascia at 7.99% A.P.R. for 60 months. Bank approval needed. Must qualify. Ask for details. ****Vanderbilt Mortgage and Finance home upgrade or eScore loan only, example of 10 year term with $10,000 loan amount for improvements installed in a home in an eligible state with an application received by December 31, 2020. $0 down payment. 120 monthly payments at $123.93 (P&I). 8.49% APR. 8.49% interest rate. Minimum credit score of 740 required. Other interest rates available for lower scores. Rates and terms subject to change. All loans subject to credit approval. Vanderbilt Mortgage and Finance, Inc., 500 Alcoa Trail, Maryville, TN 37804, 1-888-893-8792 http://www.vmf.com/homeupgradeloan. This Window World® franchise is independently owned and operated by Gencon LLC d/b/a Window World of Memphis under license from Window World Inc.