Receive up to

$1100 IN FEDERAL
TAX CREDITS

*
0% INTEREST
 OPTIONS AVAILABLE
Ask for details.
OUR HASSLE-FREE PROCESS IN
3 EASY STEPS!

YOU CHOOSE WHAT'S RIGHT FOR YOU AND YOUR ENERGY BILLS!
CHOICE 1
PREMIUM WINDOWS
JUST 60 MOS.
Eight White/Clear Series 4000 Windows
SolarZone™ Elite Glass
ENERGY STAR® Qualified
Standard Installation
CHOICE 2
ROT-FREE ENTRY DOOR
JUST 60 MOS.
Full Composite Frame
Select Doors Only
Includes Factory Prefinish & Standard Hardware
CHOICE 3
PREMIUM SIDING
AS
LOW AS
$

139
PER
MONTH³
JUST 60 MOS.
4000 Series Siding
Industry-leading R-value up to 3.5
10 Squares & 120 LF Soffit
The Look of Hand-installed Boards
CHOICE 4
PREMIUM VENTED SOFFIT & FASCIA
INSTALLED
4000 Series Siding
Industry-leading R-value up to 3.5
10 Squares & 120 LF Soffit
The Look of Hand-installed Boards
Real Customers, Real Reviews
Tarsherick Holmes
1/17/2022 - Google
#tarsherick great experience and friendly atmosphere 👌..
Lois Smith
12/17/2021 - Google
Window World installers we're not what I expected. They did a great job. One of my windows were not the correct size, so I have to wait for it. I want people to know that the installers put in a temporary window which I really appreciated. It's not the prettiest but it's a great fix until the correct window is delivered. They were a black couple, I didn't get there name . I always thought that crew of three or more people did the installation, never had windows replaced. I would highly recommend Window World to all my friends and family. Thanks Window World.
Sonya Rodgers
11/17/2021 - Google
Great job of installing windows. They look good and I have not had any problems. I would definitely use them again and recommend them for others.
Lynzee Reeder Brasuell
10/19/2021 - Facebook
We just had our 11 new windows installed yesterday including a bay window that was double hung by two wonderful installers! I'm so happy, I cannot contain my excitement! They're absolutely beautiful!!

The salesman Dean was excellent and very knowledgeable. I recommend you ask for him to come out to talk to you about the windows and to measure.

The installers were so professional and just did an outstanding job.

We've have people do shoddy work and screw us over but NOT this time!! It's such a good feeling to have word done on your home that really makes it look so lovely.
Carl Wharton
10/17/2021 - Google
Great Company Leo was great !Windows fit right no problems.Blake explained everything I needed to know the whole experience was better then I expected. I ordered four more it was so good
Shirley Whitmore
8/17/2021 - Google
Great, very helpful staff.
Vanessa Beaty
7/17/2021 - Google
So far they have been great. Just wish I didn't have to wait so long. I know it's not there fault, I just need patience.
Replaced all windows in 30 year old home. Highly recommend. Outstanding experience from start to finish. No pressure quote and competitive price. No detail was too small for Dean to address with us and he was a pleasure to deal with. The windows arrived 2 weeks earlier than expected and the install process was, much to my surprise, painless. The installers showed up on time and worked efficiently with minimal disruption. Javier and his crew were simply phenomenal and truly cared that everything was done right and to our satisfaction. They also cleaned up afterwards and scraped every sticker off of every window. I would not hesitate to do business with Window World again.
Steve Posey
7/17/2021 - Google
Great place to deliver. Had me in and out in about 45 minutes.
MacAtac
6/17/2021 - Google
Window World delivers on their lifetime warranty. It took a little longer than we expected, but they came through. For the price, quality and warranty I wouldn't go anywhere else.
Ladonna Triggs
5/17/2021 - Google
Very professional cleaned up after installation. The Windows look and fit great. Very inexpensive. I give them a 10
Sonya Daniels
5/06/2021 - Facebook
Got windows from them a couple of years back after special ordering from Lowe's and then their contractors not being able to install what they had me order and me having to get a refund and having wood over the one window they had removed. Window World came in measured, ordered and installed with no issues. Just recently ordered two doors from them. They were installed by knowledgeable professionals who were so kind. The experience in both instances has me recommending them highly.
Trev Peale
4/17/2021 - Google
They installed a sliding glass door. They call and said they want to come early the it was scheduled. They came 4hrs early and did a great job. I should have use them earlier and save money and time. Everyone should use them.
B Hunt
3/17/2021 - Google
Installers were very professional they did an excellent job cleaned up after work and I am pleased
Beth Ami Faircloth Young
3/11/2021 - Facebook
We just got our windows this week and we love them!! So nice and look great!! The crew that put them in were outstanding! Great job Window World!! Thank you!!
Patricia Betts
2/17/2021 - Google
Everyone from sales to installation very professional and dependable. The sales associate, Don Burrows was very knowledgeable and helpful and applied no pressure whatsoever. Anita in the office kept us calm while we waited for the production to complete. She is a jewel and so are Angela and Ty the very competent installation team. We love our windows and door and Window World❣️
Betty McGruder
2/17/2021 - Google
Prompt and professional.
Cindy Rosales
2/17/2021 - Google
The Salesman was very polite and answered all the questions we had. There was no pressure to purchase the windows. The installers were great. They explained how the windows work and made sure everything was clean before they left.
Rose Overall
2/17/2021 - Google
Positive attitudes and confident in their work.
Lonya Braden
2/17/2021 - Google
Very Good inexpensive Windows , On point service.
Ronald Holifield
2/17/2021 - Google
Great service
angie carroll
2/17/2021 - Google
The husband and wife team that installed our windows were awesome! They were very thorough and cleaned up afterwards!
Brian Wilson
2/17/2021 - Google
Recommend, had three estimates for home windows and they had the most reasonable price. Having them installed soon.
Valarie Alalade-Cole
2/17/2021 - Google
I felt welcomed when I walked in the door. Excellent customer service! Our Church is getting 9 windows replaced. They worked with what our budget was and gave us an estimate that we were able to afford. Thanks Window World!
Shirley Flowers
2/04/2021 - Facebook
My experience was good! The technician were experienced and pleasant to work with!
Cat Sanderson
4/23/2020 - Facebook
Timely, neat and great products
Tammye B /Conquer N Care
2/17/2020 - Google
I'm ordering new windows Mr. Steve got my price right.
RaMessu
2/17/2020 - Google
Presentation was great !
Kenric Duncan
5/10/2019 - Facebook
Had 23 windows replaced and the company 4 out of 5 star job throughout the entire process. We looked at three different companies and Window World had the best pricing as well as the best warranty out of the three. Lee Randall did an excellent job explaining what would be done when he came out for the initial visit. We were told it would take 4-6 weeks for the windows to come in and they came in in about 7 weeks. One downside was that I had to call them in order to get an update on the windows before they came in. They scheduled my installation for the next day and when they came in the installers did a good job. There were a few nails and wood chips left on the driveway which I did not like though. Overall they did a good job and I would recommend them.
Cinseeley
2/17/2019 - Google
Extremely efficient and friendly
James Wilson
2/17/2019 - Google
The installation crew was on time,it only took five hours start to total completion ,the crew was well organized.
Steve McDaniel
2/17/2019 - Google
Window World far exceeded my expectations from the initial sales presentation to actual install day. I had already got a quote from "the other guys" which was nearly double what I paid. The came out with 3 installers on install day at 8:30 am and replaced all 27 windows in my house and were cleaned up and gone by 6:30 pm. I can't say enough good things about Window World. Well done.
tyron hill
2/17/2019 - Google
Love the windows! My installers were 👍 very friendly we talked the entire time about what was going on. My only beef with WW is the fact that they ran a Facebook Ad saying you get a $100 amazon gift card with purchase. They would not honor that with me even though my windows hadn't came in yet and I spent $4500 I thought that was very distasteful on their part. I was told that I should have informed the salesperson of this prior to the sale. That made absolutely no sense, since my windows were still on order and I paid half of the balance. Would I use again probably yes. They windows are awesome. Customer service not so much. I was told I should've contacted the owner. However I don't think I should've had to go to him. They should've handled my issue accordingly.
Bill Leitch
2/17/2019 - Google
Very pleased with windows and installation. Only thing missing is they should take all the labels off the windows and clean them - job seems incomplete.
MaryV Horne
2/17/2019 - Google
The installation was quick and extremely efficient. I am very happy with my new windows!
David Bennett
2/17/2019 - Google
Fair price; no high pressure sales; competent installers....arrived on time and did a super job! Could not be happier with our entire experience!
Lorie williams
2/17/2019 - Google
Window World had been used by the previous owner and she had left the packet with Gary Cannon's info as salesman. I called, he came, estimate was $200 cheaper than another estimate so we went with WW.Only problem at all was that one day I received a copy of a window permit from the office of WW on either my email or text with no explanation at all. I called and was told by office that the windows had arrived that morning and I needed to print the copy and go get my Collierville permit so I could schedule the install. Seems I would have received a notification stating that they were glad to inform me that my windows had arrived and here is the next step for you to do. It all worked out and windows were installed by Leroy and L'Darius just perfectly. Very happy with them.
Jon-micheal Plunk
11/12/2018 - Facebook
good prices for great products and fast service
Renea Story Perkins
10/22/2018 - Facebook
https://share.icloud.com/photos/0A-4u4EZvyf2rsdHdEuru4ZqA
Teresa Crotts
4/26/2018 - Facebook
Excellent service. Very courteous installers. Answered all my questions & explained everything. Cleaned up when finished.
Zin Girl
2/17/2018 - Google
Having just sealed the deal and still giddy from our purchase, I will say the salesman, the receptionist, and the owner were all very nice and were accommodating, even when I changed my mind. I will give further info and pictures when the windows are installed.
Nyla Rico
2/17/2018 - Google
Nice cleaning with reasonable price !
Teressa Cannon
2/17/2018 - Google
I LOVE my windows!They're a vast improvement over the builder grade windows that I suffered with for years.1) No wind blowing around the sashes and 2) the unexpected dampening of exterior traffic noise, are two of my biggest compliments.The cherry (?Foxwood) interior color, that I chose, blended beautifully with my cherry stained wood window frames.I couldn't be happier!
Mark Smith
2/17/2018 - Google
I have been very satisfied with previous work and I plan to use this company again in the near future.
gmcjetpilot
2/17/2018 - Google
I could not be more happy. I was concerned about some negative Google reviews. It turned out great. I got quotes from Pella, Home Depot and Windows World. I got quotes to repair the windows (foggy) for $600, but it would no nothing for efficiency, features. The foggy window did not really bother me too much. I'd rather save money towards new windows. Well Pella's quote made my eyes water and decided no way to replacing the windows in the front of my house. I got Home Depot quote and it was less by $500, but their windows just missed the cut off for being qualified for e-score Federal rebate. The sales guy was a bit rough around the edges and really pushed the Home Depot brand behind it. However their windows are made by a vendor, nothing really distinguished it. Recent change is standard for my area, they now missed the cut. Still the lower price was still too much.I did not think of Window World. I saw a TV ad even though I decided to hold off on changing the 14 year old vinyl windows that were installed when the built the house, fog or now. Window World was WAY LESS. Great but is this too good to be true?I saw the samples and they all were impressive. They all double hung. You can move both upper and lower window or swing both in. They had part open lock for venting with security. They all of course had thicker e-glass (low solar transitivity), argon filled. I did more research on Windows World. The GOOD 1st: They are JD Powers rated in top 4, beat by Andersen and American Craftsman. Pella was 7th place. I saw video on YouTube of factory were the Window World windows are made. Very modern ISO certified factory. All GOOD. Great.Now for the BAD 🙁 They had some bad reviews on poor installation and customer service, especially resolving problems. None of that came to pass. The installation crew was excellent. With that said I asked Window World about the crew, experience, complaints. I did watch the carefully and made sure the house was fully prepared (items away from windows and floor cover protection laid out). They had their own floor protection and cleaned up after their self. Bottom line the best window does not matter if the measurement and installation are poor. My experience with the sales, ordering, fit and installation were great.Other complaints were of long lead times, mine came in about a month, half of the two month estimate. Keep in mind the windows are custom made to order. Bottom line they are beautiful. I can't up load a photo, but I am thrilled. My West facing windows will improve the energy loss, they look great (clear) and have great warranty. Positive google reviews said when they did have an issue, Window Window World sent out replacement window pane. All windows are serialized, so they have custom size to remake any window. Keep in mind each office is independently owned and there may be bad operators.
Patricia Glancy
2/17/2018 - Google
I am so pleased. They were meticulous in their measurements and extremely accommodating when we had to change the installation date. On the installation day, they replaced four French doors with beautiful double hung windows, a new large kitchen window, three bathroom windows and a side window in a bedroom. All done efficiently and in the same day! The team also cleaned up and took away all of the old windows, trash and even the paint peelings from the old window. Would definitely use Window World again without hesitation.
Eric Wong
2/17/2018 - Google
The installation team was very professional and worked great together. I was very impressed with their craftsmanship and their attention to details.When they were removing the old windows some glass and wood fell inside of the house, I thought I would need to clean up after them, but I was wrong. Once they put in the new window, a team member came inside with a vacuum and cleaned up. Overall, I was very satisfied and would recommend window world.
Juelene ReedWhite
2/17/2017 - Google
I only had one window replaced, but it made a tremendous difference to warmth of the room in the winter and the cooling in the summer. Now I am about to have the other 5 replaced.
WHO LOVES
WINDOW WORLD?
WHO LOVES
WINDOW WORLD?
View the map of our completed projects near you
---
LET US PUT YOU ON THE MAP
On the surface, every blue dot represents a project we've completed in your area. But when you look deeper, the blue dots mean so much more. They depict the trust, faith and confidence our customers place in us with each installation. They show the enhanced value, quality and efficiency of every house we touch. Simply put, they mean the world to us. Upgrade your home to join the thousands of satisfied homeowners in your community.
FREE NO-OBLIGATION IN-HOME QUOTE
0% INTEREST
OPTIONS AVAILABLE
Lifetime Limited Warranty
Guaranteed
Lowest Pricing
WINDOW WORLD
---
Architectural Style Guide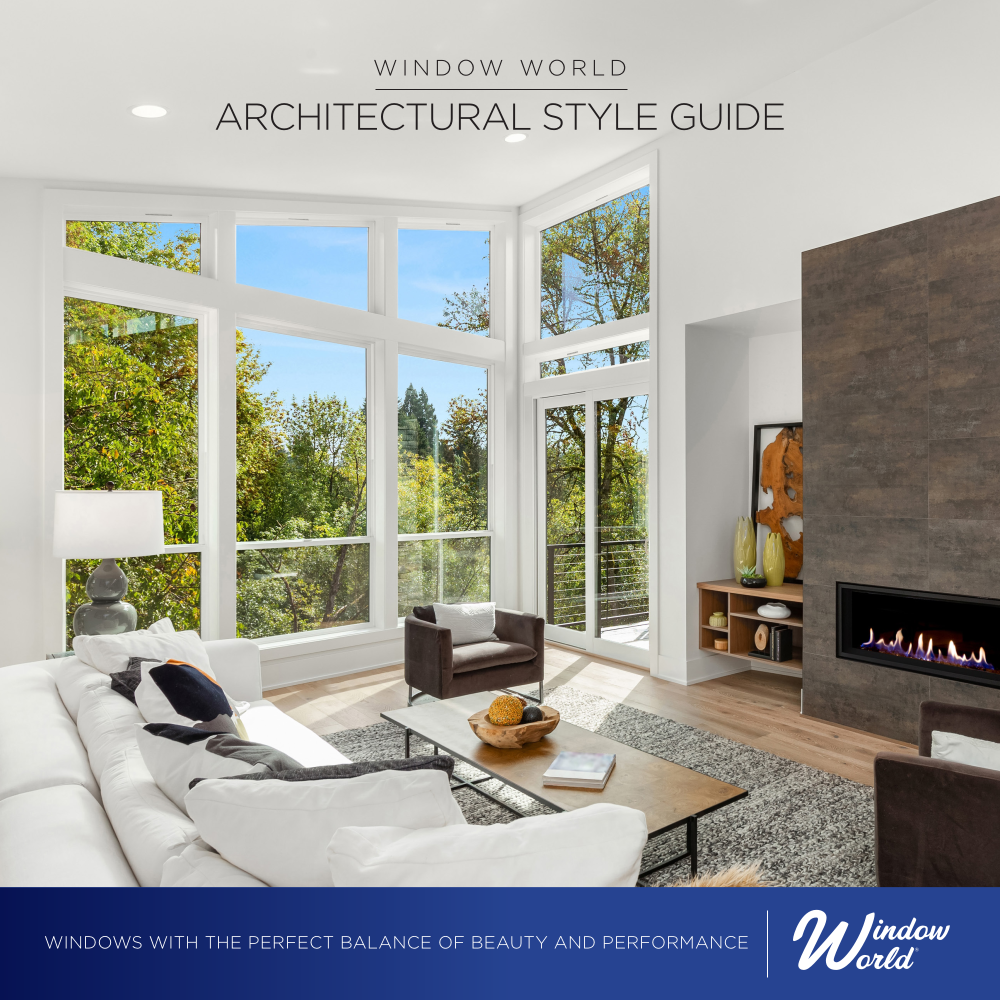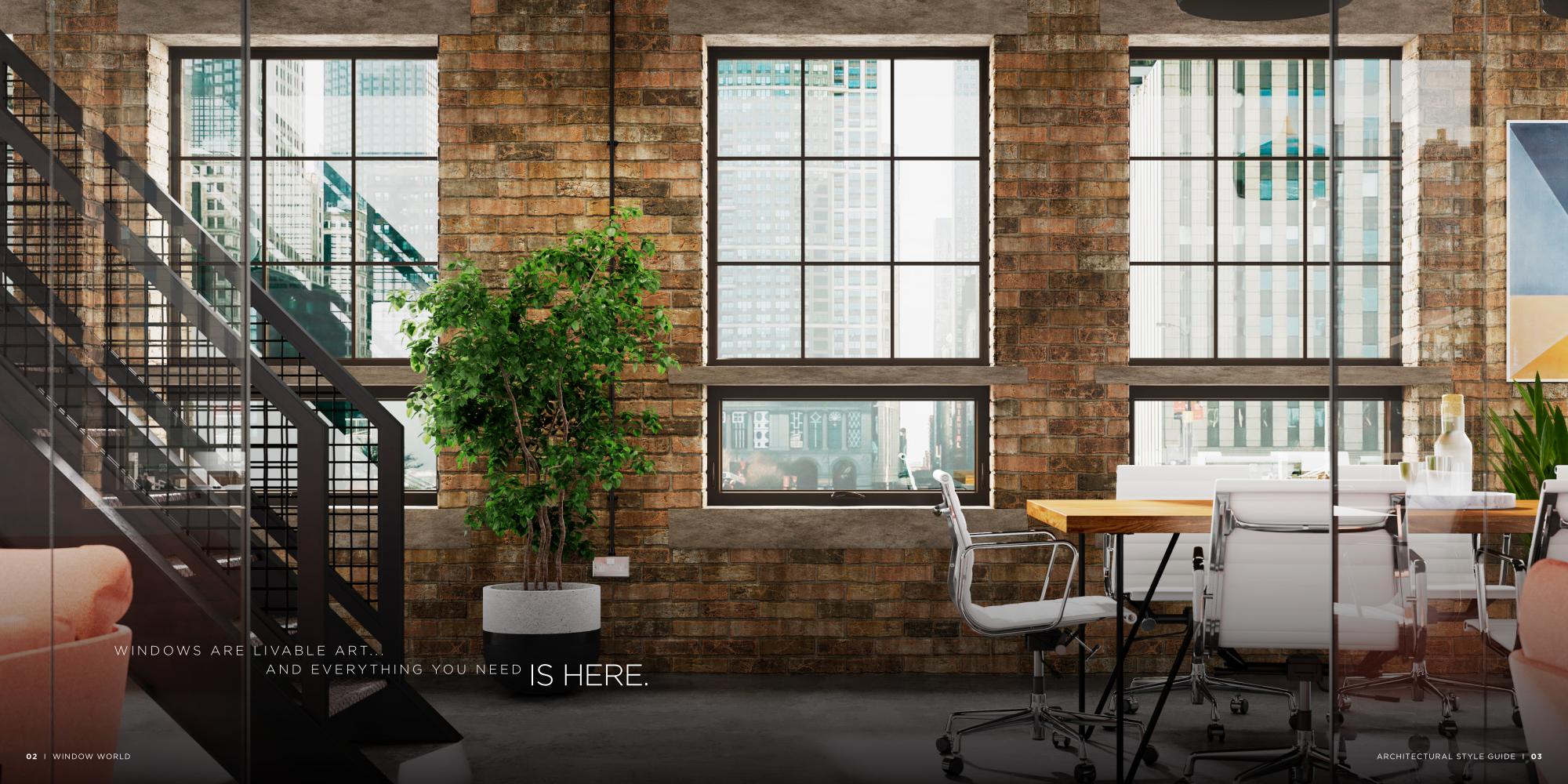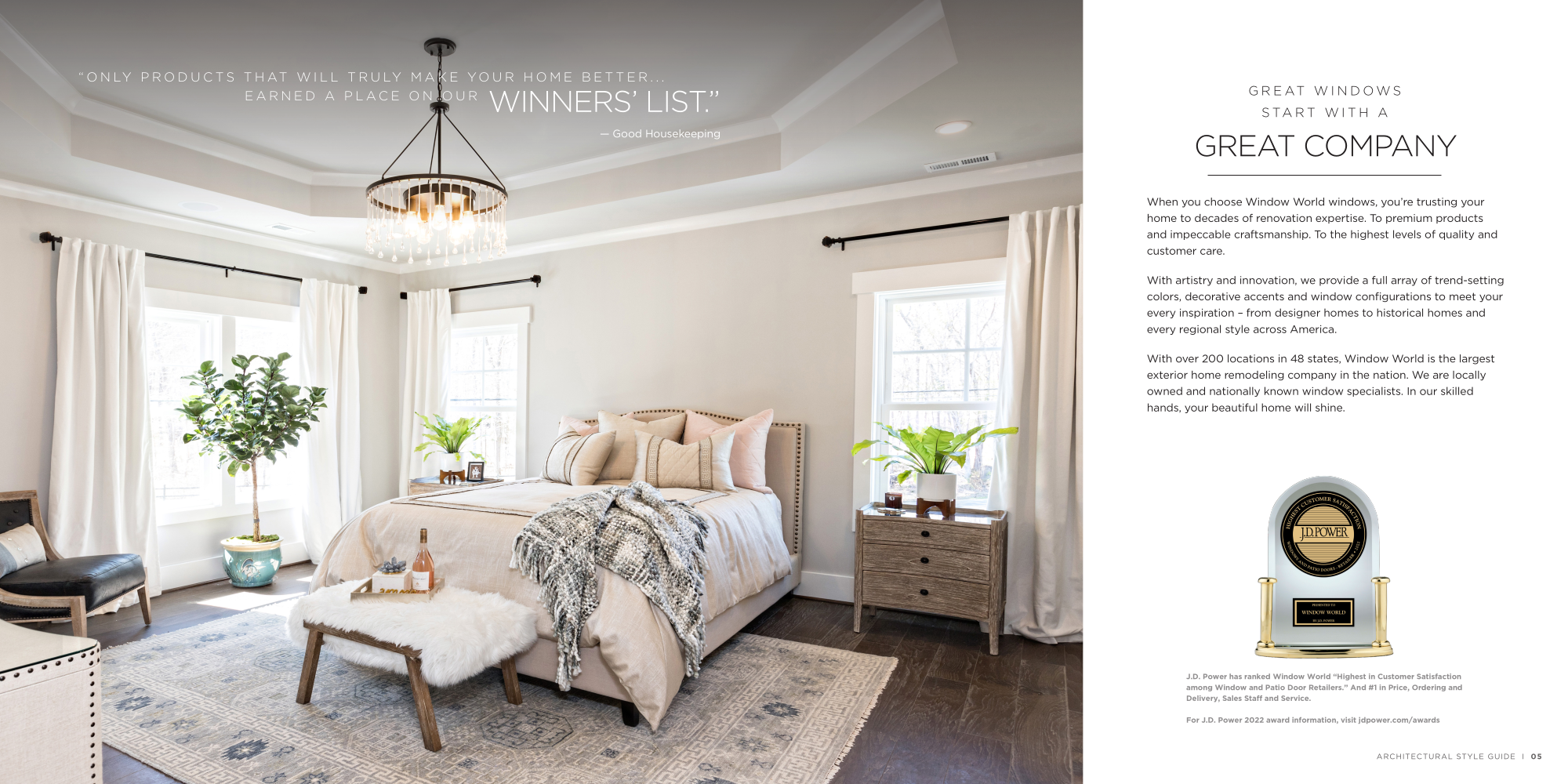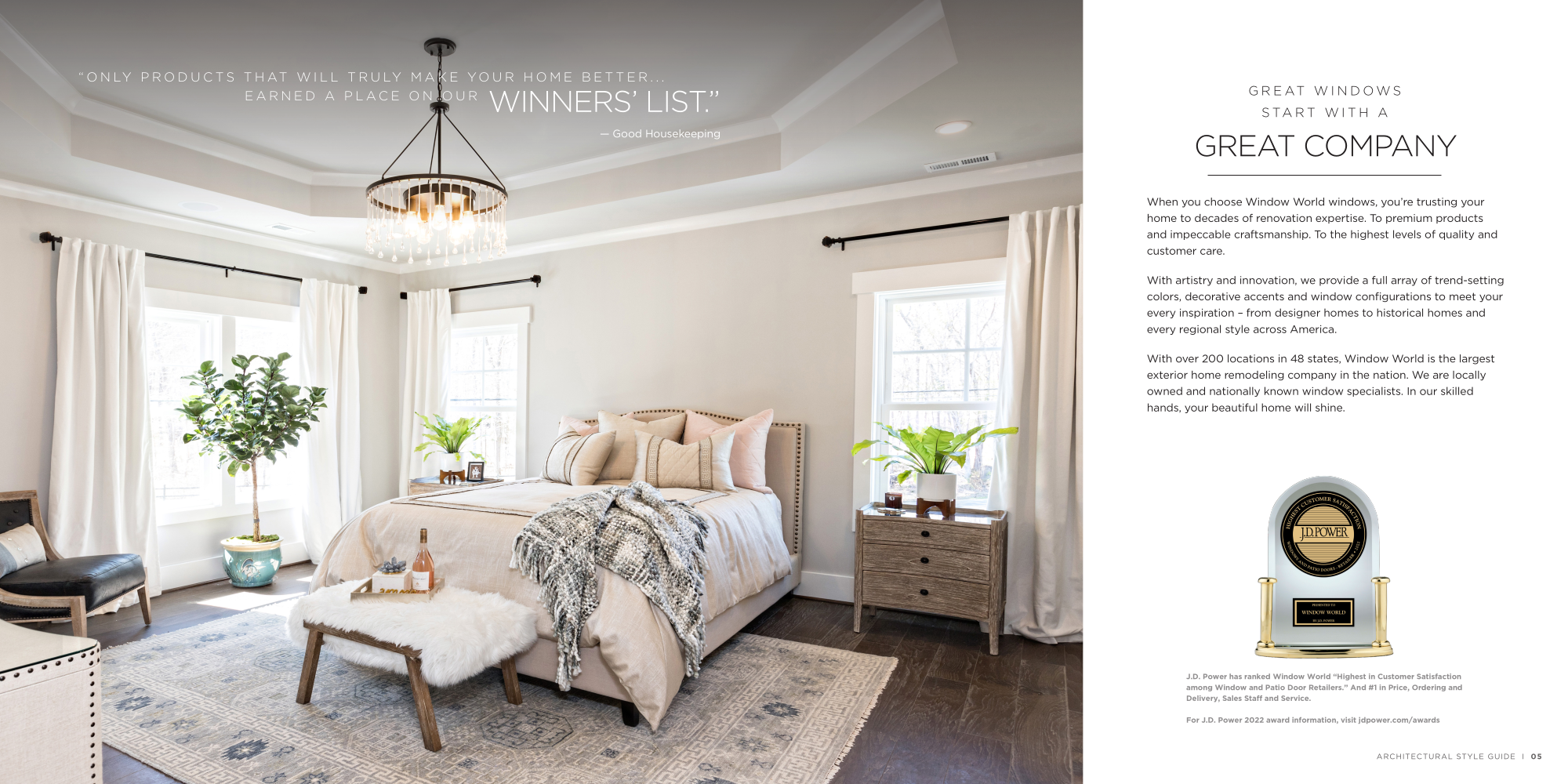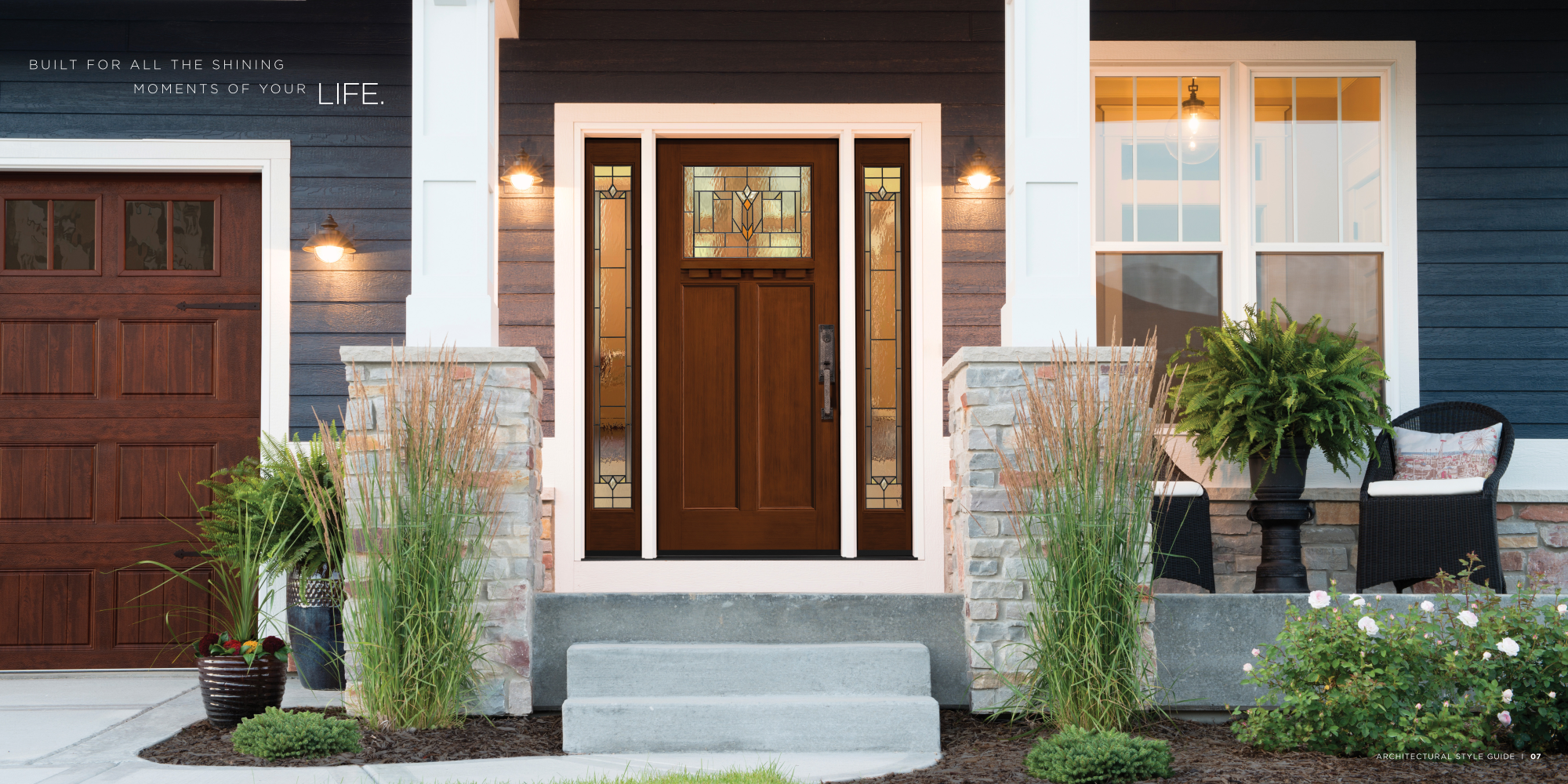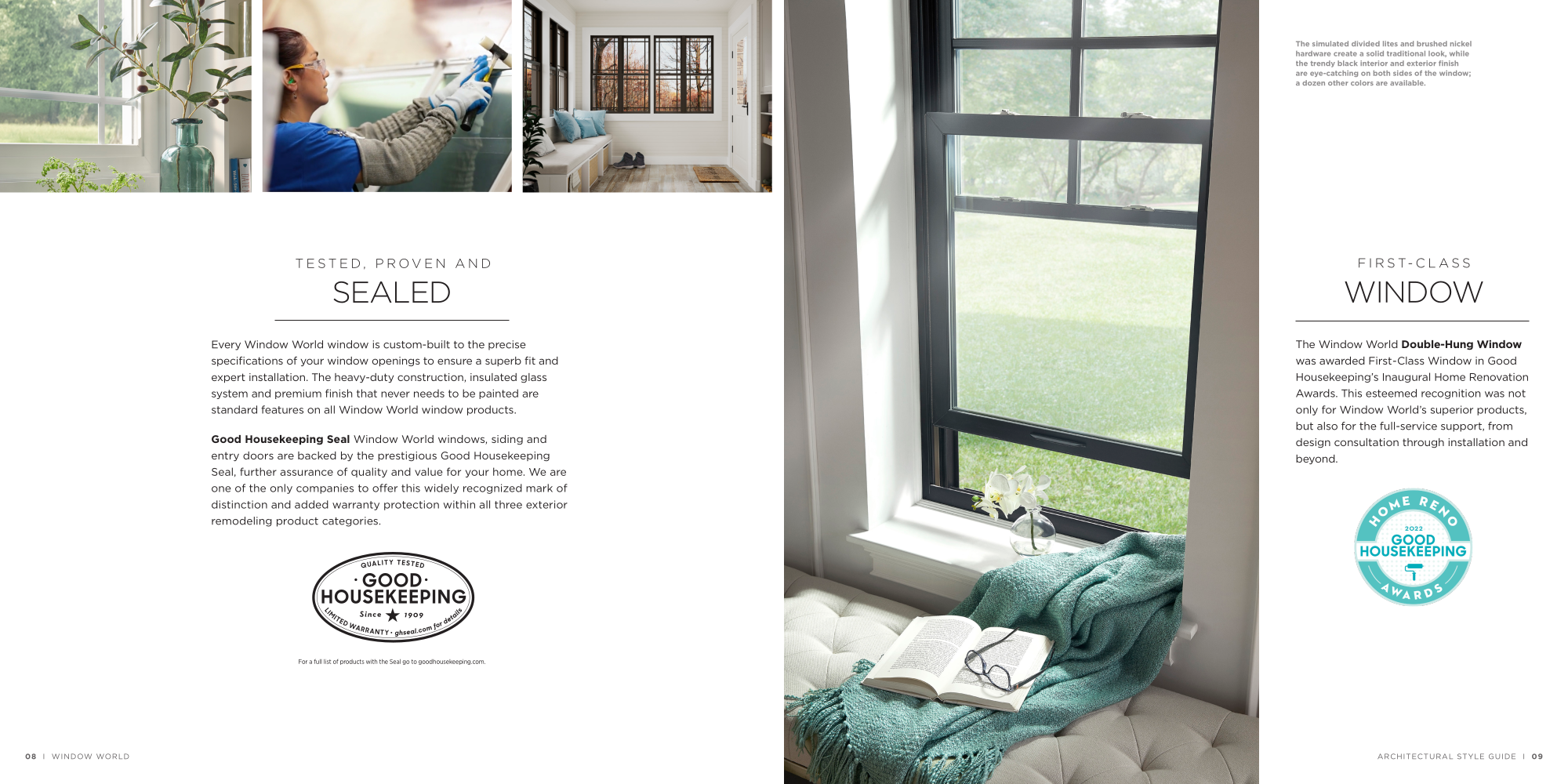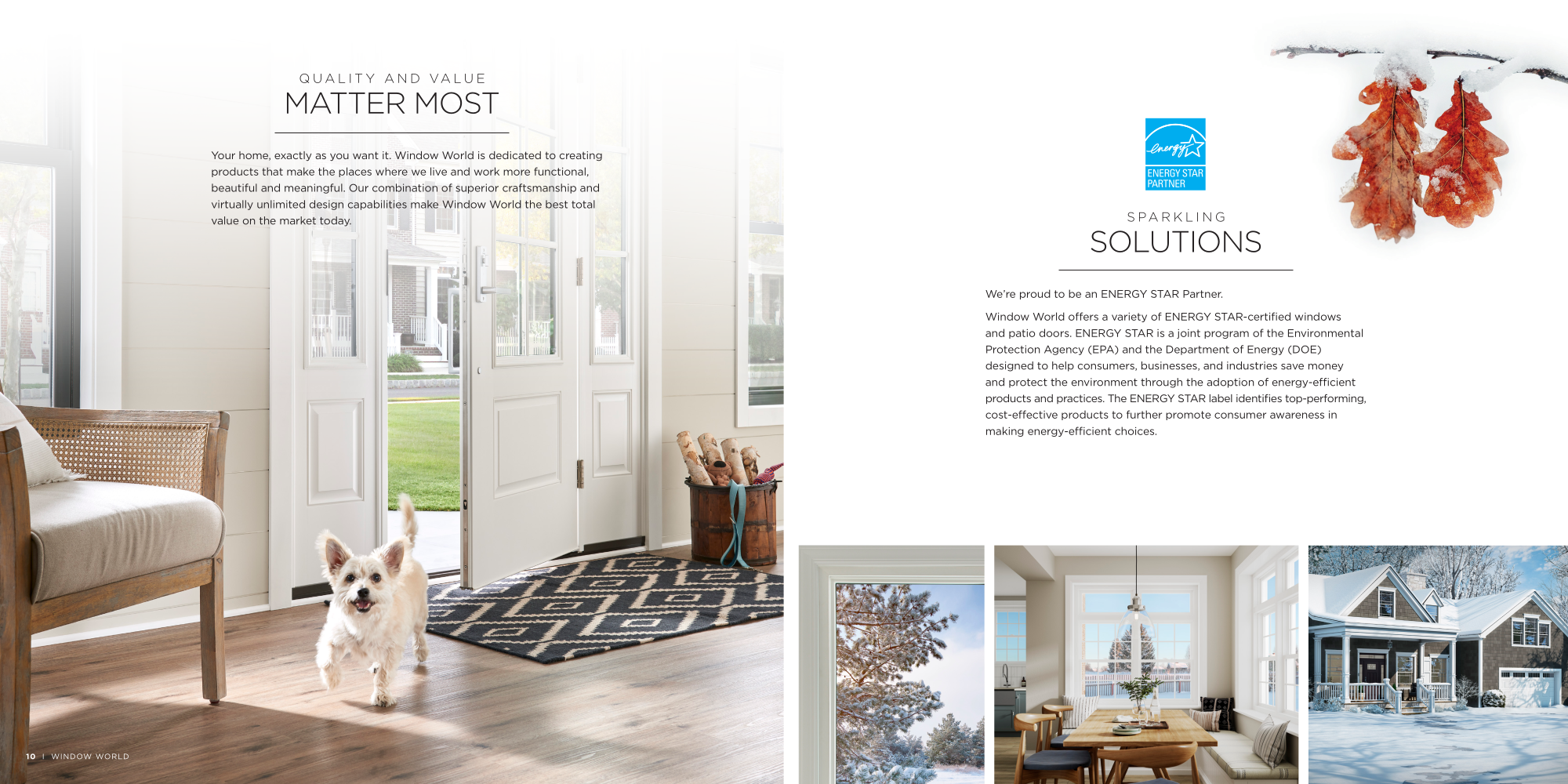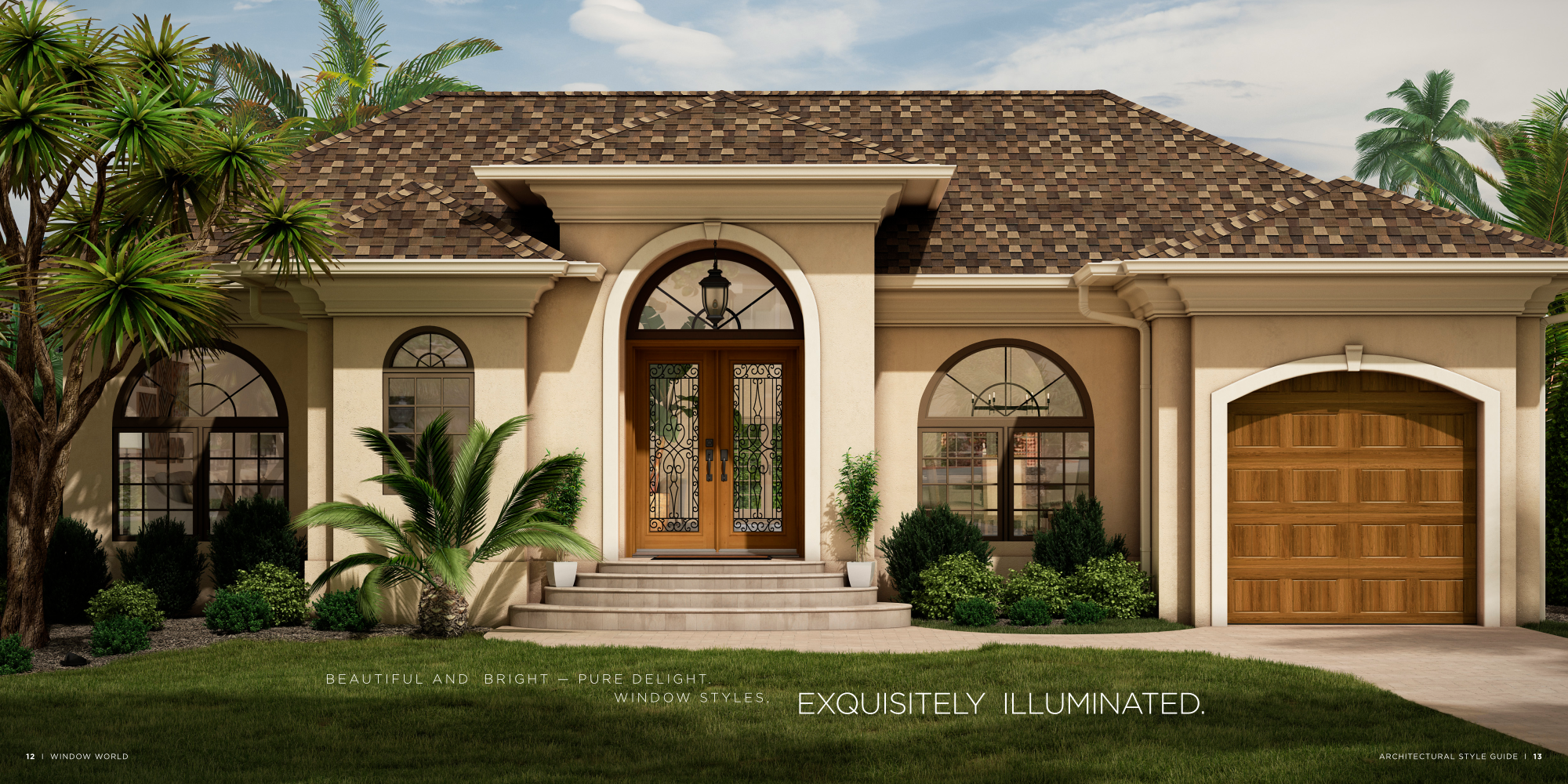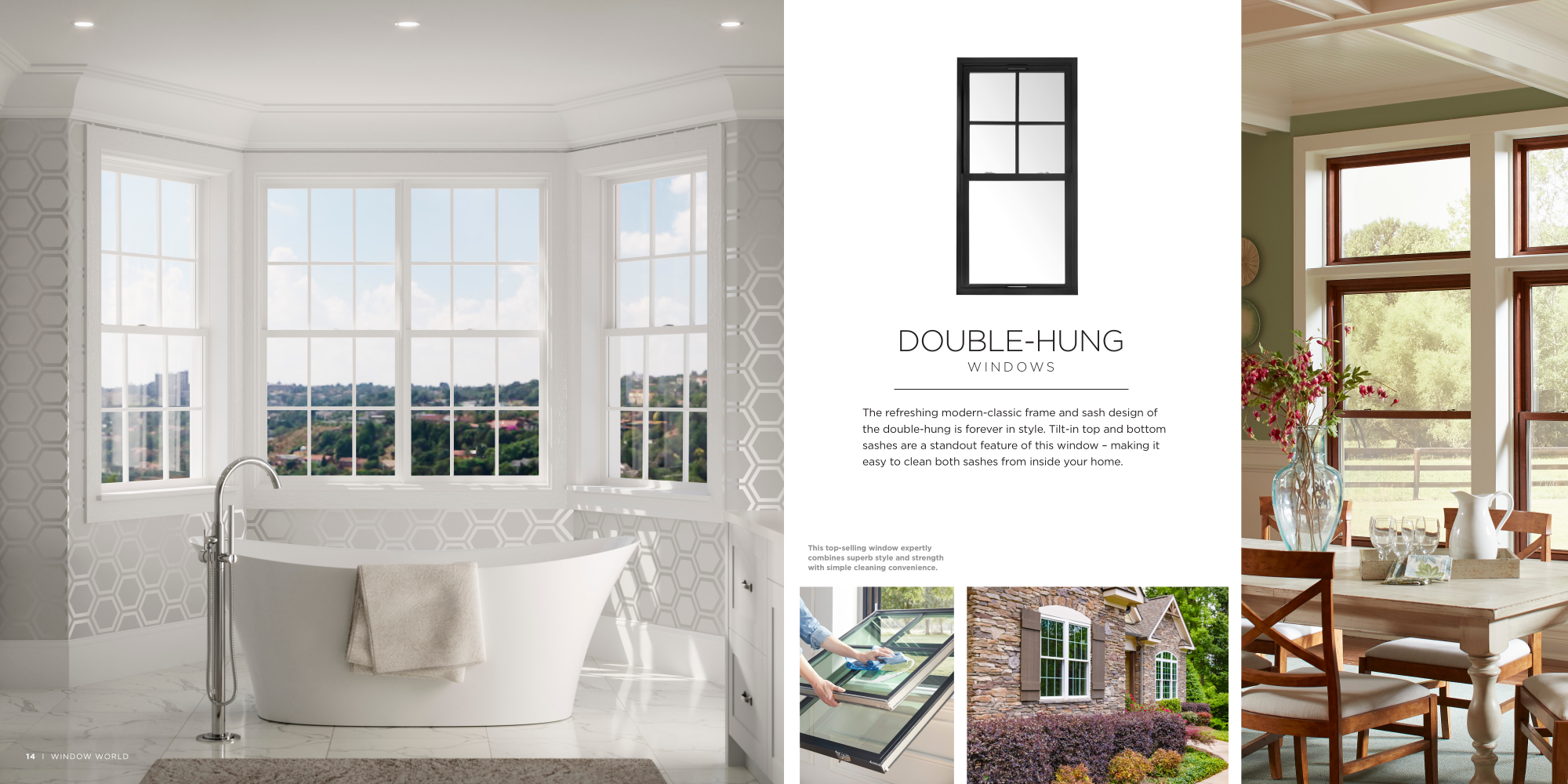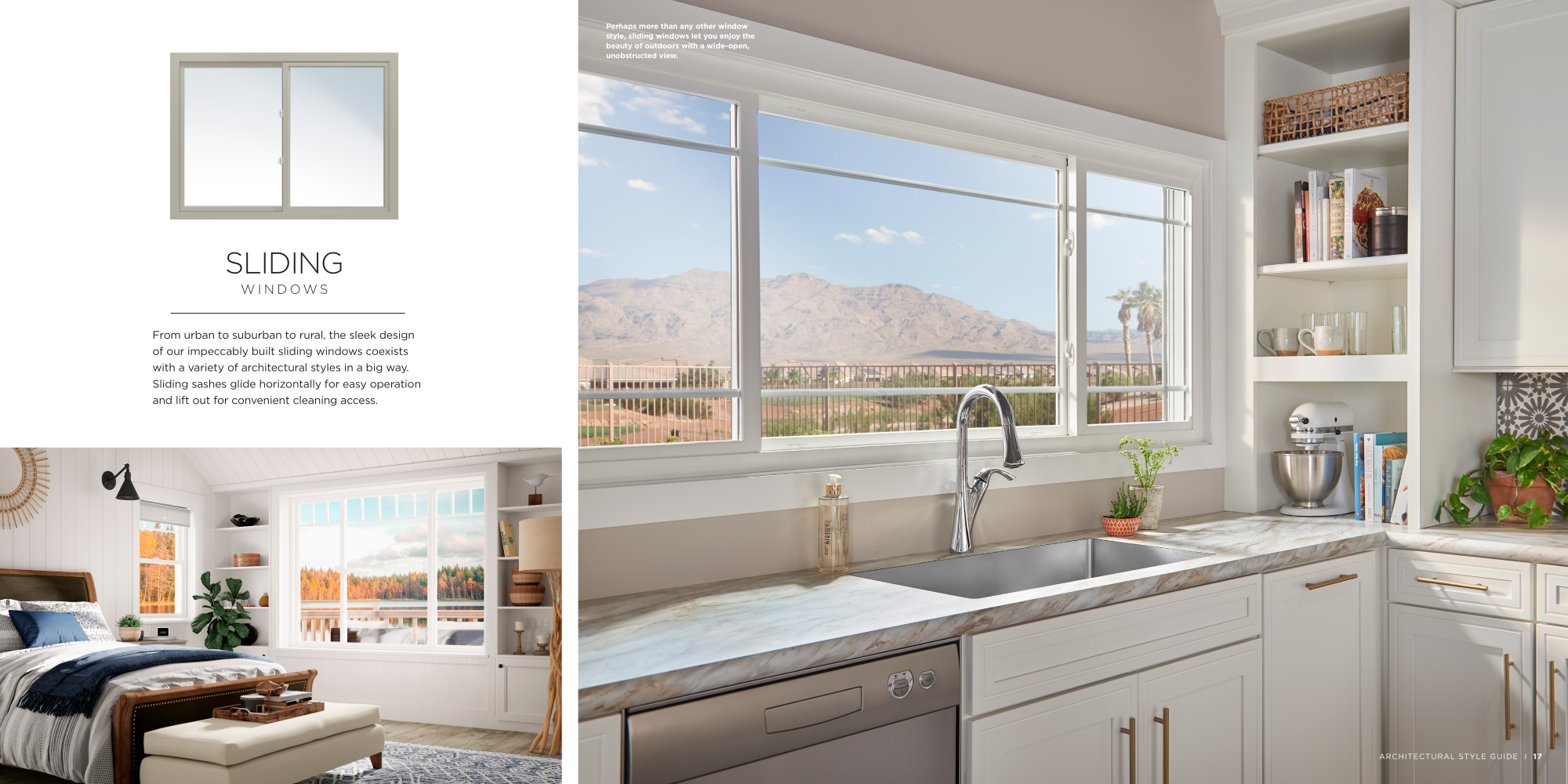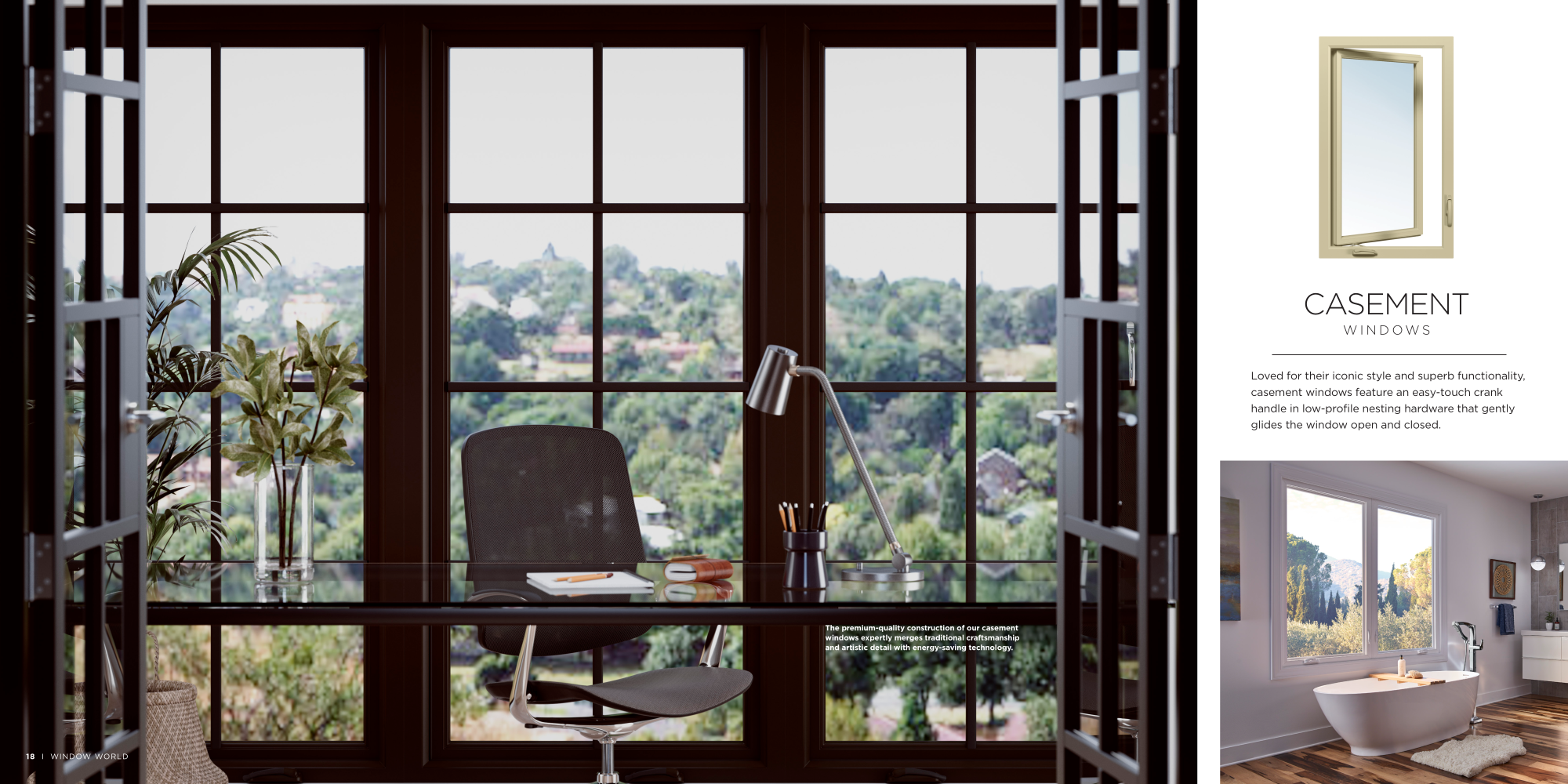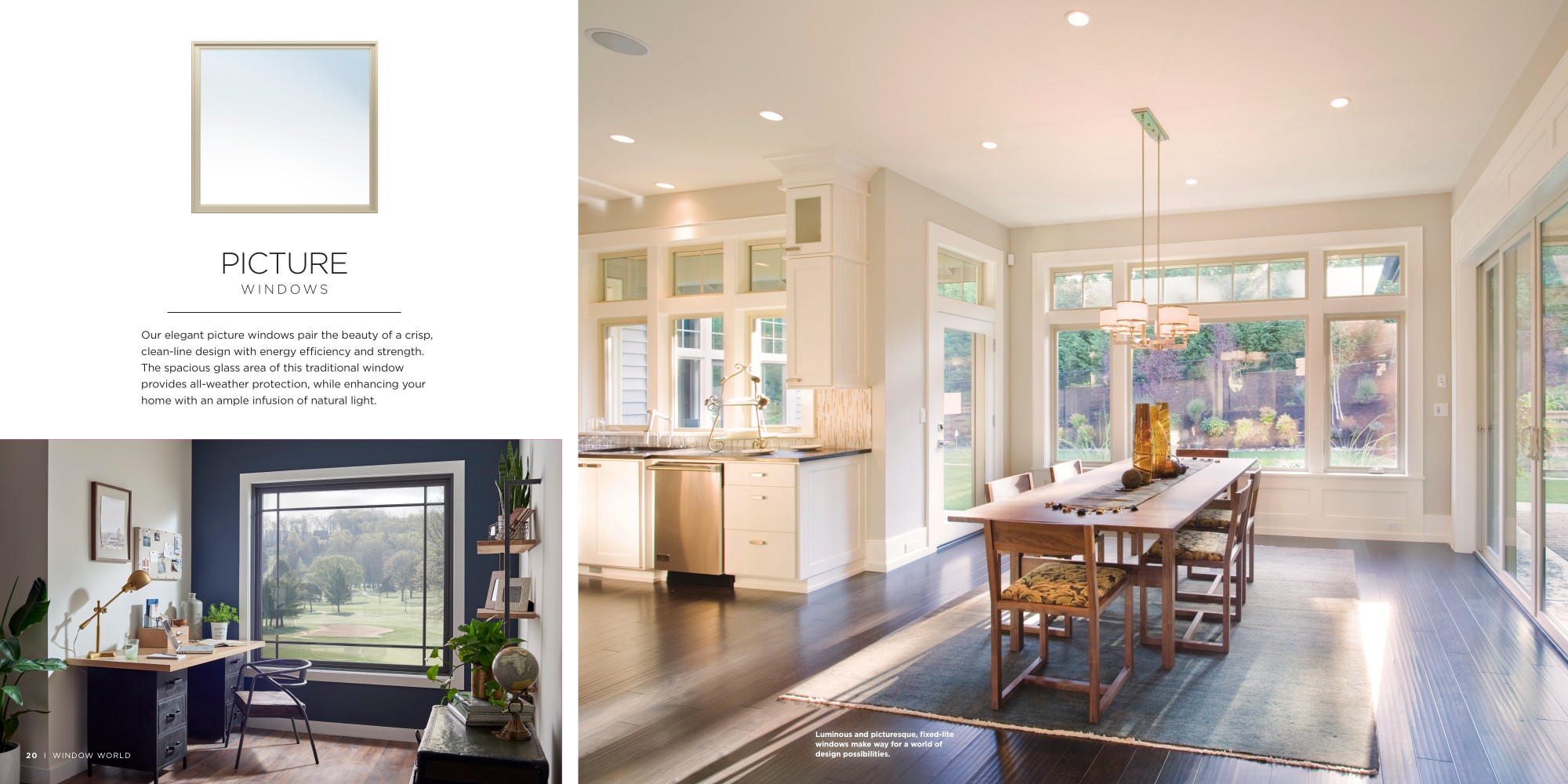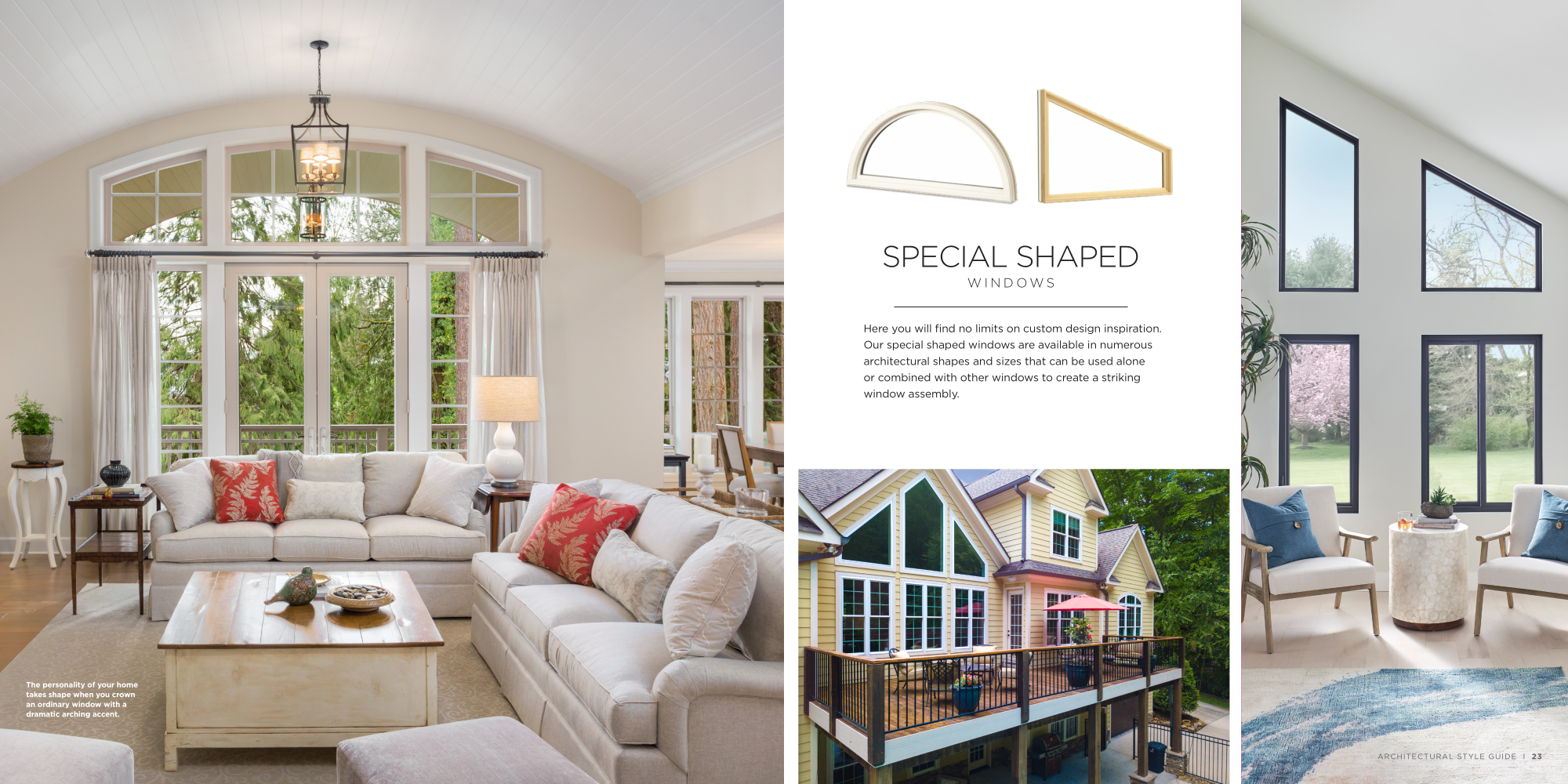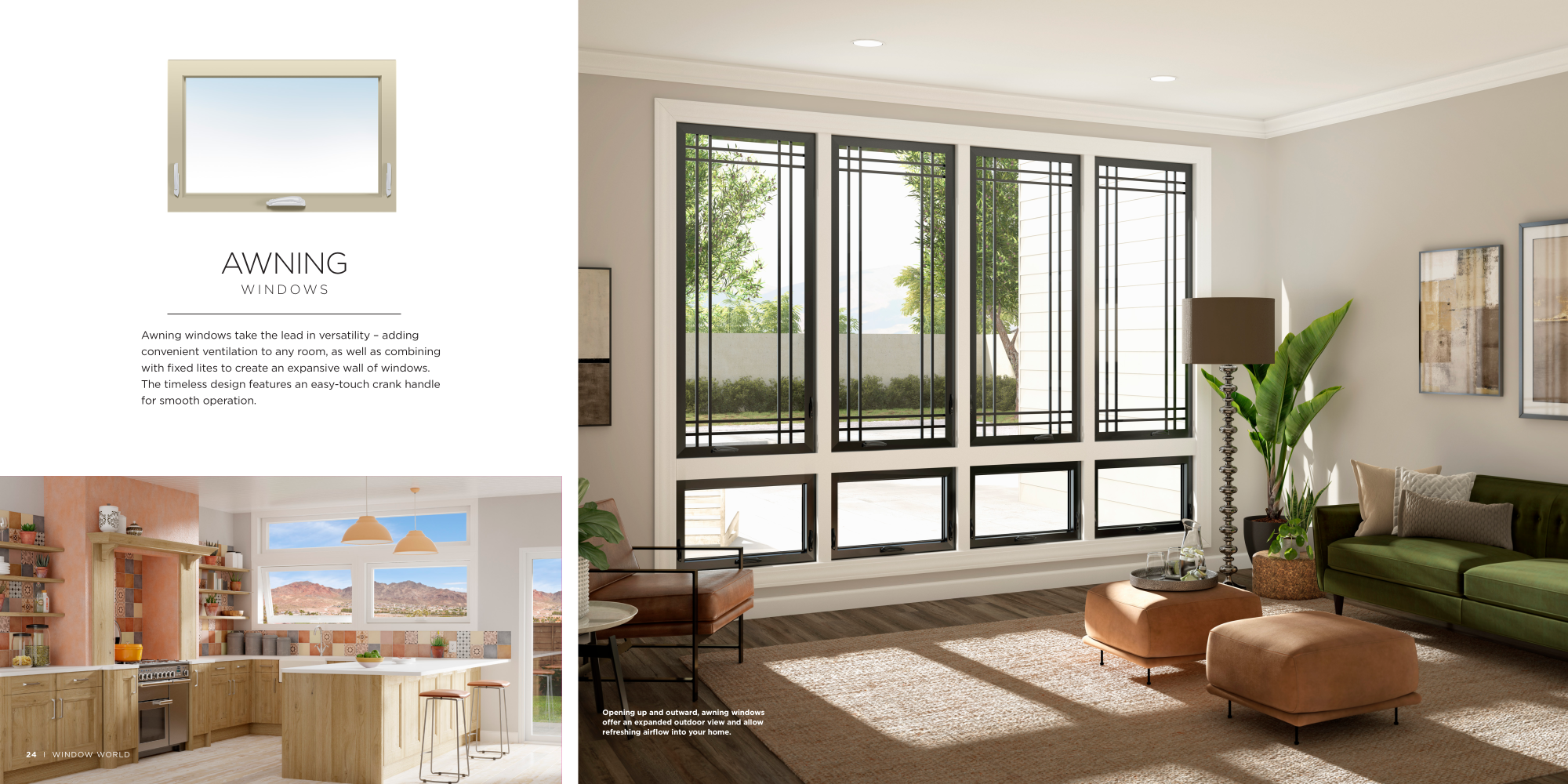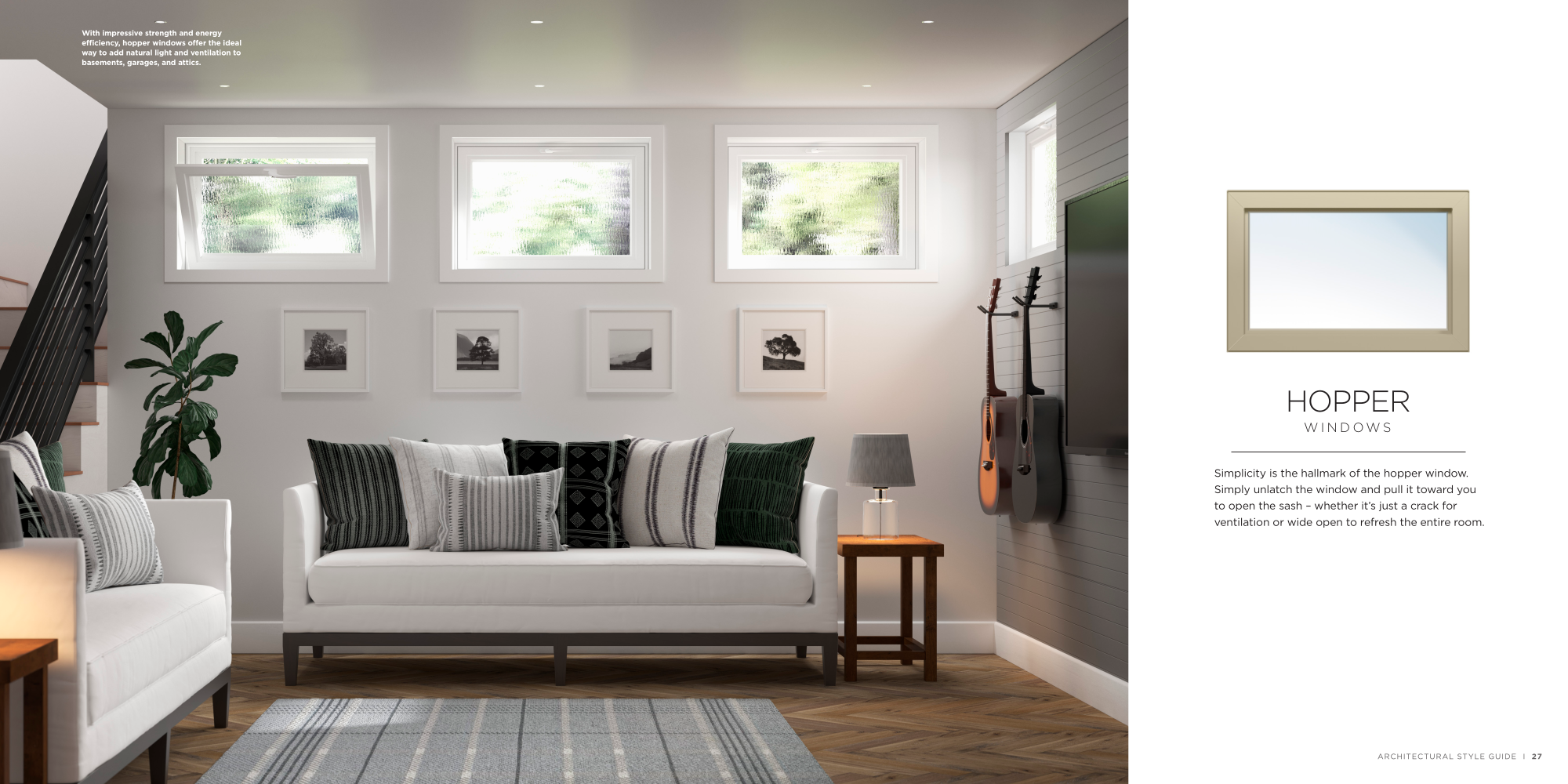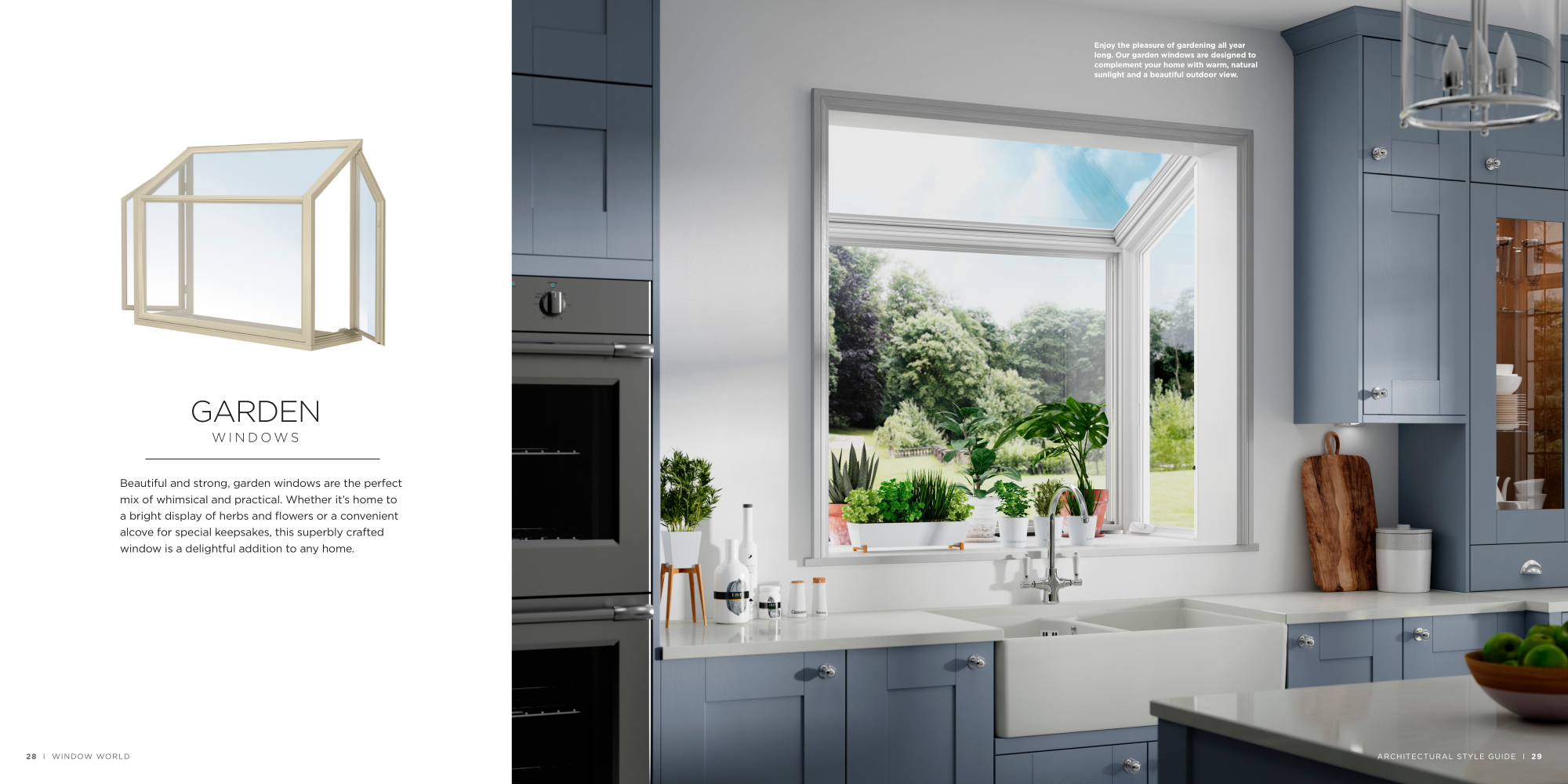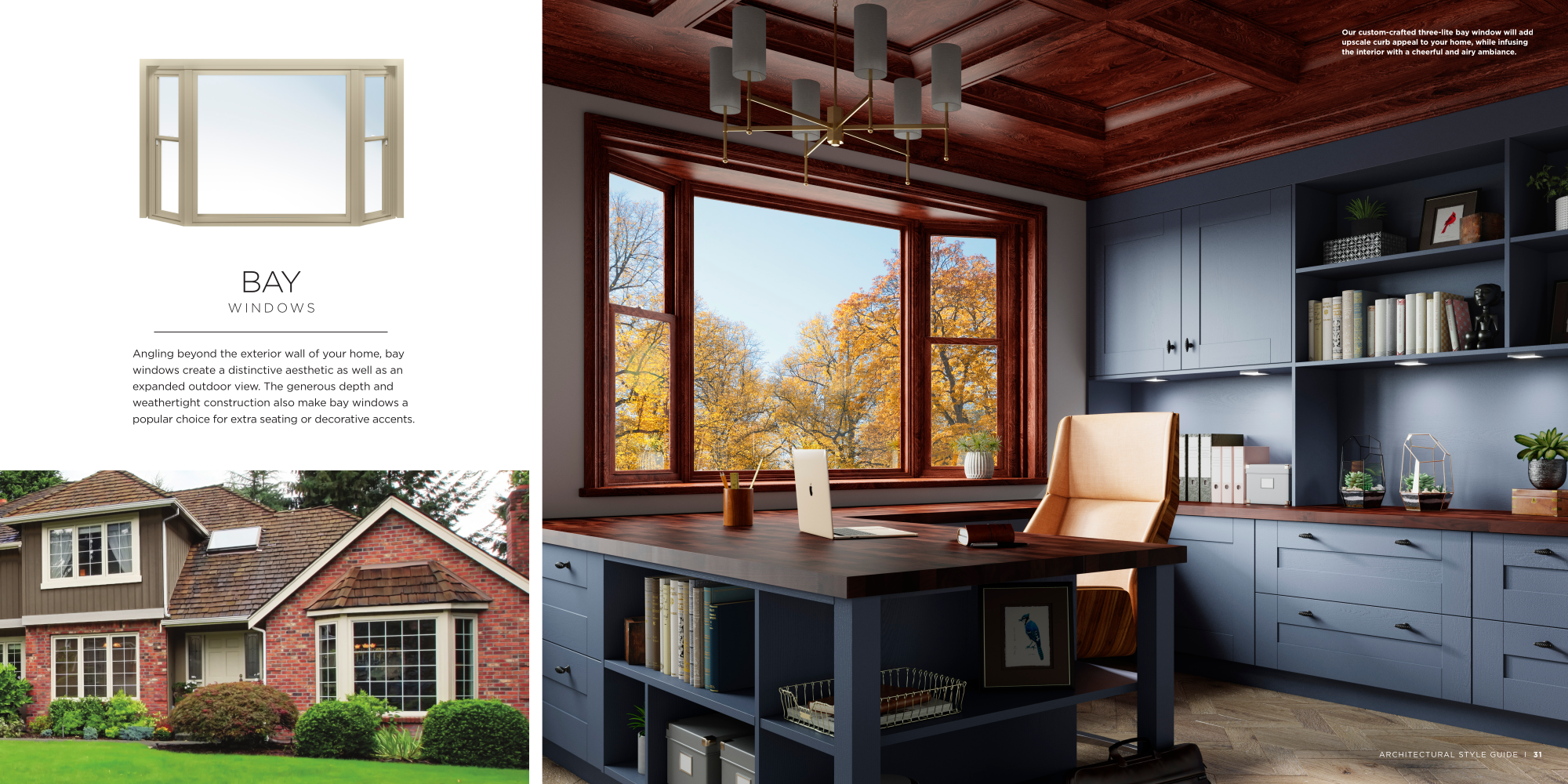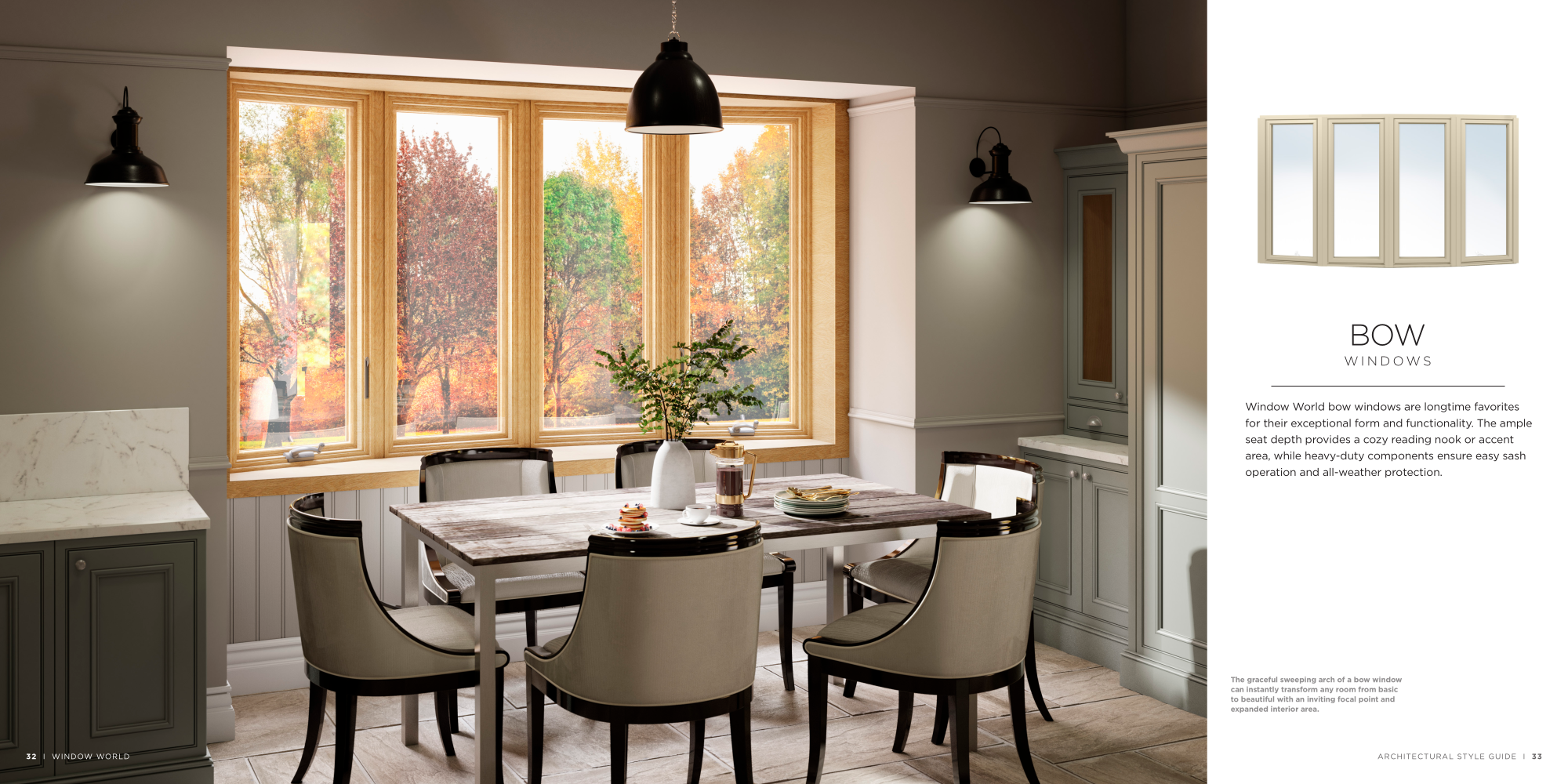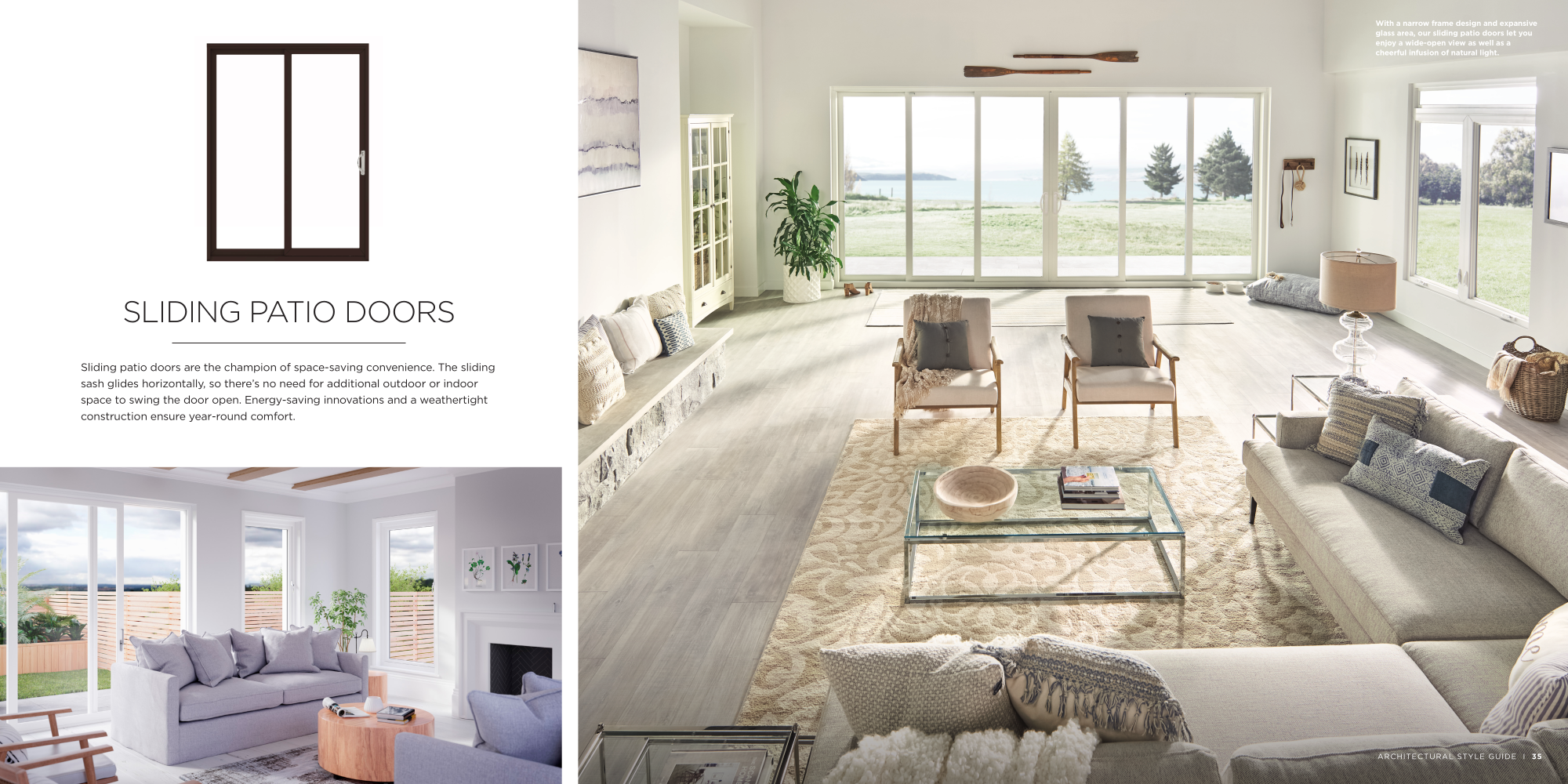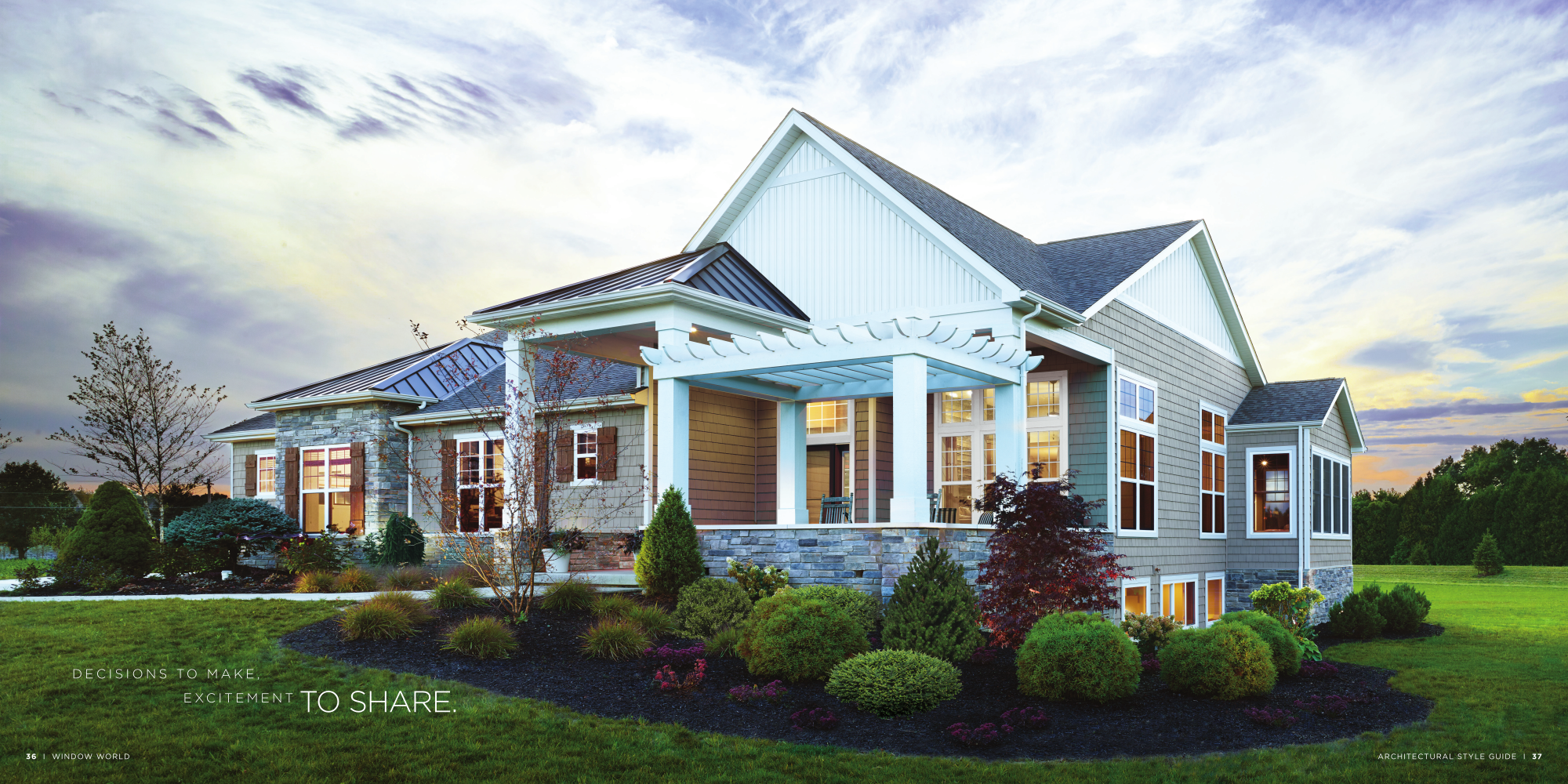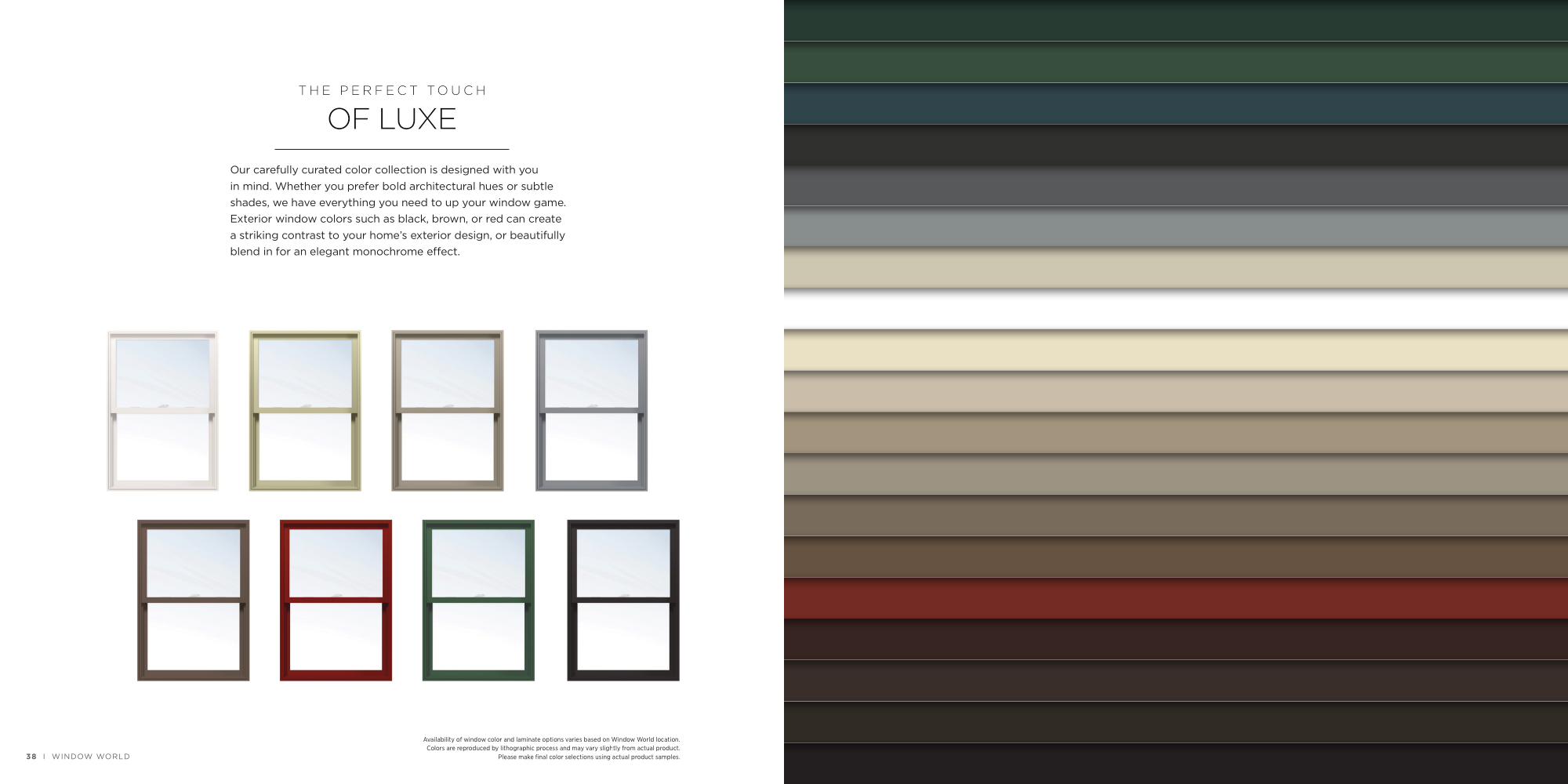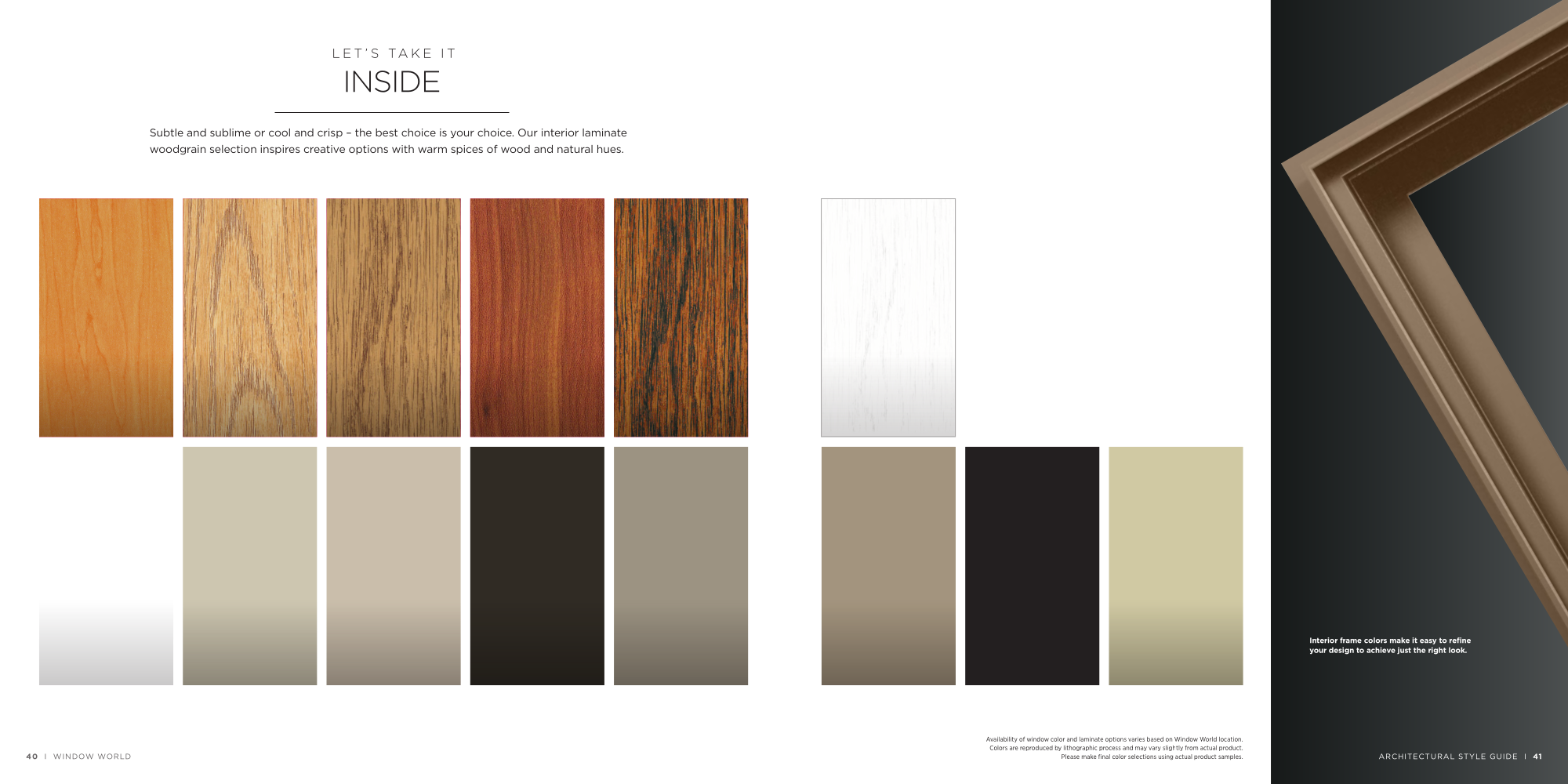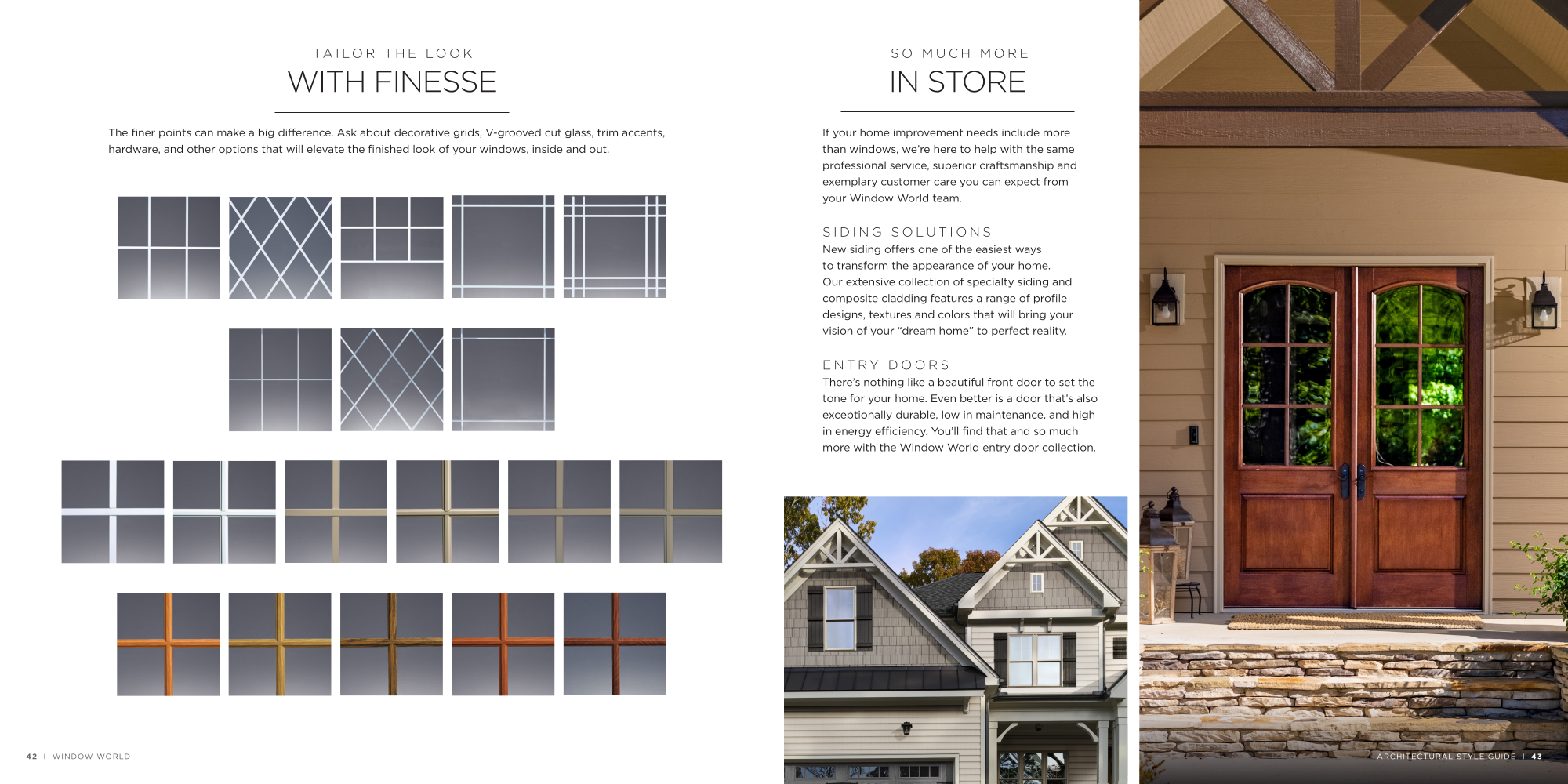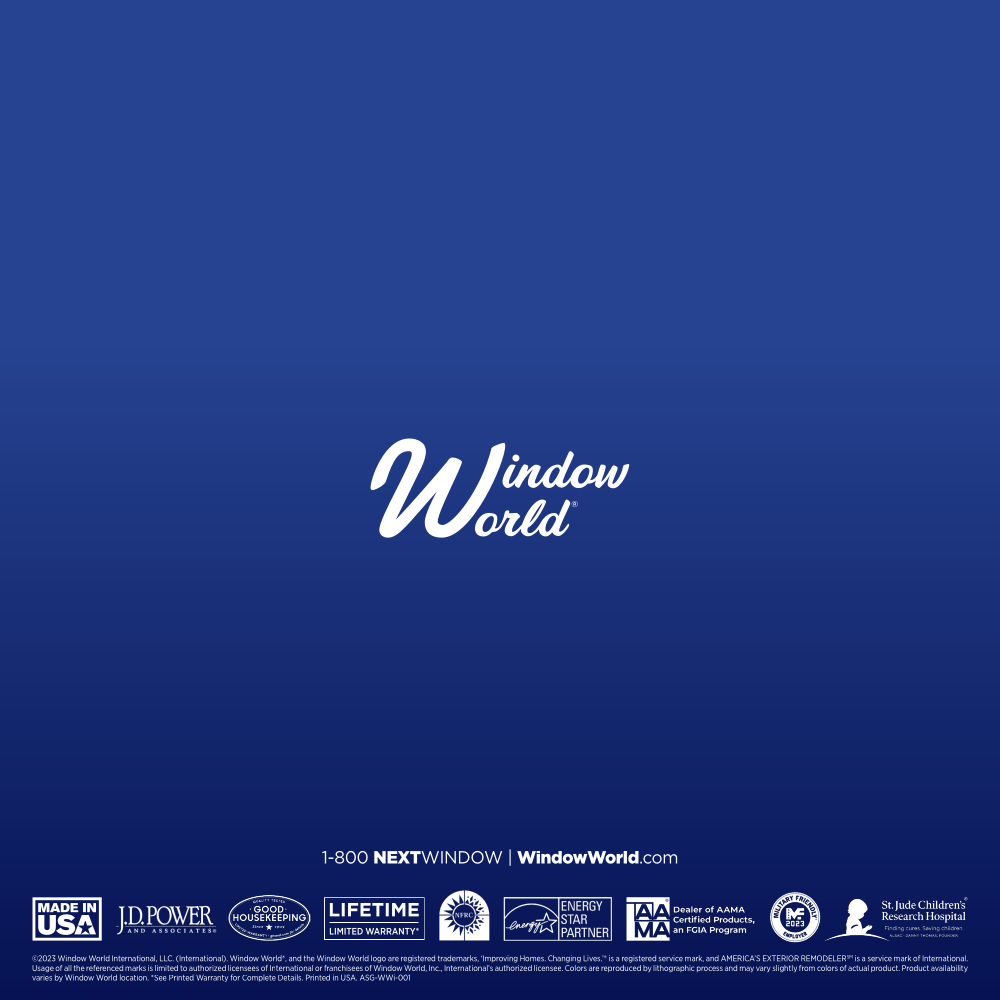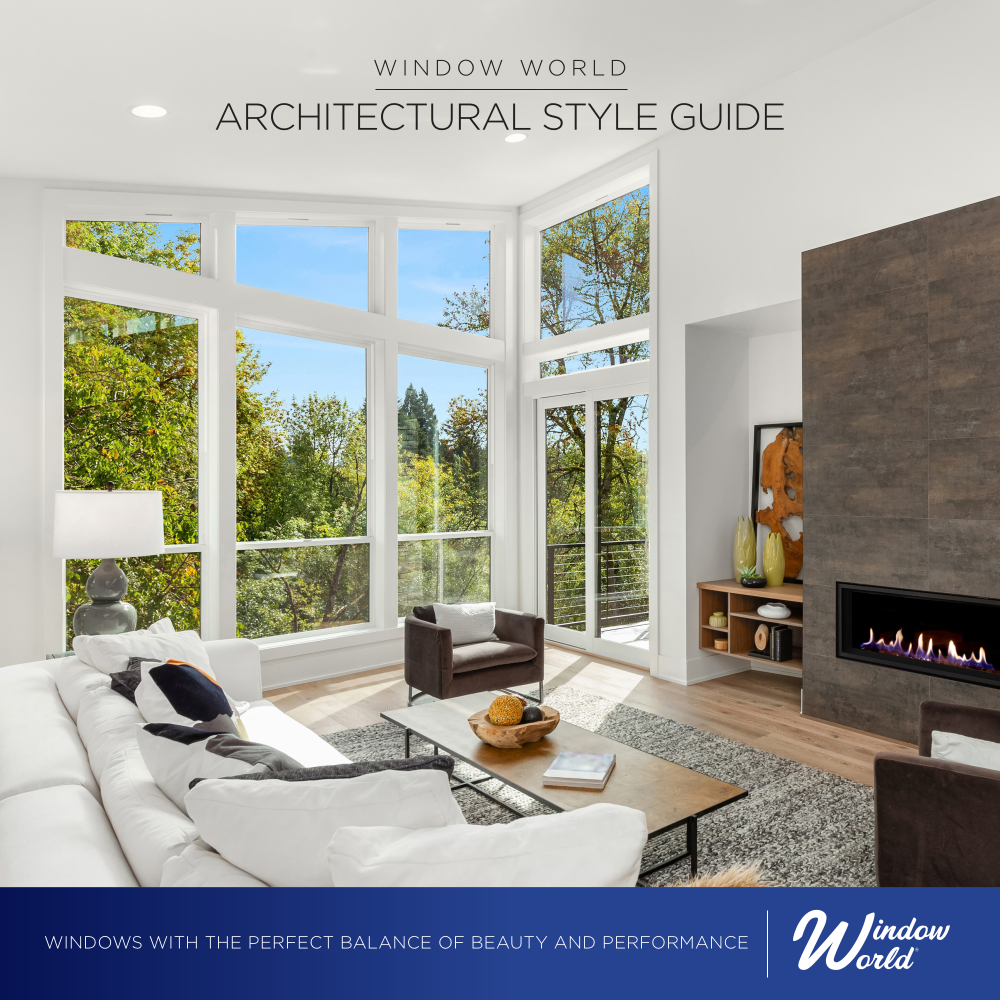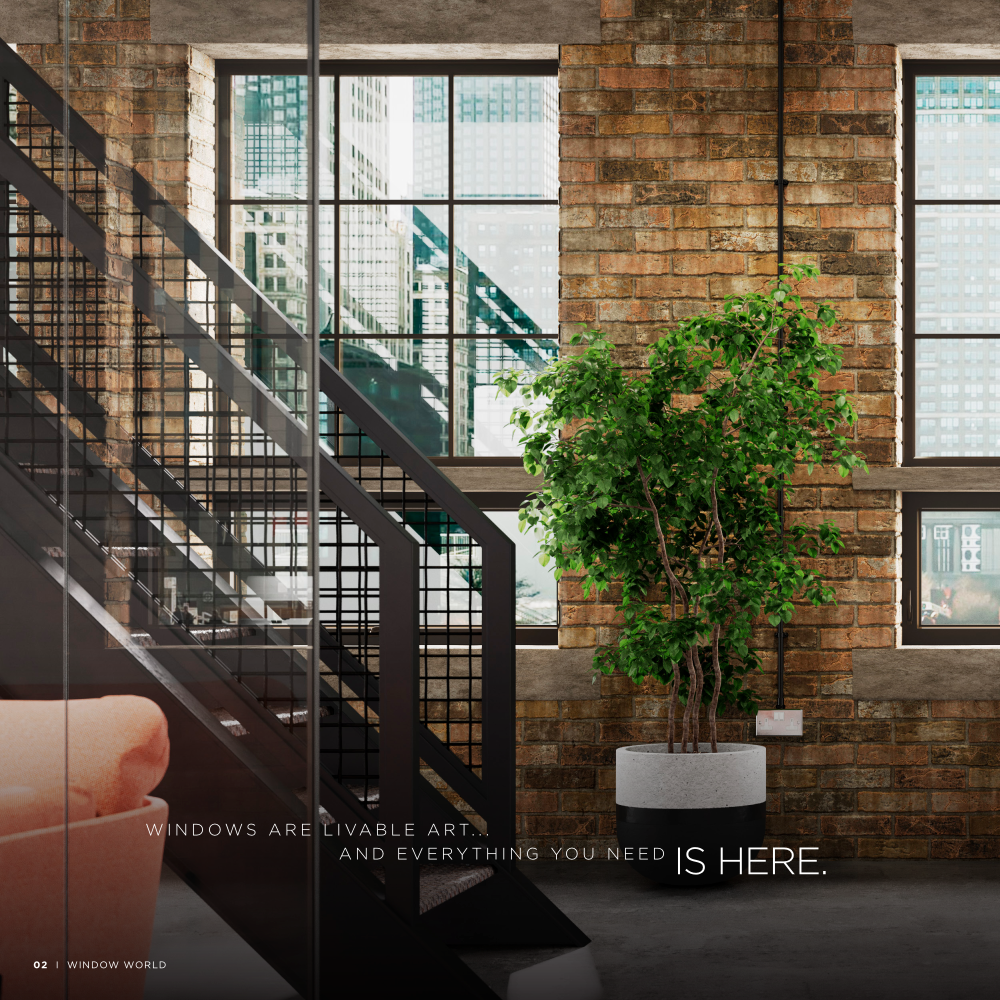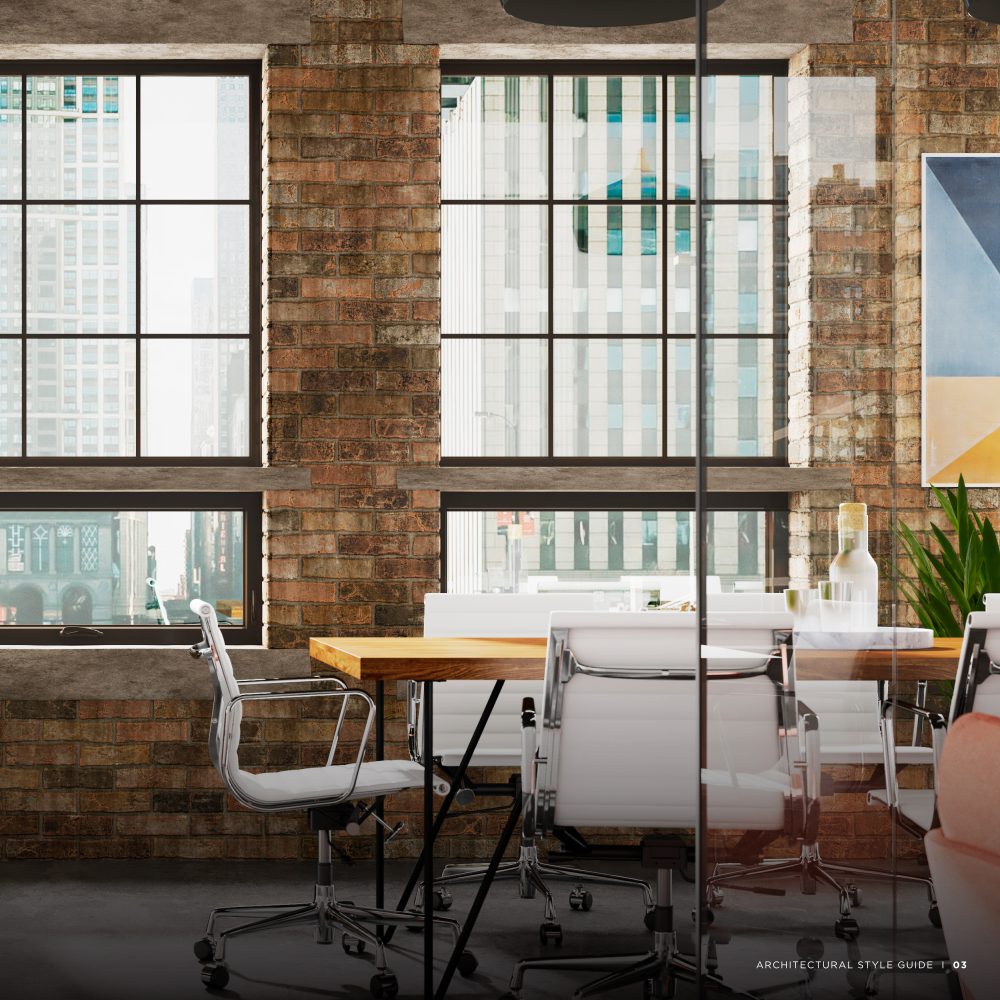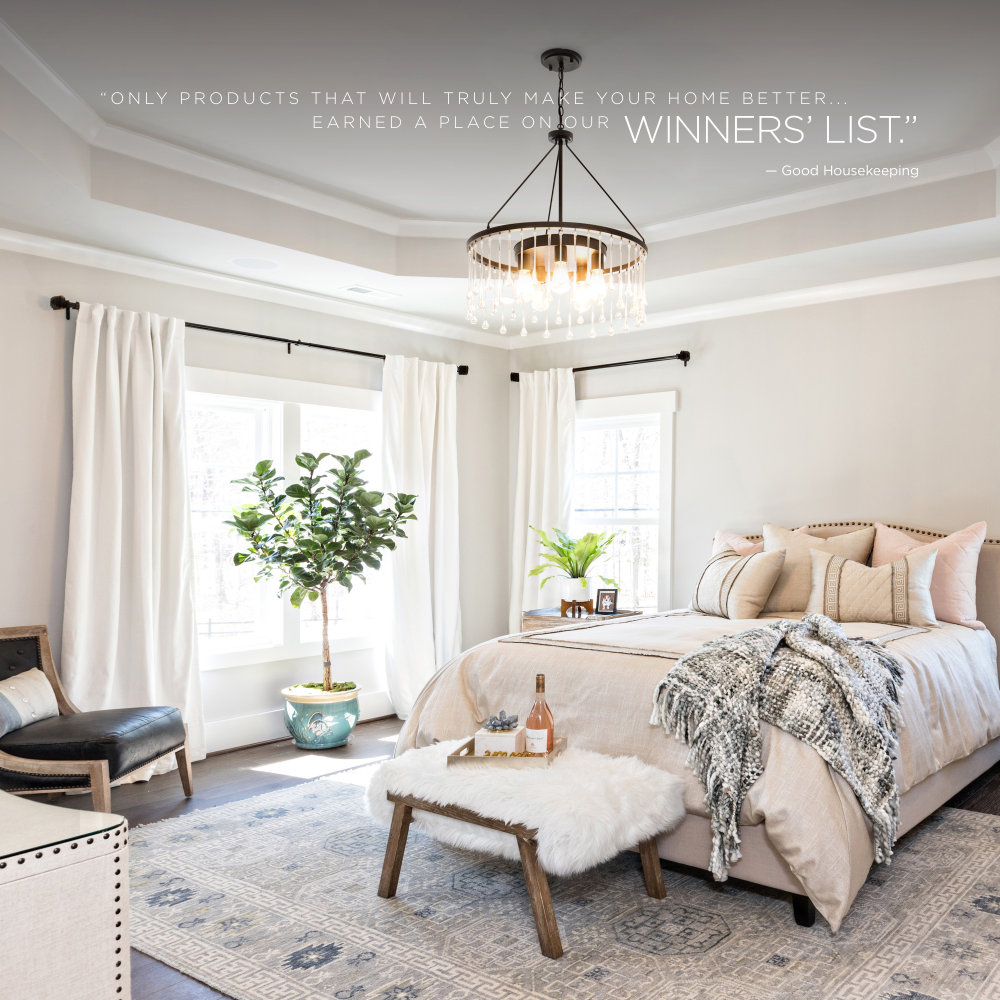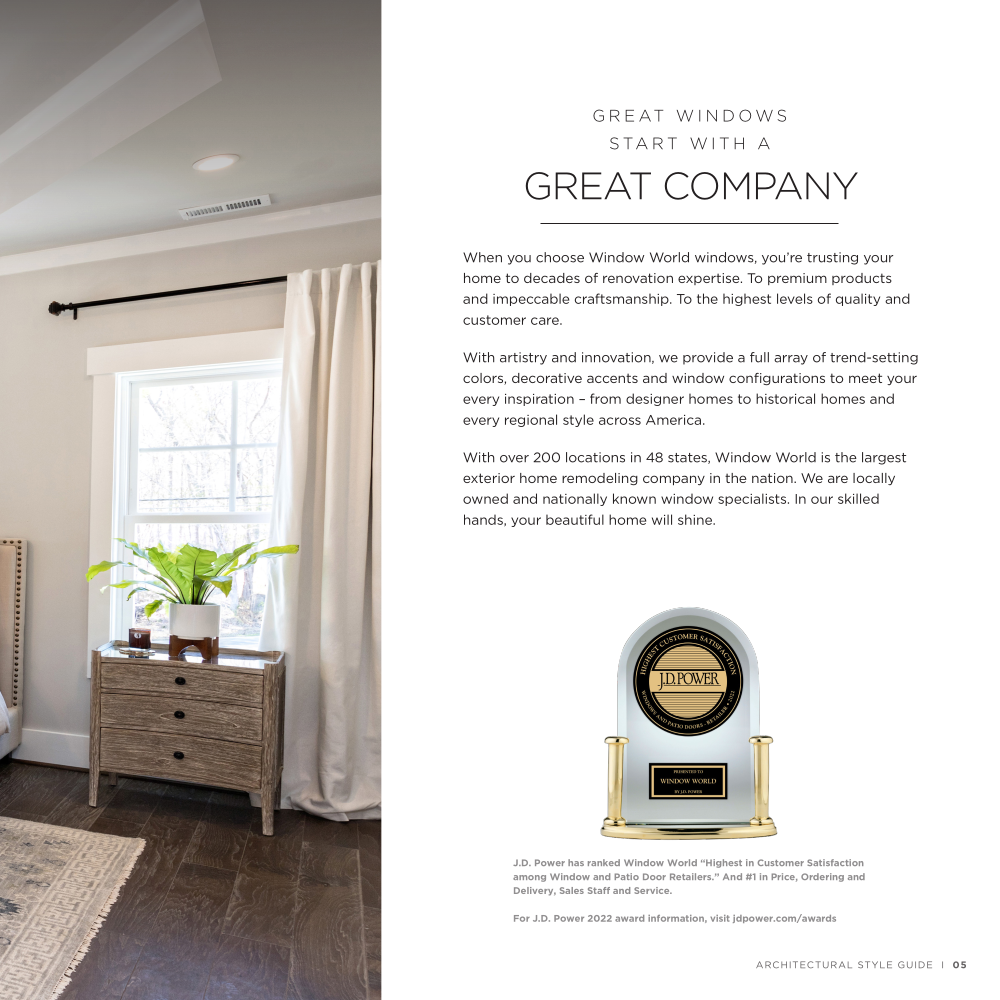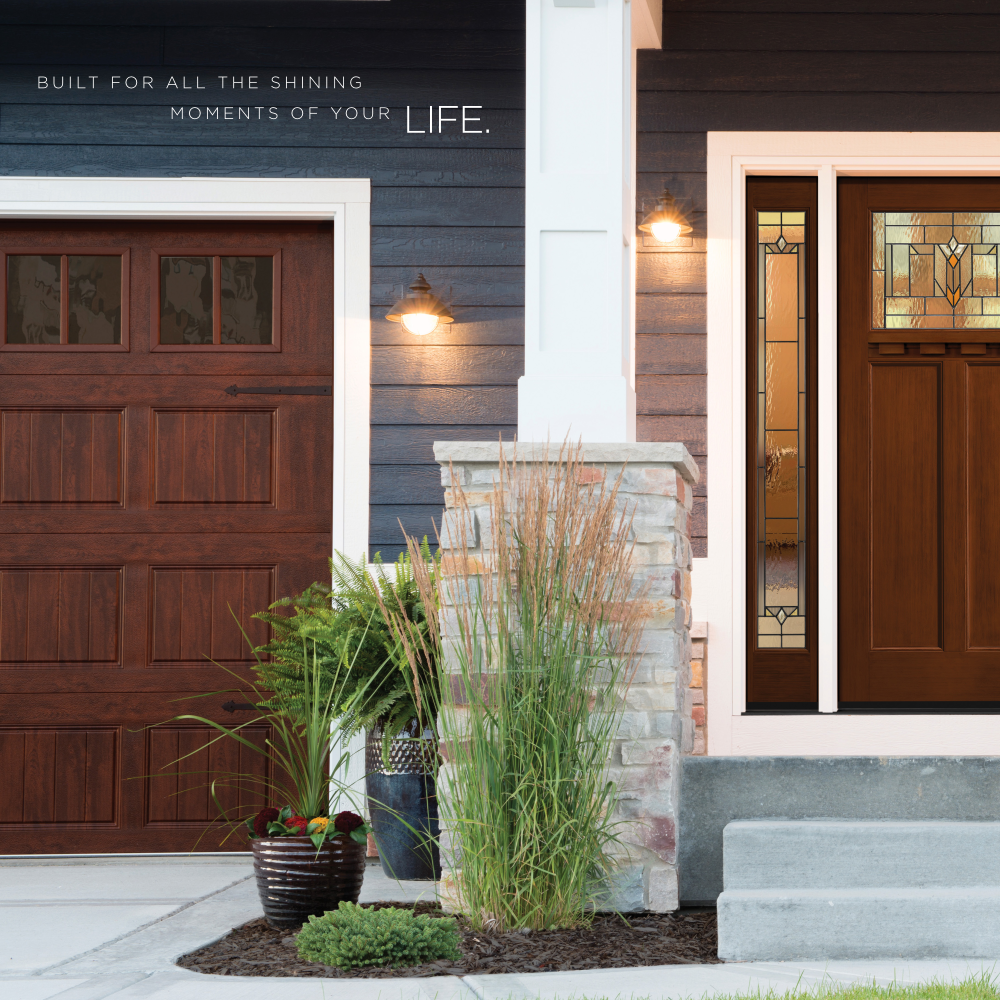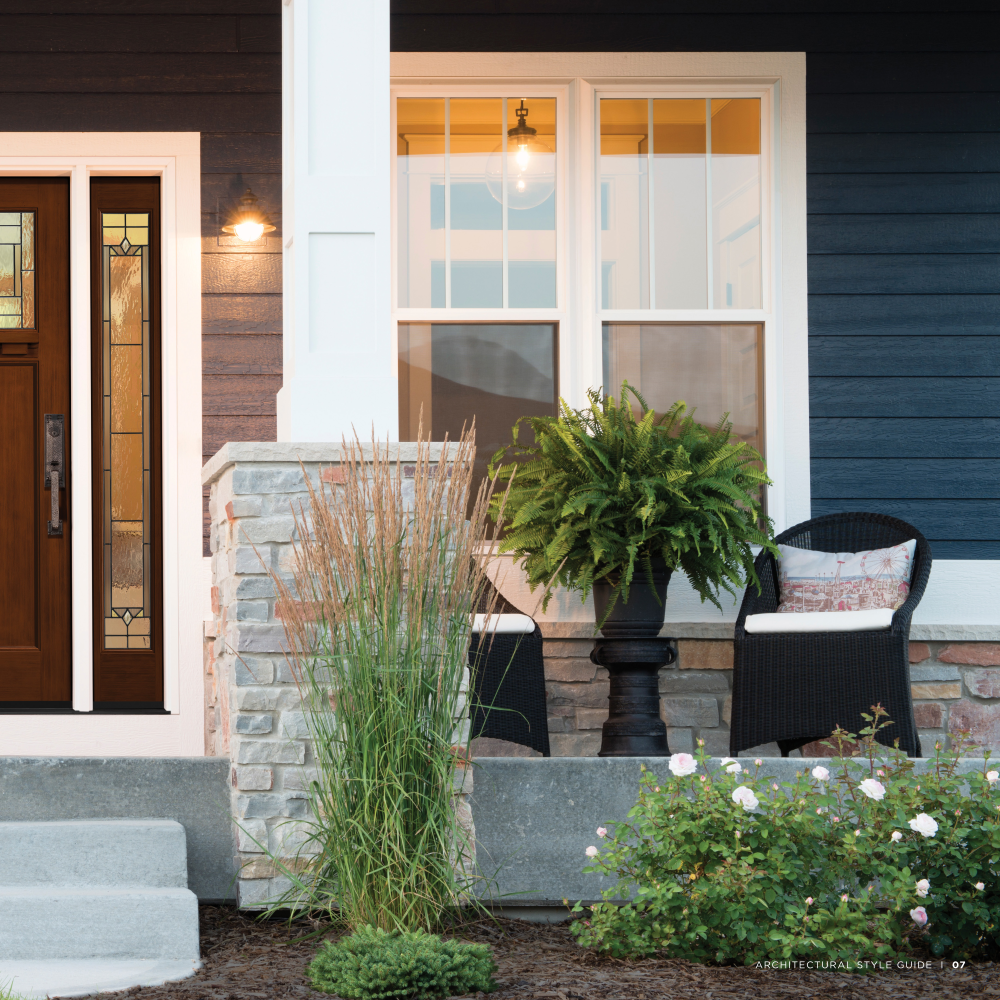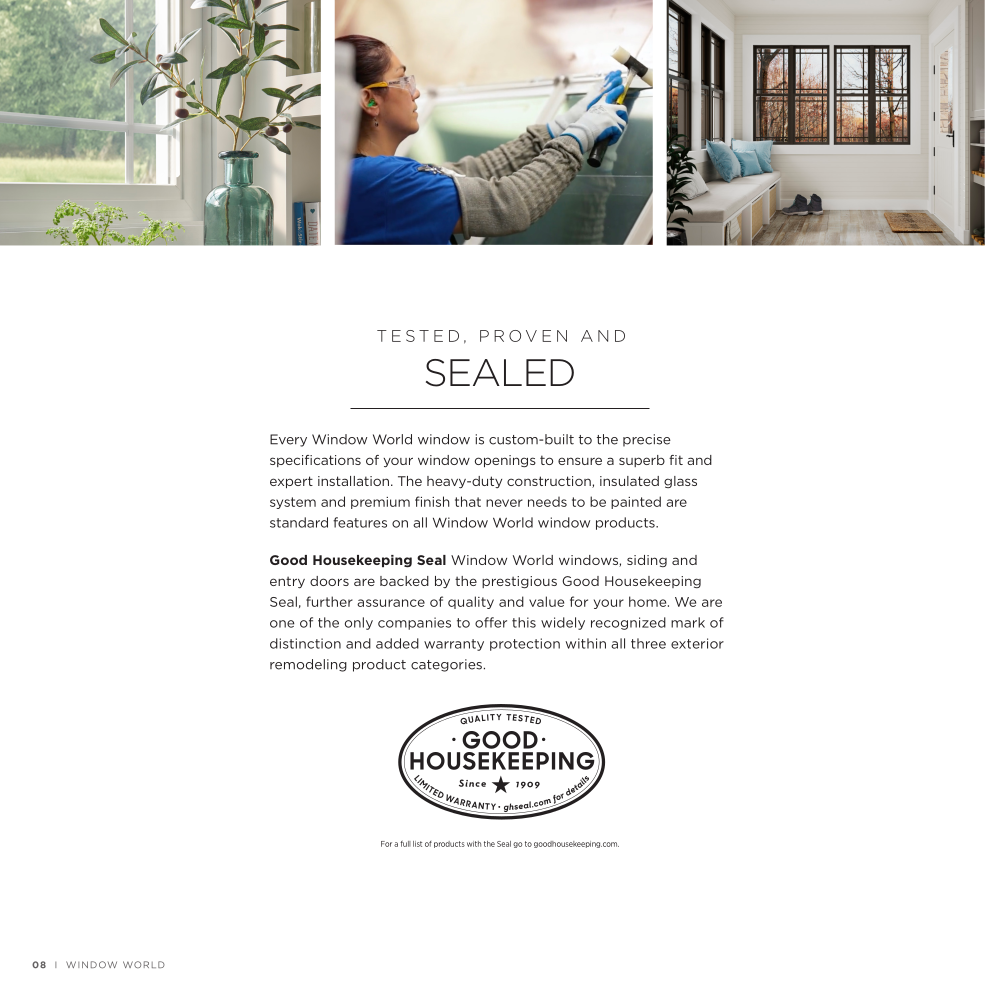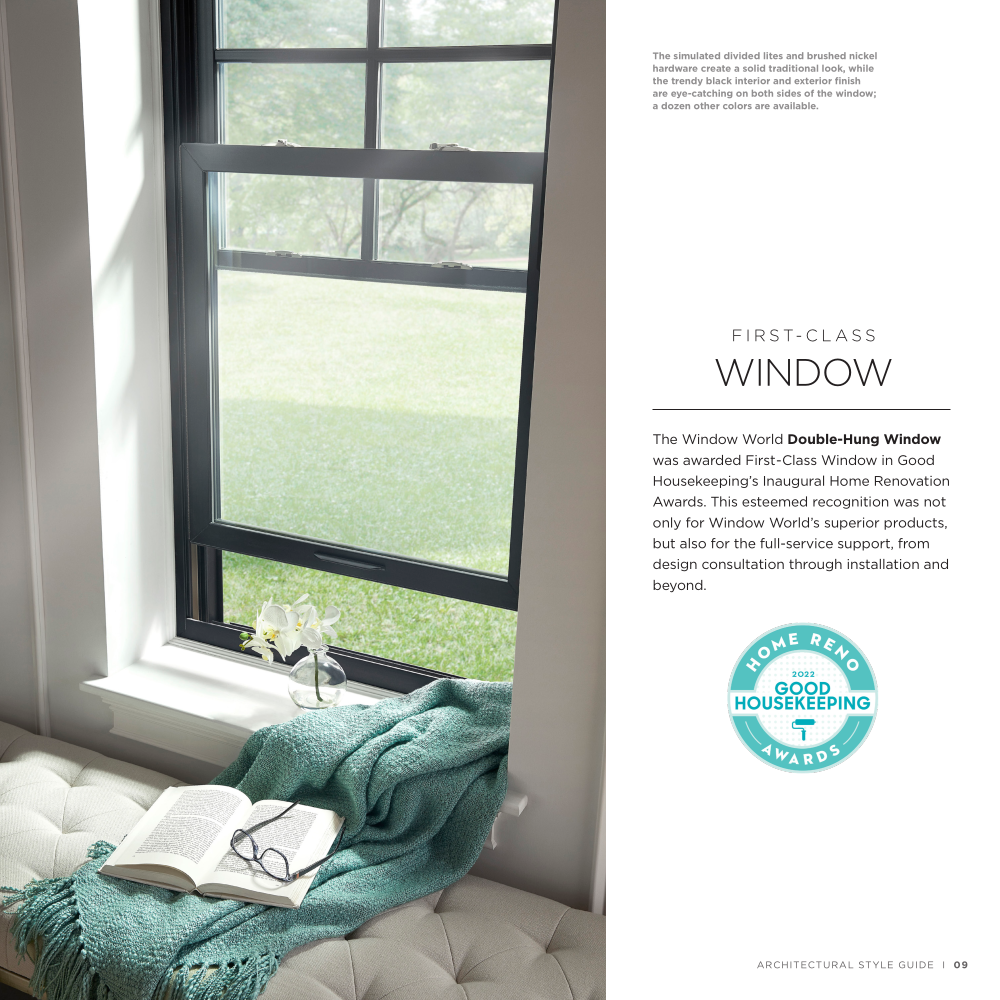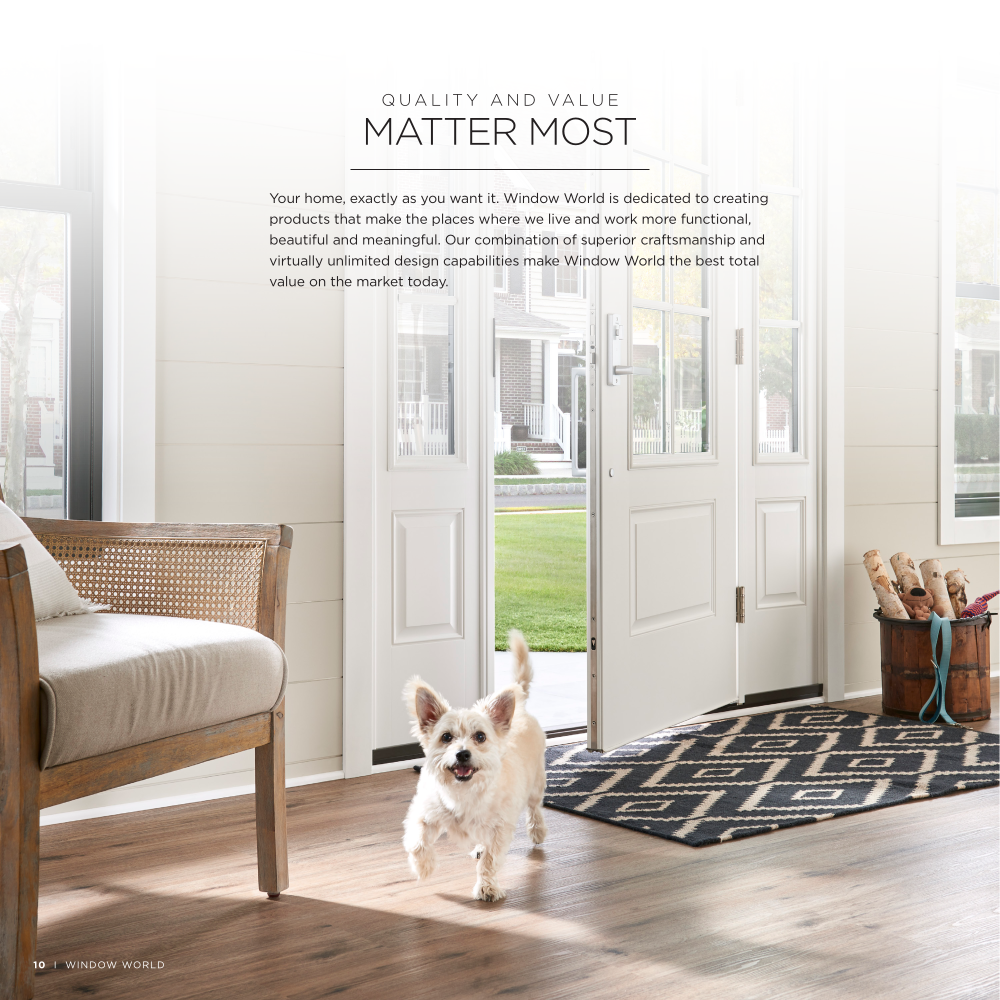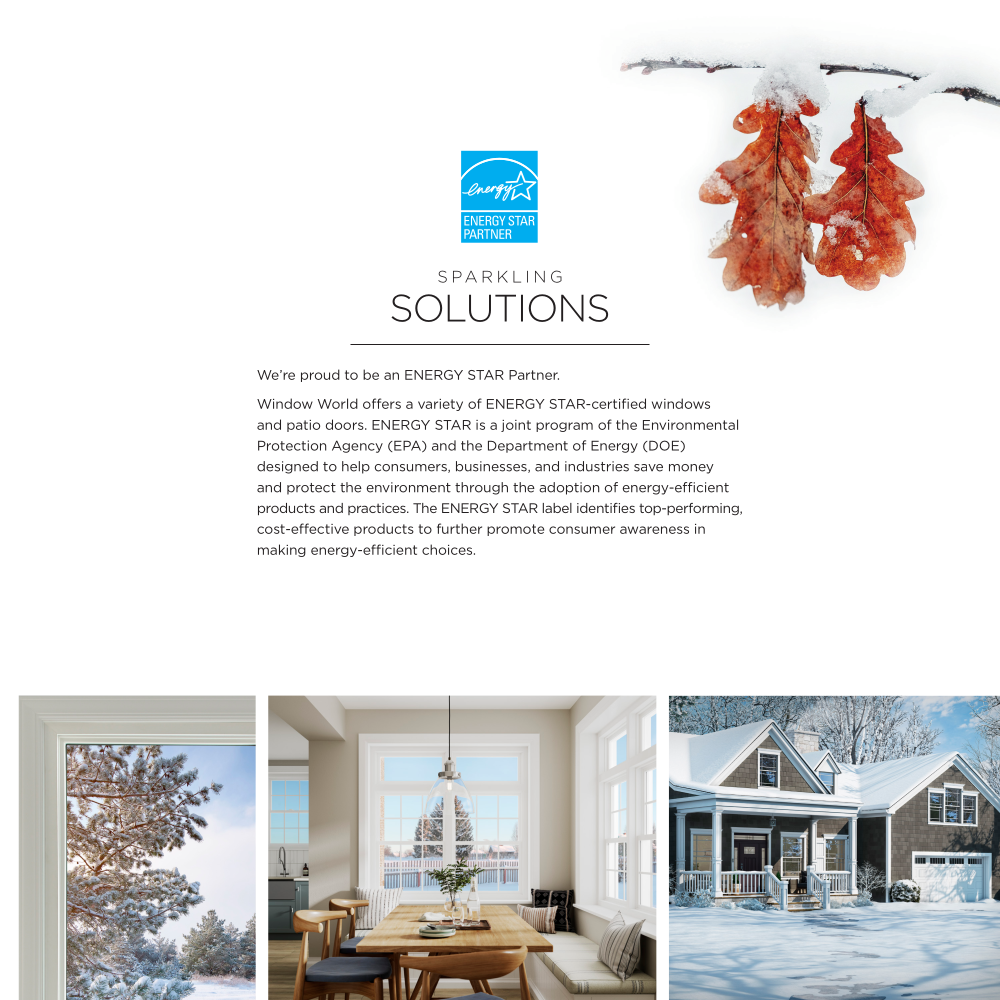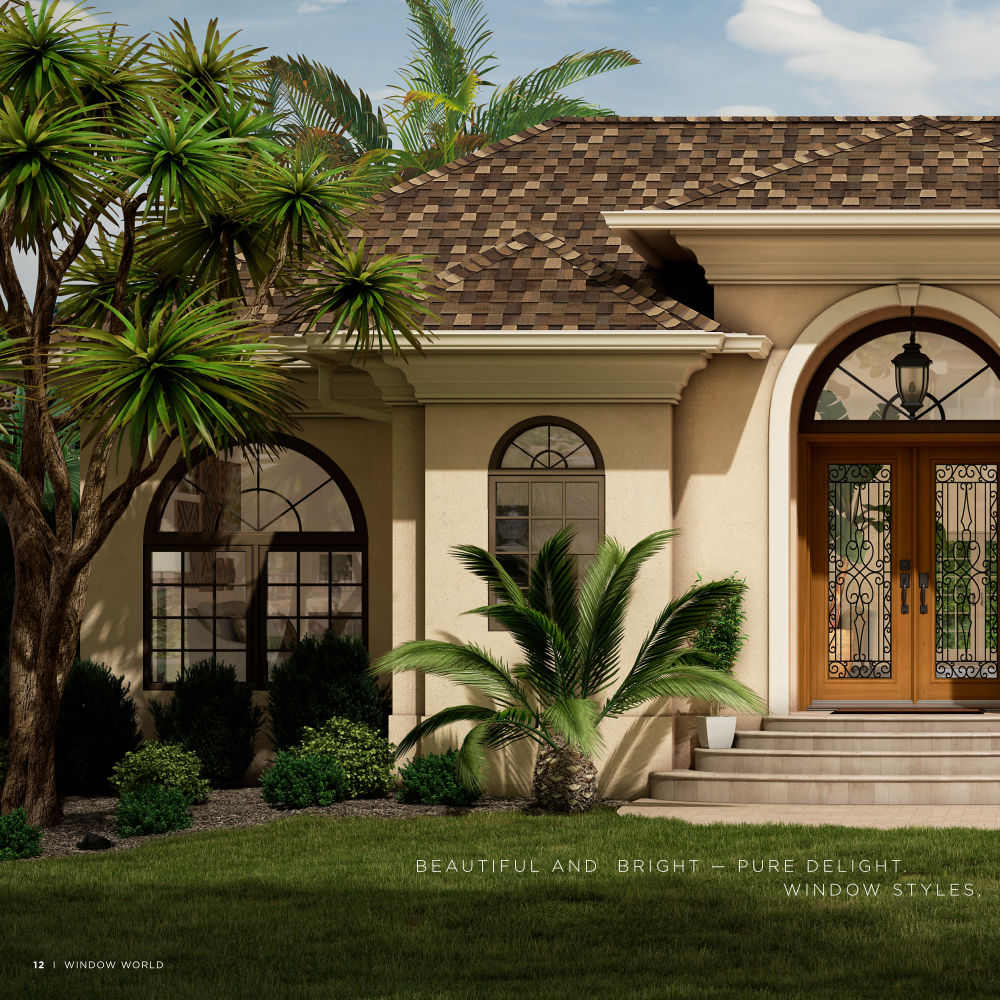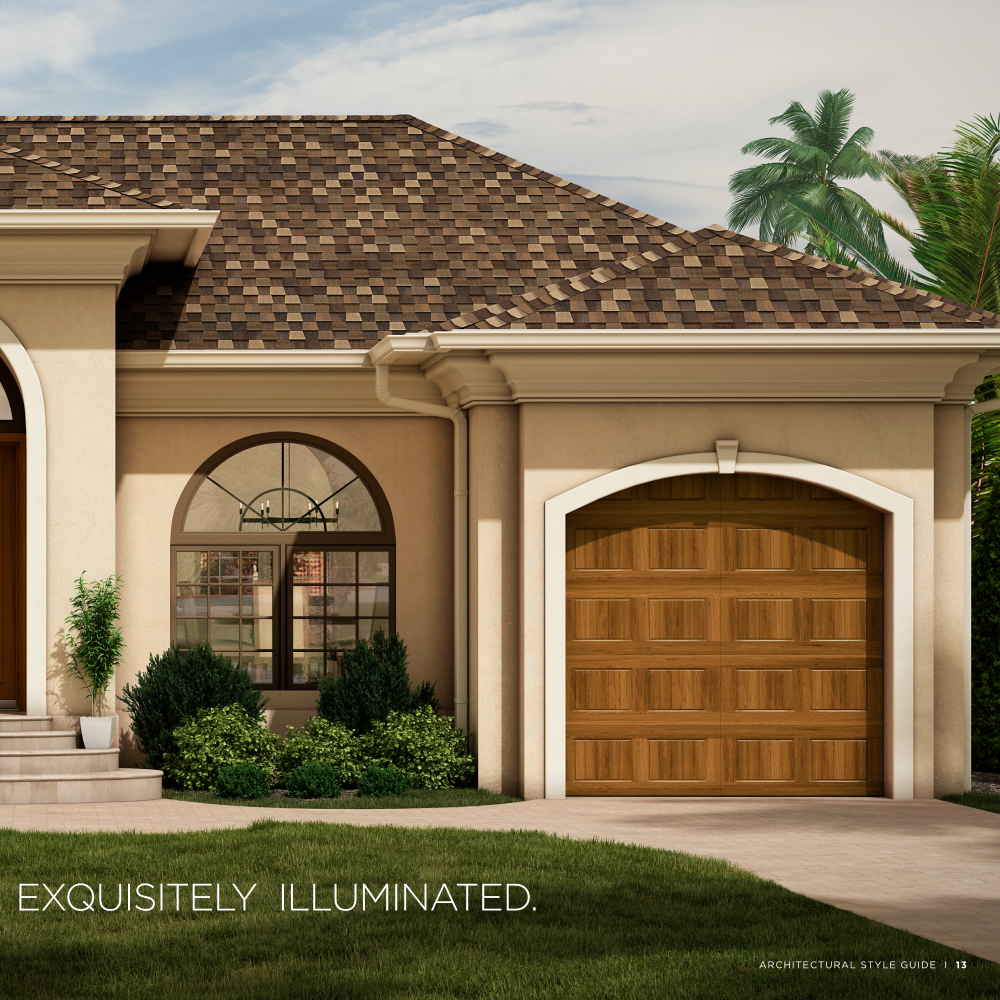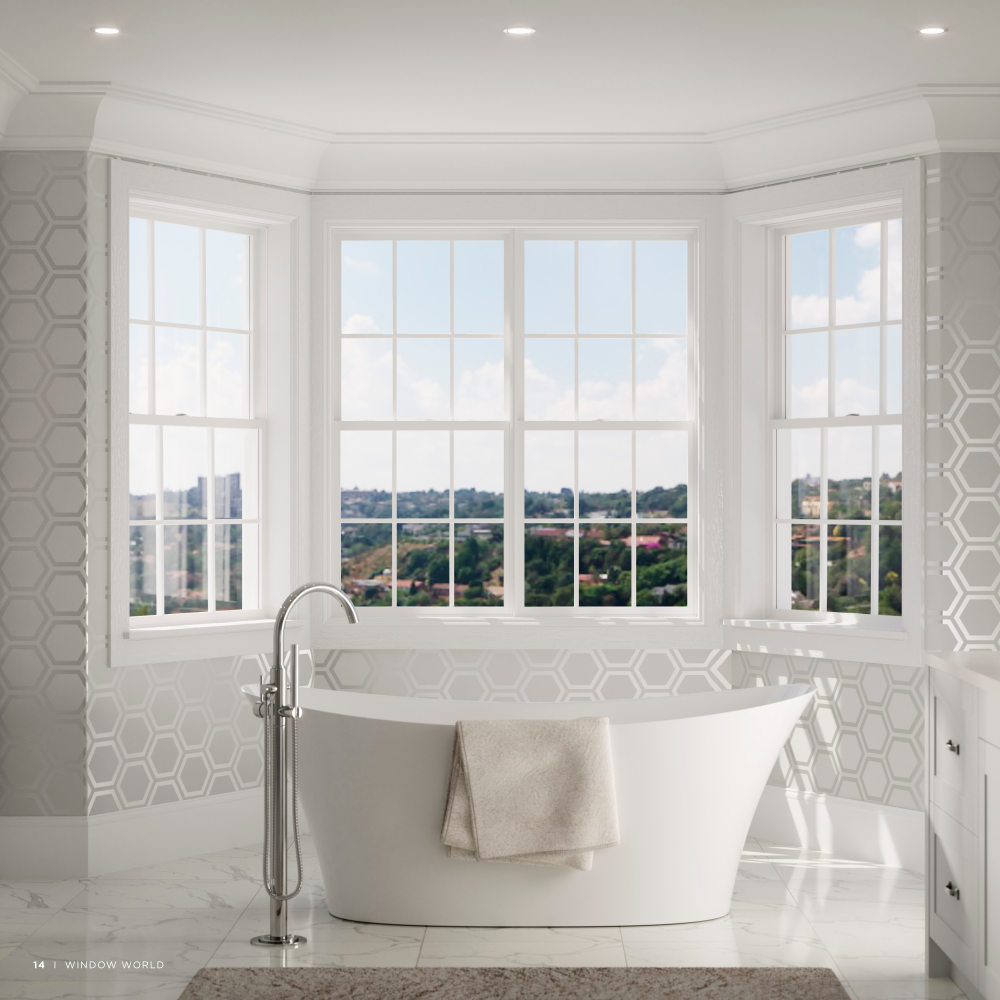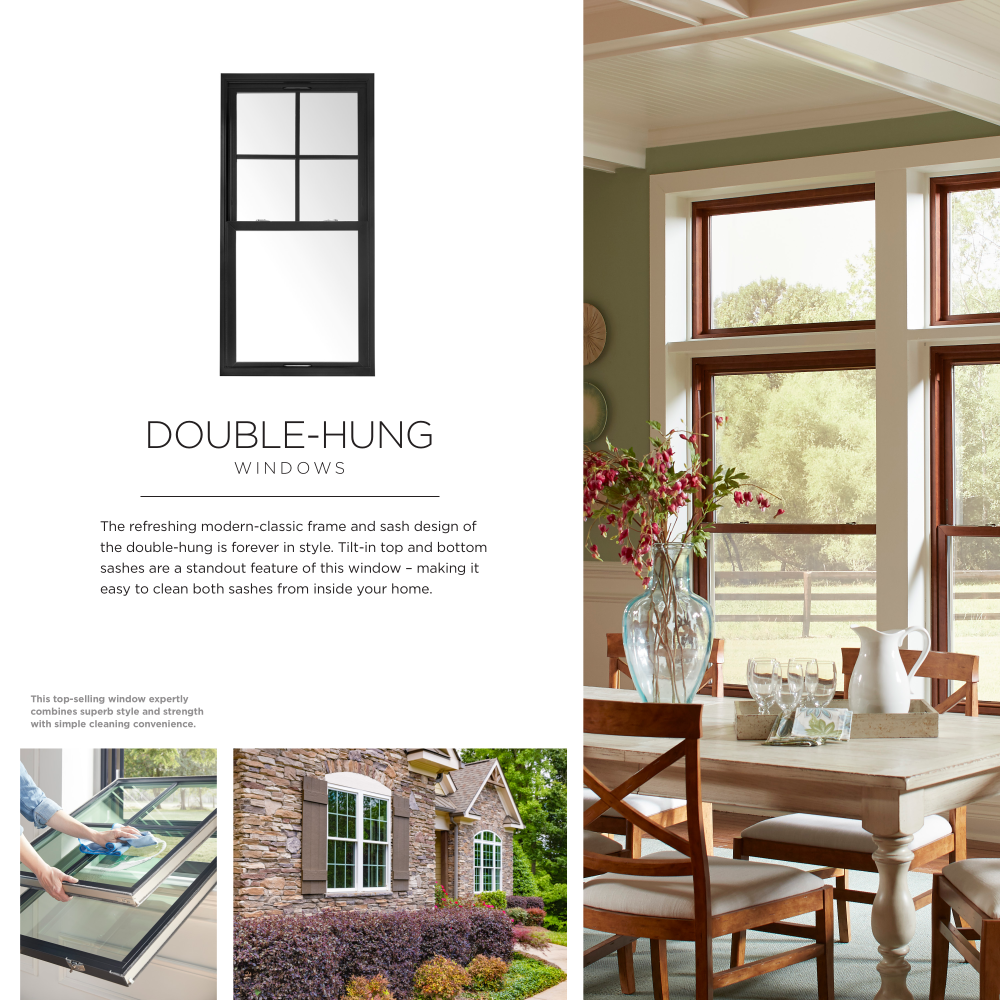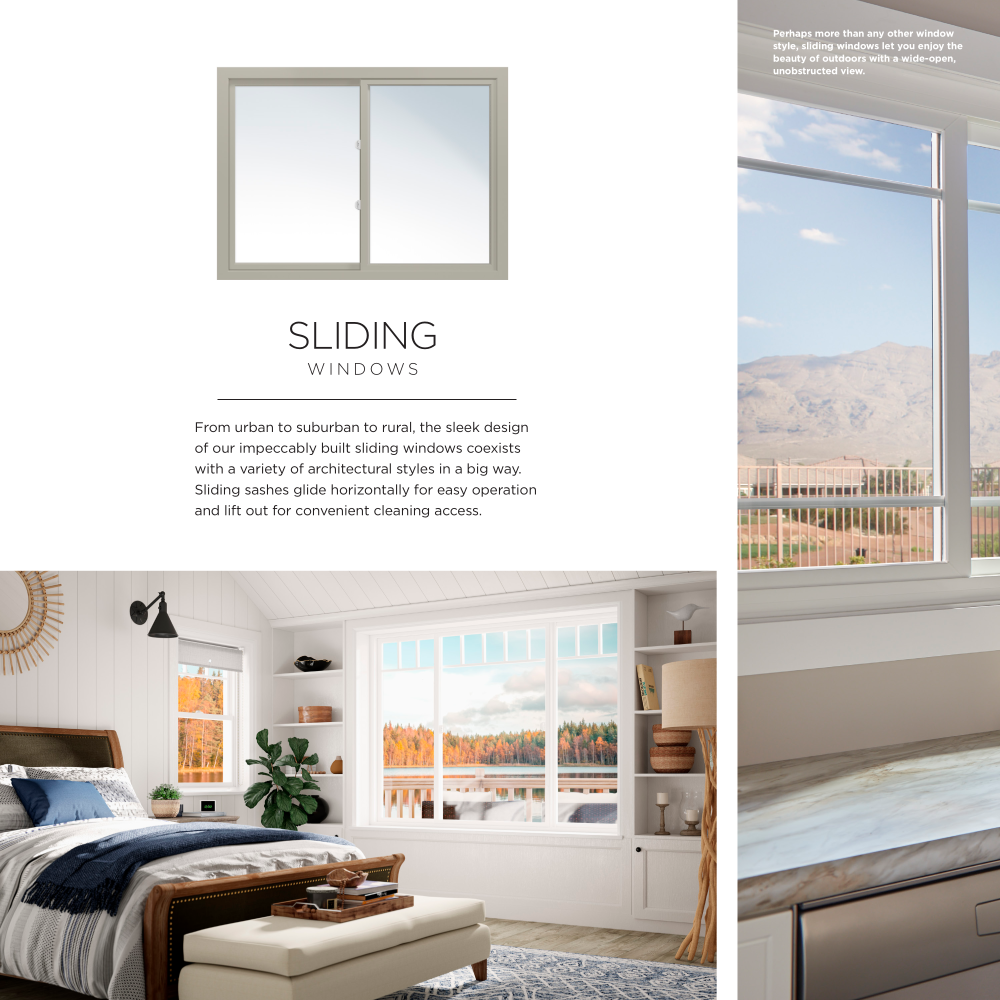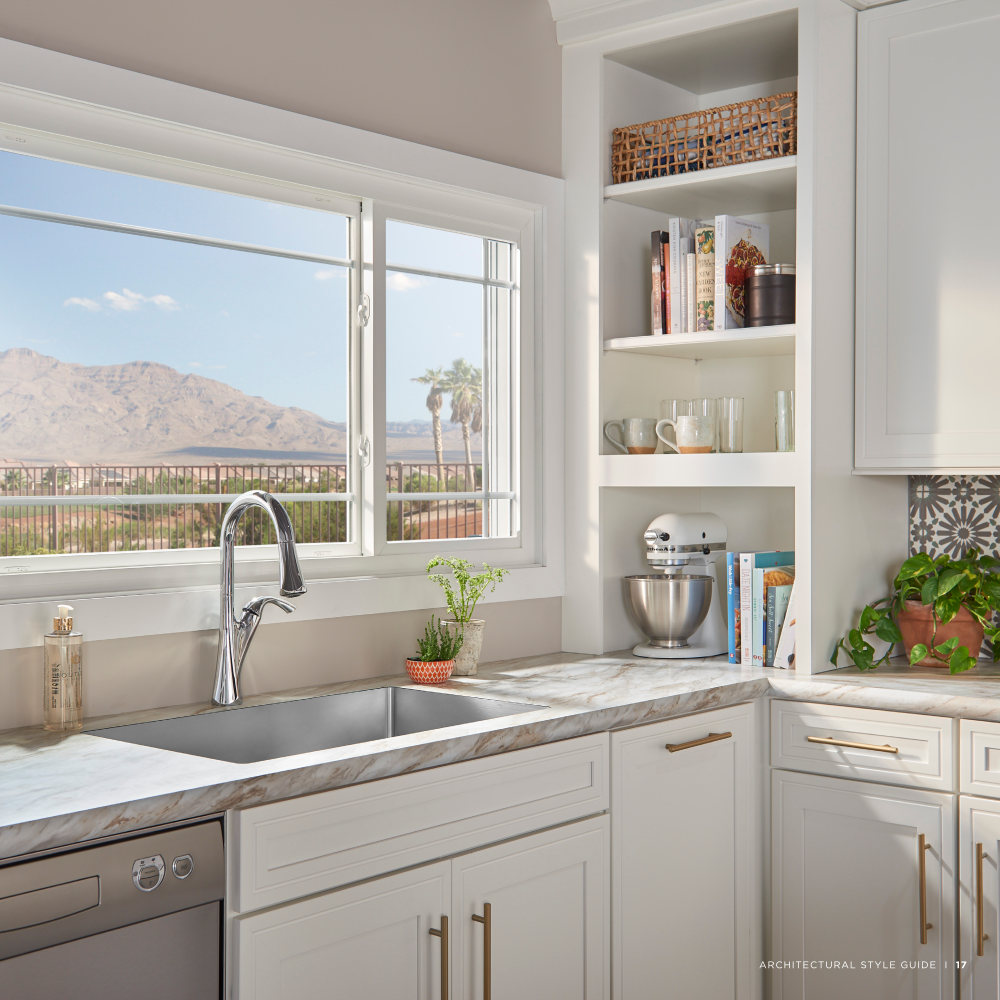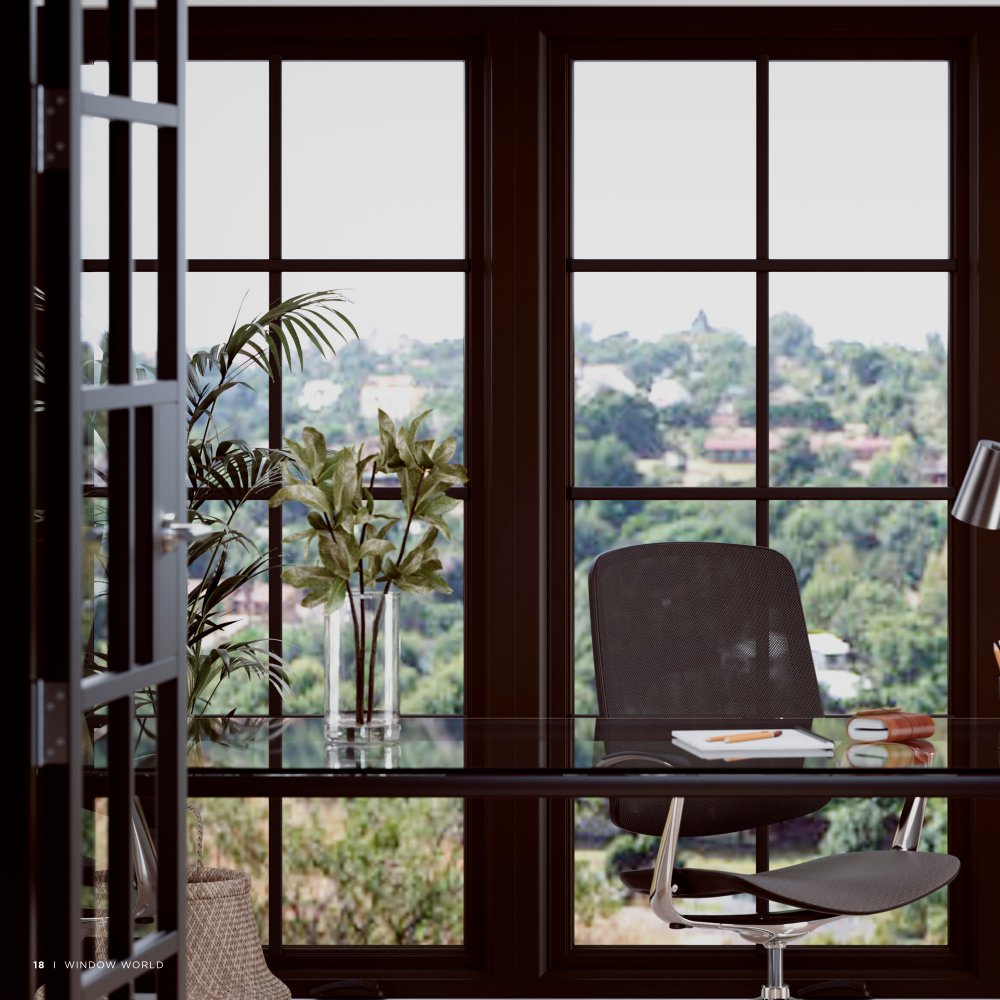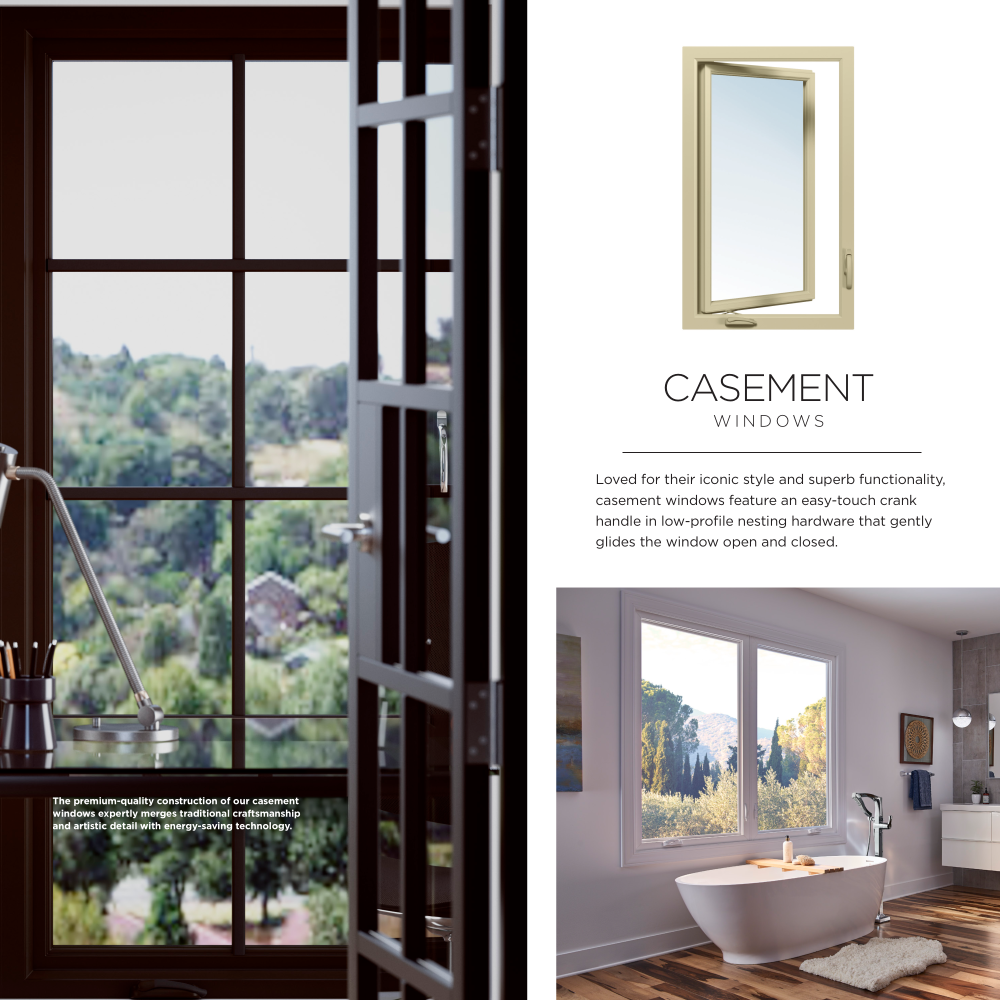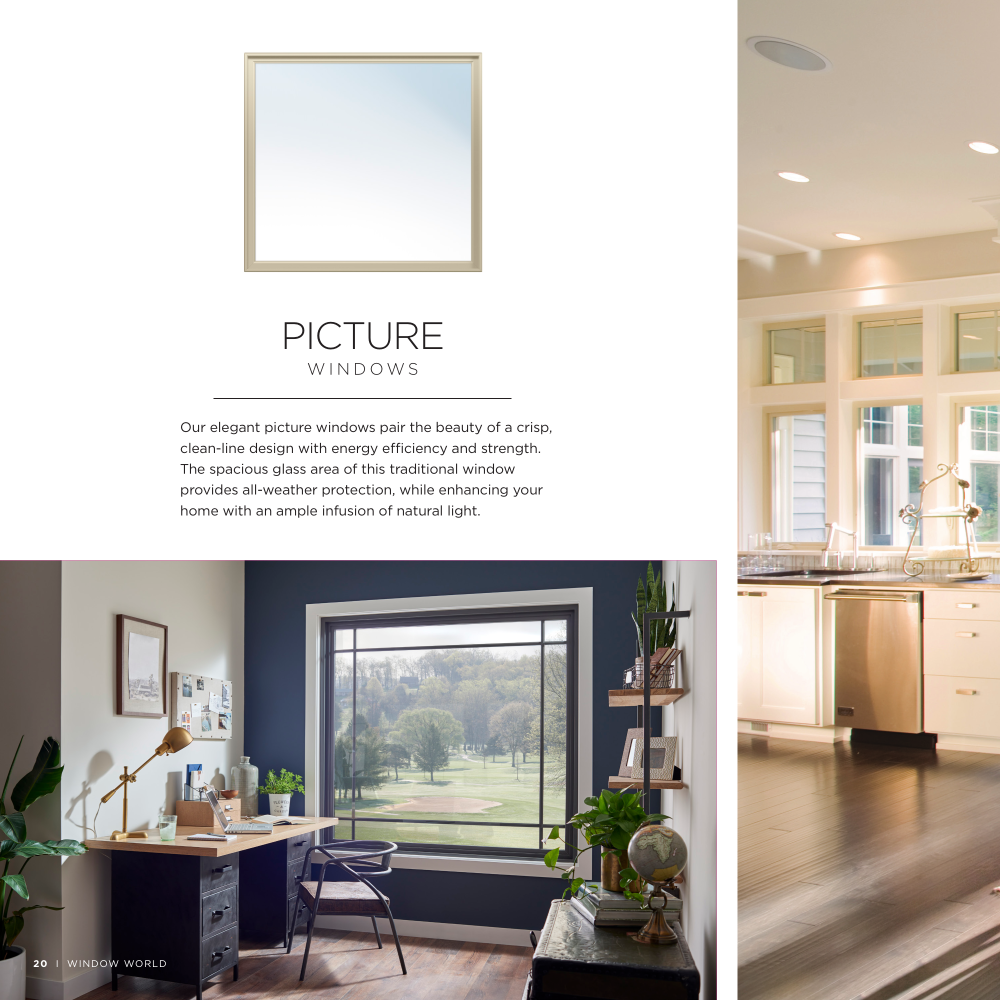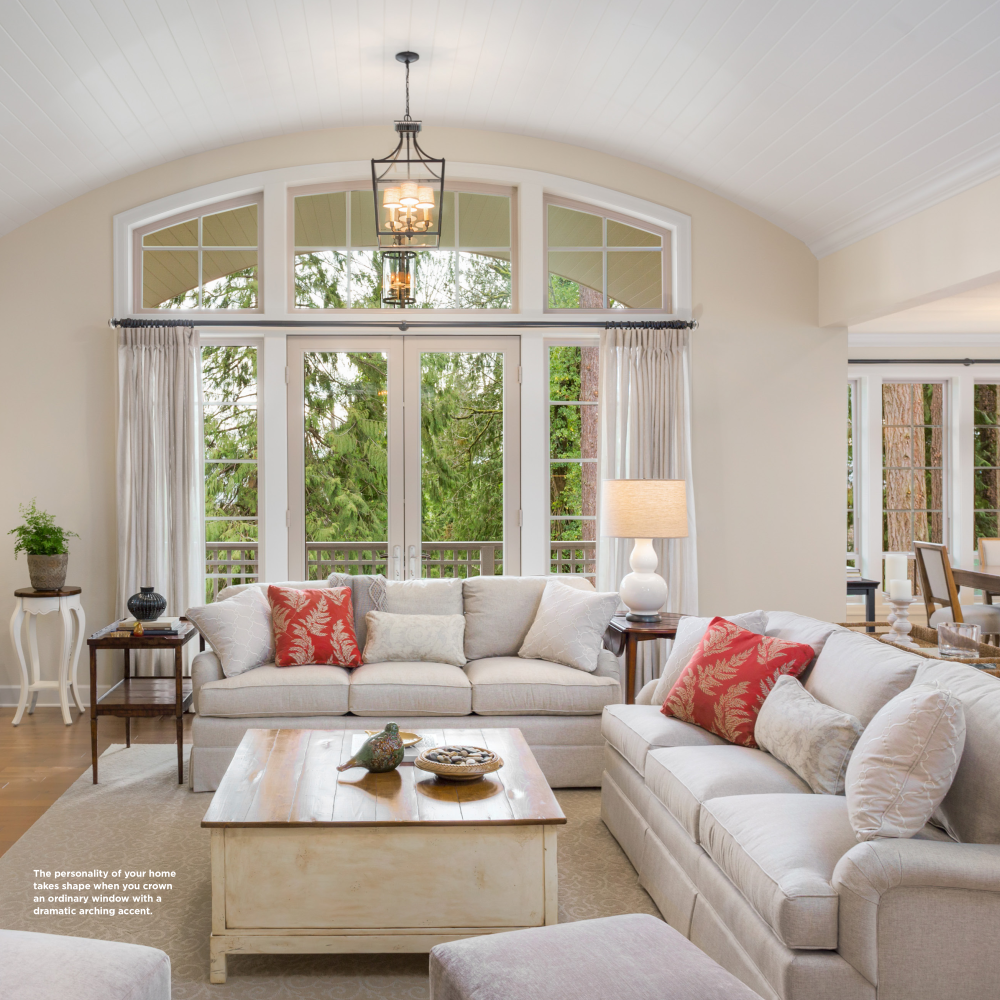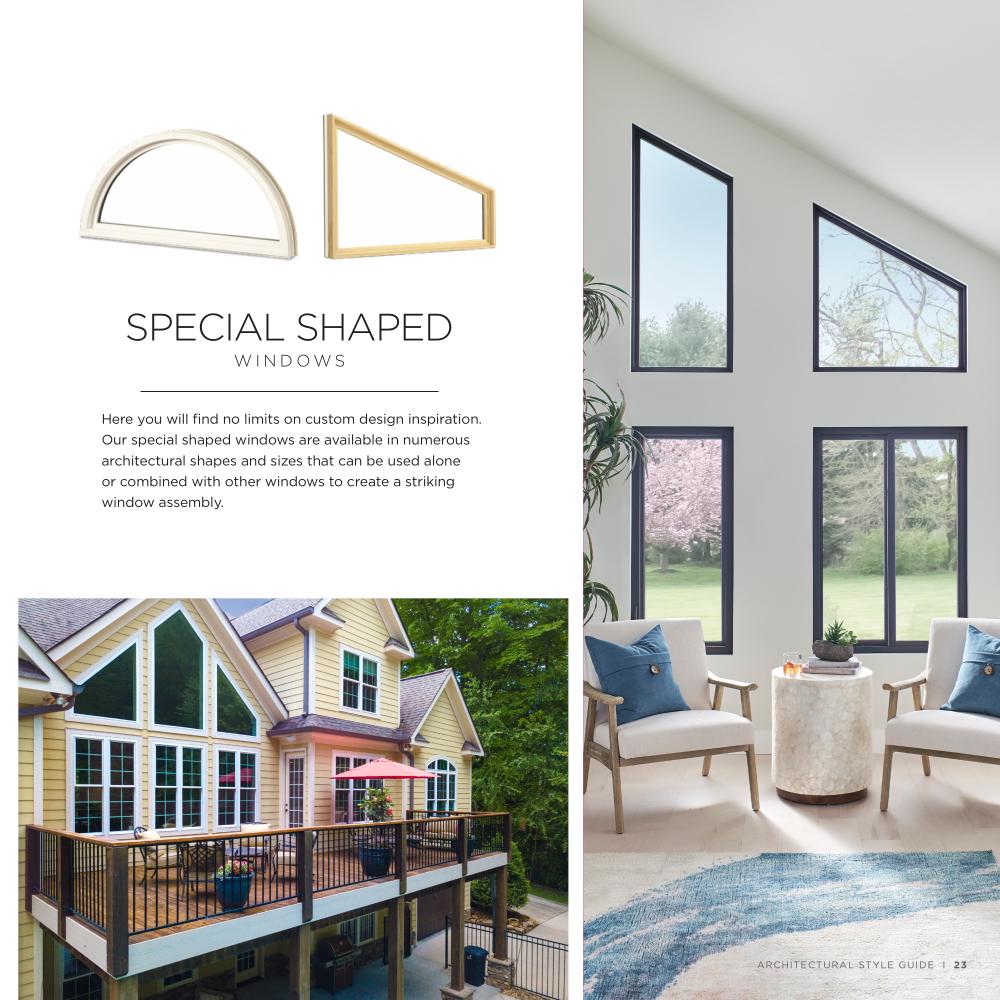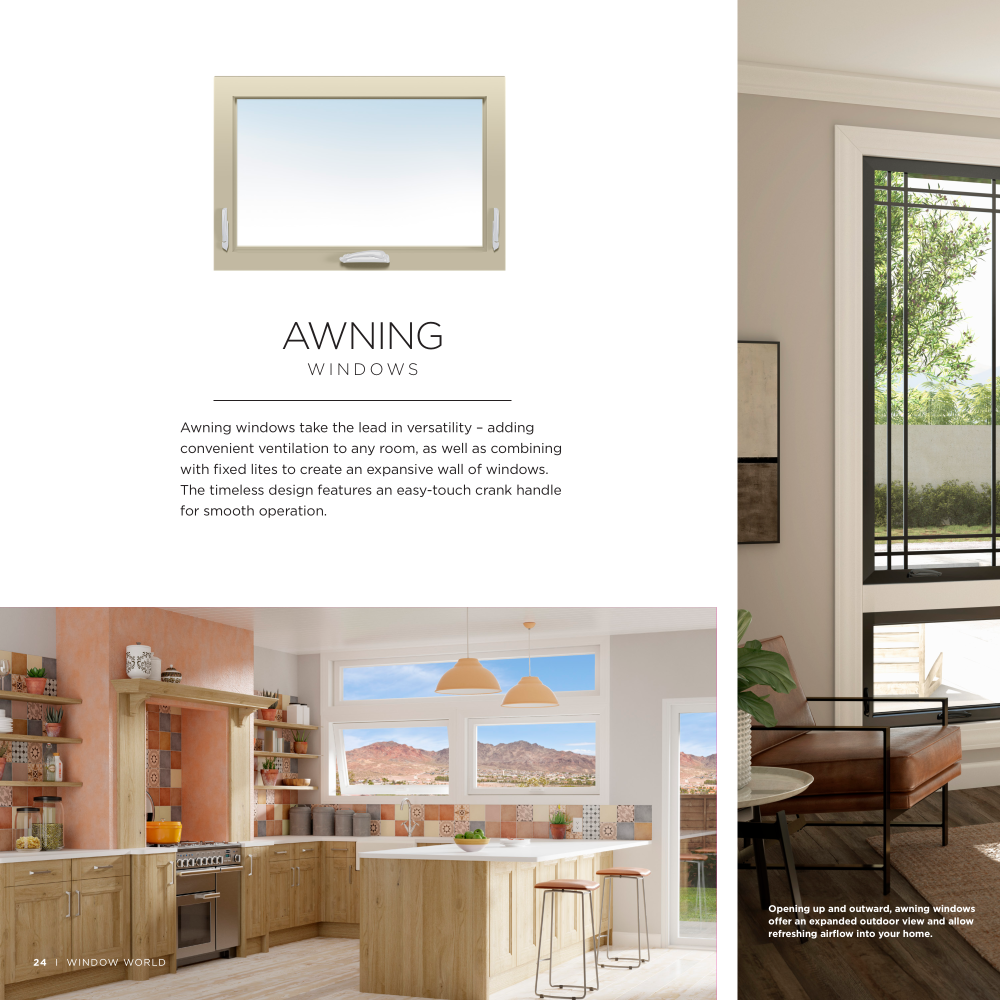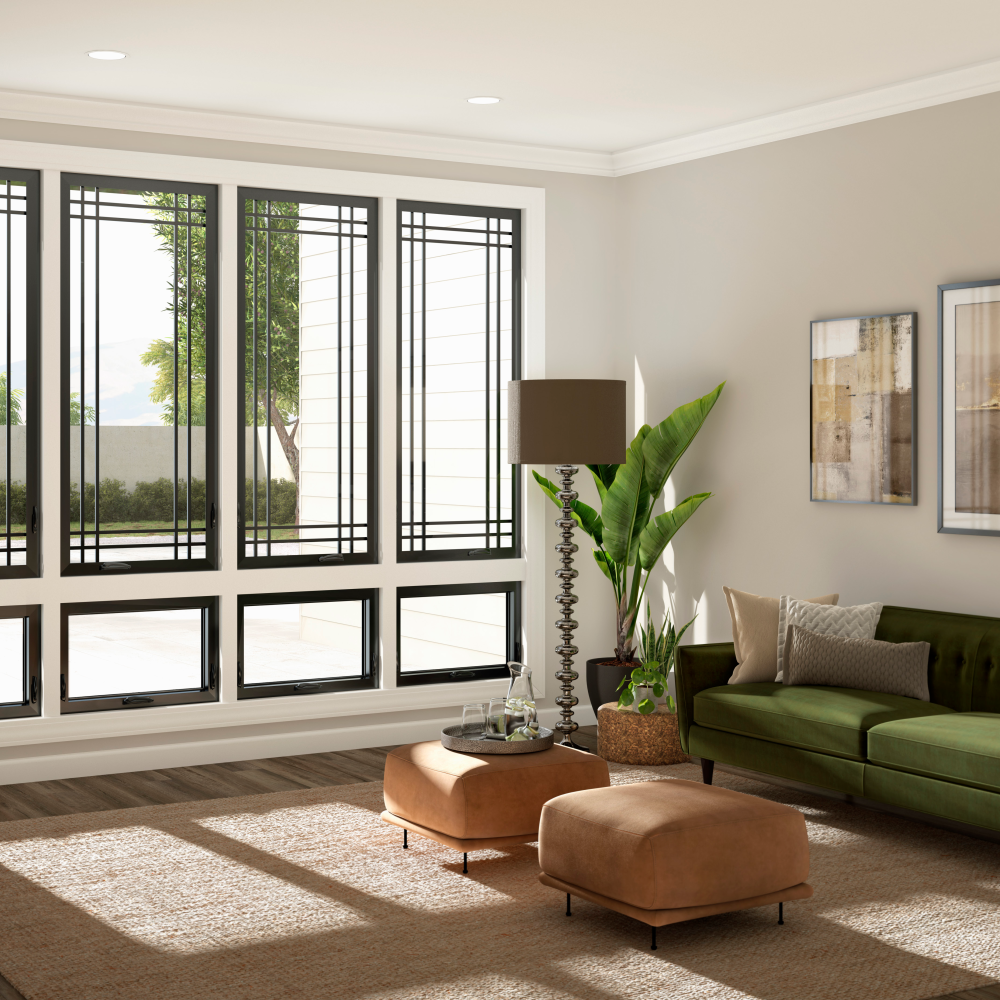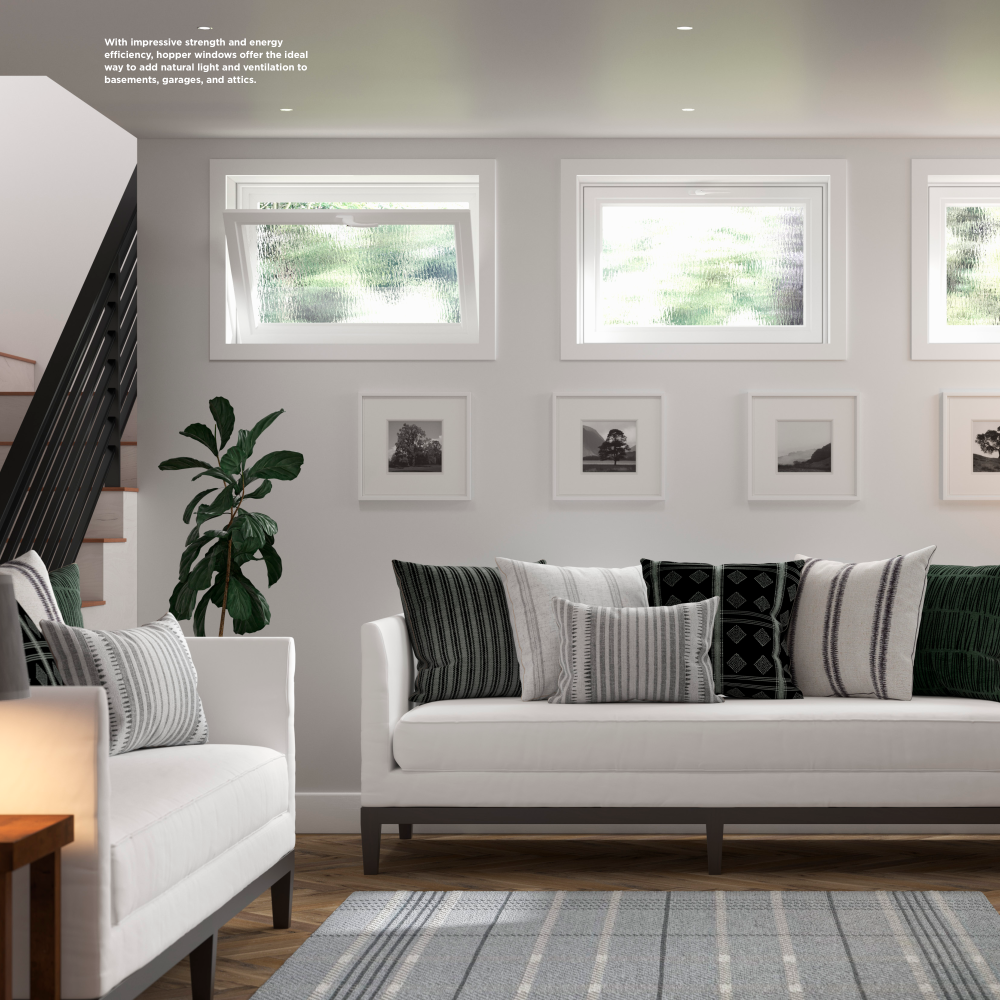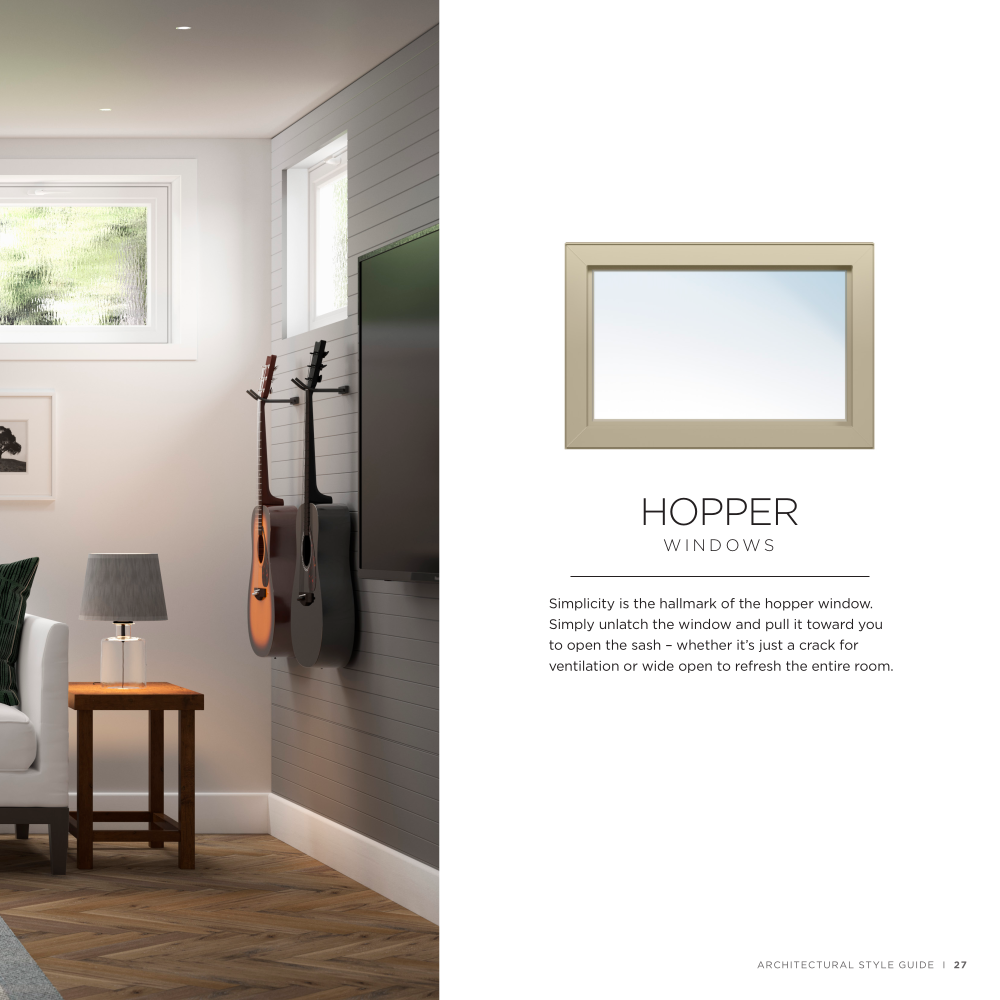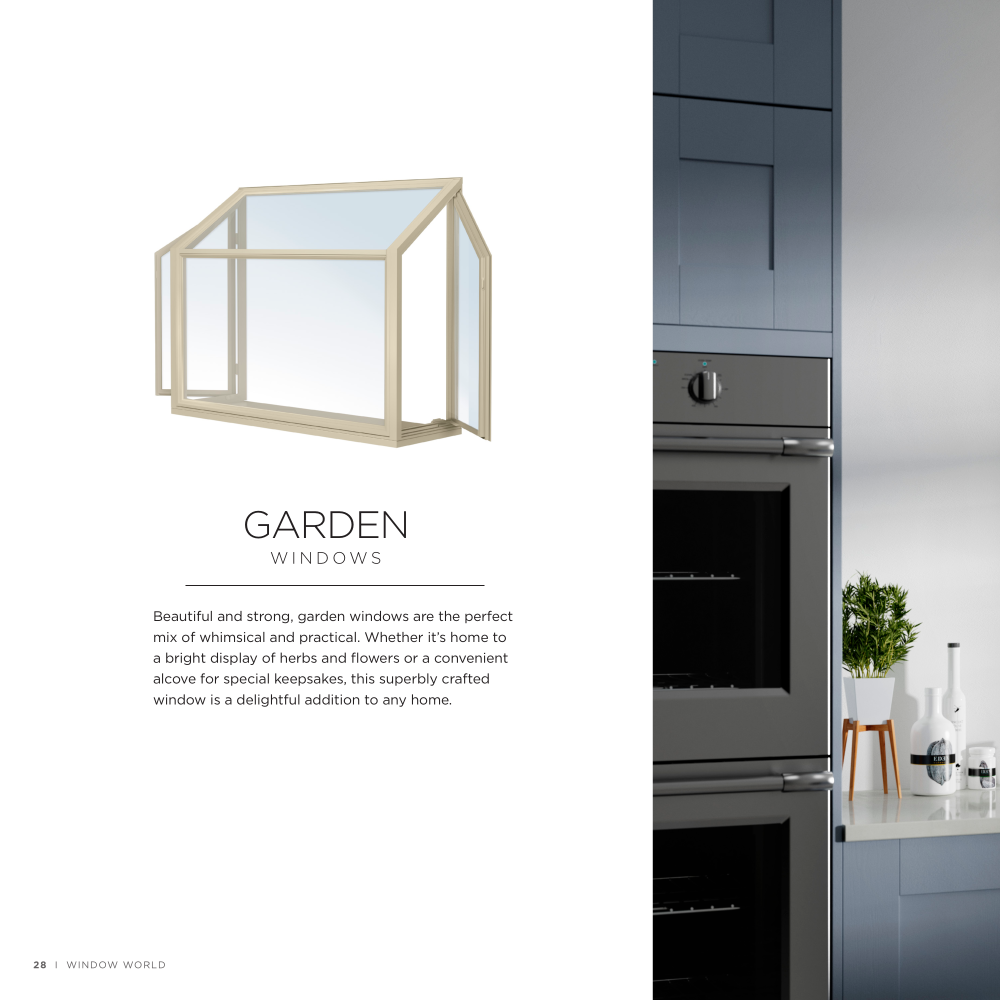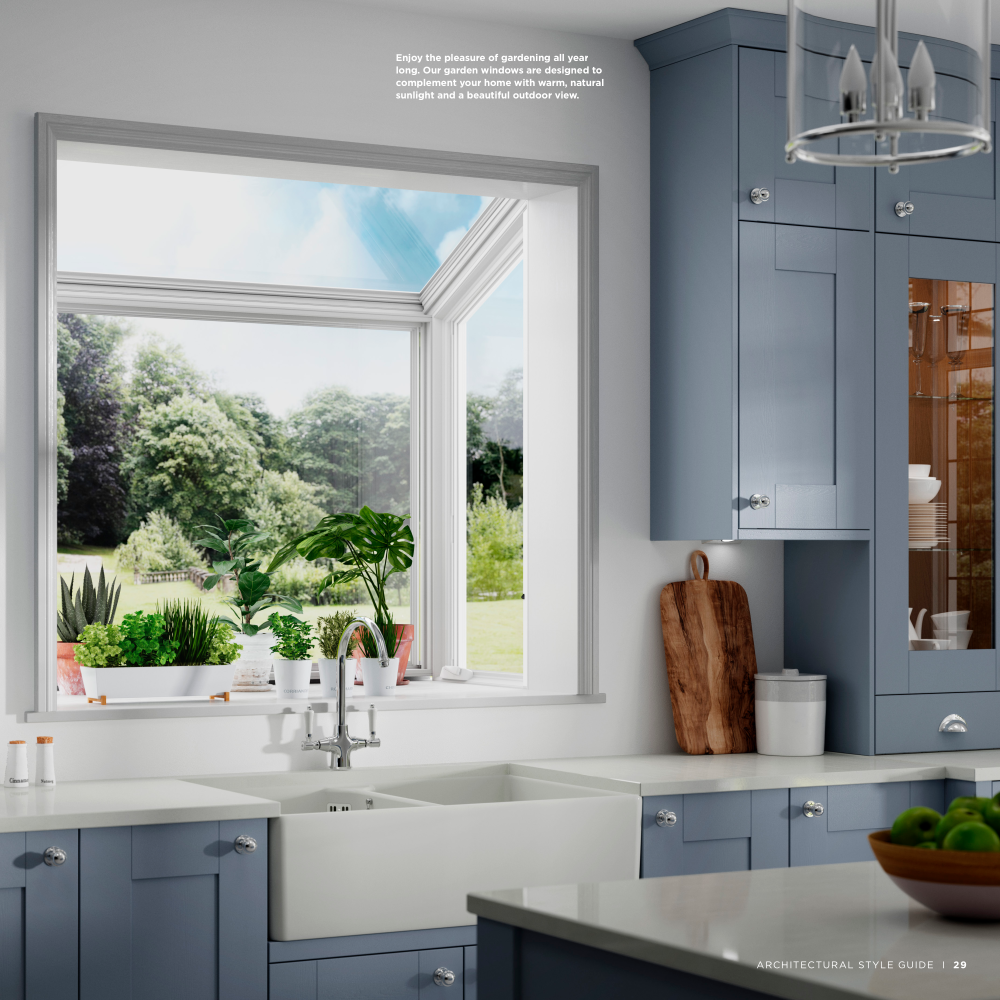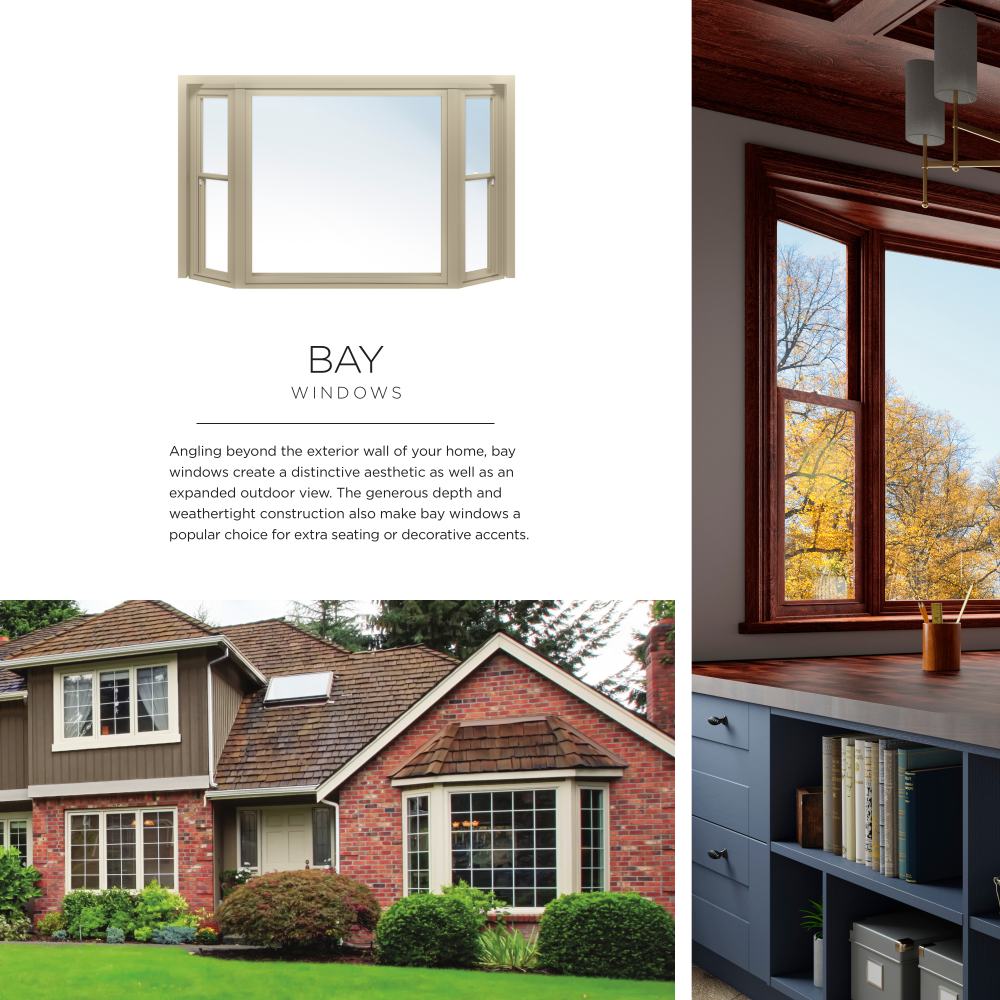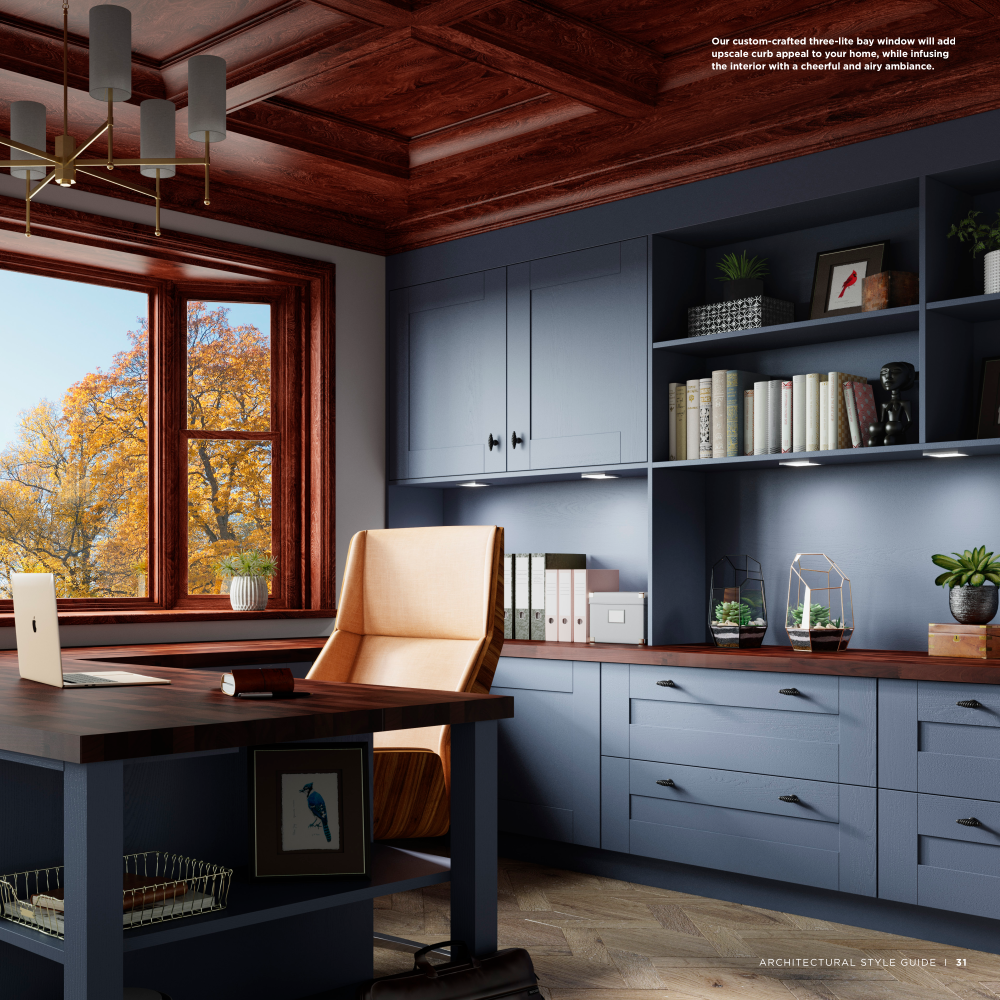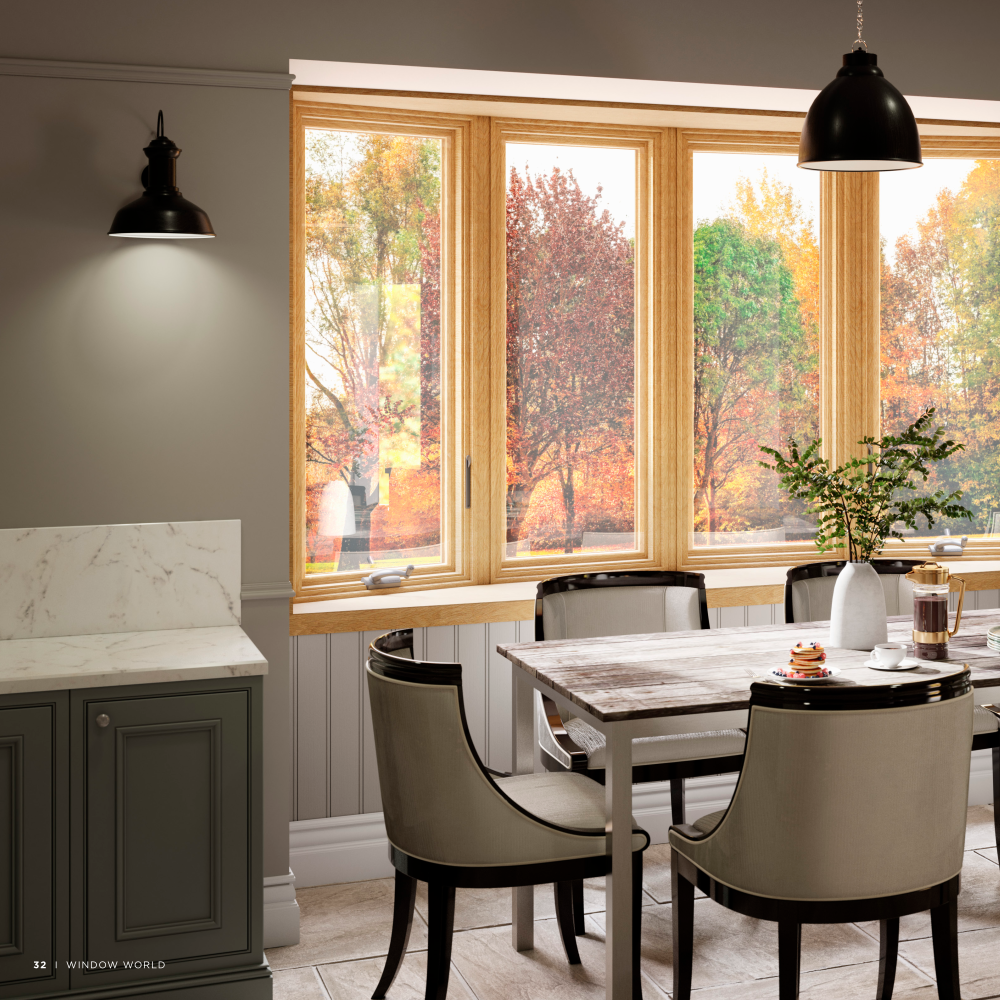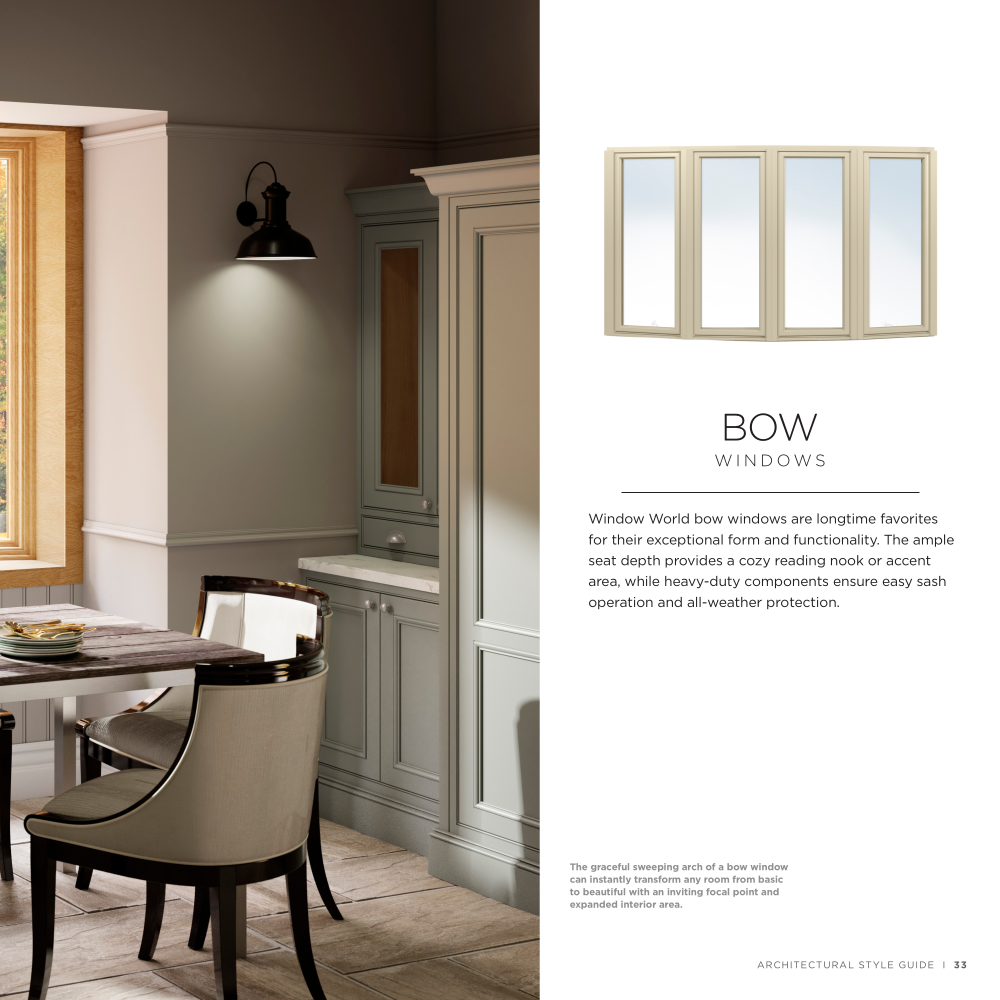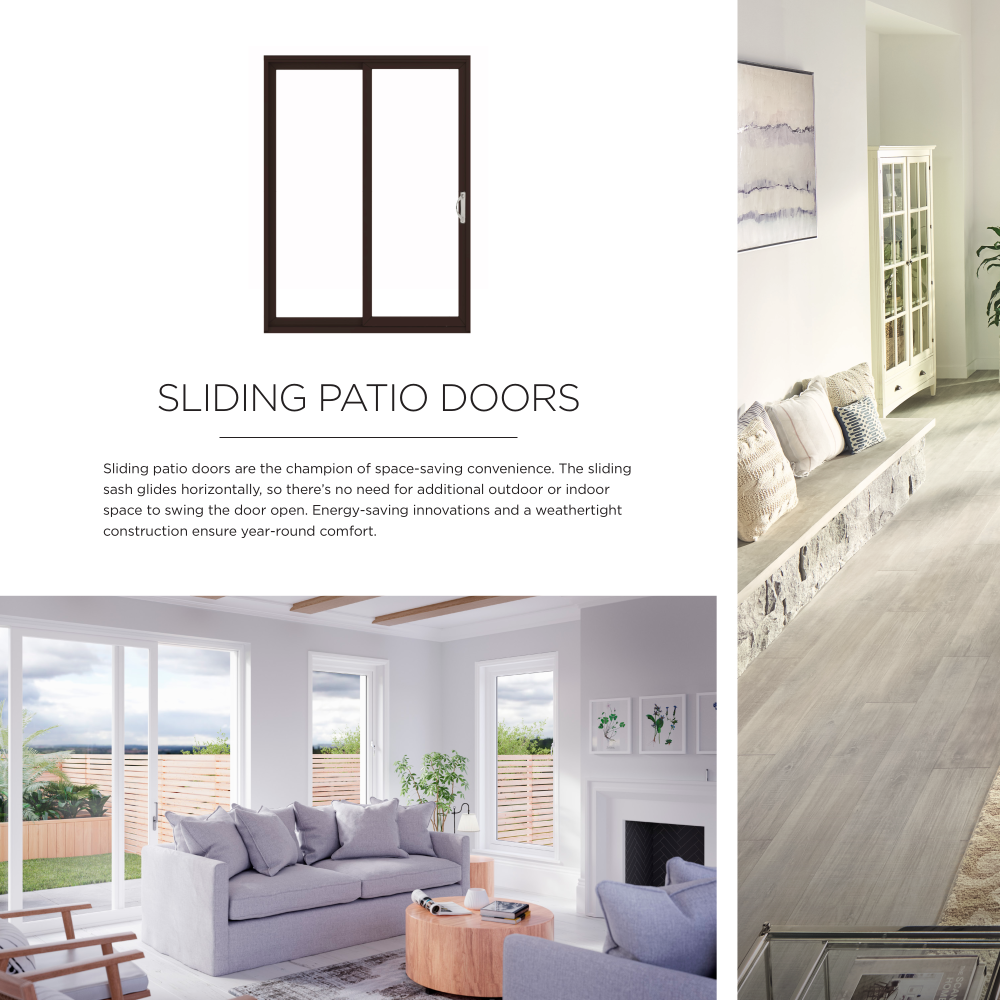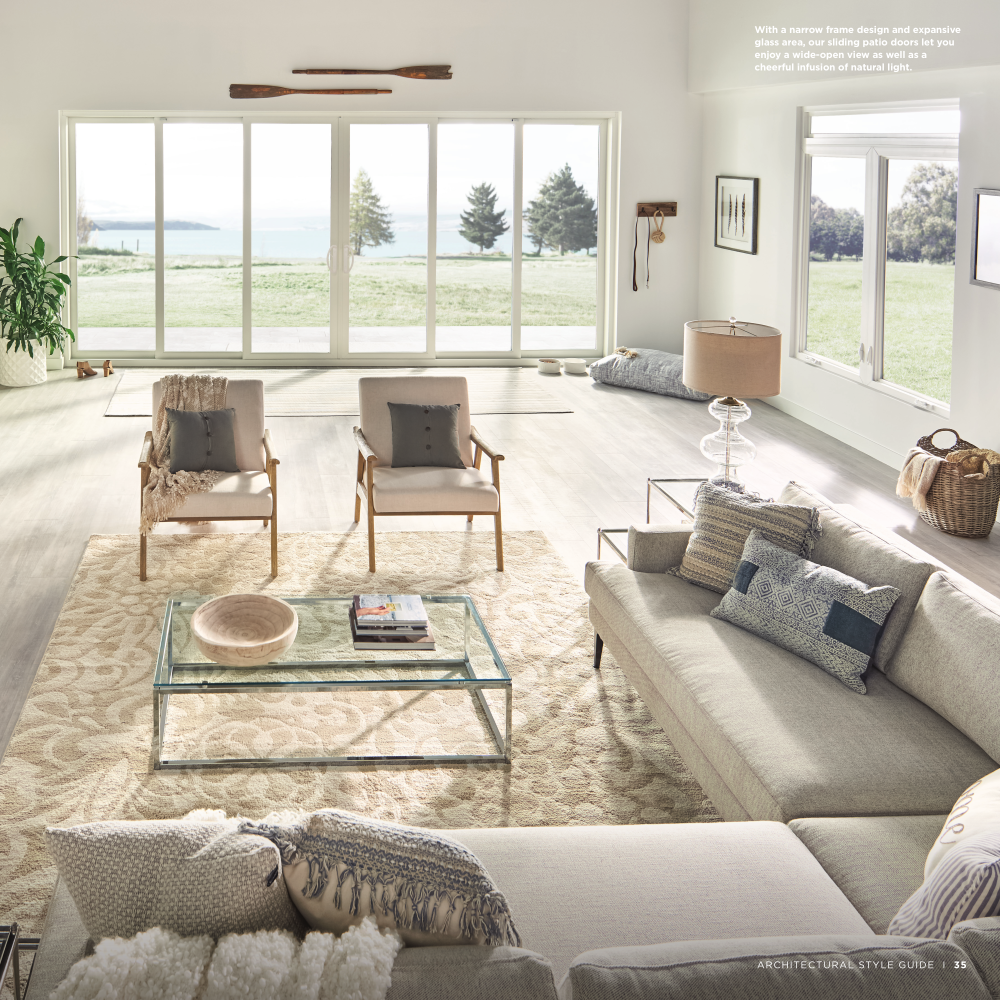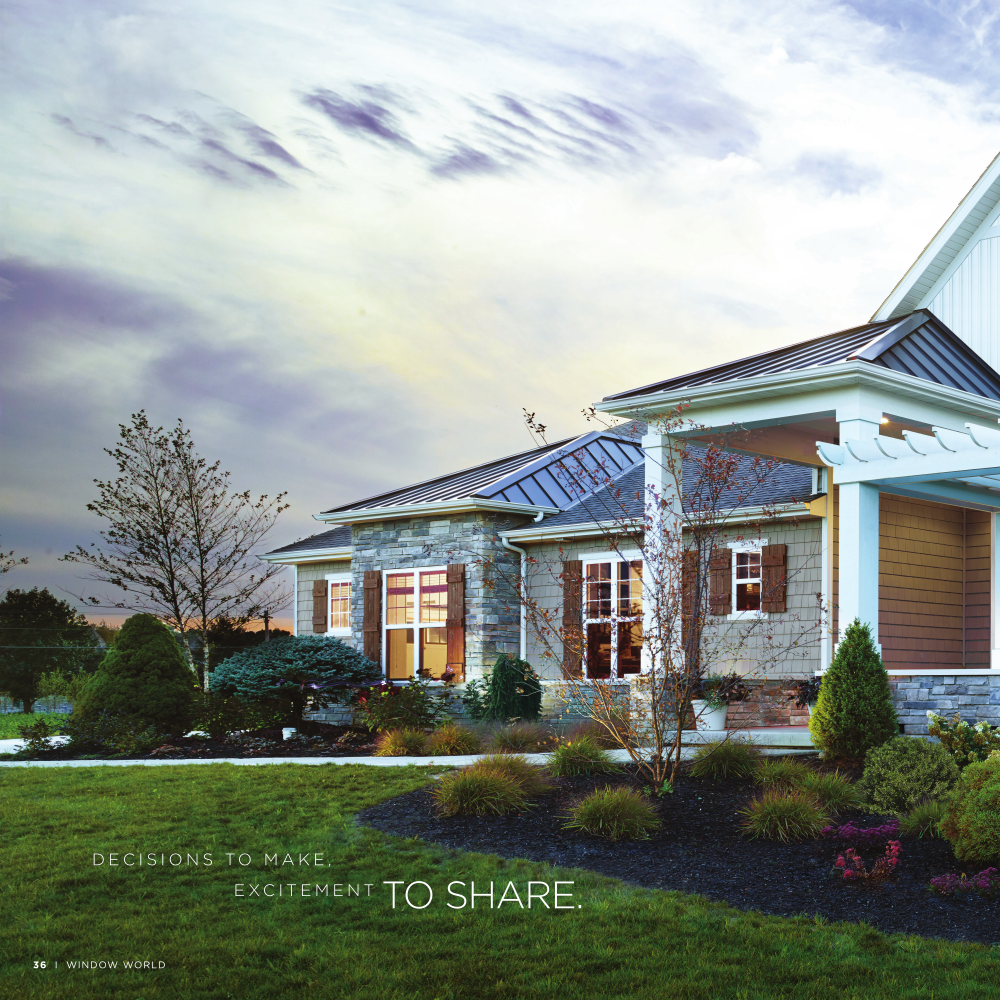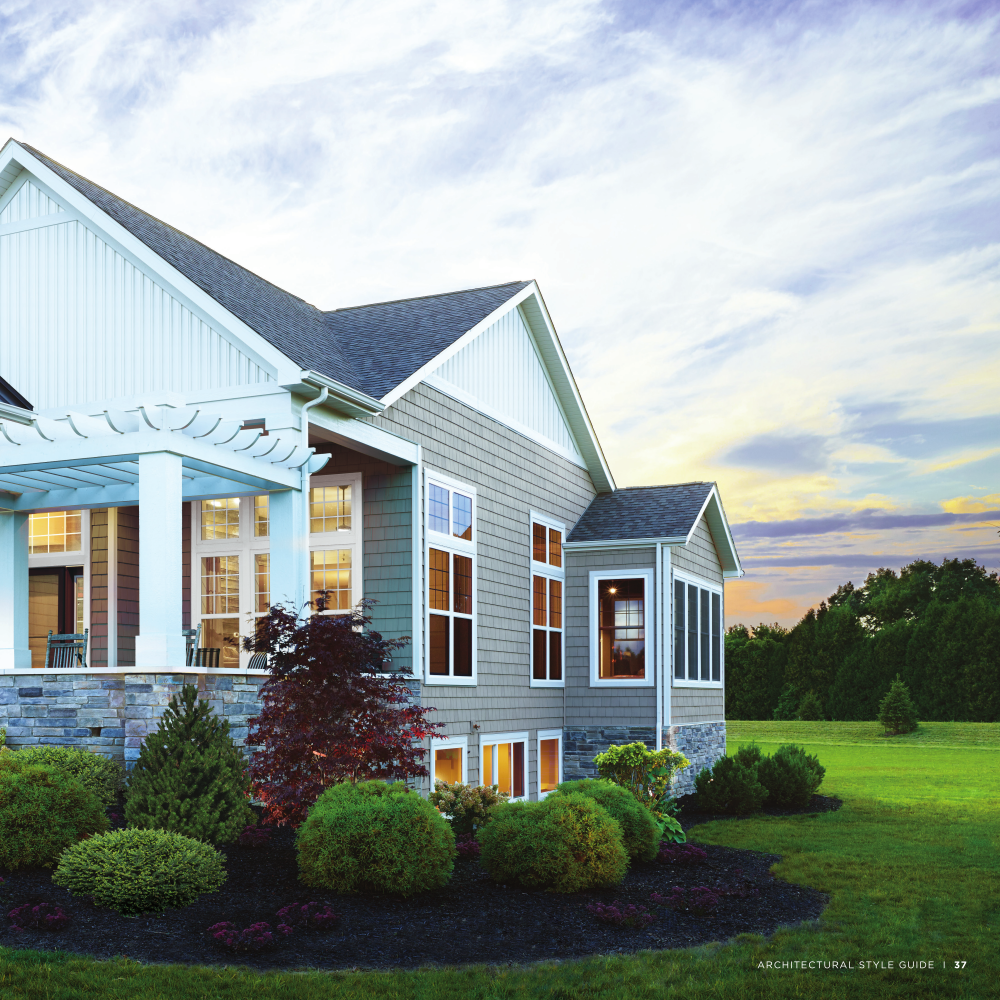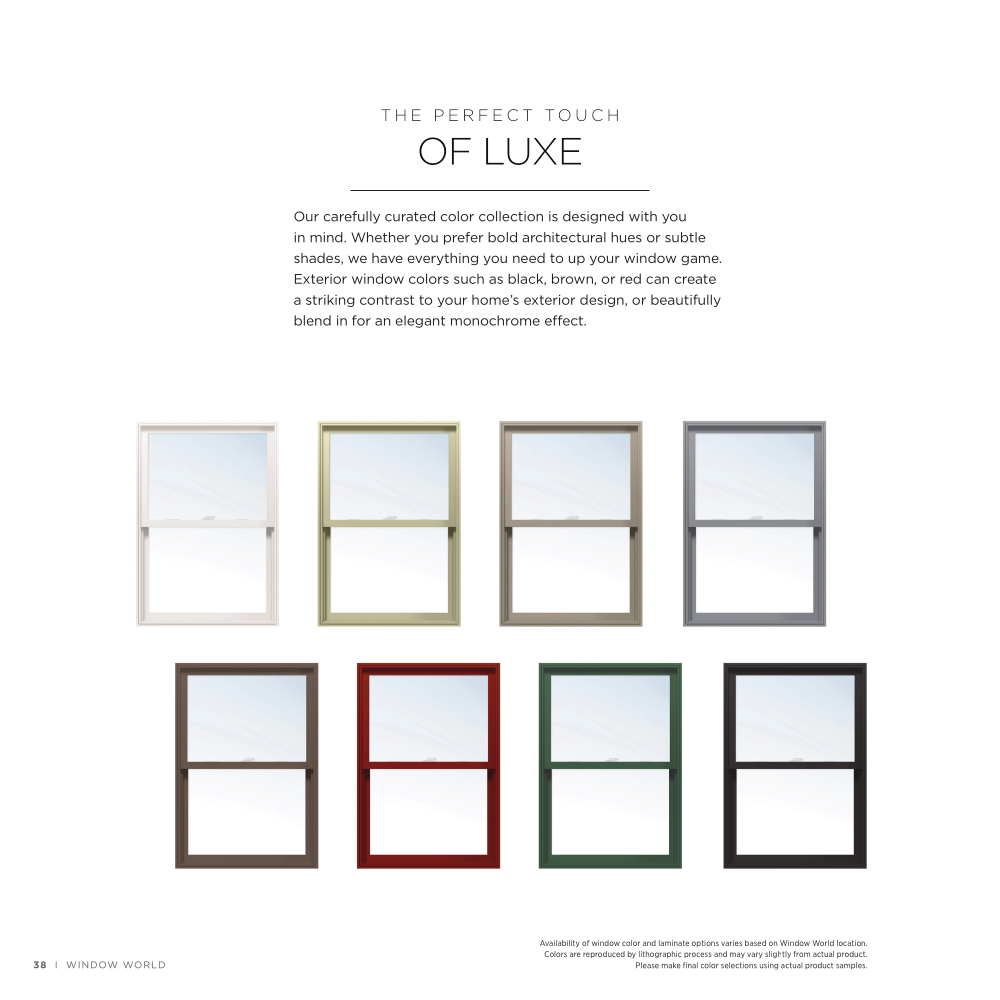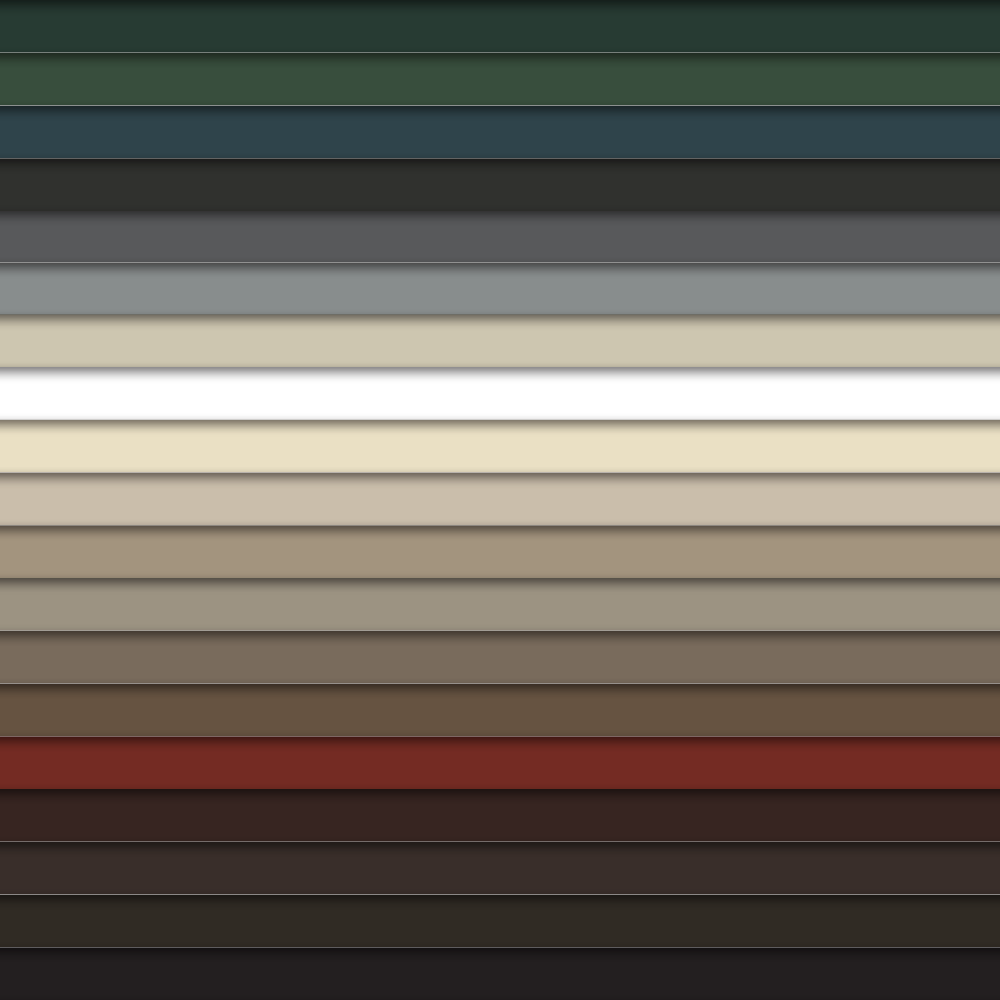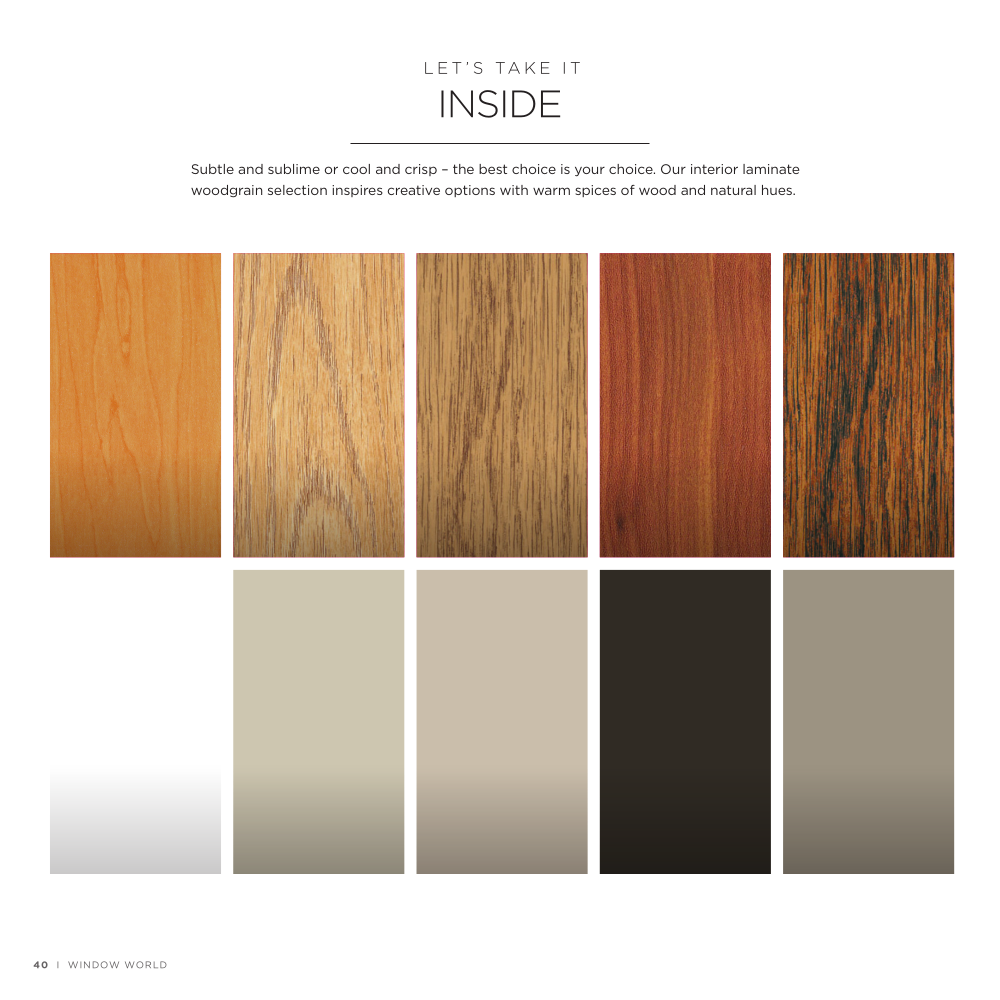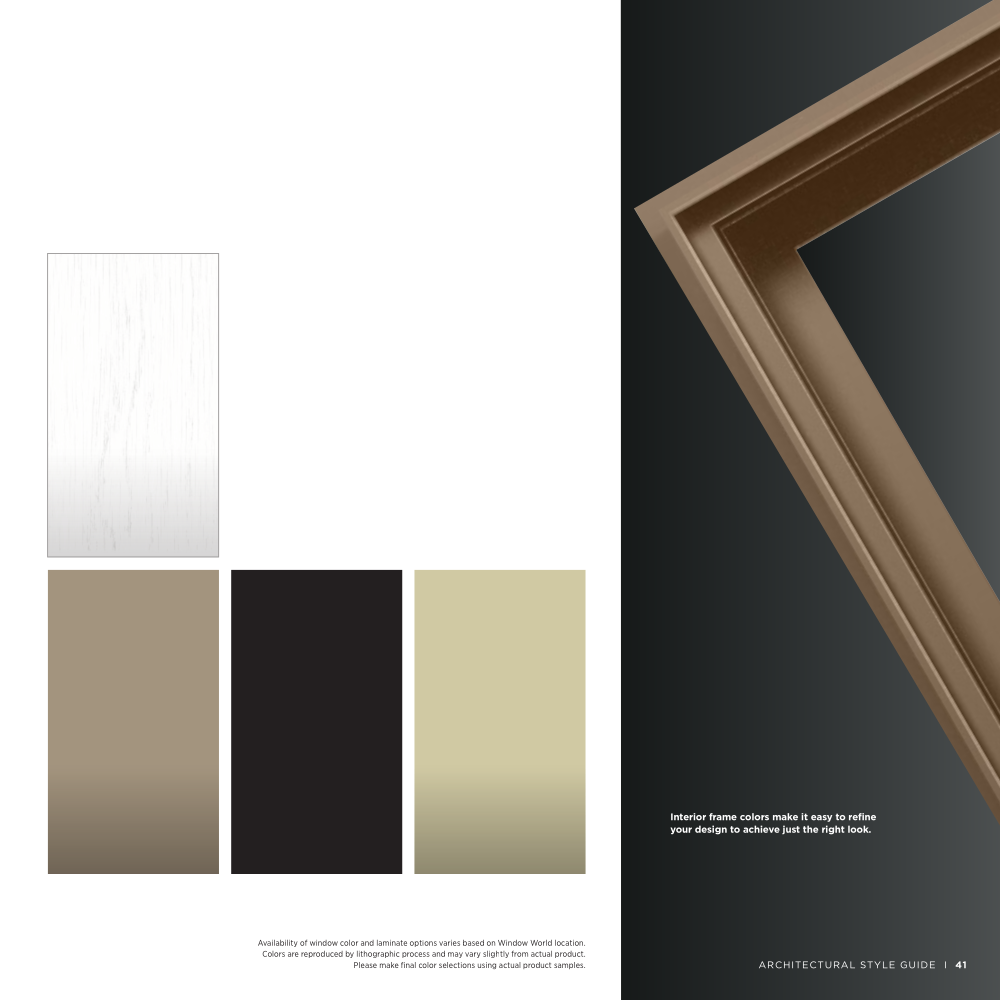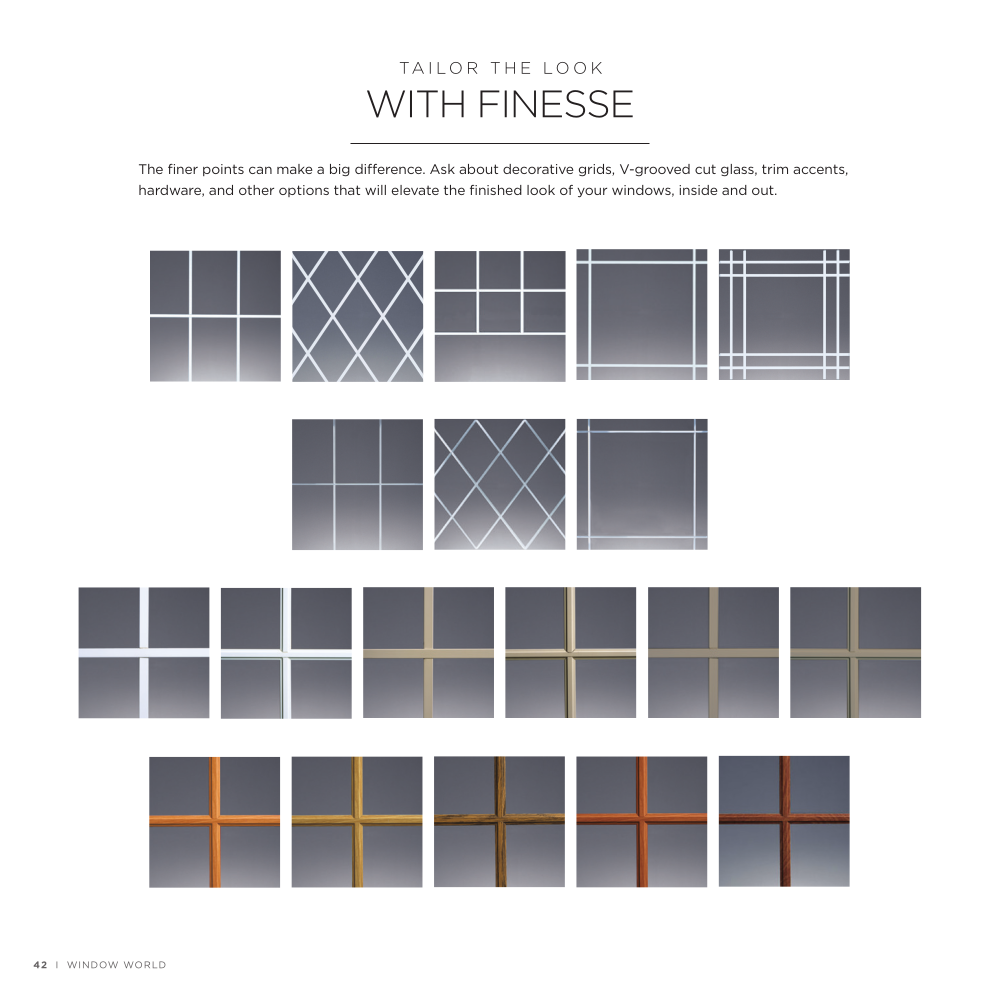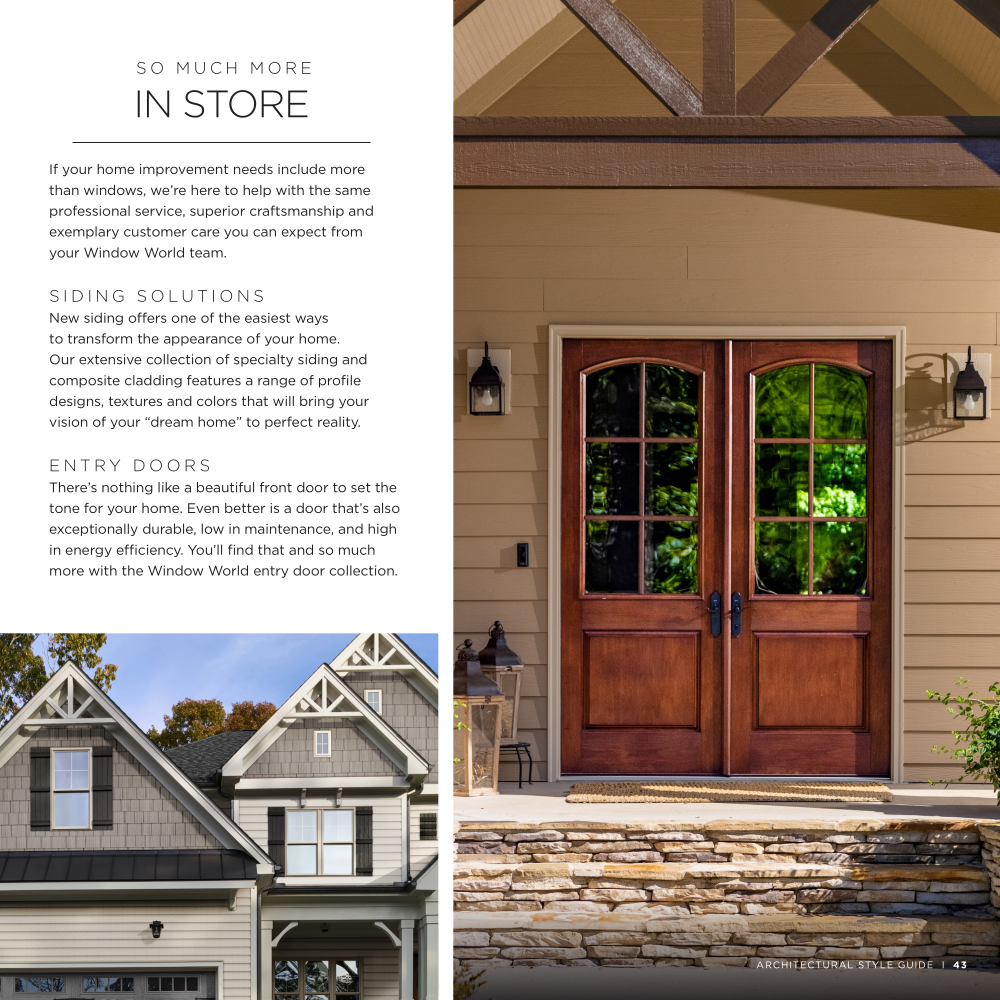 AMERICA'S LARGEST EXTERIOR REMODELER℠




MORE AMERICANS CHOOSE WINDOW WORLD.
HERE'S WHY...
Exceptional Quality of Work and Products Offered
High Performing, Energy Efficient Products
Licensed, Insured and Lead-Safe Certified
Good Housekeeping Seal with an Earned Reputation
Clearly Itemized Guaranteed Low Price
Convenient Financing Options
Industry's Strongest Lifetime Limited Warranty
Locally Owned and Operated
ENERGY STAR® Retail Partner
AAMA Certified
NFRC Certified
Made in the USA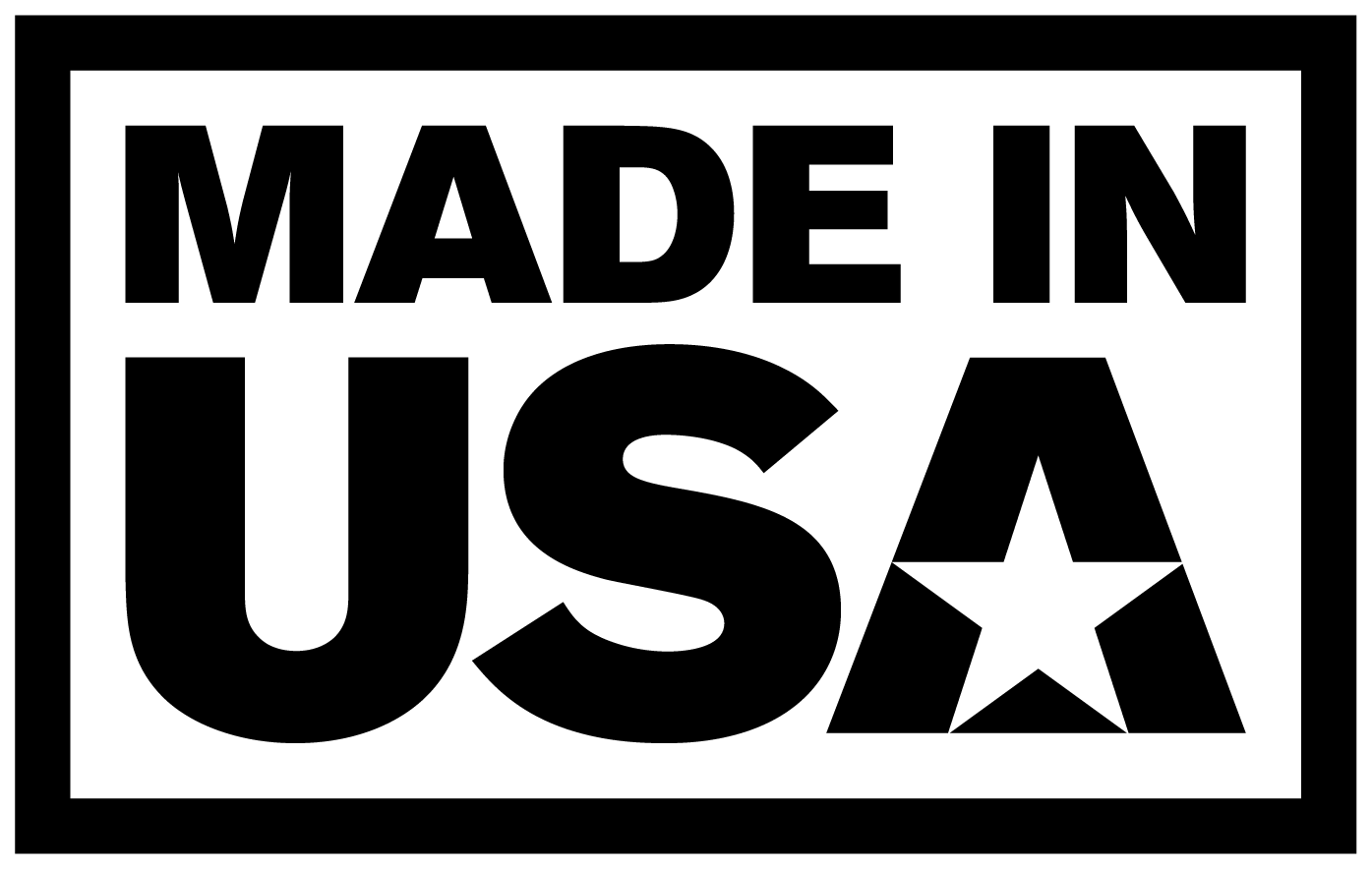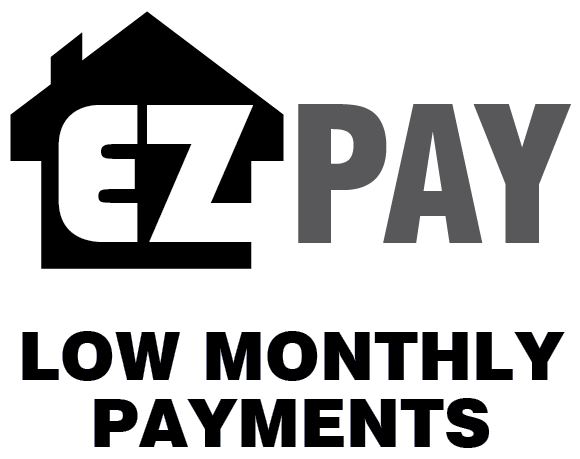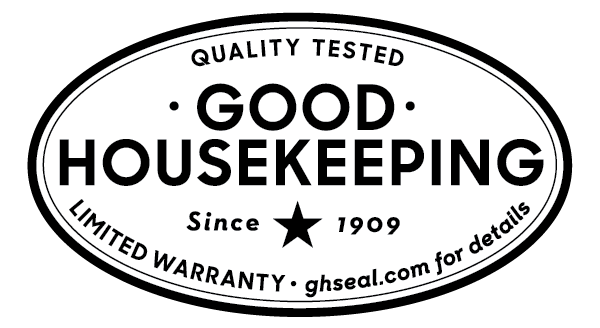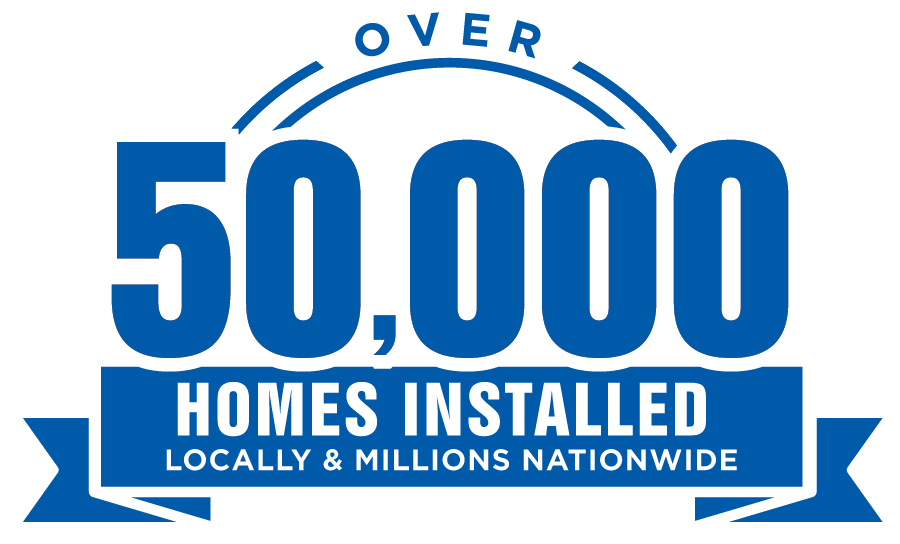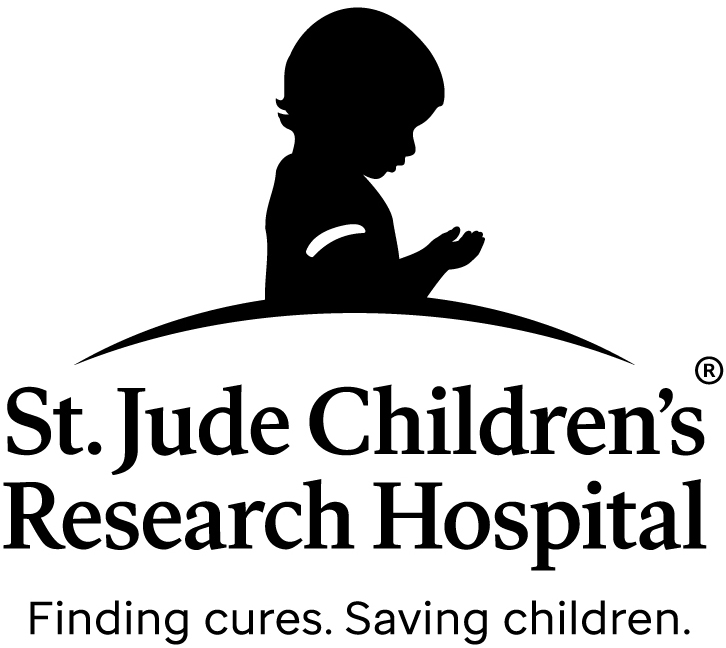 SHOWROOM ADDRESS:
4899 Summer Ave., #104, Memphis, TN
This Window World® franchise is independently owned and operated by Gencon LLC d/b/a Window World of Memphis under license from Window World Inc. Fully licensed & insured. Previous sales are excluded and offers cannot be combined. ¹All payments based at 7.99% APR. Bank approval needed. Must qualify. Ask for details. ³All payments based on 10 squares & 120 LF of soffit & fascia at 7.99% APR for 60 months. Bank approval needed. Must qualify. Ask for details. ⁴Vanderbilt Mortgage and Finance home upgrade loan only, example of 10 year term with $10,000 loan amount for improvements installed in a home in an eligible state with an application received by December 31, 2023. $0 down payment. 120 monthly payments at $121.27 (P&I). 7.99% APR. 7.99% Interest Rate. Minimum credit score of 740 required. Other interest rates available for lower scores. Rates and terms subject to change. All loans subject to credit approval. Vanderbilt Mortgage and Finance, Inc., 500 Alcoa Trail, Maryville, TN 37804, 1-888-893-8792, http://www.vmf.com/homeupgradeloan ⁵$25 rebate per double-pane window or $50 rebate per triple-pane window with whole-house replacement. Ask for details. *Select products only. Ask for details. For more information, consult your tax advisor and visit EnergyStar.gov.