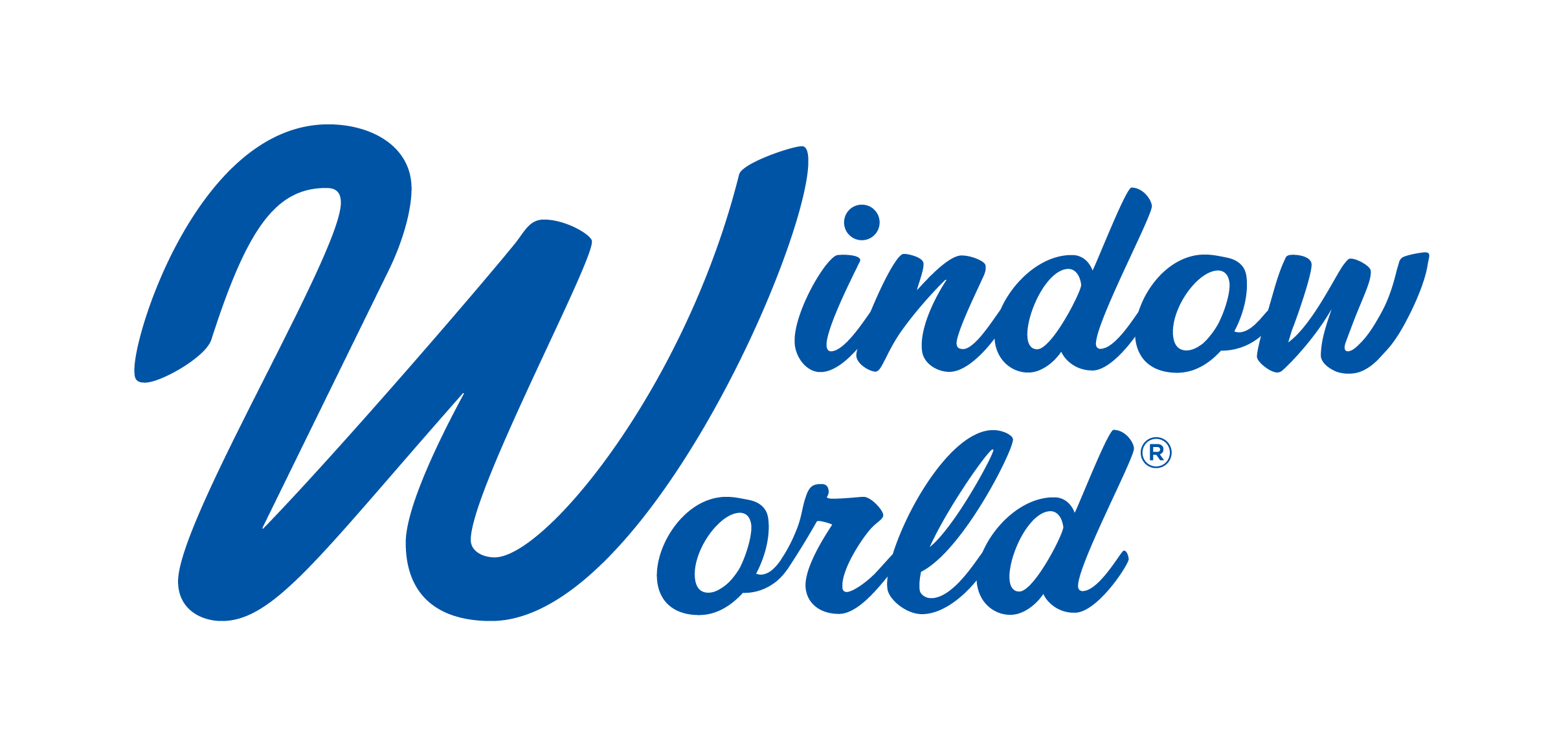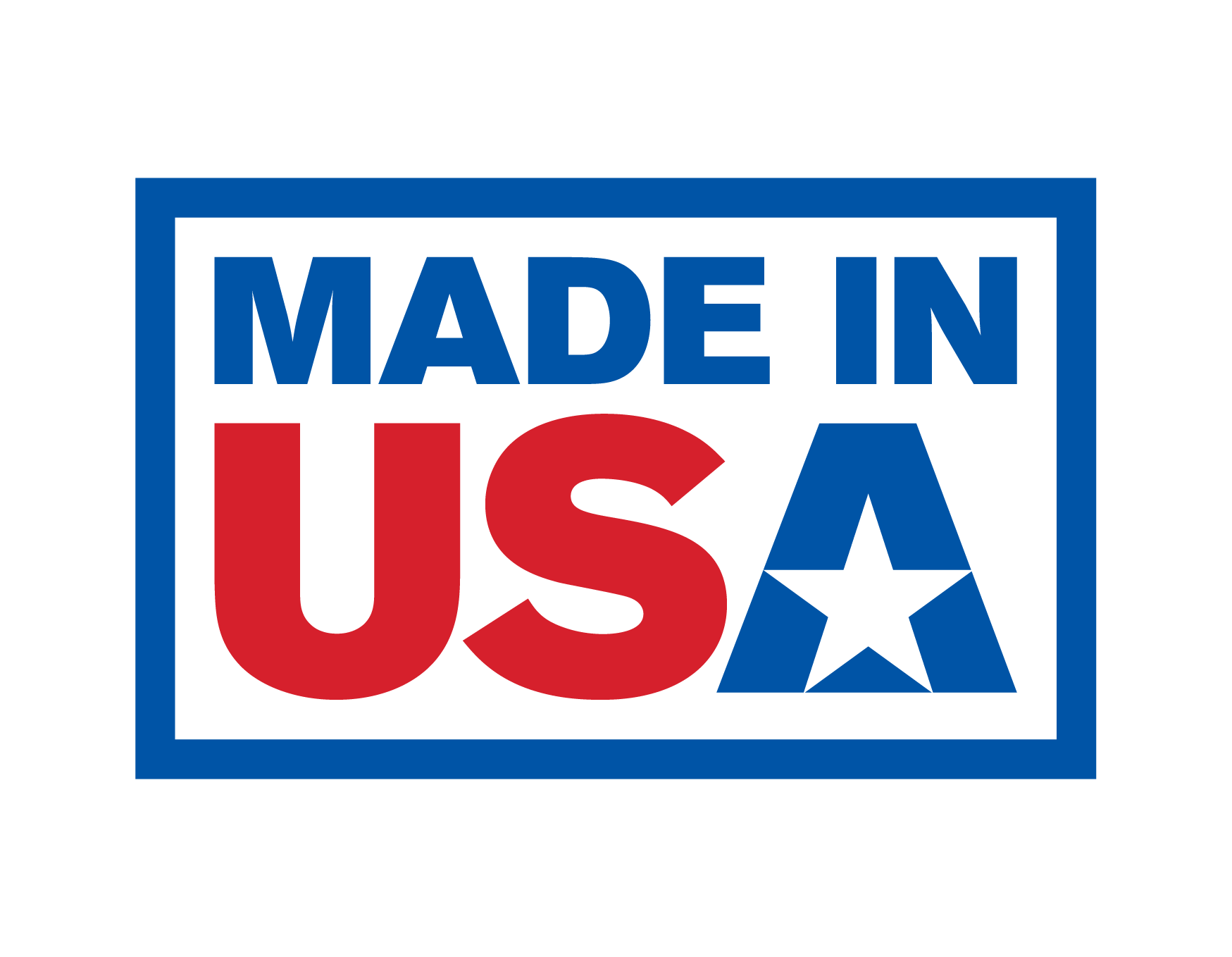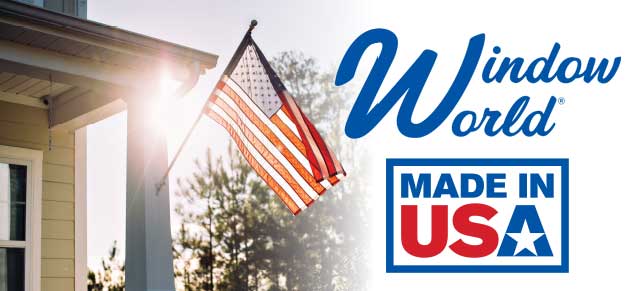 OUR HASSLE-FREE PROCESS IN
3 EASY STEPS!
YOU CHOOSE WHAT'S RIGHT FOR YOU AND YOUR ENERGY BILLS!
CHOICE 1
PREMIUM WINDOWS
$

5

,

495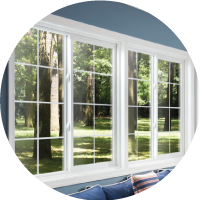 Eight 4000 Series Windows
SolarZone™ Glass
ENERGY STAR® Qualified
Installation Includes Premium Exterior Trim Package
CHOICE 2
PREMIUM SIDING
$

6

,

500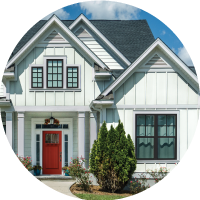 Industry-leading R-value up to 3.5
Increase R-value by 40% & More
400% Better Impact Resistance
The Look of Hand-installed Boards
10 Squares
CHOICE 3
$

100
OFF
Six or More SolarZone™ Windows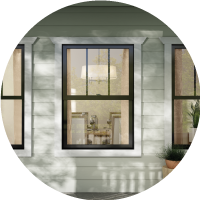 Valid only at participating locations. Previous sales excluded and offers cannot be combined. Must mention this offer when calling.
Real Customers, Real Reviews
Had basement windows installed and upgraded from original (very old) windows. 1 day job and turned out was excellent. The windows make the basement look so much better.
We had the most professional installers for our replacement windows. They were better than the BEST. A BIG thank you to them!And we love our new windows! Would recommend Window World 100%!
Good communication, great installers who did a big job much faster than expected. Clean up was done professionally. And we love the windows.
These two gentlemen were a pair of great guys. They were respectful of myself and my property. They cleaned up well after themselves and I appreciate that immensely. I would definitely continue to do business with them in the future.
The Installers did a great job! Professional, on time, communicated well. Thanks!
First off, I love the windows that I got from here. I love the fact they provide a life-time warranty. Secondly, all the people I encountered were AMAZING! So nice, so helpful, and so knowledgeable. They truly are the best company to purchase windows from. I will never buy or recommend any other window company!
I'm very pleased with my new windows. Everyone that I spoke with or was a part of the process was great! The windows look wonderful! The men that installed the windows were super nice and cleaned up everything before they left my home. I definitely recommend Window World!
The crew that installed our doors were very professional and cared about doing a good job! They were nice guys who were also very personable!
Best windows for your money!!
This is the 2nd house where I've used Window world for replacement windows. I was only able to replace a couple of the windows to start, and so impressed with the overall update I can't wait to replace the rest of the windows! The installer did an excellent job. Will continue to use this company, every interaction has been great.
No complaints on the work or the products. Made a wonderful difference in the looks of my home and the utility.
Got a quote for windows and doors for our new home. Went in without an appointment. Everyone was very friendly. Caleb did our estimate and he was awesome. He answered all of our questions. Don't buy windows or doors until you talk to these folks.
Outstanding from Start To Finish Plus a Follow-up call to ensure all went well! A+ Service!
A+. Services From Start to Finish! The Windows look awesome! The The Sales Team & Customer Service was Top Notch! The install Team was Very Experienced and very Professional! Next Project on the Horizon with them very soon!!!!!
went in there with a small problem, and the gentlemen there helped and explained it very well. we will be getting our next windows from here!
Very friendly and informative. Cleaned up as best they could. Showed me how to lock and unlock doors and windows as well as how to easily clean them inside and out.
This is happily our second time using Window World to replace windows. Their price for the quality is great! We got an estimate from Pella and of course they were more expensive, but we can't justify using them when we can get this product for nearly half the cost and be completely satisfied.
I will use Window World time and time again. They put in the best quality windows, more than I imagined. I didn't dream they were going to look as good as they did and they certainly surpassed my expectations. The technician, Randy was extremely friendly, very professional and did a great job in a very short amount of time! The price quality was extremely good as well! Thank you Randy and Window World for doing such a wonderful job making me so happy with the way my windows look!
They replaced my very old shutters and the result is attractive.
Call Window World NOW if you need new windows, and ask for Kevin Bonura to come out to do your quote! Our experience was so impressive. Kevin was kind, knowledgable, prompt, and put up with my indecisiveness. He even made an extra trip to help me decide on which color wrap I wanted.Install was amazing. We got an incredible crew. They were so respectful and worked hard. They also did a great job of hanging our shutters!The windows are fantastic and the price was great, especially compared to other quotes we got. We LOVE them.I would hands down recommend Window World to anyone, without question. Jason (the owner) is obviously a man of integrity who stands behind his work and takes pride in a job well done. So thankful we went with Window World!
Window World delivered everything they promised and we are more than happy with the sales presentation, communication between the sale and the installation, and extremely pleased with the installation process, clean-up and timeframe. I will recommend Window World to anyone I know that needs replacement windows.
I used Window World for windows, đoors and gutters. I found their products to be high quality and a good price. I recently had a problem with my gutters and they quickly scheduled and repaired the issue. The owner came out to make sure the job was completed to my satisfaction. They are a great company who stands behind their products.
Everything about this project went perfectly. Tim was knowledgeable , price was competitive and they put a rush on my doors and they came in half the time. Installers did a great job and my new doors look beautiful. Would highly recommend them.
Installers did good job. Most windows had smears between glass and have to be replaced
Love, love, love my new windows!
The installation went as planned without any problems. The installers were very pleasant and conducted themselves professionally.
My husband and I just had 9 of 32 windows installed today. Not only does the living and dining room feel so much cooler, they're brighter and quieter than before. The installers were on time, very friendly and didn't leave a mess. These windows look fabulous.Just had siding added to my dormers the house is beginning to look beautiful, more work needs to be done, with WW help eventually my home will be beautiful.. thank you so much WW
They were fast and they did great work. Not a single problem so far. One window was measured wrong but they fixed it and got it installed very quickly and apologized. Would definitely use them again.
The men were very nice and professional and completed the job promptly and correctly.
I love my new windows and doors. We were amazed how quick the installation was done. Kudos to Rick Sr., Bill (installation), and Jeff (drywall and paint). You guys are amazing!!
Love our new windows so much!
Windows where installed to my satisfaction
I am super happy with my new bay window. Estimated delivery was 7 weeks which was going to be April 1st. My window was delivered and installed yesterday Mar 26th. I love my window and would highly recommend Window World of Louisville. My old window was broken and the salesman gave me three options, fix the glass, replace with regular window, or replace with bay window. I have always wanted a bay window. So I treated myself! I am so happy with my new window. Thank you!
The owners of this business are truly world class people with a world class product. I am confident they will approach every situation in an honest attempt to provide the customer with what they want and need, nothing more nothing less, and do it with a smile. Trust me, you'll not only love your new windows but you'll love them- and be friends by they time you have your new windows installed!!
Nelson installed our windows. Very professional, courteous and left everything neat and clean when they left.
Kathleen Bidwell Hardesty
We had our windows installed by Window World several years ago. Their prices were much cheaper than other quotes we received. We had a screen rip from wind storm damage, it was replaced free of charge. Just today, a technician came out and fixed a window that I started having trouble with. He couldn't have been more efficient, was finished in 15 minutes.
I couldn't be more happy that we chose Window World for our home.
They are so easy to clean, and they made our electric bill much lower!
Kudos to Ric Kelly sr. and Bill (installer) and crew! I love my windows and doors!
There were a few glitches but these guys resolved them. Still some work to do and I'll let you know how prompt that is done. That will be done by another crew.
Window World don't ever lose these guys!!
I think you should double their salaries!
I cannot begin to tell you how professional everyone has been. From the salesman Tom, who came by several times, to the crew who completed my whole house in siding and stone.Last, but certainly not least, Ricky who is in charge of making sure everything is done correctly, is PHENOMENAL. Making sure every last detail is taken care of correctly, and even pitches in and does work himself (which I'm sure is not in his job description).Highly recommend WINDOW WORLD LOUISVILLE.C. Cooper
My patio sliding door installed by Window World got a leak. I talked to WW on FB, they promptly arrived and fixed the issue.
Window World replaced 10 windows in our rental home. They did an excellent job. They arrived on time, installed the windows in six hours, and removed all old windows and debris. They took special care while working in our home. The workmanship was excellent. I obtained 3 different quotes and they were the least expensive for identical windows and a better warranty. I recommend them to anyone needing replacement windows.
From Tom Logsdon's initial visit to the installation...it was an excellent experience. Professional. Friendly. Tom gave some great suggestions that made a huge difference. And the price is unbeatable. The installers were here all day and always cheerful. Very informative and again...professional. They even showed me how to clean my windows which was hilarious because I don't do windows!
Nice people. Great windows. I should know. I haul them in there and help unload them.
Lifetime warranty on custom windows!
I have had a very good experience with Window World 2 times. I couldn't replace all my windows at once, due to cost, but each time the installers were very professional. I am considering having an estimate for a door later this year. Would definitely ask for estimate from them.
Rick Sr. and Tim were my installers ask for these guys to complete your job very professional and my windows and doors are great!!!!!!!!!!!!!!!!!!!!
Tim replaced a top window last week on 11/12 and he was very friendly, knowledgeable and very timely!!
Thank you Tim!
Window World you are the best! Thank you so much 😊. Tim our service person was great!
I had Window World replace 27 original windows in my 1925 built home over 10 years ago. They stand behind their warranties. ANY issue I have had they have made good on it. Tim came today to do warranty work. He was fast, efficient, and friendly. These are the reasons I always recommend Window World to people thinking of getting new or replacement windows.
We bought the triple pane windows from Window World. One of the windows lost its seal. We contacted Window World and they immediately ordered us a new window. They delivered the window and installed it in the time frame they said they would. They sent Tim Armstrong (installer) and he was very professional. He respected our home, he was informative, knowledgeable and friendly. I strongly recommend his expertise! My experience equals 5 stars!!
I had new windows and a sliding patio door installed by Window World of Louisville Ky. What a great team to work with and the energy saving quality is amazing! I recommend them highly.
Returning customer; process was easy then and it is easy now 😊
They did an awesome job on replacing all of our windows. Would recommend them 1000 times over!!
I had a great experience with my windows they worked with me when I needed my windows in a hurry. I absolutely love my windows totally changed the look of my house.
Our installer , Don, was very courteous and professional. This was our 2nd time using Window World and we are very satisfied.
I bought 32 windows for my home, and Window world did an excellent job! The timing, the professionalism by the salesman and the installers, and the quality of the windows were all great! I see there are some bad reviews for the Doors, I can not vouch for either side because I did not get a door, but the windows are great! I am in Real Estate professionally and see a lot of windows, and Window World Windows are top notch!
Moody Music's Recording & Video
We had new siding and windows installed - they beat the prices of champion and a few others. . . The sales guy, Tom L, made a few recommendations to help keep the character of our house (combo of shake and board and batton) - the end result was a house that looks brand new. . . I couldn't be happier with the sales team, installers, or scheduling
The new window looks great inside and out, and is sturdy. The price was fair enough and now there is zero draft coming in!
Did a fantastic job and was a pleasant experience start to finish.
Great service They truly stand behind there product Highly recommend them for all your home improvement needs
The representative that came to the house was very knowledgeable. The installers were professional and did a great clean up job. My husband and I are very pleased with our window.
Excellent Customer Service. Great Windows. Installers are great and very knowledge on their stuffs. My Sunroom look very nice and warn now. Thanks again.
I was so pleased with my first experience using Window World that I am using them again. My salesman Tom Logsdon was professional, educated on the products, took his time in assisting me in my choice of products and did not force anything on me that I did not want. He even remembered when he sold me the first products several years ago! Window World products are quality made and their customer service could not be better!
Window World did a great job- Very Professional and quality work. Working with them has been a very positive experience. They found a problem when installing my new roof and took the time to explain the issue they found and fixed the problem the right way. I'd recommend them to anyone. - Thomas H, Louisville, KY
Russell is absolutly AMAZING!! he truly cares about his customers and goes above and beyond to my their experience the best it can be! Very patient and kind and will answer any question you have!! He is amazing, go see him!
Russell Johnese is one of the most sweetest ReHash Managers i have ever had the priviliage of speaking with. over all wonderful company and wonderful staff as well .
Russell is the best Window World salesman and rehash person. He is very sweet, makes sure everything is done right, and is very precise.
i just had some help from Rick Kelly. he was very professional and very helpful. if i need windows i know where to call. He was also very helpful in telling me about things that need attention. when i can i will call for gutters and i need my back doors replaced. Thanks very much. Janice Clarke
I had to replace Windows and siding in 2007 and sliding door out our walk out basement June 12,2012 .They did a great job both times.I really like howT. Armstrong's team did the trim around our door. I
We had new siding and windows installed - they beat the prices of champion and a few others. . . The sales guy, Tom L, made a few recommendations to help keep the character of our house (combo of shake and board and batton) - the end result was a house that looks brand new. . . I couldn't be happier with the installers, sales, or scheduling. . .
I love the double hung windows from Window World with the argon gas. I have replaced the windows in three houses with these windows. They are wonderful and the warranty is transferable when you sell your home. Worth checking out if you are considering replacing your windows.
Window World installed my two bedroom windows that face the street. They were on time and did an excellent job. The payment option was great too. I will definitely be using them again.
Window World came out today to finish up those four windows partially installed yesterday, Donald Sims and his partner really did an excellent job and cleaned up the mess when they were finished, they showed me how the windows work and the best way to care for them, they were very friendly and courteous and I appreciate their professionalism. l can't wait for the other two windows to come in and get installed, l was somewhat skeptical of Window World after some of the remarks l read on the BBB website but l would recommend Window World to anyone looking for new windows, color me satisfied.
I am using Window World again because of the positive experience I had the first time. I've been lucky to work with salesman Tom Logsdon both times. He is knowledgeable, professional and goes over and beyond to make sure I'm completely satisfied. Window World products are good quality, but the customer service is what puts them over the top. They will always be my choice when it comes to my window and door needs!
I was very impressed with Randy Morrison today when he came out to give me the estimate on my windows he was very polite and left me with no doubt on the decision I've made with my windows
Window World of Louisville is AMAZING! Russell is absolutly amazing and takes time with his customers and is extremely helpful and knows what he's talking about! I will never use anyone else!!
Had a great experience working with Ricky Kelly on my basement window and storm door installation. Ricky was in touch throughout the process and made sure that I had the information I needed. I'm leaving 4 stars instead of 5 because the window measurements were incorrect the first time. Despite the setback with that, I received personalized customer service and ended up with a great result.
love my new windows, every aspect of my experience working with this company has been great.!!!
Our new windows were installed yesterday. All went seamlessly and the windows looks great. So far, it's been a hassle free process and everything has met our expectations. Thanks!!
We ordered windows in March and I am still amazed with them. Our sells rep was awesome and the windows came in a week earlier then we projected. One of the window grid patterns was made wrong but I called and spoke to a lady in the office and she apologized over and over. She then ordered a new window for us and that window again was in a week before she said. Our neighbors are now looking into ordering windows from window world because of how good ours turned out.
Great service from the time of the estimate to the installation! Highly recommend them.
Installers showed up a couple hours late, which was not a huge deal as they still finished installing 13 windows in about five hours. The guys were professional, and did a nice job before and after both protecting the home and cleaning up post-installation. The main problem occurred when they noticed one of the windows was the wrong size. So after waiting six weeks to get the windows in and installed, another day will need to be taken off of work to complete the job. There really wasn't much of an apology when I called to inquire, just told that 'this only happens less than 1% of the time (despite the installers stating otherwise). Measure twice, cut once must not have applied. It just seemed to be part of the job 'humans make mistakes' (I get that), but apologies for inconveniencing a customer paying thousands of dollars would seem to be the minimum a company could do when they make an error.
Window World was professional and delivered just as promised in the time promised. From sales to installation we were very pleased. I would highly recommend and use them again should the need arise.
Very nice high grade windows. Installers was excellent and professional. The window world personnel friendly and was able to ask all my questions, very professional service.I HIGHLY RECOMMENDED WINDOW WORLD HANDS DOWN.
I give a 10 excellence work and windows.
My new basement windows look terrific. Quite an improvement over the 60-year-old metal-framed windows. Cliff did a great job on the install. I wish everything in a remodel was this easy!
Two of my fav things about Window World:1) the scheduling is so easy. We use them on our rental building, and they are experts at communicating the right way, with tenants directly (since that works best, but other companies can't seem to manage this) and making the scheduling work2) their warranty! I think it's a lifetime warranty. And the easy way they work out the free replacements. Just call them if you run into an issue.Thank you, Cali
Great experience all the way around windows look beautifull and work as promised thank you
Window World is THE best! Buying was simple and easy. Installation was fast and easy. Everyone is so friendly and knowledgeable.We've been working with Brendan over the last year to have our main floor windows replaced. He was always professional and very informative in what would look best on our home. There was never any pressure from him.All in all, you can't go wrong with getting windows from Window World. They are a SUPER company!
I love this place, great Windows guaranteedfor a lifetime. Really good service 18 put inin one day, cleaned up and gone like they werenever there.
I use to have the ugliest house on my block, after many calls to other companies my husband and I decided to call Window World after seeing a commercial. Tom came out to evaluate our house as we were only looking into a new roof. He suggested not only that new roof,but also new gutters,leaf guard,and siding. After the estimates on everything,we couldn't pass it up. He then helped with suggestions on color schems,which Im so glad I took his advice since I wanted dark gray shingles. A few weeks later the guys came out to put on the roof, then a few weeks after that they put on my siding and gutters. Im so blessed that I got such a great team of people who came out to make my house beautiful again. I highly recommend this company to everyone . I will be calling them again for new windows,and anything else they have to offer for my house and garage. Thank you Window World, we love our house that you made beautiful again.
Excellent service and they did a beautiful job!
Randy Morrison Jr (Mo-Mo)
I had the most wonderful experience!!!! Everything from the time I set my appointment all the way until the last windows installed was handled professionally. I would highly recommend anybody looking to do any kind of exterior home remodeling to use Window World. Hell I didn't even mention the fact that they were about half the price of anybody else I just got a quote from Lol Thanks again Window World!!
Very well priced and really good customer service. The installers were here on time and did a very professional job inside and outside. They cleaned up and made sure everything was taken care of.
We have used Window World of Louisville to replace our windows when we bought our house a few years back and recently used them again to replace a sliding door in our dining area and we'll never use a different company ever! Ben is the guy who worked with us and he told us everything we need to know about their products and gave us honest opinions about pretty much everything we asked. They installed our new sliding door right on time before it got cold and we can seriously tell the difference when we walk near it and we can no longer feel the cold air coming in anymore. Thank you so much!!!
I am so sorry I went with these replacement windows. At least my old wooden windows weren't trimmed all 4 sides with white caulk. I don't consider 3/8" caulk acceptable interior trim. Downgraded the interior look of every room. I wish I had been told caulk was going to be the most noticed feature of these windows, 11 of these things. WW should get with the manufacturer to design a cover strip to cover the caulk. I wish I had never made the call and will regret these windows every time I look at them.
Our windows look great!! Everyone is more than willing to help answer any questions you may have. We had no problem with the guys coming out when we were scheduled for installation, and they did great job! We are so happy! Thank you Window World!!
The door installers were on time, friendly, and did a great job. My only complaint is that at least one of the three men was a smoker and smoked too close to the opening/door allowing smoke smell to enter the house.
Neilson and his wife were awesome they did not only a awesome job the were very professional cleaned up no mess was left and I would 100% recommend them to everyone
They were nice, but there was not a lot of samples to view.
window world, great windows great price excellent service.
Thank you Window World!!
You have not only saved me money on my utilities bills, and blocked out most the outside noises, but your warranty and courteous staff make for an added bonus. Every window in my house is from Window World. They look great and are very efficient.
I highly recommend your company.
Replaced all our windows in the house. Pricing was great. Installation was quickly completed in one day. Very professional. Just had to use our warranty because a bird ripped a screen. Kali was great. Told us when they would be here to re-screen , at no charge, and where to leave it. Thank you for everything Window World. The Roberts Family.
I usually don't post reviews but Window World was helpful in every aspect that a business should be! Very friendly and knowledgeable customer service and I am 100% satisfied with the high quality windows that I received. Thanks guys!!!
Great service and would recommend this company to others. Customer service helped satisfy all of my needs in a timely manner. Great job!
I had 3 windows replaced last fall the order was processed & received timely. It was exactly as ordered. Installation went smoothly and I love the product. Excellent service & product. Will buy again.
Two of my fav things about Window World:
1) the scheduling is so easy. We use them on our rental building, and they are experts at communicating the right way, with tenants directly (since that works best, but other companies can't seem to manage this) and making the scheduling work
2) their warranty! I think it's a lifetime warranty. And the easy way they work out the free replacements. Just call them if you run into an issue.
Thank you, Cali
Window world is great, they replaced a broken window at my house , they were on time, fast, and it looks great. Thanks
I ordered 25 windows, they were shipped and installed in 2.5 weeks! Office staff was very helpful and professional. Great customer service from start to finish. I highly recommend window world for any window or siding needs.
Great set of people working for them! I just had my windows installed and they were everything and more than I expected! I will be coming back to have the rest done soon. Thanks Wi Dow World!
Did what they said on time
Window World did our replacement windows and sliders on our condo in Louisville. We then bought a house in Jeffersonville and wanted to replace the patio slider with French doors. Based on our past experiences, we called Window World for their reliability and quality...
Heath came out and was great to work with. The windows were beautiful and high quality. I thought they were too expensive so I haven't purchased any windows. I will have to wait for a big sale!
The Window World sales person was very knowledgeable and professional. The windows were installed by a crew who were personable but got right down to business. We had to call to get a couple of windows straightened, but the guy came out practically immediately to take care of it. We love our Windows and plan to order the other half soon! We are very pleased with this company.
Really super showroom. If you need to see, touch and feel options that are in place, it's a great experience. Each office has different windows and doors on it. The staff is super helpful and patient. I will definitely be using them in the future for other projects as well.
I'll begin with the "no pressure" sales person. My wife and I never felt like we were the sales persons last ditch effort to make ends meet. He was very respectful of our time and presented us a very convincing product. He did not over sale the product nor did he set unrealistic expectations for the company.I was called within the time frame given by the sales person to schedule the installation. When the installers showed up it was obvious the lead person was in a lot of pain. They ended up having to reschedule the installation. When I had to miss a day of work and not have the windows installed, Window World provided a positive resolution for the trouble.Three days later the windows were installed within three hours and they are just as the sales person said they would be.A few days later, I noticed two of the screens had small holes. I called the office to report them and within a few days the installers had them repaired.We are very pleased with Window World's product and service. We anticipate calling them again when we are ready to replace other windows in our house. Thanks Window World!
I had a great experience with Window World. They came to my house to take measurements and go over the various options. They had tons of pictures to help me visualize certain options. We executed the order and my new windows were placed into their production queue. The actual anticipated delivery/installation date slipped 2 weeks but I'd rather it be a little late than have a rushed job and have problems later. The windows showed up, were installed and we love them. We get compliments on them all the time. It's been about a year since they have been installed and have had 0 issues with them. I recently learned about a rebate program at LG&E. I called up Window World and they immediately sent me all the necessary forms and labels to provide LG&E to take advantage of the rebate. I also like that if/when we go to move, the window warranty transfers to the new owner. It is great to know Window World stands behind their product.
Window World has been great. Our new windows kept the cold air out in the winter and the hot air has stayed outside on the hot days so far this season. We can tell a major difference on the bright sunny days over the windows we had before. The price was less than the other companies we looked it too. We definitely recommend Window World based on our experience.
Excellent Windows, Excellent Service, at Excellent Prices. Satisfied customer.
I would highly recommend using them wonderful job they did.
I truly appreciate all of the efforts put forth by Window World of Louisville to help the community. Their charitable actions, such as fundraising for causes as honorable as St. Jude Children's Hospital, place them on a different level from their competitors. It's excellent to see a company that not only demonstrates care for their employees, but for the greater benefit of all in our society!
I feel window world of Louisville is very professional and do great business. I had all my windows and door replaced in my home and they did an outstanding job. Their work was very proficient, timely, competitive pricing , and energy efficient. On the office end they were pleasant to work with, professional, and I didn't have to wait for my widows long. I have had an all around wonderful experience working with this company on getting this work completed. Thanks Window World!
Did what they said they where going to do and on time as well!! Awesome customer service as well...!! Well be doing business with them again! 5 stars...!!
Our son put in Window World windows in our house. They save us on our energy cost and they look great. The installers did a wonderful job! I would highly recommend them!
I have dealt with Window World of Louisville for over ten years and in my multiple dealings, I have always been treated with courtesy, respect, and a very high degree of professionalism. From sales, to installation, to the attention given by the office staff, I am completely satisfied with both the products and the service. Great job by all---
My mother needed new windows so I call the Window World of Louisville and have them go to her house to meet with her since I live in California. A Salesman named Tom showed up and was very courteous and professional to my mom made her feel very comfortable in fact just like family. After the job was done I figured that that would probably be the last time that we heard from them unless we needed something but I was wrong a gentleman named Randy called from the office to follow up and see how everything went with the installation. Top Notch is all I can say I would recommend this company to anybody no matter how long you might have to wait
Window World has been great. Our new windows kept the cold air out in the winter and the hot air has stayed outside on the hot days so far this season. We can tell a major difference on the bright sunny days over the windows we had before. The price was less than the other companies we looked it too. We definitely recommend Window World based on our experience.
The salesman was very personable and the crew was outstanding. I was very impressed with the speed and professionalism.
Our new windows make our home look awesome! They came in on time and were all installed in one day.
Go Cards Beat Memphis!!!!
Nice products and they are.Card fans!!!!
Never had them but they are Louisville Cardinal fans so they must be awesome
GO CARDS BEAT OHIO BUTT..L1C4 alldaybaby..I am ready
GO CARDS!!! BEAT OHIO!!!!
GO CARDS!!! BEAT OHIO!!!!!!
Go cards!!!!!! Beat Ohio!!!!! #L1C4
WHO LOVES
WINDOW WORLD?
WHO LOVES
WINDOW WORLD?
View the map of our completed projects near you
---
LET US PUT YOU ON THE MAP
On the surface, every blue dot represents a project we've completed in your area. But when you look deeper, the blue dots mean so much more. They depict the trust, faith and confidence our customers place in us with each installation. They show the enhanced value, quality and efficiency of every house we touch. Simply put, they mean the world to us. Upgrade your home to join the thousands of satisfied homeowners in your community.
FREE NO-OBLIGATION
IN-HOME QUOTE

15 Months
No Interest²

Lifetime Limited
Warranty

Guaranteed
Lowest Pricing

FREE NO-OBLIGATION
IN-HOME QUOTE

15 MONTHS
NO INTEREST²

LIFETIME LIMITED
WARRANTY

GUARANTEED
LOWEST PRICING
AMERICA'S LARGEST EXTERIOR REMODELER℠




MORE AMERICANS CHOOSE WINDOW WORLD.
HERE'S WHY...
Exceptional Quality of Work and Products Offered
High Performing, Energy Efficient Products
Licensed, Insured and Lead-Safe Certified
Good Housekeeping Seal with an Earned Reputation
Clearly Itemized Guaranteed Low Price
Convenient Financing Options
Industry's Strongest Lifetime Limited Warranty
Locally Owned and Operated
ENERGY STAR® Retail Partner
AAMA Certified
NFRC Certified
Made in the USA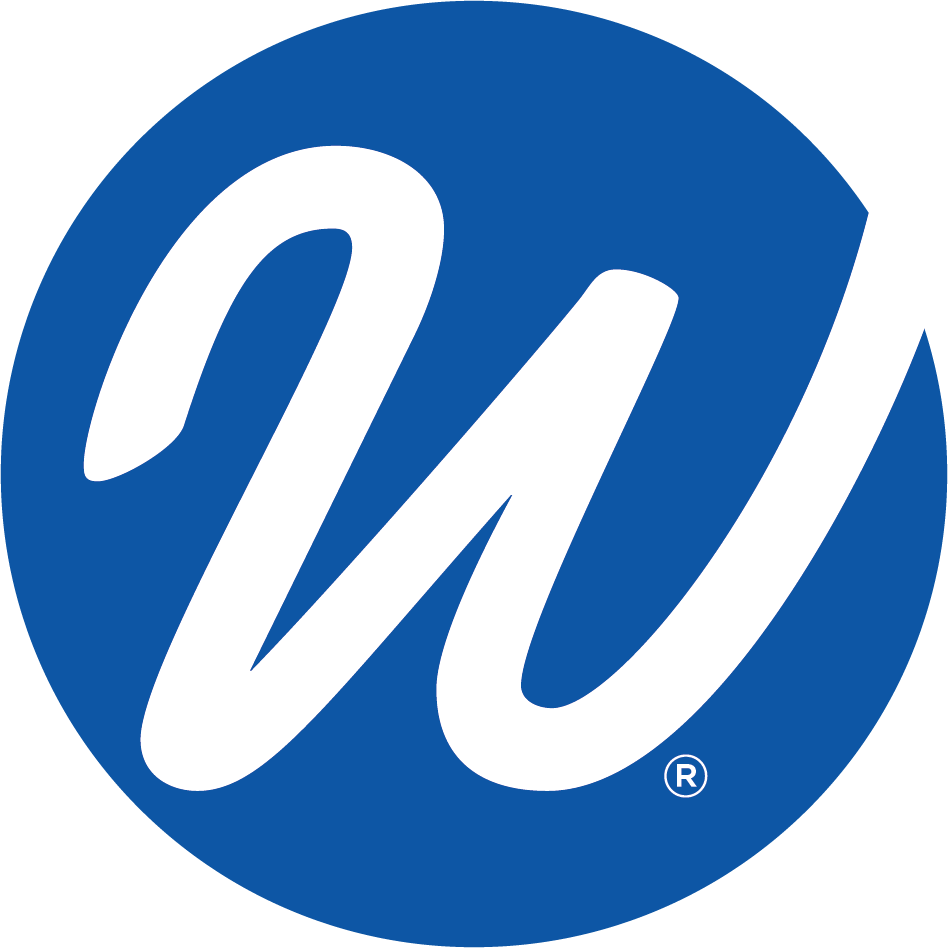 SHOWROOM ADDRESS:
2200 Brennen Business Court, Louisville, KY
This Window World® franchise is independently owned and operated by CP Investments Inc. d/b/a WW of Louisville under license from Window World Inc. Fully licensed & insured. Previous sales are excluded and offers cannot be combined. ¹All payments based at 9.99% APR. Bank approval needed. Must qualify. ²No interest if paid in full within 15 months with regular monthly payments. Bank approval needed. Must qualify. ³All payments based on 10 squares at 9.99% APR for 60 months. Bank approval needed. Must qualify. Ask for details.