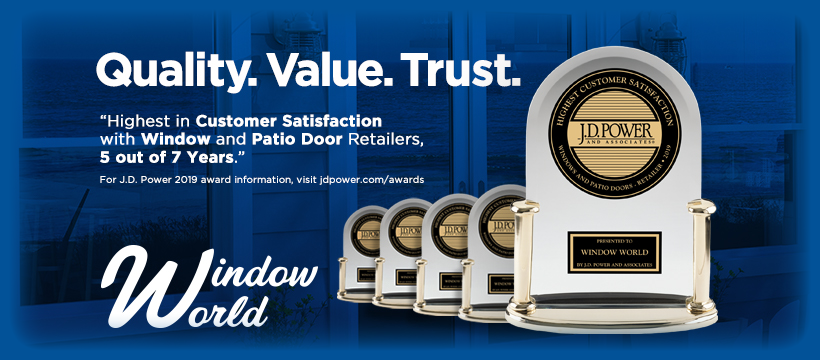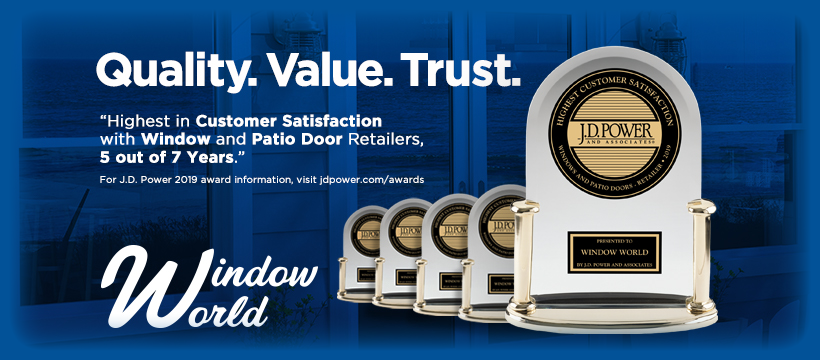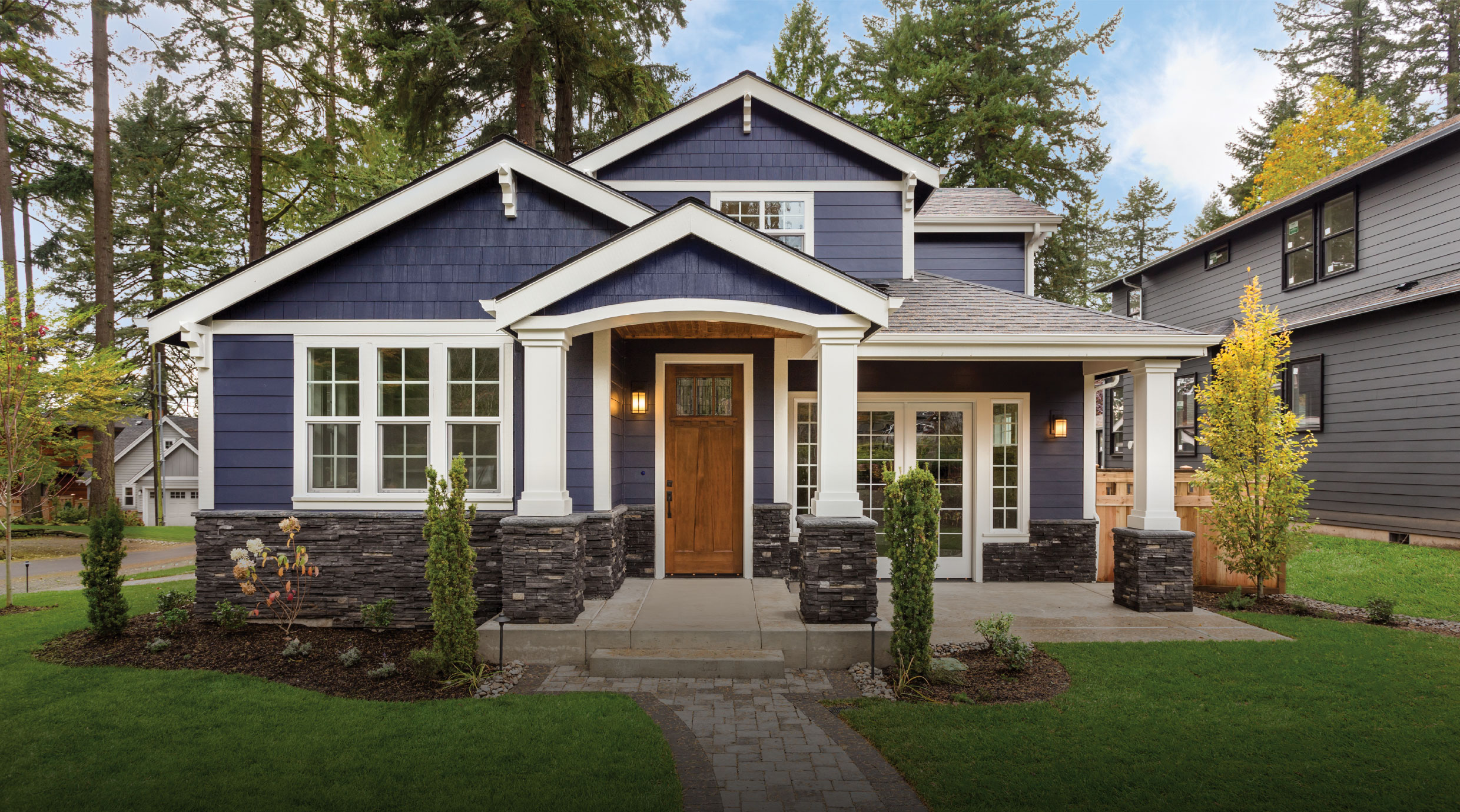 EXTERIOR HOME SOLUTIONS
EXTERIOR HOME SOLUTIONS
WINDOWS • SIDING • DOORS & MORE
WINDOWS • SIDING • DOORS & MORE
CLICK HERE FOR CURRENT OFFERS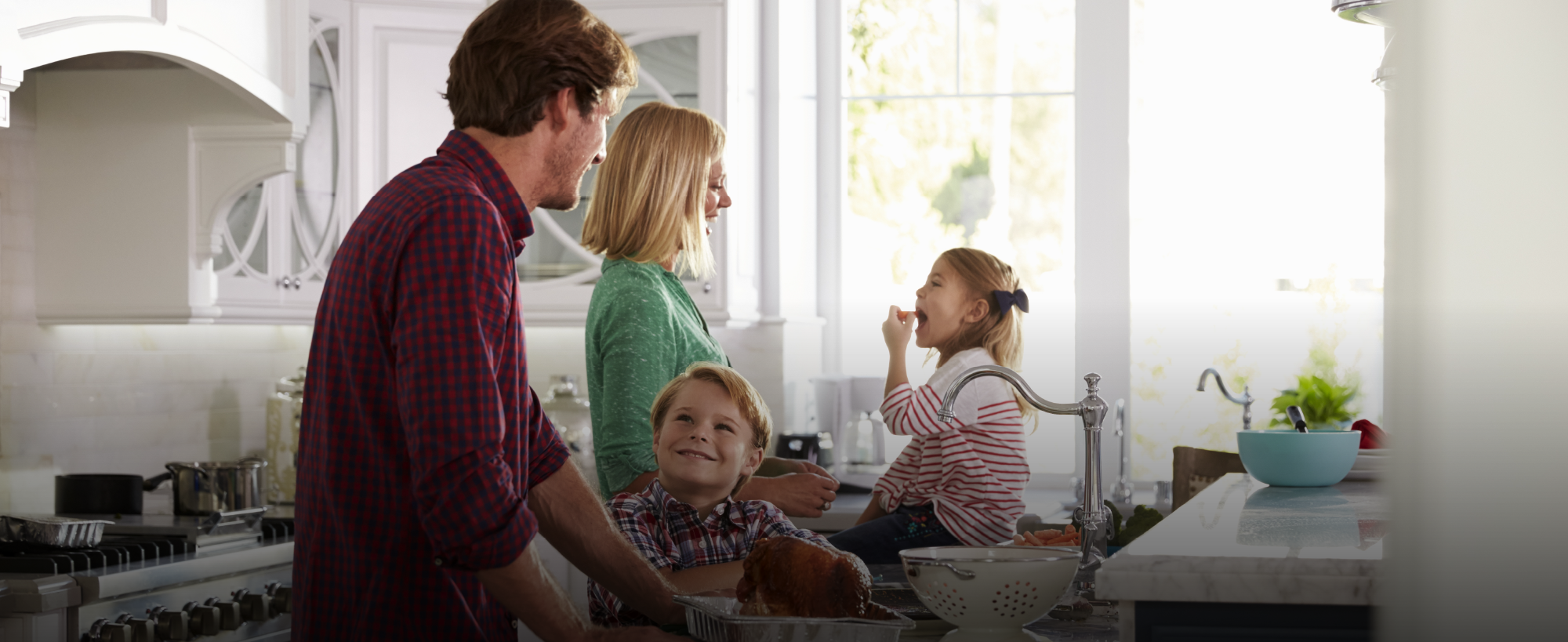 MORE AMERICANS CHOOSE
MORE AMERICANS CHOOSE
WINDOW WORLD
WINDOW WORLD
HERE'S WHY
HERE'S WHY
1
Complete The Form
Simply fill out the form at the top of this page so we can better understand your project and best address your needs during your consultation.
2
Schedule Your Virtual Consultation
Once you've completed the form, a Window World Virtual Design Consultant will reach out via email to schedule your appointment.
3
Connect With Your Consultant
On your scheduled date and time, you'll receive a call from your virtual design consultant. Simply activate video chat from your smartphone and get started.
4
Create Your Custom Look
Your consultant will virtually examine the measurements of your space, demonstrate product styles for you and review pricing details.
OUR HASSLE-FREE PROCESS IN 3 EASY STEPS!
YOU CHOOSE WHAT'S RIGHT FOR YOU AND YOUR ENERGY BILLS!
CHOICE 1
REPLACEMENT WINDOWS
$189⬥
ANY SIZE
Compare at $600
White-Vinyl
Double Hung
Insulated
DP50
CHOICE 2
PREMIUM WINDOWS
$89
*
PER MONTH
$0 DOWN! JUST 36 MOS.
Six 4000-Series Windows
SolarZone™ Elite Glass
Energy Star Approved
Standard Installation
CHOICE 3
PREMIUM SIDING
$99
***
PER MONTH
$0 DOWN! JUST 48 MOS.
Industry-leading R-Value up to 3.5
Increase R-Value by 40% & More
10 Squares
400% Better Impact Resistance
The Look of Hand-Installed Boards
CHOICE 4
NEW ENTRY DOOR
AS LOW AS
$69
*
PER MONTH
JUST 60 MOS.
Select Doors Only
FREE NO-OBLIGATION
IN-HOME ESTIMATE
18 MONTHS
SAME AS CASH**
LIFETIME
WARRANTY
GUARANTEED
LOW PRICING
AMERICA'S LARGEST EXTERIOR REMODELER
MORE AMERICANS CHOOSE WINDOW WORLD.
HERE'S WHY...
Exceptional Quality of Work and Products Offered
High Performing, Energy Efficient Products
Licensed, Insured and Lead-Safe Certified
Good Housekeeping Seal with a Great Reputation
Clearly Itemized Guaranteed Low Price
Easy Financing Options
Industry's Strongest Lifetime Warranty
Locally Owned and Operated
Energy Star® Retail Partner
AAMA Certified
NFRC Certified
Made in the USA

PROUDLY SERVING THESE COUNTIES
WITH FREE NO-OBLIGATION IN-HOME ESTIMATES
Caldwell, LA^
Catahoula, LA^
Concordia, LA^
Franklin , LA^
LaSalle, LA^
Madison, LA^
Ouachita, LA^
Richland, LA^
Tensas, LA^
Clarke, MS
Copiah, MS
Hinds, MS
Kemper, MS
Lauderdale, MS
Leake, MS
Madison, MS
Neshoba, MS
Newton, MS
Rankin, MS
Scott, MS
Simpson, MS
Smith, MS
Warren, MS
Yazoo, MS

SHOWROOM ADDRESS:
3010 Lakeland Cove, Suite N, Flowood, MS
⬥Tax & Measure. Maximum size 3ft. x 5ft. Ask for details. *All payments based at 6.9% A.P.R. Bank approval needed. Must qualify. Ask for details. **No interest if paid in full within 18 months with regular monthly payments. Bank approval needed. Must qualify. Ask for details. ***All payments based on 10 squares & 120 LF of soffit & fascia at 7.99% A.P.R. for 48 months. Bank approval needed. Must qualify. Ask for details. ^Also Serving. This Window World® franchise is independently owned and operated by Window World of Altoona Inc. d/b/a Window World of Altoona under license from Window World Inc. License No. PA000172